You need to consider plants if you are seeking a natural solution to remove toxins from your home. 
The air in your home may be polluted with invisible toxins, but plants can scrub the air and add moisture where it has evaporated. 
Different people look for air purifying plants for different reasons. Some have allergies and are looking for plants that do not accumulate dust on their leaves, others want to add humidity to their dry home, and still others just want to remove toxins.
While there are many articles and lists on the web on all possible types of air purifying plants for every need, there are two critical factors to consider before digging deeper into the concept of finding the perfect plant for allergies, adding humidity or removing toxins;
1. The quality of air inside your home can be greatly improved with the use of many indoor plants.
2. Make sure all houseplants in your home have the proper drainage; without drainage, your plants not only rot and die, they are also likely to produce mold, which is a major cause of houseplant allergies. Mold isn't good for anyone, not just allergy sufferers!
As I mentioned before, there are many articles and lists on Air Purifying Plants, but this list is based on what I personally know as a result of owning plants myself! 
You can add these 10 Air Purifying Plants to your home that will not only purify the air, but also enhance the look of your space!
1. ARECA PALM, (CHRYSALIDOCARPUS LUTESCENS)
The Areca Palm is different than other palms, including the Parlor Palm, an excellent air purifier as well, so don't make the mistake of confusing the two!
The Areca Palms thrive in indirect light and will not thrive in low light areas! However, these plants can lean yellow if they get too much direct sun!
The lack of water will cause them to wilt, and they need regular watering to keep their soil moist in between waterings. Keep the soil moist!
They can be expensive if they are bought at their full height of 6 to 7 feet but since they grow so quickly, (6′′ to 10′′ per year), you can find a table top size and let it grow!!
By removing benzene, carbon monoxide, formaldehyde, xylene, trichloroethylene, and xylene, this plant helps lowering air quality levels.
2. PEACE LILY, (SPATHIPHYLLUM)
It has been growing new leaves and flower since 18 months now that I have inherited this Peace Lily from my friends when my grandmother passed away. This plant is easy to care for regardless of the light condition.
Water your plant when its leaves droop rather than watering it every 10 days. The "wait until it droops" method does not damage the plant! Overwatering will kill this plant though!
Benzene, carbon monoxide, formaldehyde, xylene, and trichloroethylene can be removed with this plant.
3. SPIDER PLANT, (CHLOROPHYTUM COMOSUM)
Plants like Spider Plants are extremely adaptable, practically indestructible; this makes them very popular for Black Thumbs. 
Even though the plants require relatively low light levels, they do fine in moderate or low light levels provided the watering intervals are long enough. They also produce a number of spiderlets that can enable further propagation of the plants. 
A spider plant is available in green or variegated varieties, as well as curly varieties, as shown in the picture below.
The water needs to be changed around once or twice a week.
Formaldehyde and xylene are removed from the air with this plant.
4. SNAKE PLANT, (SANSEVIERIA TRIFASCIATA)
This plant is also excellent for dark spaces. It is no accident that this is one of the most popular plants in malls and offices. They are very easy to maintain, require barely any water, and thrive in low light conditions.
A second advantage of the plant is its ability to purify the air. 
With its modular and tall vertical leaves, this tool is ideal for partitioning and delineating living spaces. Typically, this plant is used to create visual signage, such as separating a common work area from a series individual desks, or to create a visual separation of spaces.
Water it once every two weeks.
Benzene, formaldehyde, xylene, and trichloroethylene are removed by this plant.
5. MADAGASCAR DRAGON TREE, (DRACAENA MARGINATA)
Plants like Dracaenas or Dragon Trees are very easy to grow, which explains why they're great for newcomers to plants. 
The leaves are tolerant of light conditions from moderate to low. The plants feel comfortable in semi-shade. Dracaenas don't need much water. Overwatering is one of the major causes of death for this plant. Depending on how much light it gets, it can require watering every three weeks! If your tap water has a high fluoride level, you should always use distilled water when watering your dracaenas.
Xylene, formaldehyde and trichloroethylene are removed via this plant.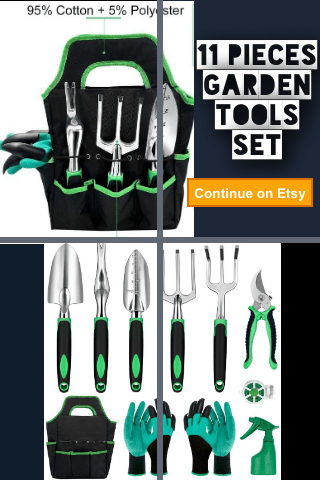 6. BOSTON FERN, (NEPHROLEPIS EXALTATA)
Boston Ferns are highly decorative plants and complement a wide range of settings. They are not as easy to take care of as other plants, but once you learn how to take care of one and keep it going, it will add a lot of excitement to your home!
In heated homes with drier air, it is hard to provide the humidity these plants require. They do well in humid environments, and do well with moderate to low light conditions.  Plants need to be misted regularly or placed on a tray of water filled pebbles twice a week. Never let the soil dry out or the plant will die.
Besides regular misting, watering, and humidifying the soil with pebble trays, it is advisable to soak the plant in water once a month for a thorough watering.
Depending on their size, Boston Ferns can be placed in plant stands, placed on tables or ceiling hung.
By removing formaldehyde and xylene, this plant helps the lungs.
7. CHINESE EVERGREEN, (AGLAONEMA)
Chinese Evergreens are highly tolerant of poor light conditions as well as dry environments and drought.
Just like the Cast Iron Plant, it needs to be away from drafts and does not like cooler temperatures.
Allow this plant to dry out between waterings and water it approximately once every two weeks.
Xylene and formaldehyde are removed by this plant.
8. ALOE VERA
The most important thing to keep in mind when caring for an Aloe Vera plant is that it is a succulent. As a succulent, it requires good drainage. Because of its nature, succulents also thrive in dryer environments, making air heated homes ideal environments.
South or West facing windows are ideal for placing the Aloe Vera plant since it needs lots of light in order to grow.
As other succulents, it must be allowed to fully dry between waterings. When watering, be sure all the excess water drains out of its pot. Water your Aloe Vera plants only for 30 minutes after watering. Anything leftover should be discarded! Overwatering causes Aloe Vera plants to die!
You can use the juice in Aloe Vera stems to treat burns and rashes when you purchase or already have a large Aloe Vera plant! What a bonus!
Formaldehyde is removed by this plant.
9. ENGLISH IVY, (HEDERA HELIX)
This plant, together with the Spider Plant, is a good "universal plant" with low maintenance, low light requirements, non-toxic properties and is ideal as a hanging plant! Definitely a beginner's plant!
They prefer medium light but can also thrive in moderately low light conditions. Like all variegated species, they thrive in higher light levels and continue to produce variegated leaves. These plants should not be overwatered so it is prudent to check the top 1′′ of the soil with your finger to determine if it needs re-watering. The soil must also not be allowed to dry completely!
The long trailing branches of indoor English Ivy create an attractive wall or fence design, however it does not grow out of control.
Benzene and formaldehyde are removed by this plant.
10. HEART LEAF PHILODENDRON, (PHILODENDRON BRASIL)
Fast-growing, easy-to-maintain Philodendrons can adapt to multiple light conditions, from indirect sunlight to medium light to low light.
Aphilodendron Brasil loves a humid environment, which is why I chose it for our bathroom.
My new leaves were a solid straight green rather than variegated. These were the first signs that the Philodendron chose to grow in the dark corner of our bathroom. I relocated it to a brighter spot in one of the bathrooms and noticed the newer leaves were growing variegated. That is important to show how you can grow Philodendrons in darker rooms, just like you can grow Pothos. However, the leaves will lose their variegation and you need the solid green ones.
My plants are watered once every 10 days.
Formaldehyde is removed by this plant.
______________________________________________________________________________________________________________________________
There are still many recent and interesting articles about Snake Plants..
..as well as other unique information from All Things Gardener..
For further information and other inquiries..
..you can contact us here