Want a low-maintenance plant you can easily add to your collection? Try one of the classics. We all want our indoor gardens to be simple from time to time, whether you're a beginner or a pro.
Read on for a list of 12 easy-to-grow house plants that are suitable for beginners!
Spider plant (Chlorophytum comosum)
Among the most commonly found house plants is the Chlorophytum comosum. Spider plants are commonly called spider plants. This is due to the fact that plantlets produced by an adult plant resemble spiders dangling from threads.
Despite having a low light requirement and low care requirements, the spider plant is as popular as many other houseplants. You won't have to blast this one with full sun: the room should be in a place where the light is relatively close to a window. You can also grow spider plants in brightly lit rooms without natural light. That's why they're in malls and offices around the world.
Just use a mix that includes ordinary potting soil with a few shards of pumice or perlite added for aeration. During the growing season, keep the potting soil lightly moist, but do not forget that drainage in the form of a drainage hole is also important.
Chinese money plant (Pilea peperomioides)
For a long time now, the Chinese money plant, scientifically known as Pilea peperomioides, and more commonly known as 'Pilea', has been considered one of the must-have plants. People all over the world are in love with its pancake-shaped leaves, easy propagation and forgiving nature. This plant isn't called the 'pass it on plant' for nothing sometimes!
Potted into regular potting soil with grit for added drainage, Chinese money plants will do best in bright indirect light. The soil should be watered when it is lightly dry, more or less when the first inch of soil is dry. The exact frequency of watering will depend on the season, but neither wet feet nor dry soil will be appreciated.
The Chinese money plant is one of the easiest species to grow, and in the past it was quite challenging to obtain one. Nurseries and plant stores have gotten on board with this trend, so its not hard to find yours.
Inch plant (Tradescantia zebrina)
Tradescantia zebrina, also called the inch plant, is traditionally known as the Wandering Jew plant. The common name of this species has nothing to do with its size. Rather, it refers to its growth rate: some houseplant enthusiasts have reported a plant growing up to an inch in a day!
Tradescantia zebrina is not only fast-growing, but it is also quite decorative. A vine with bright purple stripes and upward trailing vines is a natural fit for a hanging planter because of its growth pattern.
For Tradescantia zebrina to flourish, not much is required. It's one of the most common indoor plants because it's very low maintenance and perfect for those who aren't very experienced in cultivating plants. Put it in a pot of potting soil and set it somewhere that receives some sunlight without being too hot.
Eventually, you'll notice that the vines lengthen, to the point where you'll want to snip off and replant the ends regularly to keep them from becoming unruly.
Moth orchid (Phalaenopsis sp.)
Phalaenopsis, or moth orchids in general, are probably the most popular species of orchid in the genus. It is not surprising, as this wide range of orchids was selectively cultivated, thus resulting in an incredibly stunning array of flowers. Pink, purple, white and yellow can be found on this species in endless shades and mixes.
For real flower lovers, there are varieties that bloom so abundantly they almost appear to collapse from their own weight. There are mini Phalaenopsis that remain smaller than their regular counterparts.
Even though Phalaenopsis orchids are quite popular, these plants are generally considered difficult to maintain. People are not willing to wait for their orchid to rebloom, so they simply throw it out after the flowers wither. A waste, since if you give them a little TLC they usually spring back to life rather quickly.
If your Phalaenopsis orchid is not thriving you may be able to grow it better by using a thin piece of bark that drains well. If the plant's roots start to go dry, which is easily seen as a greyish color rather than their usual bright green, soak the plant. Keep it near an indirect but bright window, and you'll likely see new flowers and flower spikes soon enough (usually in wintertime).
Sansevieria
In spite of its common name, Sansevieria is not as hostile as its species name would suggest. Known for its resilience to extremes of temperature and humidity, it is widely appreciated for the wide range of conditions it can withstand without complaining. You should always under water this plant rather than overwater it: it thrives best on neglect.
A common houseplant that is popular in offices and malls, Sansevieria thrives where it receives natural light. Because of that, it grows best when exposed to direct sunlight, but also thrives in more shaded environments.
Make sure that Sansevierias are grown in a pot with drainage holes and well-draining soil. The soil should be watered only when it is bone dry. Consider the location of the plant as well. When they grow during summer, I personally water my Sansevierias about once every two weeks. However, I water them less in winter, about once every two months.
Fiddle leaf fig (Ficus lyrata)
It is likely that you will come across Ficus lyrata, also known as the fiddle leaf fig, if you are searching for a larger plant to fill up a large area that lacks greenery in your home. Even though this tropical fig species can be somewhat fussy, it is still a desirable plant to possess regardless of that.
Because fiddle leaf figs tend to grow in tropical rainforests on the West African coast, they may need some time to adapt to your climate. It's still not impossible to get this plant to flourish, though: you just need to make sure you mimic its natural environment (and if needed there's a list of common fiddle leaf problems and diagnoses).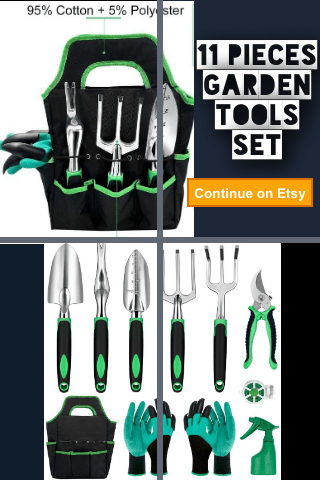 Placing your fiddle leaf figs in a bright, indirect location is best (full sun will be too harsh). It is better to place your bathroom or kitchen in an area where it is more humid. A humidifier, as well as places that contain many plants grouped together, are also useful for maintaining humidity.
Jade plant (Crassula ovata)
Crassula ovata is another succulent that won the popularity contest, also known as the jade plant. One of the most common house plants and a favorite for pretty much everyone, the sturdy succulent is a very common succulent. It'll grow happily in the sun and in a well-drained pot and soil if you provide the appropriate conditions.
Different leaf shapes have been cultivated from the jade plant. 'Undulata' for example, features wavy leaves, while 'Gollum' has a more finger-like leaf shape.
Jade plant care is similar to most succulents in that the plant should be left alone as much as possible. In summer, it will be much more frequent to water after the soil has gone absolutely dry than in winter. When you're not sure whether your jade plant needs water yet, it's best to wait a few more days! A plant that's really thirsty will show you through wrinkling of its leaves.
Weeping fig (Ficus benjamina)
Ficus benjamina is another fig tree from the Ficus genus, which needs less attention than the fiddle leaf.
This Southeast Asian houseplant, also known as weeping figs, is one of the more common house plants for public spaces and a staple in the houseplant hobby.
You'll enjoy their vibrant small leaves bringing a touch of color to your home. They're also quite easy to take care of as well! If you're worried your benjamina might grow too gigantic for your home, try your hand at bonsai-growing with it.
The soil and pot should drain well to avoid standing water, and it's especially important to keep the Ficus benjamina's environment stable. Bright indirect light is essential. You might suffer significant leaf loss after you move it if it is not used to sudden changes in light levels, moisture or humidity. If you continue providing the plant with the nutrients it needs, it will grow new leaves right away.
Rubber fig (Ficus elastica)
The shiny and large leaves of the rubber fig, another member of the Ficus genus, have made it favored among indoor gardeners. A variety of leaf colors of this species has been selectively cultivated, including a variegated variety that sometimes appears in pink foliage with a reddish tint.
The rubber fig can attain immense size in its natural habitat in Southeast Asia, and it is grown in many tropical locations around the world, in parks and gardens. It has grown to a height of up to 30 meters, with very large aerial roots and a massive trunk. Generally speaking, house plants usually do not grow to be overpowering in the home.
Provide indirect but bright light, as with other members of this genus, and keep the humidity high. 
Pothos (Epipremnum sp.)
Many houseplant enthusiasts have started with Pothos, probably the world's most common house plant for hanging planters.
Because of its combination of easy care and quick growth, it is an ideal house plant that is likely to remain popular for years to come. Selectively cultivated varieties with all sorts of variegations and colors are being produced frequently, so there's a Pothos for everyone!
Growing naturally up the trunk of trees, pothos is a vining plant. The leaves of your Pothos will grow larger and larger as they reach higher up if you mimic this growth pattern by attaching it to a plant totem. If that's not the look you want, you can grow Pothos in a hanging basket instead and let its vines hang down. This will prevent Pothos from producing larger leaves, so it is more manageable.
If your hanging Pothos is looking scraggly, don't worry, as it is easy to propagate. Simply cut the vines at the desired point and cut new vines to be planted in the same pot.
Dracaena
The majority of houseplant lovers have at least had the pleasure of owning Dracaenas at one point in time, or at least know someone who does. Due to its easy care, straightforward propagation process and forgiving nature, this plant has been a popular choice in the hobby for many decades. There are many beautiful varieties of Dracaena to choose from, so you're sure to find one you love.
When left to their own devices, Dracaenas grow into large, cane-shaped stems that make a stunning eye-catcher. This species can also be kept small, though, since it's easy to propagate and can easily be 'beheaded' when it grows too tall.
Happy Dracaenas are in need of bright indirect light, a well-draining planter, and light hydration. Several varieties can tolerate relatively low light conditions, so they can be used in homes with few windows. Do not forget that you should adjust your watering schedule by reducing it if your plant is not getting enough light!
English ivy (Hedera helix)
English ivy, as well as Pothos, is probably among the most popular houseplants that grow in clusters. The plant grows quickly and doesn't need heaps of light, and its typical triangular leaves really brighten a wall.
Outside, English ivy may become invasive and cause structural damage to buildings when it roots too deeply. Thankfully, it's much calmer inside since the vines can grow only up a trellis rather than through your walls.
Provide a rich, loose potting mix and bright indirect light for your English ivy. Let the top layer of soil dry out before watering again, and enjoy! Even beginners will find this plant easy to grow.