You are in the right place if you are looking for indoor plants that require little light! There are so many great houseplants for low light areas! Here is a list of my top picks for the best plants you can grow indoors with little light.
Many people with houseplants have difficulty taking care of them as the lighting in their homes is low. Imagine having huge south-facing windows in every room of your house! …Ever dreamed about that?
Back in reality, not all homes get that much natural light, and many rooms get virtually no natural light at all.
You may wonder what types of plants can grow inside in the absence of sunlight, and you're in luck! I have compiled a list of low maintenance, low light plants below to help you get started.
Before I get started, I'd like to dispel a myth that's been going around the internet lately. Plants grow in the dark?
CAN A PLANT SURVIVE WITHOUT SUNLIGHT?
NO! There are no indoor plants that can grow in total darkness. The creatures would not survive in complete darkness if left without light, and it wouldn't take long for them to die.
So I hate to be the bearer of bad news, but if you're looking for a plant for a dark, windowless room – like your basement, kitchen, or bathroom – then you should go shopping for silk plants – or grow lights.
WHAT HAPPENS WHEN A PLANT DOES NOT GET SUNLIGHT?
Plants that receive too little light will slowly enlarge until they lean away from the light if they're near a window or other light source.
The first sign of a houseplant needing more light is that the leaves turn brown, and many people live with this problem. Lack of light will also cause a plant's leaves to lose their color, and appear dull and even transparent.
Although few rooms in your home get much natural light, there are numerous house plants that can tolerate low light conditions.
Even there are houseplants that grow in low light areas, and suffer if they get too much sunshine… Here is a list of my top picks of the best indoor plants for dimly lit areas of your home…
LOW LIGHT INDOOR PLANT LIST
1. CAST IRON PLANT (ASPIDISTRA ELATIOR)
As cast iron thrives on neglect, it's named for the fact it's exceptionally hardy!
These plants do well in low light conditions, and can grow in just about any area of the house.
Cast iron can live for years with very little care if you just stick it in a corner and keep the soil on the dry side.
2. PHILODENDRON
It is one of the best houseplants for low light that you can grow a wide variety of philodendrons.
Make sure it stays out of the direct sun, water it regularly, and you will have a beautiful plant for years to come.
3. LUCKY BAMBOO
Lucky bamboo is commonly sold in water in vases, and it makes a great indoor plant for low-lit rooms.
Your lucky bamboo will thrive for many years if you keep the water fresh.
4. PRAYER PLANT (MARANTA LEUCONEURA)
One of the most unique indoor plants, they prefer to be kept in low light conditions, and are also extremely fun to have!
Their leaves open during the day, and then close up at night like miniature prayer hands, which is how their name comes from.
When praying plants are happy, they will even grow tiny flowers on them, which makes them even better in my opinion.
5. CORN PLANT (DRACAENA FRAGRANS)
Once you see one, you'll know why it's nicknamed "corn plant". It looks like a stalk of corn that you'd see growing in your garden.
Not only is dracaena fragrans a great indoor plant for low light conditions, but it's also beautiful, and it's so low maintenance that I've had one near a north facing window in my kitchen for years!
6. SNAKE PLANT (SANSEVIERIA TRIFASCIATA)
It's impossible to have a "no-care" houseplant, but snake plants are about as close as you can get.
The Sansevieria plant is tolerant to low light conditions, it is easy to care for, and it thrives on neglect.
Your snake plant will thrive if only watered when the soil is dry and out of direct sunlight!
7. DRAGON TREE (DRACAENA MARGINATA)
A couple of things I really like about dragon trees are all their colors (though the more colorful ones do better with bright light) and the fact that they are great low light tropical houseplants!
Dracaenas look dramatic on their own, but also make great additions to a mixed planter.
In combination with the others on this list, they would make a very nice contrast.
8. CHINESE EVERGREEN (AGLAONEMA COMMUTATUM)
Chinese evergreens are another easy plant that needs little light. They are great for any office or home.
The foliage is not only beautiful, but they also have tiny white blossoms when they're happy, and red berries after the flowers die.
9. PARLOR PALM (CHAMAEDOREA ELEGANS)
Parlor palms are one of the most common and easy low light houseplants available.
Keep the soil evenly moist, and it will thrive in a shady spot. For more information, check out my comprehensive indoor palm care guide.
10. POTHOS (EPIPREMNUM AUREUM, AKA DEVIL'S IVY)
One of the easiest plants to grow indoors, pothos require almost no maintenance and rarely suffer from pests.
Pothos is one of my first houseplants, and it will always hold a coveted spot in my collection.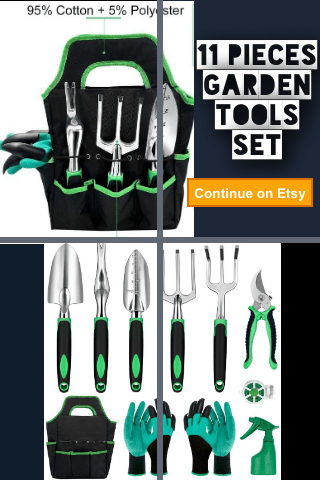 You can plant them in hanging baskets, or let the vines cascade over a bookshelf or coffee table.
11. ZZ PLANT (ZAMIOCULCAS ZAMIIFOLIA)
Another one of my favorite low light plant choices, zz plants are often considered a low-care houseplant.
Take care of your ZZ plants as you would treat succulents, but don't expose them to direct sunlight, and they will look awesome!
12. SPIDER PLANT (CHLOROPHYTUM COMOSUM)
One of the most classic plants of all, spider plants love the dark as well. A variety of varieties are available, and all look stunning in hanging baskets or set on pedestals.
One of my favorite is the curly leaf variety called "Bonnie" with its variegated leaves.
13. DUMB CANE HOUSEPLANT (DIEFFENBACHIA)
Besides being tolerant of most home environments, dumb canes are also quite beautiful.
It's easy to look after, just keep your dieffenbachias out of direct sunlight, and water them when they need watering. 
14. PEACE LILY (SPATHIPHYLLUM)
Despite their flowering low light requirements, peace lily air purifying houseplants have a lot going for them.
In any collection they're a mainstay, and one of the most commonly sold items on the market. 
15. ARROWHEAD VINE (SYNGONIUM PODOPHYLLUM)
Arrowhead vines are indoor plants that grow best in low light areas. They look great in mixed containers, or as single plants in a pot.
The plants themselves are easy to grow, and it's a pleasure to collect them in all of the different varieties.
16. BROMELIADS
You can add bright pops of colors to your home with bromeliads if you want tropical plants!
Bromeliads grow best in low light conditions and come in a variety of leaf and flower colors.
17. ENGLISH IVY (HEDERA HELIX)
Ivies are another low light plant that is commonly found in garden centers and are awesome!
Train them vertically on plant stakes, mini obelisks, or moss poles to grow in hanging baskets, on top of bookshelves, or on cabinets.
18. FERNS
Ferns are gorgeous house plants that require little sunlight, making them perfect for just about any room in your house.
ferns will live for many years if they get the right amount of water and are protected from direct sunlight.
19. PEPEROMIA
They make wonderful houseplants, and there are a lot of different kinds of peperomias.
It looks great as a hanging basket, or in mixed containers, and it is also really easy to grow. You need to water your peperomia regularly, but do not overwater it, and keep it away from direct sunlight.
20. WANDERING JEW (TRADESCANTIA ZEBRINA)
In a sunny window, however, wandering jews only need a small amount of light to keep their color, while most purple houseplants need a lot.
WHERE TO BUY INDOOR PLANTS THAT GROW WELL IN LITTLE SUNLIGHT
You can find indoor plants that prefer low light conditions year-round at your local garden center, or you can always purchase them online.
If you live in a cold climate like I do, you are likely to find them for sale during the fall and winter months (when most people are starting to go through gardening withdrawals).
GROW LIGHTS FOR HOUSEPLANTS
Indoor plants can be grown without sunlight if needed, or if they grow poorly indoors, a grow light can assist.
A simple light such as this can do wonders for your houseplants – and it doesn't take much room.
If you prefer something larger (and fancier) that you can employ for a number of people, then this one would be ideal, and it is adjustable too.
You can also make your own lighting setup with a light fixture and grow light bulbs if you're more of a DIYer.
Use a timer to set the lights with the exact amount they need, regardless of the kind of light you decide to use!
These selections should provide you with lots of ideas for some of your best houseplants that love the dark. You can now give that boring corner some life by sprucing it up and adding some greenery!
Although low light indoor plants tend to be more difficult to maintain during the dark winter months, they are still easy to take care of during the day.
______________________________________________________________________________________________________________________________
There are still many recent and interesting articles about Snake Plants..
..as well as other unique information from All Things Gardener..
For further information and other inquiries..
..you can contact us here