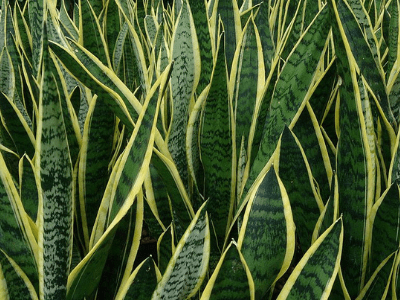 After uncovering the first 11 Snake Plants you can grow indoors…
… it's time to cover the remaining 10 Snake Plants in this article.
Hopefully by the end of this article…
… you've completed your snake plant collection with me!
But first, let's read on a story from our collector…
Hear it first from Amanda!
I'm a maniac when it comes to Sansevieria…
I love how they can grow indoors, easy to care for…
… and doesn't ask for much for their maintenance!
So far, my houseplants collection have been crowded…
… mostly by snake plants – big or small.
My all time favorite, however, is the Bird's Nest Snake Plant…
… which you will find later on this article!
Why? It's because of their yellow stripes…
… and their ease of accessibility – basically, they're small.
But that's just one of the whole lot types of snake plant…
I even plan on getting myself the complete set of snake plant collection!
How about you?
Are you also one of this type of snake plant maniac?
Or are you just starting your collecting journey?
Either way, this article will provide you…
… with the most common types of snake plants that grow indoors.
I'm guessing, that's exactly why you're here reading this right now…
Without further ado…
Snake Plant Varieties You Can Grow Indoors
Sansevieria Trifasciata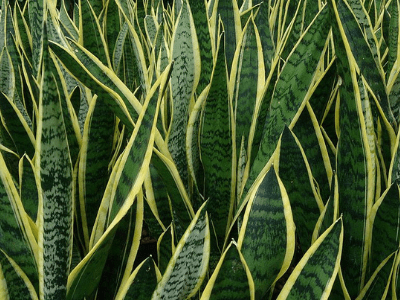 Snake plants such as the one in this fern…
… are among the most famous plants in the world…
… and they are native to Westen Africa.
Often called Mother-in-Law's Tongue…
… the plant has tall leaves and creeping roots.
Grass green leaves have white or light green stripes…
This plant likes a slightly sandy soil…
… that drains very well between watering sessions…
… and it grows surprisingly well in narrow pots.
This plant is able to grow in partial shade or full sun…
… and it is resistant to drought.
When they grow indoors…
… you may want to wipe the dust off the leaves periodically…
… with a damp cloth to keep them healthy…
… and be sure not to overwater them.
They are excellent for removing toxins too…
Sansevieria Kirkii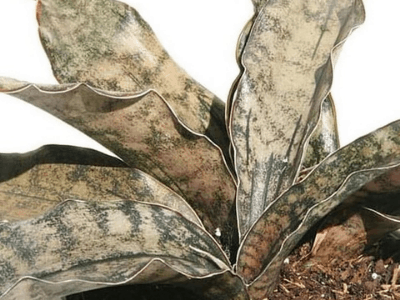 Often called the Star snake plant…
… this plant has wide leaves that taper to a point…
… and it has a host of light markings.
The leaves reach a height of six feet…
… and at their widest point they can measure 3.6 feet in diameter.
They are dark green in color, and can be set up…
… in large clumps when grow indoors or outdoors.
Spiky leaves and tall stems make this plant very eye-catching…
… and it grows well in sandy but well-drained soil.
Water the plants when their top layer of soil becomes dry…
… and plant them in partial shade to full sun.
There are feathery white flowers on a spike from the center…
… and hence it is called the Star Snake Plant.
Sansevieria Cleopatra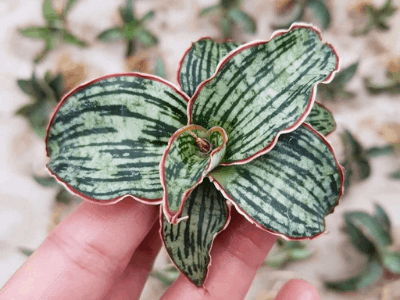 On your patio under your outdoor bench…
… this pretty snake plant variety can also grow indoors.
The leaves are succulent and have eye-catching patterns…
Leaves are crisscrossed with dark green lines…
… and have a light green coloring, and they have rippled edges and reddish-colored tips.
It only grows 11-inches tall and has an evenly branched habit…
It will grow well in full sun to partial shade…
… as well as under artificial lighting if they grow indoors.
Plant it in soil that has a good drainage pattern and water it sparingly…
Fertilize succulents in the spring or summer months with a fertilizer for cacti and succulents…
Sansevieria Ballyi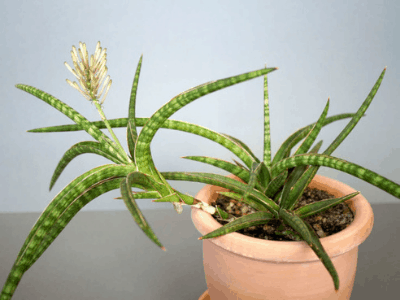 This pick is a good choice for anyone…
… who wants a dwarf snake plant variety.
It has beautiful variegated leaves…
… that narrow into a tapered point.
Plants can grow up to four-inches long…
… and the entire plant won't be taller than six-inches.
Their light yellow leaves are surrounded by pale green bands…
… and they have succulent leaves that grow in a rosette pattern.
Pinkish-white blossoms are also possible…
Plant them in a well-draining potting mix…
… in a sunny or semi-shady place.
You should still hold off watering them…
… until the top layers of soil dry out since they can tolerate more water…
… than the other varieties on the list.
Sansevieria Eilensis
These are small, succulent snake plants…
… and they are suitable for terrariums since they occupy little space.
They have blue-gray colored leaves…
… that grows only five inches tall and one inch thick.
The leaves get up to 5 inches long and one inch thick…
… and will slowly curve downward as it grows.
The leaves will shrink and expand depending on…
… how much water is given to it.
They normally only grow two or three leaves per plant…
… and prefer to be in full sun to partial shade.
Use bright, indirect light for snake plants that grow indoors…
It needs a moderate amount of water…
… with a well-draining but gritty soil to thrive.
Sansevieria Laurentii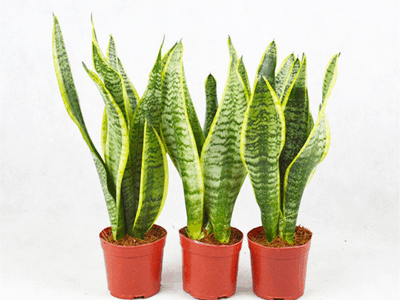 There are few snake plant cultivars that can grow taller than this one…
… and it produces broad, elegant leaves that are yellow and green.
There are short stripes running down the leaves…
… and the yellow band really stands out.
At full maturity, the tree can reach two to four feet in height…
… and it requires low maintenance.
Plants that grow in full sun will thrive in almost any environment, including shade…
It may be used as a corner plant as it can be a tall plant when placed in a corner…
… and the soil needs to drain very well between watering sessions.
It is not picky about the soil, and it is hardy to drought…
Bird's Nest Sansevieria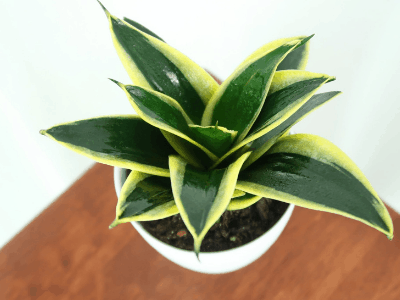 There is a variety of snake plant that has broad leaves…
… that taper to a point, and the leaves are marked with…
… horizontal striped patterns in light and dark green shades.
It's shorter plant that will only reach around one foot tall at full maturity…
The leaves will grow together as they grow to look like a funnel…
Plant them in clumps rather than individually due to their small size…
… and they look great in raised beds that grow indoors.
They should be planted in a place with full sun to part shade…
Do not overwater them, and allow the soil…
… to dry out quickly after you water them.
Additionally, they dislike lots of humidity…
Sansevieria Gracilis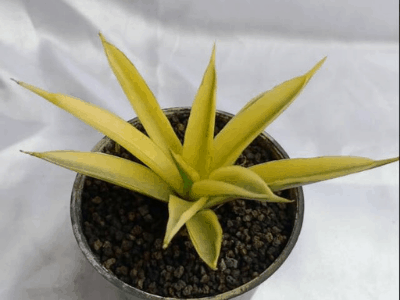 This snake plant foliage does not grow larger than 18-inches tall…
… and the plants do not thrive under full sunlight.
The leaves are pointed and long, and they have white and green bands…
They will produce clusters of greenish-white flowers in the late fall months…
It can grow in partial sun or bright filtered light or in full shade…
… but will give out a dull, drab hue if grown in a low-light area.
If grown in low light, you won't see any growth at all…
This plant can be propagated through stem cuttings and offsets…
… and a well-draining soil is ideal for planting.
During the spring and summer, you can encourage growth…
… by fertilizing it with a liquid fertilizer.
Sansevieria Fischeri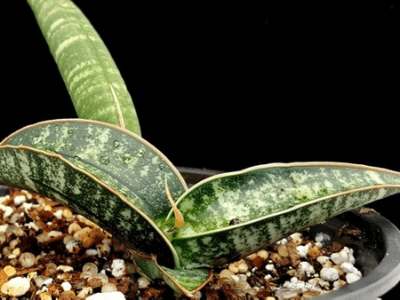 Upon reaching maturity, this snake plant variety…
… won't reach more than 16 inches in height.
Although you can grow them outdoors without a problem…
… they grow indoors as well in container gardening.
During the summer months, it produces small, white tubular flowers…
You need to place it in a location where the sun…
… is strong enough for it to thrive, and it has dark green leaves with light green bands.
This plant doesn't like frost and needs to be brought inside…
… or protected when the temperature falls below 32°F.
You can encourage growth by giving it liquid fertilizer…
… during its active growing period.
Those planted in containers can be brought in during cool weather…
… and brought back out in warm weather.
Sansevieria Masoniana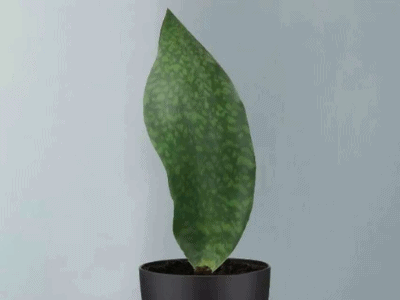 There are a variety of snake plants known as Shark's Fin or Whale's Fin…
The leaves are broad, mottled, and reach as far as four feet long…
It is native to the central portion of Africa…
They have paddle-shaped leaves that can be variegated…
They have a purple-banded sheath, which is easy to recognize…
Their flowers don't bloom directly in shade or partial shade…
… and they thrive in bright light.
It should never stand in water, and it should be watered…
… when the top layer of soil dries out.
The plants need a slightly gritty and well-draining soil…
… and you should move them indoors or cover them in the winter.
The important part…
Care Instructions For Snake Plants
Snake plant varieties require an exceptionally strong pot…
… if they grow indoors.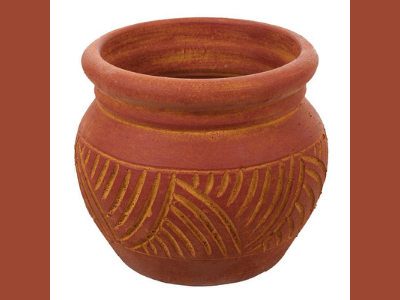 Clay pots are ideal because they can prevent the roots from pushing through…
… if you fail to transplant the plants rapidly enough.
In any pot you put this plant in, it should be perforated…
… so the water will drain away and not be trapped inside to saturate the roots.
Root rot can be caused by too much moisture which can wreak havoc on the plant…
Sunlight is needed, but make sure it is not exposed…
… to strong winds, drafts, or extreme temperature changes.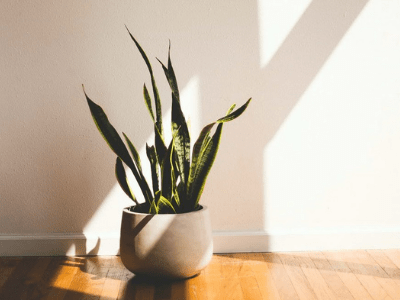 A beautiful office plant, it grows well in artificial lighting…
… and is therefore frequently seen in office building corners.
Furthermore…
It is important to pay attention to whether the cultivar…
… needs more sun or less, so be sure it is the right one.
It is not advised to feed a snake plant with a full-strength fertilizer…
… since it can easily cause damage by burning the plant.
Additionally, you want to avoid getting fertilizer on the plant's leaves…
You should dilute it with water or feed it a liquid fertilizer…
… with a 10:10:10 ratio or succulent-specific fertilizer.
A good idea is to fertilize your plants when planting or repotting them…
During the spring and summer, you can feed it once a month…
… but you should stop during the winter months.
When you get a bunch of snake plant varieties together inside or outside, they can quickly fill in any blank space while adding height to your landscape. The striking colors and upright leaf growth bring the drama and create a nice looking area.

Sansevieria Parva 2016 by Irina UA / CC BY 2.0

Water is not a large requirement for snake plants…
… so beginners who might forget to water them have an easy time with them.
Plants of this type dislike excessive watering…
… and they can endure long periods without it.
Between watering sessions, the top soil layer should be dry…
It should not be watered in excess, and should never be left in standing water…
You can propagate this plant using cuttings, seeds, or water division…
Generally speaking…
Seed propagation is the most straightforward…
… because all you need to do is plant them…
… give them a little water, and watch them grow.
People tend not to plant seeds since they take a long time to germinate so they turn to root cuttings…
As the roots grow the plant can be water divided by slicing a leaf and letting it soak in water…
It will produce roots within a few weeks…
… after which it will be transplanted in the ground…
To sum it up…
Plants like snake plants are easy to grow…
… and low maintenance, but they are hard to kill.
They can create dramatic statements if they grow indoors or outdoors…
… and you can plant more than one variety simultaneously without a problem…
… since they mostly have similar conditions in which to grow.
The following are some ideas to consider and see if they will fit into your landscape…
Their height and attention-grabbing looks will last for many years to come…
Conclusion
There are still many recent and interesting articles about Snake Plants…
… as well as other unique information from All Things Gardener.
For further information and other inquiries…
… you can contact us here!
Related Articles!