Snake plants have been forgotten for quite a while…
… until they were discovered several years ago as a useful ornamental plant.
The leaves are the biggest draw for many people…
… as they have a charming, somewhat odd appearance that is very whimsical.
A snake plant usually produces several large upright leaves…
… of differing colors and sizes, and different snake plant varieties…
… are a great way to fill in a bare space in your home.
Sansevieria trifasciata, commonly called snake plant or mother-in-law's tongue, is native to tropical western Africa. It is a stemless evergreen perennial that, with proper care, will last for many years. In its native habitat, plant foliage may rise to as much as 4' tall, but is often smaller (to 2' tall) on indoor plants. 

Missouri Botanical Garden
In addition, it's easy to grow, making it an acceptable plant…
… for beginners or people who don't have much time…
… to care for a plant and make sure it stays healthy.
Hear it from Jenna!
How amazing are snake plants? They're just a masterpiece!
I've seen lots of different houseplants, but the snake plant is a stellar!
I mean like, they're the same and yet they differ vastly by their cultivar…
There are snake plants that just grow straight up in a cylindrical shape…
… and there are also varieties that spreads as it grows like the Sansevieria kirkii.
My personal favorite though is the Sansevieria cleopatra, since they are small in size…
… and has red-colored edges that accentuates the plant!
Also, they're great air purifiers! Aren't they amazing?
Still unsure?
Over 70 snake plant cultivars are currently available…
… so choosing which one or ones to buy can be overwhelming.
Snake plant varieties are particularly difficult to grow…
… for someone who has never grown any before.
This is why I identified several great snake plant varieties…
… that not only look great among containers but are also easy to care for.
Browse the list of plants, look at photos of each…
… and read up on the basics of how to care for and grow each one.
Without further ado…
Snake Plant Varieties You Can Grow Indoors
Sansevieria Concinna
South Africa provides the first snake plant variety…
… with upright leaves that sprout from an extremely thick rhizome.
They grow in tight rosettes and can be up to 10 inches tall at full maturity…
Their leaves have a deep green color with a paler green band and they are very smooth…
White flowers can grow up to 12 inches long and have feathery petals…
The plant needs regular watering while avoiding over-saturation…
… and it does best with slightly sandy soil.
If you want to fertilize it in its active growth period before cutting it back in winter…
… then you can plant it in slightly shaded locations.
Sansevieria Francisii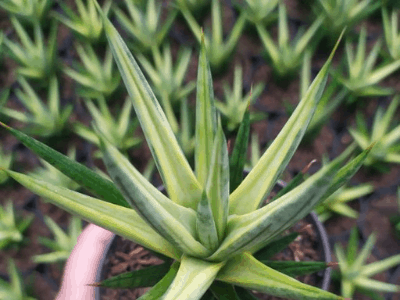 The snake plant variety originates from Kenya and has spiked, upturned leaves…
It grows in a trunk shape…
The leaves have a marbled pattern…
… that goes from dark green to light green at full maturity.
The runner will produce new cuttings that can be propagated…
It can be planted in partial shade, full sun, and likes dry soil…
You can grow it best in a gritty cactus soil with fine sand or…
… smaller clay granules, and it will endure neglect since it is drought-tolerant.
It will rot if you water it too much, so water it only when the soil is dry…
Fertilize it in the spring before planting it…
Sansevieria Parva
Give this snake plant variety a lot of light in order for it to grow well…
It is originally from Rwanda, Uganda, and Kenya…
… so it prefers slightly more granular soil that is also dry.
Water should be able to drain properly through the soil…
… between every watering session.
This plant features dark green foliage, as well as light or dark green bands…
This plant will flower pink or white in the spring and summer…
… and it is an excellent beginner plant since it does not require much care.
It can withstand partial shade in the absence of a full sun location…
… but you should only water it when the soil dries out.
As it grows, it can reach up to two feet tall and doesn't spread very much…
Sansevieria Bacularis
The Bacularis snake plant reaches…
… a height of just over five feet when fully grown.
There are very long leaves, and they have a dark and lighter green coloration…
… with transverse bands of color that fade to white at the tips
Additionally, it has beautiful purple-striped flowers in the spring months…
You should water it sparingly and place it in a bright and warm location…
The drought-resistant plant prefers to be outside during the summer…
… and brought inside before the cooler weather sets in.
If it's not brought in it will die because it is not frost-resistant…
Sansevieria Cylindrica
This is a more rare snake plant variety, which originates in South Africa…
It has upright foliage in a columnar form, and it can grow…
… up to three feet long and seven inches wide.
The foliage is a greyish-green color, and young plants…
… usually have darker bands on the leaves.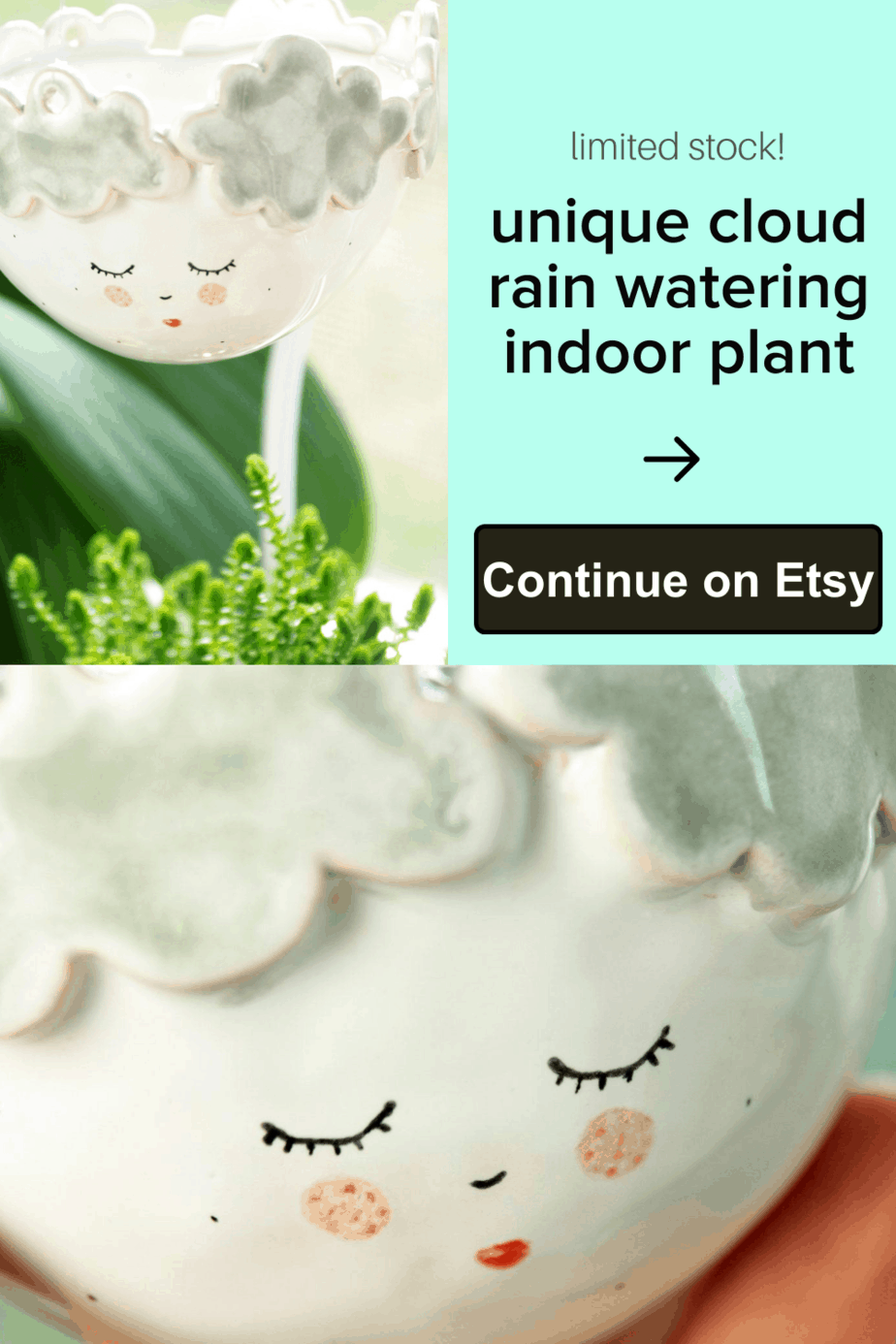 The leaves of this plant become furrowed with age…
Humidity levels should be around 60% in a spot that receives full sunlight…
These plants require frequent watering compared to others on the list…
In order to encourage active growth, you can use a liquid or cactus fertilizer…
… during the spring. In short periods of time, they don't need to be watered.
Sansevieria Hyacinthoides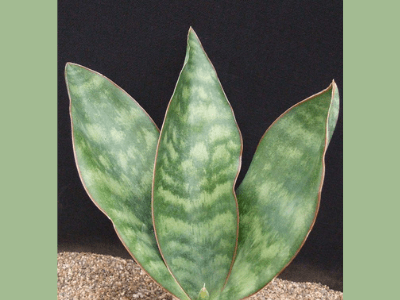 This snake plant variety, also known as African Bowstring Hemp…
… grows in small, dense groups in partially shaded areas.
Despite being capable of surviving full sun, this is a slightly…
… larger plant with leaves that grow up to four-feet tall.
There are greenish-grey bands on the leaves, and this species is a broad plant on a short stem…
The plants will grow long rhizomes and they will form a wide rosette when planted…
You should plant them in a well-draining soil with a gritty texture while ensuring…
… they receive around four hours of sunlight every day.
You don't want to saturate the soil between waterings…
Sansevieria Longiflora
Snake plants are found growing wild in Africa in places such as Namibia and Angola…
There are four to five-foot long, four-inch wide dark green leaves with light-green spots…
Moreover, the plant will produce a brown spine at the leaf tip…
… and its margin will be hard to touch, yellow or reddish-brown colored.
If planted in a shaded location with moderate water…
… it'll have white flowers in spring and summer.
The soil should not be watered after it has dried out…
… and it should be sandy but well-draining.
A sago palm won't tolerate over-watering, and this may cause the foliage to droop…
Sansevieria Raffillii
Snake plants grow upright rhizomes between two-inches thick and five-feet long…
They are native to Somalia and Kenya…
Green leaves with yellow and yellowish bands or spots have a smooth feel to them.
As the plant ages, its markings will fade, and its leaves have a brownish border…
Their feathery petals are composed of hues of greenish-white…
… while having a feathery appearance in spring.
In a forest garden where it grows best in a shady location, you should water it sparingly.
It prefers loose soil that is well-drained and sandy in texture…
… and it should be allowed to dry out between watering sessions.
Sansevieria Zeylanica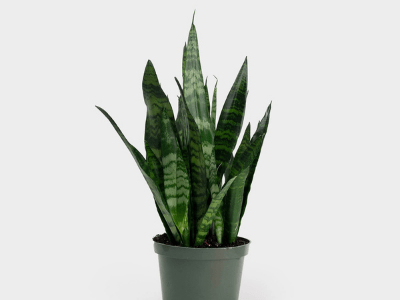 These snake plants are native to Sri Lanka…
… and they thrive best in rocky or sandy soil conditions.
Leaves have a leathery look and feel for additional interest…
They also have an upright growth pattern with green-white leaves…
Root growth is particularly rapid requiring it to be repotted…
… once a year to prevent the roots from growing through the pot.
Plants need partial shade to full sun…
… and the soil should not be watered too frequently.
The cactus or succulent needs fertilizer once every month in the summer…
Cut back to every other month in winter…
Sansevieria Subspicata
These snake plants have leaves that are backwards a little…
… and they originate from Mozambique.
Typically they are between one and two feet tall at full maturity…
… and their shape tapers to a slight point.
Plants produce 15-inch greenish-white flowers…
… while leaf margins tend to discolor with age…
… their color is a light blue-green.
It prefers full sun to partially shade…
It should be watered regularly so that it doesn't get overwatered…
You will need a loose, well-draining soil for it, and it won't tolerate the cold well…
If the temperatures drop below 50°F, bring it inside…
Sansevieria Ehrenbergii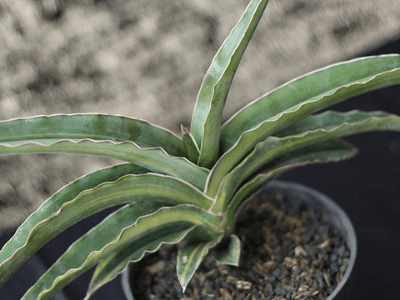 The Dwarf Snake Plant consists of succulent leaves with very thick stalks that are shaped like fans…
The leaves have rounded undersides with channels grooved into their surface…
Despite their size, the leaves remain incredibly short…
… and can grow up to five feet wide by three feet long.
The full size of this tree will take years to grow as it is a very slow growing variety…
Provide it with a loose and well-draining pot and plant in an area getting full sun to partial shade…
The soil needs to dry out between irrigations…
… especially in spring and summer when it is fertilized with liquid fertilizer.
To sum it up…
These 11 varieties of snake plant mentioned above…
… are only the most common ones that we've compiled in two parts.
You can check on the remaining 10 varieties in this article.
You will also find a general guideline to caring for snake plants…
… so you can then determine which of these snake plants will you eventually buy!
There may be more varieties that haven't been mentioned above…
Hence, you are very welcomed to comment down below for further suggestions…
Conclusion
There are still many recent and interesting articles about Snake Plants..
..as well as other unique information from All Things Gardener.
For further information and other inquiries..

..you can contact us here.
Related Articles!