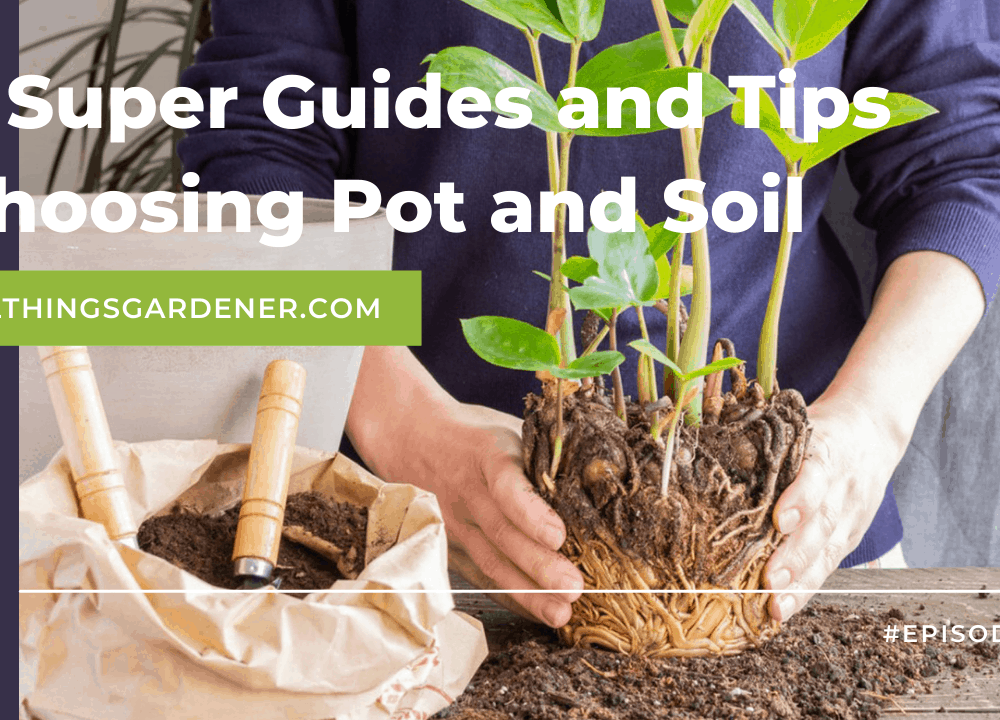 Why Jade Plant? What soil did I need to choose?
The Jade plant has always been a favorite for its stem resemble to large trees and oval leaves which sometimes with red color on the tips and border.
The jade plant (Crassula ovata, C. argentea or C. portulacea), also known as a money or friendship plant. It has a distinctive, attractive shape because of its succulent, oval shaped green leaves, white flowers clusters.
Based from research conducted by The Economist, Jade Plant is one of the most picked houseplant from 2010-2018 and its reach the peak at 2018.
The data was based on Google Trend data. Interest in houseplants as measured by internet search data has closely tracked the surge in sales.
Credits: https://www.economist.com/graphic-detail/2018/08/06/instead-of-houses-young-people-have-houseplants
Based from research conducted by The Economist…
…Jade Plant is one of the most picked houseplant from 2010-2018 and its reach the peak.
What explains the growth in greenery?
Young people are more likely than their elders to live in city flats without gardens…
….and having a houseplant is a good choice for them.
No need a lot of care and money to grow and keep them, rather than having a pet around.
Not convincing enough?
Let us hear Takao's Story…
New York City, December 2018. This little apartment, was a little home for us…
A warm little couch, good heater, with a dark chocolate milk, accommpany by little Jade Plant that I have…
Placed near my balcony, she's really loves it there because there's a lot sun ray there.
It has been 6 months I have her in my appertment from tiny little plant, and now on almost the same size as my toaster…
Man it grows so fast way more faster than having a pet and a lot cheaper of course, hehe…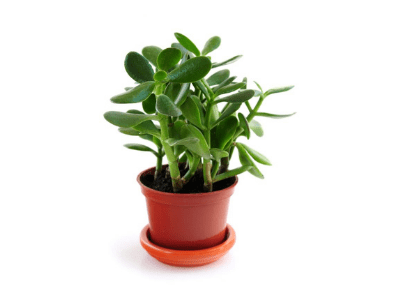 Convincing Enough? Good now let me tell you something...
You can grow your jade plant outdoors, but it basically it can be grown anywhere as a household…
…and look like bonsai plants and another plant.
Jade plants are succulent plants that make them very durable and simple to grow inside…
…they are also have long period to live.
Also, you can grow broken stem if you found one.
Jade plants fit well in most homes to the wet, dry conditions.
In the growing season (spring, summer) it is necessary to keep the plant watered and dried while sleeping (fall, winter).
However, the soil should be allowed to dry up entirely between watering even in the growing season, as Jade is highly resistant to rot.
To avoid some problems like root rot that usually occur, it is crucial to choose or prepare a suitable soil moisture and potting.
Make sure the soil dries out between waterings and keep the plant out of direct sunlight until it has established itself.
Jade plants need at least four hours of direct sunlight each day.
Young plants require bright indirect sunlight; larger, well-established jade plants can handle more direct sunlight.
When selecting the right pot for a jade plant, there are many items to remember.
This plant will first have dense, woody stalks and bulky, bulky leaves.
Though it will grow slowly, the plant will gradually become highly heavy as new shoots…
…and leaves arise and stems grow thicker.
In addition, "wet feet" or water collected at the base of the pot cannot be tolerated by the plant,
and it is extremely important to give a pot the proper drainage required to avoid this condition leading to root rot.
The plant is therefore best suited to a pot which provides a large and sturdy foundation…
…to support the plant's weight as new stems and leaves are released over time and that allows maximum drainage.
Because of these factors, a ceramic pot or a robust plastic pot…
with high drainage is the best place for a jade plant that prevents too sluggish soils and roots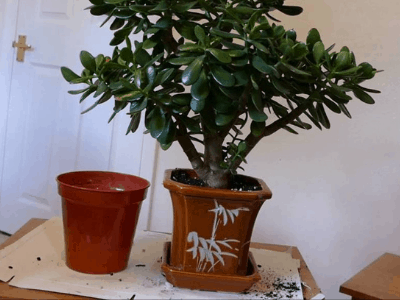 Tips for Choosing the Right Potting Soil
Potting soil is a synthetic mix which means it contains no natural soil like that in your garden or on the forest floor.
As previously noted different soil blends perform well under different conditions.
Manufacturers blend organic and mineral ingredients, as well as other ingredients..
..such as wetting agents and fertilizers, to create the mix.
Potting soil selection should be based on the type of plant, its fertilization requirements..
..as well as the ingredients and texture of the soil.
Plant Type
A general purpose potting soil is a good option for houseplants and outdoor potted plants..
..as many plants can thrive in general-purpose potting soils.
Organic potting soil is ideal for growing edible herbs, veggies..
.and fruits because it helps keep the entire growing environment system natural.
Ingredients
The most common ingredients in potting soil are peat moss and perlite.
Peat moss is a dead form of moss and other organic material
that accumulates in deep layers on the bottom of peat bogs for hundreds of years before being harvested. 
Nutrients 
Usually vendors list nitrogen-phosphorus-potassium (N-P-K) content in a ratio of percentages..
..on potting soil packages.
Nutrients can come from conventional chemical sources or organic sources.
Aeration 
Aerated soil allows roots and water to penetrate the mix..
..and it promotes a healthy exchange of gases between plant roots and the atmosphere.
Peat moss is composed of both large and small particles, and is naturally resistant to decay.
This helps maintain good aeration in your potting soil.
Both perlite and vermiculite are minerals that do not decay and provide a healthy, open soil structure.
Moisture Control
Peat moss can absorb as much as 30 times its weight in water..
..while coco coir can absorb nine times its weight.
This makes them excellent base materials, but your plants need a balance to ensure excess water drains away.
Perlite helps keep roots moist, but not too much.
Fungal Growth
A pH-balanced sphagnum moss in potting soil can grow mold if the conditions are right.
The sterile potting soil you first purchase does not contain fungi..
..but it can start to harbor them as soon as you open the package.
Plants benefit from the presence of beneficial fungi and bacteria in organic potting soils..
..as they deliver nutrients to the plants.
Fertilizer Starter Charge vs. Slow Release
Do not solely rely on your potting soil to provide nutrients for your plants..
They will eventually require fertilizer.
Fertilizers for pots come in a starter charge or slow-release formula.
A starter charge is a light dose of fertilizer that helps the plant grow, but it diminishes after a few weeks.
Fertilizers released in a slow-release form nourish the soil for up to a couple of months.
When reapplying plant food, check the label to find out how often to do so.
Here's the thing…
In reality, the jade plant doesn't care to be tied to root, so that the roots are narrowly enmeshed inside the container.
While you cannot bear this condition eternally, you will wait for the branches and leaves of the plant to look…
….and feel too heavy for the pot before you suggest a larger home for your jade plant
Usually, a jade plant can remain in its pot for one year and sometimes even two years until a new…
…bigger container will be required.
Often have a pot near the size of the one from which you are replanting to avoid shock at the roots…
So basically, you can repot from 4-inch pot into a 5-inch or a 6-inch pot, for example.
There's no need large pot for this plant. No need.
Even if your plant does not need repotting, it can be useful to repot the nutrients…
…that the planet naturally absorbs from its soil, with a fresh new batch of soil in that pot.
This can be accomplished each six months to a year based on how fast your plant grows and absorbs soil nutrients.
In most cases, jade plants can stay in their pot for a year or two before needing a new, larger container.
Even if you don't require repotting to move to a larger container..
..it may be wise to repot in the same pot with a fresh batch of potting soil..
..to replenish the nutrients your plant naturally absorbs from the soil.
So What's Next?
It doesn't matter that Jade plants are root bound in a small pot.
Indeed, it's smaller and more manageable to keep the jade root attached.
Repotting of young jade plants for growth once every 2 to 3 years.
When its got older, repotting only do once every 4 to 5 years as required.
Transplant just before the start of the growing season in the early spring.
Do not water the plant for a week or so after repotting.
Wait for at least a month to fertilize so that fresh roots are not accurately burned.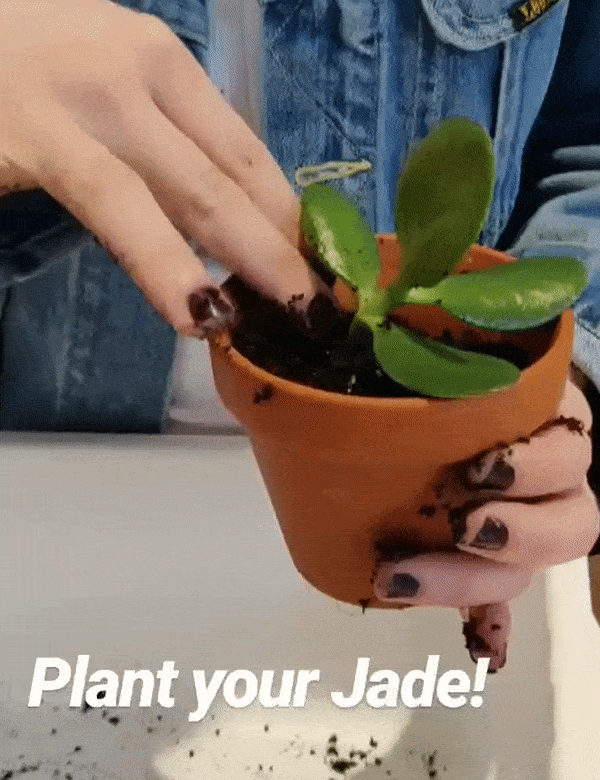 Go on…
It makes a perfect plantation because it can gladly survive and grow in a pot for several years…
…and grow up to three meters indoors.
This is an easy to grow robust plant that produces tiny, pink or white blooms during summer when properly cared for.
Jade plants have the only significant soil requirement that the ground drain quickly.
The jade, which originates in South Africa, has been thriving in rocky, sandy, low-fertility soils.
Jade plants tend to become high-heavy and their shallow roots make them inclined.
The jade plant is best anchored by a slightly heavier soil containing more organic matter.
Jade plants may grow in acidic or light alkaline soils but in extremely low or high soil pH….
…may suffer from nutrient deficit or toxicity
If you have a mixture of free drainage, each form of pot will keep your plant safe and happy.
For containerized plants, potting soil is the perfect growing medium, whether you're starting seeds..
..rooting cuttings, potting up houseplants, or growing patio containers and hanging baskets.
Potting mixes of high quality, including homemade potting soils, have several characteristics in common.
Garden soils made of these are better drained than others.
Potting soil is lighter than garden soil.
Consistent and easy to handle.
In the same way as commercial potting soils, DIY potting soil blends come in a wide variety of textures..
..nutritional content, and density, all corresponding to the needs of your plants.
Make sure you carefully select the ingredients you use and combine them in the right ratios to make DIY potting soil
..that will meet the needs of the plants you're growing.
An example would be:
When starting seeds and rooted cuttings, lighter, finer-textured mixes are recommended.
The best mixes for potted trees and shrubs contain a high percentage of coarse sand or pine bark.
Cactus and succulents grow best in soil with a sandy or gravelly texture.
It is best to use a general, all-purpose potting mix when growing annuals, perennials, vegetables, and tropical plants.
Potting soil mixes can be customized in dozens of ways.
Potting soil ingredients
Commercial and homemade potting soils typically contain the following ingredients:
Sphagnum peat moss: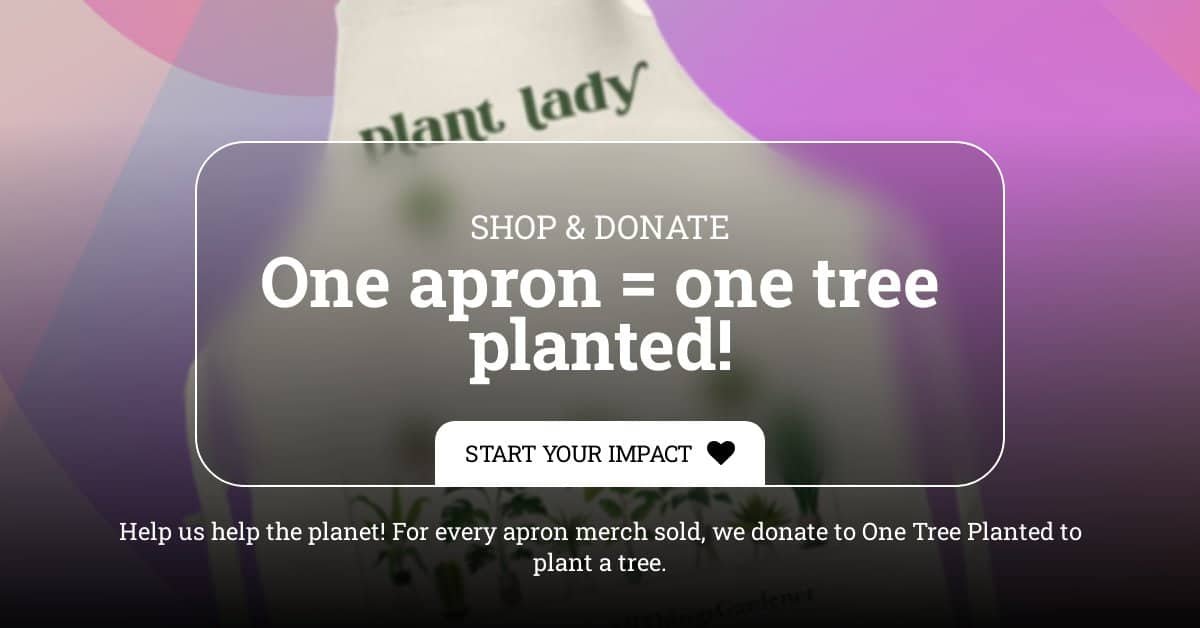 Sphagnum peat moss is the primary ingredient in potting soil.
Peat is a very stable material that can take a long time to break down.
It is readily available and inexpensive.
During the wet season, it holds water quite well, so it is an ideal addition to potting mixes.
It drains well and aerates well, but it has an acidic pH of between 3.5 and 4.5..
..making it very low in available nutrients. To balance the pH of peat-based potting mixes, limestone is added.
For my homemade potting soil..
I use bales of Premier brand peat moss blended with crushed limestone at a ratio of 1/4 cup lime..
for every 6 gallons of peat moss.
Coir fiber:
Often used in commercial and DIY potting soil mixes..
..coir is produced by the coconut industry and looks and feels like sphagnum peat moss.
A higher price tag than peat moss keeps it from lasting as long, but it is more nutrient-dense.
Coir fiber's pH is close to neutral.
A popular building material, coir fiber is often sold in compressed bricks.
Many consider it to be a more sustainable alternative to peat moss.
Among the brands of compressed coir fiber available is BotaniCare.
Perlite:
Perlite is a volcanic rock that expands when heated..
..creating the appearance of small, white balls of Styrofoam.
This lightweight and sterile material can be added to bagged or homemade potting mixes.
Water is held in it three to four times its weight..
..and pore space is increased, allowing for better drainage.
A popular brand of perlite is Espoma perlite, which has a neutral pH.
Perlite is readily available at nurseries and garden centers.
Vermiculite:
A mined mineral, vermiculite is heated until it expands into light particles.
It is used to increase the porosity of commercial and DIY potting soil mixes.
Vermiculite is also a good source of calcium and magnesium and increases potting soil's water-holding capacity.
Asbestos contamination was once a concern with vermiculite but mines are now regulated and regularly tested.
My favorite source of vermiculite is organic bagged vermiculite.
Sand:
Adding coarse sand to potting mixes improves drainage and adds weight.
Cacti and succulent mixes tend to contain a higher percentage of coarse sand to ensure adequate drainage.
Limestone:
To neutralize peat-based potting soil add pulverized calcitic or dolomitic limestone.
It is recommended that 1/4 cup is used for each 6 gallons of peat moss.
Natural deposits of these minerals make them readily available and inexpensive.
For DIY potting soil, Jobe's lime is a good brand.
Fertilizers:
Peat-based potting soils require fertilizer because they do not contain enough nutrients to support optimum plant growth.
A good DIY potting soil recipe includes natural fertilizers derived from a combination of mined minerals..
..animal by-products, plant materials, or manure, as opposed to fertilizers that are made with synthetic chemicals.
For my homemade potting mixes I use a combination of natural fertilizers.
The commercial organic granular fertilizers such as Dr. Earth and Plant-Tone are sometimes the ones I add to my garden..
..whereas I often mix my own organic fertilizer from cottonseed meal, bone meal…
…and other ingredients (my favorite recipe is provided below).
Composted wood chips:
Planting mixes made from composted wood chips are lighter since their pores allow air and water to pass freely through them.
Composted wood chips are slow to decompose but they may rob the soil of nitrogen as they do..
..so adding blood meal or alfalfa meal to DIY potting soil recipes is recommended.
Plant perennials and shrubs in potting mixes containing composted wood chips.
The best way to compost wood chips is to purchase a load from an arborist and to turn it every few weeks.
Compost:
Compost contains millions of beneficial microbes, as well as superior water-holding ability and nutrient content..
which makes it the ideal ingredient in DIY potting soil.
In all of my homemade potting soil recipes, I use it because it is so important for healthy plant growth.
However I do not include it in seed-starting recipes since it is too heavy for young seedlings.
The leaf compost I use comes from a local landscape supply yard..
..but bagged compost from Dr. Earth Compost or Coast of Maine is also a favorite.
Ideally DIY potting soil should be fluffy and light, with well-blended ingredients.
Despite the fact that it dries out, it doesn't shrink significantly..
nor does it begin to pull away from the sides of the container.
How to make your own homemade potting soil
Making your own potting soil blend is easy..
..and it means you have complete control over one of the most crucial steps of growing.
Potting soil of high quality is essential for container gardening.
Your plants' needs can be better met if you make your own potting soil.
Result are more predictable, and there is more saving in the long run.
In addition to the ingredients I listed above, I have listed the following DIY potting soil recipes.
The cement mixer or a spinning compost tumbler are ideal for mixing large quantities of homemade potting soil.
Mix the ingredients in a wheelbarrow, bucket, or mortar mixing tub if making smaller quantities.
Mix well so that the result is consistent.
This is a basic recipe for potting soil for flowers, tropicals, and vegetables.
6 gallons sphagnum peat moss or coir fiber
4.5 gallons perlite
6 gallons compost
1/4 cup lime (if using peat moss)
1 & 1/2 cup of the DIY container fertilizer blend found below OR 1 & 1/2 cups of any granular, complete, organic fertilizer.
Blend your own container fertilizer:
Mix together
2 cups rock phosphate
2 cups greensand
½ cup bone meal
¼ cup kelp meal
Tree and shrub potting soil recipe
3 gallons compost
2.5 gallons coarse sand
3 gallons sphagnum peat moss or coir fiber
2.5 gallons composted pine bark
3 gallons perlite
2 TBSP of lime (if using peat moss)
1 cup granular, organic fertilizer (or 1 cup of the DIY container fertilizer blend found above)
1/4 cup organic cottonseed meal, if growing acid-loving trees and shrubs.
A succulent and cactus soil recipe
3 gallons sphagnum peat moss or coir fiber
1 gallon perlite
1 gallon vermiculite
2 gallons coarse sand
2 TBSP lime (if using peat moss)
Seed starting soil recipe
2 gallons sphagnum peat moss or coir fiber
2 gallons vermiculite
1 gallon coarse sand
3 TBSP lime (if using peat moss)
Homemade potting soil for transplanting seedlings
2 gallons sphagnum peat moss or coir fiber
2 gallons vermiculite
1 gallon finely screened compost
3 TBSP lime (if using peat moss)
2 TBSP granular, organic fertilizer (or 2 TBSP of the DIY container fertilizer blend found above)
Last but not least…
Houseplant soil recipe
2 gallons sphagnum peat moss or coir fiber
1.5 gallons perlite
2 cups coarse sand
3 TBSP lime (if using peat moss)
2 TBSP granular, organic fertilizer (or 2 TBSP of the DIY container fertilizer blend found above)
It is best to use homemade potting soil within three months of making it.
But if you need to store the mix, keep it in a cool, dry place in plastic bags.
Alright we to sum up. Jade Plant is a famous houseplant that most people search for.
Its easy to grow and need less cost to do the maintaining.
Just need a good pot and choice of soil
Make your mix unique in order to meet your plants' special needs..
Whether you use a ready-made mix or homemade..
..extra aggregate and organic material for some plants is a good idea to have on hand.
And if you fail to keep this plant alive, we still have a guide on how to revive your Jade Plant.
You are ready to go!
If you are the lazy one. Jade Plant is a good choice for you because it's so easy to grow and take care of it.
Saving you a lots of cost rather than having pets around you to accompany with.
Or do you have any recommendation plants that are good to grow? 
Or maybe you have a question about something that you read?
Either way go ahead and leave a comment below right now! See ya next time!
More Related Articles For You!
Hello, I am Yoseph, in my spare time I become a gardener and music composer♬.
I love gardening because it is a wonderful way to feel grounded, calm and connected to the earth. There are many things about gardening that I enjoy; picking flowers in the summer, planting vegetables in the fall, and harvesting produce in the winter. I also love how beautiful my garden is, watching plants grow into tall trees or being able to see all of my hard work unfold every year🎕🎕.
Its really help me to killing time and its also relaxing.