When it's spring, and there are new flowers in abundance! Unfortunately, not all cats and flowers get along. In fact, quite a few of them are poisonous.
We care about your cat's comfort and safety.
We'll not only answer the question "Are orchids poisonous to cats?" but also give you a list of common flowers and plants that are toxic to cats, as well as a list of non-toxic plants for cats.
Are Orchids Poisonous to Cats?
There are more than 20,000 orchid species and 100,000 orchid hybrids to choose from, making these blossoms a stunning addition to your home. Are orchids, on the other hand, harmful to cats?
The Majority of Houseplants Are Non-toxic
Here's the truth.
Some houseplants are unquestionably harmful to your pet, but the majority are not. Houseplants and cut flowers that we use to decorate our houses can be harmful to pets if they consume them. Three examples include daffodils, aloe vera, and baby's breath.
The majority of houseplants, on the other hand, pose no threat to your pets. According to ASPCA.com, safe houseplants include the Christmas cactus, bamboo, areca or golden palm, button fern, and others.
Check out the ASPCA's searchable database for a list of dangerous and non-toxic houseplants.
Keeping your cat and dog away from any plants, including your orchids, is still a good idea. Even if you try to keep the fertilizer/pesticide as far away from the leaves as possible, pesticides and fertilizers may have been used on the plant (the leaves generally are what cats go for; try misting the leaves and sprinkling them with either cinnamon or cayenne pepper).
Keep your orchid in an inaccessible location for your pets, or keep a close eye on them and shoo them away when they got too close.
Do you want to bring orchids into your home?
Phalaenopsis Orchids are easy to care for, non-toxic, and can brighten a space for months at a time with their beauty (they can bloom for several weeks).
In fact, if the blooms on your orchid have fallen off, we have a free guide on orchid reblooming that will help you bring them back to blooming rapidly. Now is the time to get it!
Are Orchids Toxic To Cats?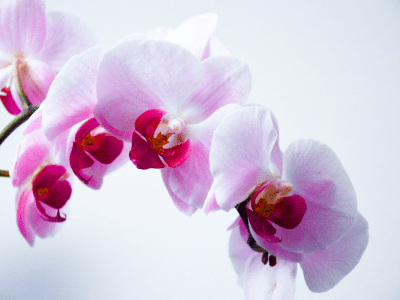 Even though it is a common misconception that orchids (Phalaenopsis spp.) are toxic to cats, all varieties of these beautiful flowers are considered safe garden plants. As a result, there's no reason not to welcome them into your home.
BUT!!! Have you ever observed that every statement has at least one 'but'? I feel compelled to point out that there is one in this case as well. It has something to do with the potential dangers of orchids to your pet's health. Let's see what happens.
You're undoubtedly aware that native orchids can be found growing in sunny fields across the United States. Many of us decorate our homes with a variety of tropical varieties of this lovely houseplant.
There are around 25,000 orchid species and at least 100,000 hybrids worldwide, according to research. However, there is a snag. While orchids are generally safe for our cats, newer hybrids are a different story.
Some of them are carriers of a single, peculiar gene. It causes complications and confirms the widely held assumption that the orchid is toxic and hazardous to cats.
That gene causes disease in cats by producing an extremely toxic chemical in your favourite flower. It may experience vomiting, stomach ache, and diarrhea after nibbling on your orchid until the toxins are removed from its system.

You're probably aware that your lovable kitty is an obligate carnivore, which means that meat is required for survival. Cats are interested, though, and they enjoy nibbling on plants.
Some plants offer micronutrients that your kitty requires, while others are harmful or dangerous to cats. Cats in the wild eat their prey's intestinal contents.
This may sound revolting, but partially digested plant debris contains vital nutrients, enzymes, and intestinal flora that help cats maintain digestive health.
What About the Fertilizer?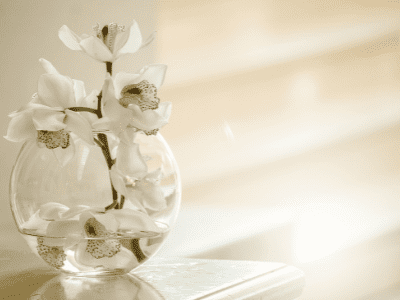 Another concern is fertilization, which is an unavoidable part of growing orchids in your house. Unfortunately, the majority of the essential fertilizers that enable your plant to grow lush and thrive are harmful to your cat if consumed.
Some of these may cause harm to your cat if it comes into contact with the chemicals. That means the plant isn't deadly, but the chemicals used to grow it are dangerous to your pet.
The best method to avoid endangering your pet while also cultivating orchids is to locate species that are thriving without the use of herbicides. Another approach is to apply fertilizer directly to the roots rather than spraying it on the leaves.
Natural or organic alternatives, on the other hand, can be used. They're a little pricey, but they're the most effective way to keep your pet safe from poisoning.
Keeping Both Your Orchid and Your Cat Safe
While you are concerned about your furry friend's possible toxicity from orchids, it will enjoy destroying the plants. As a result, you must figure out how to keep your flowers safe while also keeping cats away from them.
Decide on a specific area in your home for plants. If your home is large enough, creating a sunny garden room inside is a great idea. It might become your stress-relieving haven for pure pleasure.
Remember that such a location must have a door to prevent your cat from getting in. You can expect howling and mournful meowing in front of the entry for days if my three curious beauties are any indication.
Cats despise limits, and they will not tolerate any ban until they can express their discontent in a straightforward manner. You must, however, remain steadfast for the sake of their health and the safety of your orchids.
You should also choose the right size pots and hang them from the ceiling. Dust the foliage with cinnamon, bitter apple, or cayenne pepper for the ultimate treatment. They'll keep your furry pet at a safe distance.
Other Solution
There is another way to keep both of your plants and cats safe from each other: planting fake orchids.
Plus points are, they don't need to be watered. You only need to clean them once in a while and that's it!
No side effects if nibbled, and all other shenanigans.
Here are some of the prettiest orchid arrangements we can find on Amazon.
Prices pulled from the Amazon Product Advertising API on:
Product prices and availability are accurate as of the date/time indicated and are subject to change. Any price and availability information displayed on [relevant Amazon Site(s), as applicable] at the time of purchase will apply to the purchase of this product.
Prices pulled from the Amazon Product Advertising API on:
Product prices and availability are accurate as of the date/time indicated and are subject to change. Any price and availability information displayed on [relevant Amazon Site(s), as applicable] at the time of purchase will apply to the purchase of this product.
Prices pulled from the Amazon Product Advertising API on:
Product prices and availability are accurate as of the date/time indicated and are subject to change. Any price and availability information displayed on [relevant Amazon Site(s), as applicable] at the time of purchase will apply to the purchase of this product.
Side Effect of Orchid if Ingested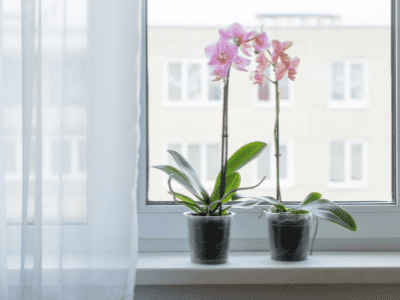 As if catnip wasn't enough to make Fluffy's "opioid" addiction go away, another problem arose during my investigation.
The subject of whether orchids were hallucinogenic or psychoactive was raised in several articles.
A common misconception is that ingesting Oncidium Cellobata causes a natural high and a psychedelic state.
Many plants were utilized and documented in a study conducted among indigenous communities in Venezuela to achieve this effect, but no orchids were included in this recipe.
Some orchids, such as Dendrobium, are not only non-toxic but also edible, and are used in salads, complex feasts, and fine dining. Because certain orchids might cause gastrointestinal distress, the vanilla pod (which is truly an orchid) is the only one that is considered "safe" to eat.
I wouldn't put flowers in a tuna paste, but orchid flowers and leaves aren't poisonous.
So even if your pet knocks the orchids off the plant stand and eats the leaves and blossoms, he won't be harmed. Chewing on orchid leaves provides felines with incredible joy.
When kittens see an orchid, they are given hours of nonstop entertainment.
Are Orchids Poisonous to Humans?
Orchids have been used in traditional Chinese and Ayurvedic medicine for centuries.
Several essential useful chemicals, ranging from morphine to caffeine, are found in several species. Other species may contain toxins that are harmful to humans, such as nicotine and traces of the poison strychnine.
On Reunion Island, a vanilla orchid grows. The popular flavouring chemical vanilla comes from the vanilla orchid, which most people are unaware of.
Vanilla bean is not known to be harmful or poisonous to cats, other pets, or people in its natural state (without added alcohol or other flavourings).
Other Plants Poisonous to Cats
Cats are known to be poisoned by a variety of flowers and plants.
The Humane Society of the United States maintains a listing of plants with mild to severe hazardous characteristics.
Lilies, azaleas, buttercup, carnations, daffodils, foxglove, holly, hyacinth, iris, oleander, philodendron, poinsettias, roses, sago palm, and tulips are just a few of the poisonous houseplants on this list.
Cats and other animals may be harmed by these foxgloves.
Whether you have cats or other pets, you should check to see if any of your existing landscaping or houseplants constitute a health risk to them.
When choosing new houseplants, always consult with pet poison control or your veterinarian.
Bottom Line
All in all,
Even while cats aren't poisonous to orchids, their natural inclination to chew on leaves and blooms can inflict considerable harm to your orchid collection. The secret to success is thoughtful prevention: cats and houseplants can actually get along!
The simplest method to achieve harmony is to provide your cat with safe plants to gnaw on, a comfortable bed, and essentials such as scratchers, a cat tree, and plenty of toys.
Your cat will be less tempted to eat your orchids, your plants will have a better chance of thriving, and you will be able to enjoy your pet's company – as well as your favourite houseplants!
Conclusion
Now it's all you!
If you have any experiences with your cats and your orchids, please tell us!
We'd like to connect with you and the world.
Your experiences will help others too!
Related Articles for You