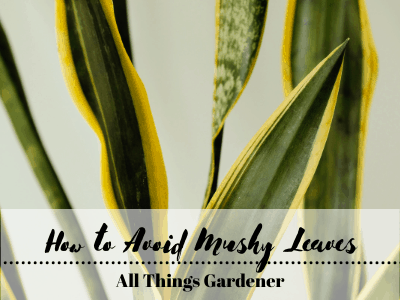 Have you ever heard of mushy snake plants? Or your snake plants get too thick?
They said keeping a snake plant is easy but planting…
without a complete introduction about snake plant could..
…lead into a bad plant condition like mushy leaves! How?
Planting snake plants is only pouring some water and that's it, right?
Are mushy snake plants equal to a healthy snake plants?
You might wanna know the story from Mr. Perry..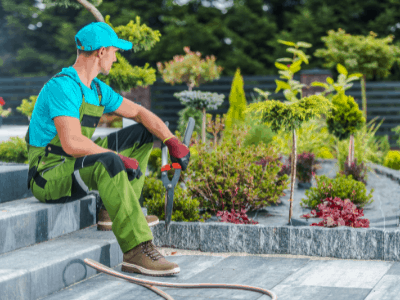 Let us hear Mr. Perry's story
I and my colleagues just open up a new touristic place..
..called as Green Gardenia. It has a lot of colorful flowers..
..such as peony, asters, azalea, hibiscus, and also beautiful plants such as..
..philodendron, snake plants, prayer plants, and dollar plants to cover the walls.
The visitors has been loving the place so much but there's a thing..
..that has bothered my mind lately. I smell something fishy about our gardeners.
I can tell that there is something wrong when I see the snake plants section
and the gardener starts to "run away" from there.
I was flabbergasted to found all of the mushy snake plants and it looks rotten!
Some of them are about to be brown instead of fresh greens.
I call out all of the gardeners and the manager to know what is going on.
All of the gardeners weren't even look at the manager, standing like a shrimp..
…beside each other but taking some steps back from the manager.
I asked the manager to my curiosity. He says "Sir, the gardeners are lazy!
They always said that they have water the plant, but I always find the earth is dry.
So, I told them to water the snake plants on my watch, now the leaves are mushy..
…and healthy, right? Are you happy with that, Sir?"
From that moment I know I've hired the wrong manager..
…and never want to see his face anymore..
From the story, we have known that the manager…
doesn't know anything about the snake plants.
So, where did the manager went wrong? Have you know, are you eager to know?
Let's check this out..
Characteristics of Snake Plants
The Latin name of snake plans is Sansevieria trifasciata. The name is inspired…
…by the mother-in-law's tongue. Nowadays, scientists has also included the Sansevieria..
…on the Dracaena or dragon tree family. The other common names for the plant is,
…viper bowstrings hemp, and St George's sword. The origin of the plant is West Africa.
As we all know the weather there is sunny, and the air is a bit dry for most of the year.
The plant is true doesn't need a lot of water, furthermore, it can live in both…
…sunny and dark environment, So you can choose either to put it inside or outside of the house..
A lot of people put the plant inside the house since it's used to clean the air.
With the ability to absorb and remove harmful toxins, snake plants can act as an effective defense against airborne allergies.

Scott Frotingham, an expertise on Health and Wellness from www.healthline.com
Most of the variety grows as much as 70 cm long, with the color of green..
..and yellow at the borders. Other than that the form of the leaves is..
strong and sturdy, sometimes it looking like a sword, on other varieties…
…it may also look like a spike, on another one, it may look like a bunch of tails!
Just remember, a healthy snake plant wouldn't look like a mushy snake plants!
Do you know all of them?
Here Are The 6 Most Common Varieties of The Plant: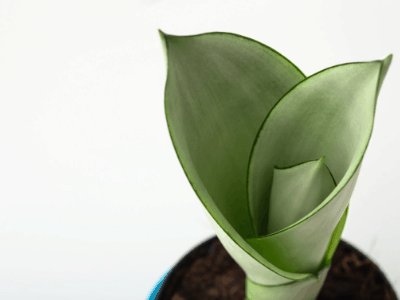 Sansevieria Gracilis
Sansevieria gracilis is a perennial succulent plant with leaves ranging…
…in length from 15 to 90 centimeters and a thickness of 8 millimeters.
Scales of 12 to 25 millimeters in length cover them, some of which develop into leaves.
The trunk ranges in height from 2 to 8 cm. The eight to twelve leaves on a stalk are swirling,
…rising, or spreading out in a tight spiral. Simple leaf blades range in length from…
…25 to 80 centimeters and are 6 to 9 millimeters thick. It is hollow-rutted and cylindrical..
at the top and is 5 to 12.5 centimeters long from the base.
It's a dark green color with unclear, thin, darker transverse bands..
…and somewhat darker longitudinal lines on occasion. It eventually culminates with..
a 2 to 6 millimeter long brown or white spider tip.
The spreading margin, which resembles a membrane, is white.
With age, the leaf surface is smooth furrowed.
have a height of up to 30 cm The stem is a pale green color.
Up to two blooms per cluster are lightly covered on the panicles.
The bract is 2 to 3 millimeters long, lanceolate or linear-lanceolate,
…and somewhat pointed. The flower stem is between 1 and 2 millimeters in length.
The bracts possess a bright white color. The floral tube is around 2 to 2.5 inches in length.
The tips are about a centimeter long and a bit longer than that.
Sansevieria Trifasciata 'Laurentii'
Sansevieria trifasciata "larentii" are the ones with yellow borders.
Most people find it pretty and the shapes of the leaves are pretty,
it often made as a decoration inside the plant too.
Sansevieria Cylindrica
Sansivieria cylindrica looks a lot like tails. Just like the name "cylindrica"…
…the leaves grows like a bush, unlike Sansevieria trifasciata and Sansevieria trifasciata 'Laurentii'
It also can grow as much as 45 to 75 centimeters!
The different shape of the leaves might get you thinking it would be hard to..
…differentiate whether it's a mushy snake plants or a healthy one.
Sansevieria Masoniana
Sansevieria Masoniana is a wide-leaved snake plant that is also known as Whale's Fin,
Shark's Fin, or Mason's Congo. It's simple to recognize because of the big, thick,
..unlike mushy snake plants, it has green-colored leaves.
This species was found in Congo by Maurice Mason,
…an English plant collector. This variety may attain a height of 6 feet if the growth…
…circumstances are right. The plant's greatest height, however, is generally 3 to 4 feet.
Each leaf is up to 7 inches broad in the middle and becomes narrower as..
it approaches the end. Per stalk, just one or two big, thick leaves emerge.
There are also a few faint green smudges on them.
The leaves are surrounded by a narrow reddish-brown border.
Sansevieria Trifasciata.
This is the most common type of snake plants.
The green sturdy straight leaves!
Do you like it green or do you prefer the other type?
Sansevieria Desertii
The plant is around 12 inches in diameter and
different than the other ones it has red leaves!
Familiar enough with the plant?
Now, let's take a look at what should we prepare for welcoming the snake plants!
What Should I Prepare To Welcome A Snake Plant?
Pot
Repotting the plant shouldn't be a problem, dividing the earth and the root.
Mind on how big is the snake plant you're going to repot.
If the pot is too big, the roots wouldn't be able to have grasps water from the end of the pot.
However, if the pot is too small, the plant can not grow any further.
Soil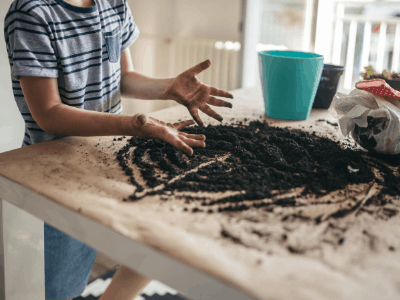 Minding the origin of the plant, it doesn't need damp soil.
The most suitable soil is sandy soil. You can mix the earth..
..with sands, if it's too damp and clammy. Make sure the roots have..
spaces to breathe!
Next up..
Light
Succulent plants are able to survive in extreme weather.
However, it prefers to be in a warm place. If you live in a tropical area..
..you wouldn't have much problems. The plant will grow effortlessly,
Furthermore, it would have more chances for the flower to bloom!
Drainage
Note down if you live in an environment where there's a high chance..
..of rain almost every day. You would need good drainage!
You can act like it doesn't exist, and…
..check it out once in a while, every one to three months…
If the soil is dry from 2-4 centimeters, you can water it
The drainage is a very important issue since,
Snake plants may become mushy snake plants, instead of a healthy one
…just because we don't know that they are prone to humidity.
Now all of this leads to :
How to Avoid The Mushy Snake Plants!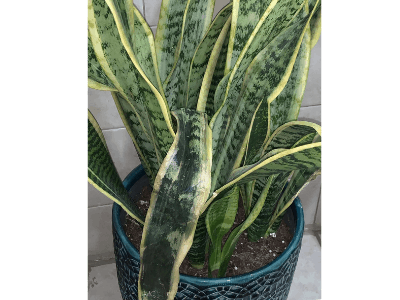 Know The Proportion Of Water
The snake plant doesn't need a lot of water. Make sure you don't…
…pour too much water on it, this is the main key to avoiding fat mushy snake plants
Make sure you only water the plant when the soil looks dry!
The combination between muddy type of soil, overwatering..
…keep it in a pot with no drainage will lead you to mushy snake plants.
It might not only become mushy snake plants, it may also get infected..
..by a fungus that may attract the root of your snake plant, cause a root rot.
Check Out The Leaves Once in a While
Do you know even though that the leaves are strong and sturdy,
but they can also be destroyed and mushy snake plants? How? Who wants them to be like that?
The villain is the insects! Not all kinds of insects,
There is this specific black insect called thrips!
They eat plants such as St. George's Swords..
..with absorbing the fluids inside the plant.
How do you know if your plant is attacked by thrips?
Look at the overall plant, is it looking skinnier than usual…
..or abnormally curling, and has unusual brown edges?
If they look like that, you can do some of these steps :
take a paper and shake the leaves over it
spray an anti-pests formula
Change The Soil To Avoid Mushy Snake Plants!
Sometimes the soil could be too humid and clammy,
Take a look at the roots of the plants that might be rotten,
or it can also cause the leaves to become mushy snake plants.
Other than that, soil that is too humid..
..may cause the root rot, infected by the fungus.
Believe me, you don't want this to happen..
Repotting After You Find The Mushy Snake Plants
When the pot is too small, you can see the roots are growing…
..out of the pots. You may see the soil is absorbing the water…
..too quick, cause over-watering, and make it become mushy snake plants.
Smile!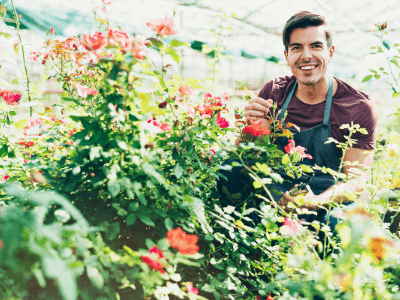 Afraid no more, you have done a good job!
Now that you've known all the steps to prevent..
…mushy snake plants from happening and also..
from the diseases! No mushy leaves, just a big smile!
To Sum Up
Now you have all of the knowledge to keep it a healthy plant!
No more mushy snake plants or root rot!
Preventing is always better than curing, right?
Do you still have more questions or suggestions?
Let us know by dropping a comment below!
To Conclude
First of all, you have to understand the characteristic of a plant…
it is possible for you to take care of snake plants even if you're a beginner..
…because it's easy! The plant doesn't want much of your attention..
..especially during the winter. They need more space from watering..
Don't forget the plant likes to be in a warm environment…
Last but not least, check up the plant once in a while to avoid the attack…
..by anything horrible become mushy snake plants and voi lá!
Check out more posts on our website like this one here!

Have an awesome gardening journey!
Find Out Similar Topic Below!