It's important to have plants in your house. Why?
A few reasons include the fact that they add life and style to a home. They bring life to an otherwise plain or stale environment. Furthermore, they're fairly easy to maintain.
However, the main reason for planting plants is because they have both health and feng shui benefits, as you will see in this guide. 
Whether you want a new home that is energized with more life or need some tips and guidance on selecting and placing feng shui house plants, this guide can help you.
Research has proven that indoor plants have health benefits that have been proven through scientific studies.
9 Benefits of Keeping Indoor Plants Around You
The following studies suggest our mental and physical health is improved not only by keeping indoor plants, but also by keeping them in a room.
Mental Health
1. Improves Concentration and Productivity. The presence of plants at work can improve productivity by 15% according to research published by the Journal of Environmental Psychology. Other studies suggest that the mere presence of plants can help improve attention and concentration.
2. Generates Happiness. There are numerous studies demonstrating the positive impact of plants in the workplace, but flower arrangements seem to have the greatest impact. Rutgers University research shows that flowers improve feelings of wellbeing immediately. Research has shown that people respond to flowers with a genuine or excited smile when they receive them.
3. Reduces Stress. Washington State University researchers conducted a study and NCBI researchers published a study that found that plants increased productivity and reduced stress levels. According to Dr. Leonard Perry of the University of Vermont, who quoted related research, visual exposure to plants could reduce stress in as little as five minutes.
4. Inspires Compassion and Improves Relationships. Research suggests people who spend a lot of time with flowers are more likely to enjoy their relationships with others. Exposure to natural environments, which include animals, nature, and wildlife, produces similar results.
5. Improves Energy and Performance. The presence of plants improves concentration and productivity, as well as giving you the feeling of vitality and increased work performance. Texas A&M University researchers found that the presence of plants and flowers at the workplace can lead to a positive effect on innovative thinking, creative performance, and problem solving for women and men.
6. Improves Learning Abilities. Researchers studied 101 Michigan high schools in 2010 and found that exposure to nature has a positive impact on student performance. Several indicators were used to evaluate the school's performance, including standardized test scores, graduation rates, how many students planned to attend college, and the number of crimes committed.
Physical Health
7. Accelerates Healing and Recovery Process. A study conducted by HortTechnology revealed that hospital gardens have natural medical benefits, including helping patients heal and recover faster. The study tested patients recovering from abdominal surgery in hospital rooms. The researchers found that patients exposed to plants and hospital gardens experienced dramatic reductions in postoperative analgesics, greater physiological changes, and more positive feelings.
8. Lowers Heart Rate and Blood Pressure. The same study that found that indoor plants can improve healing and recovery also found that they can lower blood pressure and heart rate.
Although these studies confirm that plants are beneficial to us, we know very little about the types of plants that were used in the research (aside from flowers) and where they were located (aside from outdoor gardens). Here's where feng shui comes in.
The Feng Shui of Indoor House Plants
How does feng shui benefit from plants?
You probably already know that feng shui has a lot to do with the eight cardinal directions, the shapes and forms that influence us, and how Qi affects our well-being. When we practice feng shui, we combine all these factors together and use what we have control over to promote positive energy in our homes so that it will improve our lives.
Feng shui uses the enchanted energy of plants, which is produced by living things to enhance the environment in a house. Plants produce a lot more energy than non-living, un-enchanted objects. These energies are typically employed for the following goals:
Boost the Energy of an Area
It brings life to an otherwise still environment. Plants are living and breathing beings that can generate a feeling of vitality and energy.
Balance the Five Elements
Plants belong to the Wood element, and they are used in balancing elements to give an area a better energy level, for example boosting the energy level of a woody area, or weakening the energy of an area commonly associated with water. Of course, there are other things to take into account when balancing the five elements, and we will discuss those later.
Attract Love
Often, the use of flowers can facilitate love. One way is to place a couple of flowers in the bedroom. Another would be to place flowers in your Peach Blossom Luck area. However, this is not recommended for couples who are already married or in a committed relationship.
Increase Learning Abilities
There is evidence in scientific literature, where plants are used to boost student performance. The 'lucky bamboo' was suggested by feng shui, where four straight bamboo plants are placed in the Wen Chang district. Although not all plants are created equal when you're trying to use them for feng shui, there are some that are better suited.
The Types of Plants Matter
There are specific plants that should be used according to Feng Shui. Here's a list of some of them, with a brief description of their uses.
Shape and Size of Leaves
A round leaf is better than a long, pointy one, and a large leaf is better than a small one. A pointy leaf is not considered good Form from the Form School of Feng Shui, while large round leaves are considered to attract positive energies.
Size of the Indoor Plant
It has been proven that larger plants bring more energy, while smaller plants bring less. The appropriate size depends entirely on the five elements associated with that area. After reading this guide, you will understand why.
Flowers are Their Own Kind
The Wood element, in addition to flowers, is also associated with Feng Shui love. Although flowers represent Wood, they also have a wide range of colors that can enhance your love life on various levels.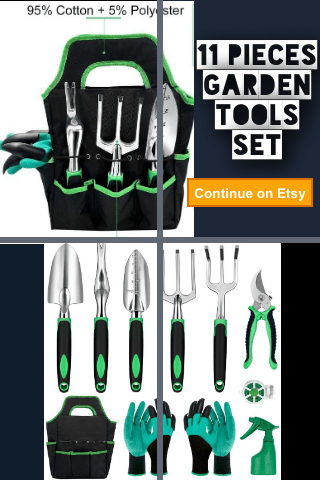 Wood produces Fire. When the flowers bloom in fiery colors, such as red and pink, the energy of the Fire element is greatly enhanced. This may or may not be optimal, which is determined by where the flowers are placed.
Cacti are Their Own Kind
The negative energy of sharp objects attacks our sense of security, puts us on guard, and creates discomfort in our everyday lives. Because most cacti do not have leaves, but needles, there is a drawback to this form of Feng Shui.
Let's go deeper into where you should place plants in your house. At this point, you should have an idea of how plants are used and which types enhance overall feng shui.
Where NOT to Place Indoor House Plants
This section elaborates on some of the feng shui concepts previously discussed. We will use the five elements and the type of room to explain where NOT to place indoor plants.
1. Center of the House. Earth is the element responsible for the center of your home. Because wood weakens Earth, it is not recommended for homes with indoor plants in the center. This is not to say that placing plants there is completely out of the question. If you feel like the area can use some plants, place small ones instead of large ones.
2. Southwest and Northeast Area. The Southwest and Northwest of your home are both associated with the Earth element. Thus, a weakening of the energy in the Southwest region may be detrimental to the marriage between the husband and wife. Children in the Northeast may have difficulty learning because of weakened energy, which may result in poor academic performance.
3. Northwest Area. The Northwest area belongs to the Gold element. Because Gold and Wood have a confrontational relationship, this is not the best place for plants. The strong Wood energy brought by a large plant can interfere with a person's career and health.
4. Bedroom. Plants should not be placed in the bedroom unless there is a compelling reason to do so; many experts agree that this is because of the eight cardinal directions. Many believe it harms the luck and health of the household's breadwinner, while others say that plants bring strong energy of growth, which interferes with the energy needed for a good night's sleep. Additionally, it was hypothesized that the carbon dioxide produced by plants at night could interfere with our sleep.
A few fresh flowers, on the other hand, are said to draw the attention of the opposite sex, which is suitable for singles but not suitable for married people or people in a relationship.
5. Kitchen. Fire energy fills the kitchen, resulting in excessive Fire energy; hence large plants should not be placed in this area. The kitchen stove, oven, and other appliances all create Fire energy. Therefore, excessive Wood energy, such as those produced by large plants, can lead to excessive Fire energy.
6. Restroom. In any restroom, the Kua of a person gives both good and bad advice and allows for plants to be placed both well and unwell. If the restroom is located in an "unlucky" or "inauspicious" location, plants can increase that negative energy. In contrast, plants can amplify the positive energy in restrooms located in "auspicious" or "lucky" areas, which will offset the negative energy brought by the restroom.
Where to Place Indoor House Plants
If there are places that are not appropriate for plants, then there are places that ARE appropriate for plants. Feng shui has a balance. Here are some recommended indoor plant locations, based on the elemental theory and the type of room.
1. East and Southeast Area. Both areas are associated with the element of Wood. Since indoor house plants are living elements of Wood, they can boost the Wood energy of those areas. This is usually done to fill in a blank space in the floor plan or to energize a neglected space.
More East energy can lead to the development of motivation and creativity, which are key characteristics for your career. For Southeast, more Wood energy strengthens relationships with friends and money luck. However, keep an eye on not overemphasizing these regions as it may end up with unexpected effects.
2. South Area. Fire is represented here, and adding plants can help enhance the energy. We have been told that wood feeds on fire, which gives you increased courage and better judgments. These factors can enhance your reputation that is symbolized by this area.
3. Entry Hall and Living Room. Large indoor plants are suitable for the entry hall as well as the living room, as it improves the luck of the entire family. However, large plants are not suitable in the southwest, northeast, and northwest of the house, regardless of whether it's in the entry hall or living room.
4. Dining Room. A houseplant in the dining room can improve the family's money luck. Some experts suggest placing a plant that bears fruit since it represents the harvest of rewards. The size of the plant is totally determined by the size of the dining room.
5. Underneath Beams. Because beams suppress Qi (think of how trapped you feel when you enter a room with low ceilings), they are considered bad feng shui. Because of that, feng shui recommends that you avoid sleeping, working, or relaxing under beams. Plants of a certain size under the beam are said to help a little, since the plants' upward growth counteracts the beam's suppressing Qi.
6. Home Office. Adapted from science, feng shui also suggests placing four straight lucky bamboos in the Wen Chang area (also known as the study area) to improve concentration and learning.
Placements of Indoor Plants Can Get Tricky
The concept of feng shui plants should now be pretty clear to you. Now you know that plants can be used, where they should be placed, and why.
It is possible to become confused, even if you follow the instructions I laid out above. This is due to the fact that feng shui is not that simple, and there are many considerations you must take into account.
Imagine if your living room is located in the Northwest region. Though it is a fantastic area to place large plants, being in the Northwest region negates that fact. The solution then is to place smaller plants.
In addition, the Kua of an individual has five elements for every direction, so the situation immediately becomes more complex. Imagine balancing that!
Conclusion
Plants are an excellent addition to your home, as they improve our mental health and physical function. Feng shui, on the other hand, has used them to attract love, improve learning abilities, and to improve luck, among many other things.
Feng shui plants can be tricky, as you have to consider the five elements, room type, and direction in order to achieve results that you desired. Of course, you have the option of getting professional help so that you will avoid overlooking the very important factors.