What is Greenworks? What are the features of Greenworks lawn mower? How about the price? Are there some tips for using it?
If you are looking for those questions, then you should read this article. Also, maybe you are interested in the electric lawn mower, we recommend you to check out our article: Best Electric Ride on Mower.
---
About: Greenworks Brands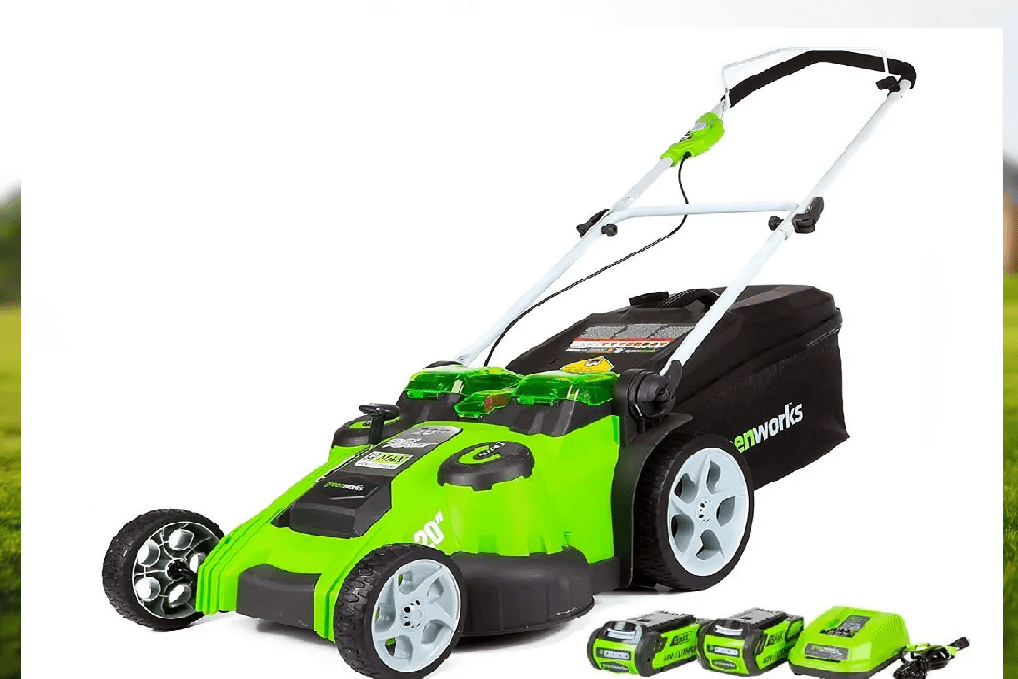 Greenworks is a company that specializes in developing zero-emission garden products. Their lawn mower line is broad, including one of the most diverse ranges of corded and cordless models available.
The corporation has put a significant amount of money into the development of cordless lawn mowers. It has grown to the point that it currently produces more cordless lawn mowers than corded lawn mowers.
---
Features of Greenworks Lawn Mower
What are the features of Greenworks? Let's take a look at it.
Motor
Should you get a brush motor or a brushless motor for your Greenworks lawn mower? Brush motors are commonly used in corded lawn mowers because they are reasonably affordable and reliable. The tool connects to the wall, so there's no need to worry about electricity.
Brush motors, on the other hand, don't use battery power very efficiently on a cordless lawn mower. A brushless motor is an alternative, and it's what we'd propose in most cases. A lawn mower with a brushless motor, on the other hand, is much more expensive.
---
Amp-hours, Battery, and Voltage
Lithium-ion (Li-ion) is the most popular battery type for lawn mowers since it outperforms nickel-cadmium (NiCad) in this application. Li-ion batteries are used in all Greenworks cordless lawn mowers.
Voltage allows you to compare raw power, but ampere-hours (Ah) are just as essential since they tell you how long a battery can keep that level of power. A 4 Ah battery should last at least twice as long as a 2 Ah battery, if not more.
Despite the fact that some lawn mowers demand specified battery sizes, you should purchase the highest battery power if at all possible. The one caveat is that lower Ah batteries recharge significantly more quickly. (However, we still prefer the more powerful 4 Ah battery, which takes roughly an hour to charge.)
---
Time to Complete the Task
Run times are frequently stated "in perfect conditions," which can be overly optimistic. We expect to receive 10% to 15% less than what was quoted. GreenWorks mowers, on the other hand, are still some of the most stunning on the market.
---
Deck Size Reduction
Features of Greenworks number four. The Lawn Mowers have cutting decks that range from 14 to 21 inches in length. For small yards, a 14-inch cutting deck would suffice, and the equipment would be compact and nimble.
A large lawn may be trimmed in fewer passes with a 21-inch cutting deck. If you choose a cordless GreenWorks lawn mower with a 21-inch cutting deck, the batteries will be drained less, but the machine will be heavier.
---
A system with Two Batteries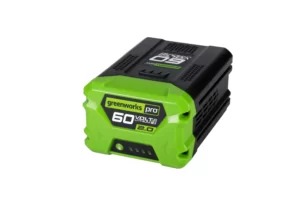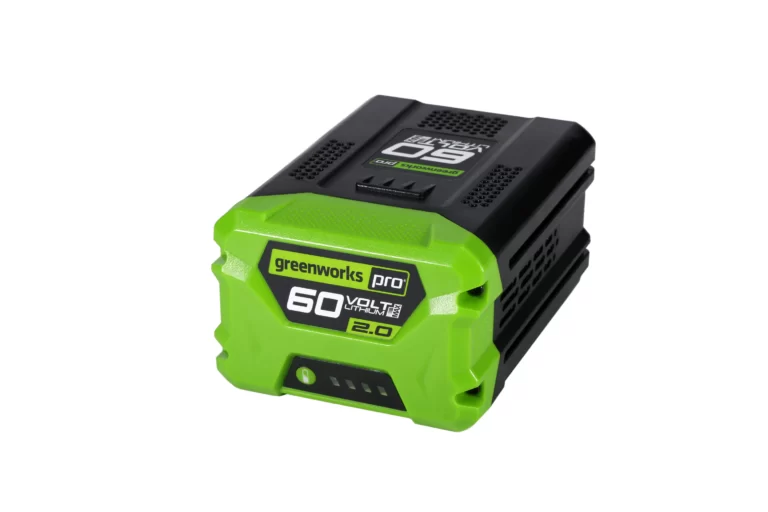 Dual battery systems are available on some Greenworks cordless lawn mowers. The machine's primary battery is a 4 Ah type, but if it runs out, it converts to a 2 Ah backup battery.
However, be aware that some models that appear to be identical simply have storage for a second battery. You'd still have to physically replace the batteries.
---
There are Two Blades
Some Greenworks mowers use two blades instead of one, which is a unique feature. This is said to result in a better cut and finer mulch without sacrificing width.
---
Feature of Self-propulsion
Many mowers are self-propelled, making life easier if you have sloping lawns or are physically challenged. However, because this feature will obviously reduce battery life, it is not available on all cordless versions.
---
Mulching or a Collecting Bag
Mulching and collection bag are available on most Greenworks models (2-in-1). Some even have side ejection (3-in-1).
---
Adjustability in Height
Greenworks lawn mowers have good height adjustability across the board, while some models have more than others. It's a feature you'll want to look into before making your lawn mower purchase.
---
Handles That Fold Down
Some Greenworks lawn mowers include fold-down handles, making it easy to store your lawn mower.
So, what do you think about those features of Greenworks lawn mower?
---
What Price of Greenworks Lawn Mower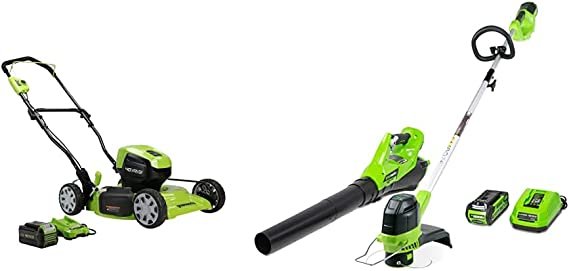 With all the best features of Greenworks lawn mower, this brand is comprehensive, with high-quality machines to meet a wide range of budgets. However, the price difference between corded and cordless Greenworks lawn mowers is significant.
If you're looking for a low-cost Greenworks corded mower, expect to pay between $130 and $150.
The Greenworks cordless lawn mower line is more comprehensive, with a wider range of prices. A 17-inch 40V model, for example, will set you back roughly $300. A high-end 80V model will set you back around $500.
---
Tips Before Buying Lawn Mower
Consider where you'll keep your lawn mower battery. Batteries are depleted by cold temperatures. A lawn mower battery could be permanently damaged by the cold in extreme circumstances. If you usually keep your mower in a shed over the winter, it's a good idea to move the battery to a different (and warmer) position so it doesn't freeze.
Always use a ground-fault circuit interrupter, also known as a GFCI, to power corded garden tools. It will protect you from an electric shock in the event of a short circuit.
Please remember that a battery adds a substantial amount of weight to the overall weight of a lawn mower. If you plan on transferring your mower from one location to another on a regular basis, this could be an important point to consider before buying.
Check the cross-compatibility of batteries before purchasing additional Greenworks cordless instruments (and never assume they're the same). If you have batteries that are compatible with the lawn tools you already own, you might possibly save a lot of money on batteries.
---
Sum Up
That's all about the features of Greenworks. Those tips are important to you if you want to buy a lawn mower from Greenworks. Remember to purchase the product on amazon.com and also don't forget to read all the detailed features of Greenworks for the best result.
You can read further about the benefit of using Greenworks and Greenworks 40V push lawn mower review product in our blog.
---
More Related Articles