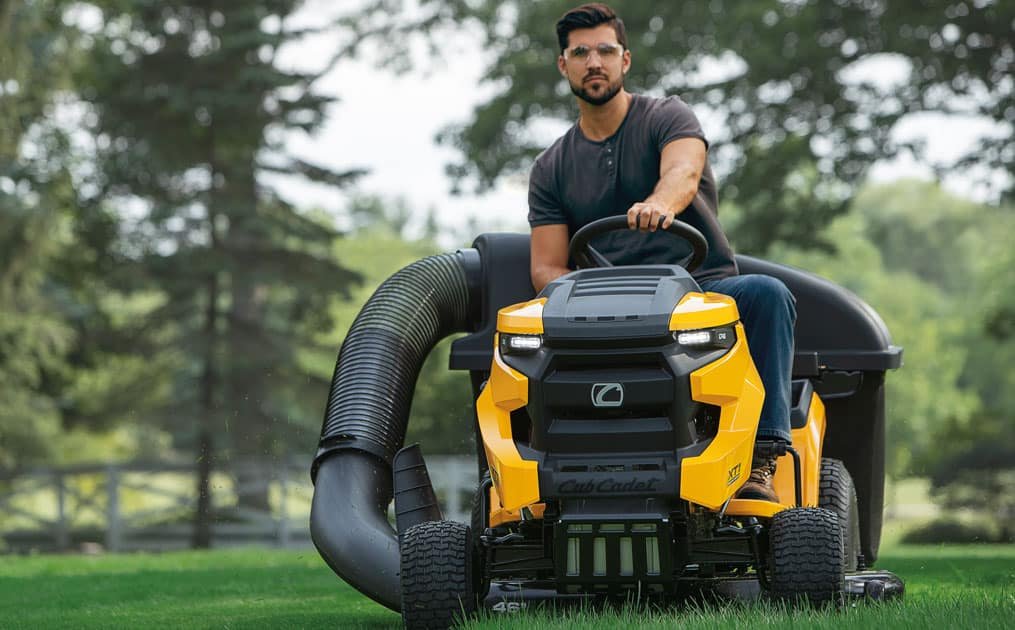 Many property owners dream of having a well-kept lawn that impresses their neighbors,
but this can only be accomplished with the perfect lawn mower. There are various brands to pick from,
whether it's a traditional push mower or a lawn tractor for larger yards—so many,
in fact, that figuring out which one is best for your budget and grass size can be intimidating.
A new lawn mower is an expensive investment. A purchase made without conducting research or obtaining professional guidance may result,
in the purchase of a piece of metal that will serve no use other than to hold a corner in your garage.
When buying a lawnmower, the type of topography, the amount of the land,
the type of grass, and the mower's power are all crucial factors to consider.
In addition, there are a variety of features to take into account when choosing a lawnmower.
The type of cutting system, for example—number of blades, how they operate (spring- or hydraulic-powered), and whether the blade is fixed or movable.
There are also options for engines (gasoline vs electric) and decks (walk-behind vs tractor).
However, we has been compilled 5 best brands that you should consider.
John Deere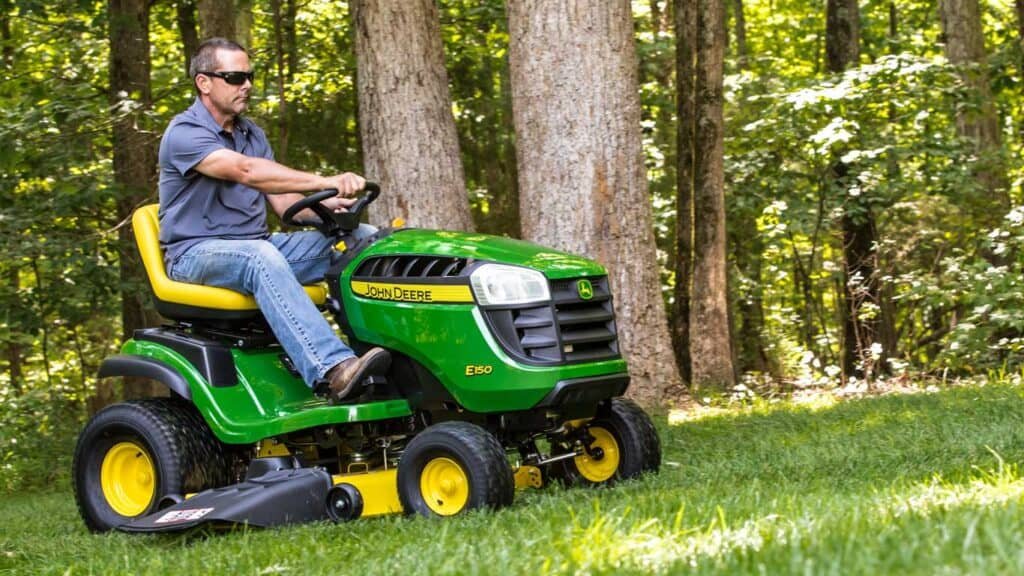 John Deere is a brand that is synonymous with America. The company was founded in 1837 in Grand Detour, Illinois,
by a man with the same name, and has since grown to become a household name in the heavy machinery industry.
In the United States, John Deere mowers are made in significant part in Waterloo, Iowa.
Despite this, John Deere has production facilities across North America, Asia, and Europe.
It made our list because it is well-known for its customer service, which it established during the Great Depression when,
the company famously refused to recover any of its tractors from farmers.
Given this, it's no surprise that John Deere lawn tractors or lawn mower are among the most expensive on the market.
Husqvarna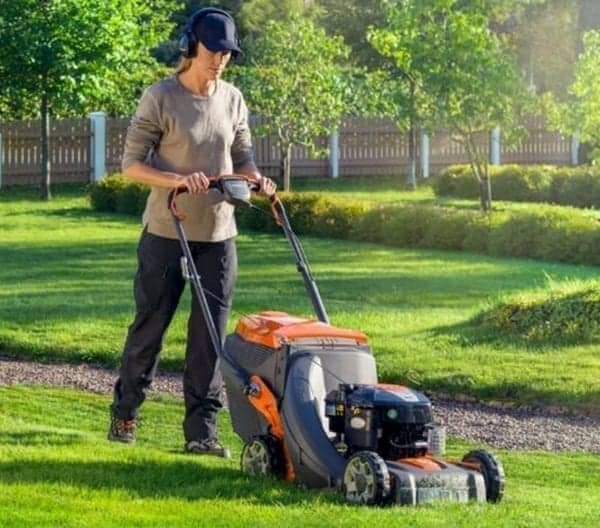 Husqvarna, established in Sweden, is well-known for producing high-end outdoor power equipment,
with chainsaws being its most well-known product. While the firm makes walk-behind mowers and lawn tractors,
it is most known for their riding mowers, which include tractors and zero-turn mowers.
Husqvarna makes some of the most durable and dependable products on the market.
Higher-end amenities such as pedal-operated speed and direction control, ergonomic seating, and pleasant controls are also included.
Durability and cutting-edge features, on the other hand, aren't cheap. Lawn mowers from Husqvarna,
like the rest of the company's outdoor gear, are expensive.
Depending on the size of your property, Husqvarna offers a selection of lawn mowers ranging from walk-behind to riding.
A groundbreaking Clear Cut cutting deck is included in some models, allowing for precision lawn mowing even on uneven terrain.
Cub Cadet
When it comes to riding lawnmowers, few manufacturers can match the quality and innovation associated with the Cub Cadet name.
Cub Cadet lawn mowers have been manufactured in American factories for 60 years, by seasoned American workers.
Cub Cadet mowers are made at one of the company's three state-of-the-art production facilities, which are located in Tennessee, Mississippi, and Ohio, respectively.
The company's global headquarters are located in Valley City, Ohio.
Cub Cadet has grown in popularity over the years, earning a reputation for quality and innovation.
Cub Cadet's inventors pioneered a slew of creative and intriguing riding lawn mowers inventions that have set the bar for others to follow.
Craftsman
Although Sears, the parent firm that gave the Craftsman name such legendary stature in the tool world, is no longer in business, the Craftsman name continues on.
It was bought out by Stanley Black & Decker in 2017, but the name lives on.
While Craftsman tractors lack the power of John Deere and Cub Cadet models, they do have many of the same features, such as hydrostatic transmissions and ergonomic high-back seats.
Craftsman lawn tractors are one of the finest deals among riding lawn mowers, as they are durable, trustworthy, and priced at a fraction of the cost of other brands.
Craftsman makes self-propelled walk-behind and riding lawn mowers,
with the walk-behind mowers making our list due to their 159cc engine with auto choke technology, which uses less battery power.
This is a great feature of a mower because it eliminates the cost of replacing batteries on a regular basis.
In addition, the majority of models may be used to mulch shredded grass, which can help to enhance your garden.
Some of them, on the other hand, have Dust Blocker bags, which keep debris from dispersing uncontrollably. The riding mowers are powered by lithium-ion batteries, which can run for up to an hour.
Toro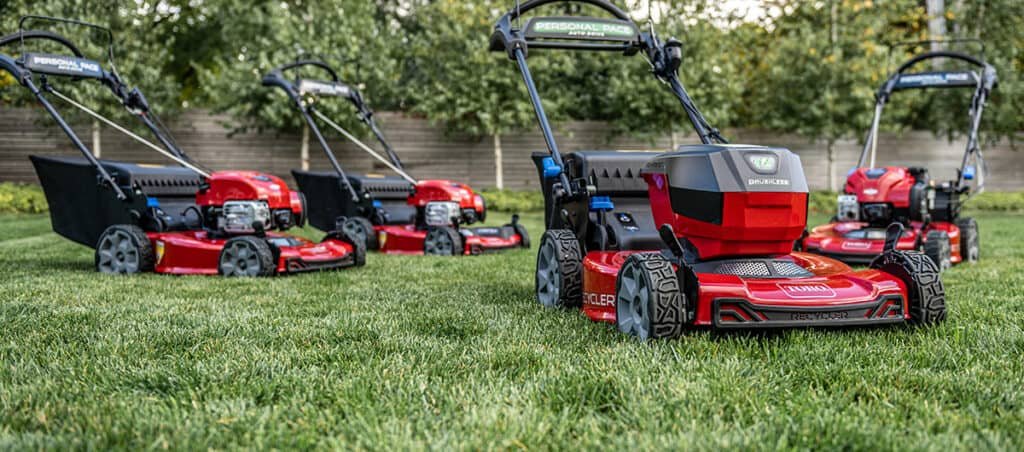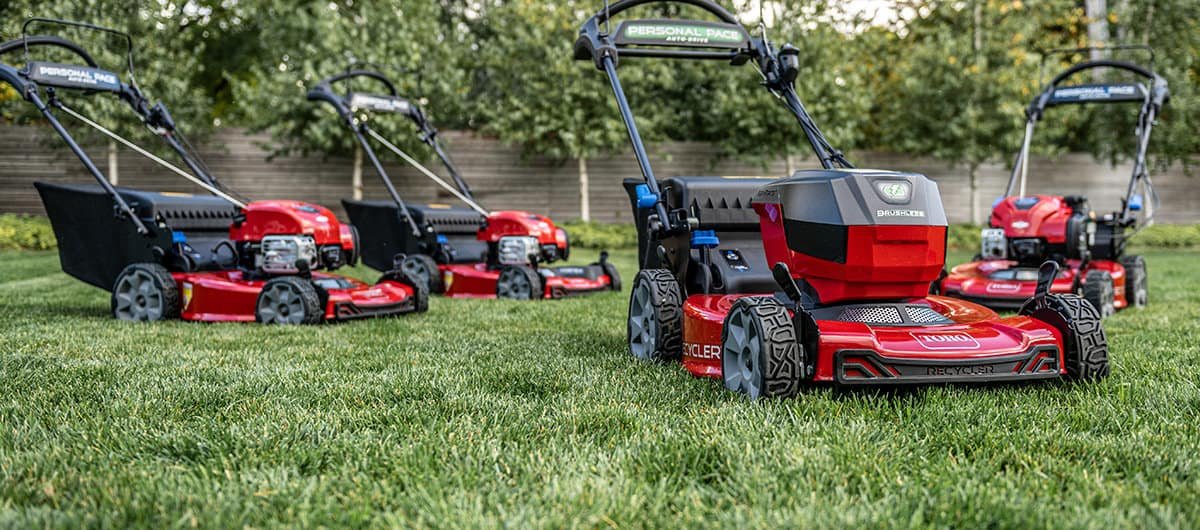 Toro mowers are well-built and dependable in part because the firm has been producing them for so long.
Toro first joined the push-mower industry in 1948 and has been continuously improving and adjusting its line of push mowers since then.
Because of their Briggs & Stratton engines and thick-gauge steel construction, they start effortlessly and simply last longer than other mowers.
Toro mowers are also low-maintenance, as they don't require an oil change for the duration of their service life.
They sell a variety of commercial riding and push mowers. Power Reverse technology is included into the engines, which adapts to your walking speed automatically.
Read More Related Articles