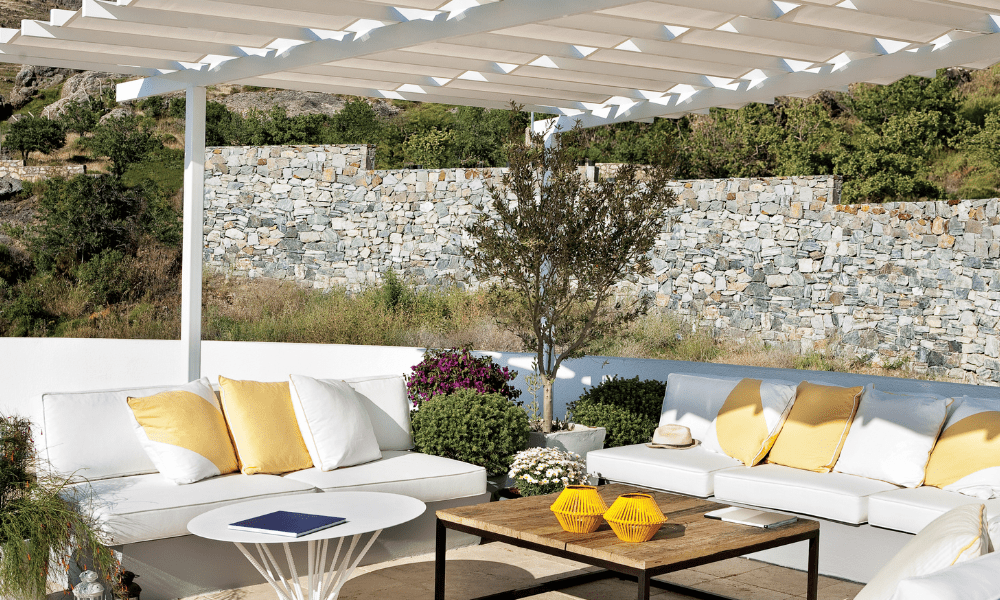 How to Choose the Best Outdoor Furniture Material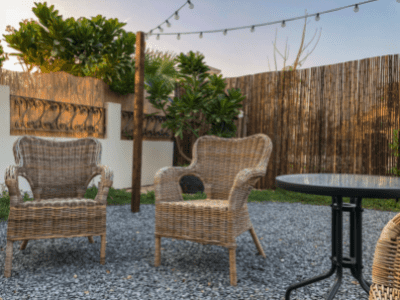 Research and knowledge are required to choose the finest material for outdoor furniture.
You must understand how different materials compare in terms of price,
…durability, and, of course, appearance. Outdoor furniture is produced from a variety of materials,
…each with its own set of advantages and disadvantages.
You'll need to think about a few things before deciding on the ideal patio furniture material..
…for your property.
With the checklist below, you can see which materials check all of the requirements.
---
Materials and Their Types
The following instructions will assist you in selecting patio outdoor furniture.
I'll offer you the essential points as well as a brief overview of each topic.
Additional links for more in-depth information on each of these resources are also provided.
I strongly advise you to learn more about the topics you're interested in.
---
The Best Outdoor Furniture Fabric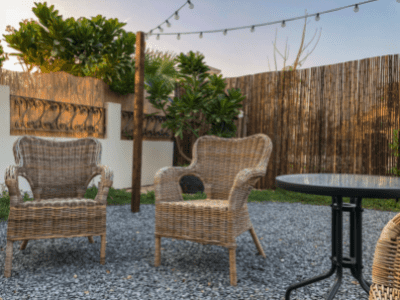 This is a little off topic from my primary topic, but I believe it is important to the process.
Sunbrella Fabrics is something I always, always recommend.
They utilize Tenara® Sewing Threads and are the finest outdoor materials available.
Sunbrella began as a manufacturer of materials for marine vessels..
…and later expanded to include outdoor furniture.
Watch what occurs when a pressure washer is used to clean this 3-year-old dirt-caked couch.
---
Metal Outdoor Furniture Material
If you properly care for metal outdoor furniture, such as a traditional wrought iron table and chair set,
…it will survive for many years.
Metal outdoor furniture, unless made of aluminium, is prone to rust,
…and no one wants to sit on a rusted seat or risk scratches from deteriorating metal.
Metal garden furniture may be washed with warm water and soap
but make sure it's completely dry before storing it!
but be careful not to harm or flake the layers of paint or treatment it's received.
If you see any cracks or gaps, sand the area carefully and then touch up the paintwork.
Wax coats may also be purchased to guarantee that the paint is preserved for a longer period of time.
Metal outdoor furniture should be kept in a shed..
…or garage if you want it to last as long as possible,
…or seek for a breathable cover if it must be left outside.
---
Wooden Outdoor Furniture Care
Depending on the kind of wood used to make your outdoor furniture,
…it will need various types of care. Treated softwoods, such as pine,
…will need to be treated and maintained on a regular basis if they are to survive..
…more than a couple of years, and they may need to be stored in a shed or garage during the winter.
Teakwood, for example, can withstand the rigours of outdoor usage considerably better..
…and will age to a lovely silvery-grey patina.
You'll still need to clean hardwoods before using them,
…and applying teak oil or treatment on a regular basis can help it last longer.
---
Rattan Outdoor Furniture Maintenance
Whether your rattan furniture is made of synthetic…
…or natural (wicker) materials affects how you care for it.
Synthetic rattan may be cleaned in warm soapy water,
…and certain varieties can be kept outdoors all year…
..a cover is recommended if the metal frame below isn't corrosion-resistant,
…but the cushions must be stored.
Wicker will need a significantly more thorough cleaning,
…such as removing debris from between the weave with a soft-bristled brush.
During the rainy and cold months of the year, as well as during a particularly bad English summer,
…it will need to be covered or stowed away.
---
Plastic Outdoor Maintenance
As customers become more conscious of the environmental effect of plastic furniture,
…we're delighted to see less and less of it on the market.
It's worth looking at since there are some sustainable examples and remnants from the pre-green period.
White plastic tables and chairs from the 1990s have mostly failed to stand the test of time,
…but if you do have plastic furniture in your yard, you want it to appear as beautiful as possible.
It will look better if you wash it with warm soapy water,
…and you should put it away in the winter since frost and rain may cause it to split and decay.
---
Polywood Outdoor Furniture Maintenance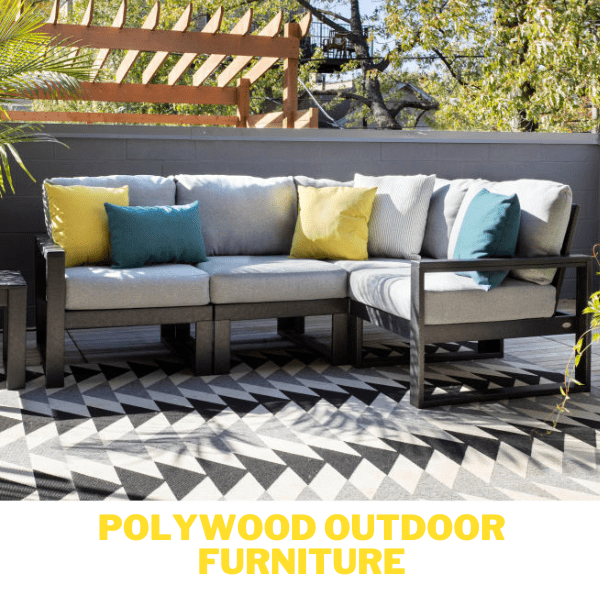 Although we may be prejudiced, POLYWOOD offers a plethora of advantages..
…that make it an excellent option for anyone searching for long-lasting…
…and comfy outdoor furniture. It's completely weather- and UV-resistant,
…so it'll appear as good as new for years to come. In fact,
POLYWOOD garden furniture comes with an astonishing 21-year guarantee,
…which means you won't have to replace it every few years, making it excellent value for money.
You may leave POLYWOOD out in the garden in frost, snow, rain, intense sunlight,
…and wet without having to re-oil or re-paint it.
If it's dusty or has attracted a little dirt, all you have to do is give it a short wash.
---
Sum Up
Whichever material you are choosing,
..make sure you know how to take care of them well.
On each material, you should know that they must be taken care of regularly.
---
Conclusion
Which one do you like the most out of the materials that exists for outdoor furniture?
Do you think taking care of them is a handful of jobs to do?
Let us know what you think by dropping a comment below!
---
More Related Articles
I'm passionate about all things gardening. I love to garden because it makes me feel balanced and grounded. I grew up in a family where my grandma taught me how to garden and enjoy it. For many years I was doing it alone. Now, with the help of my fellow gardeners, I've been able to make my dreams come true as a part-time gardener and gardening author. ?