In this technological age, mowing the lawn can be a set-it-and-forget-it task…
…but which robot lawn mower suits you and your yard?
To save you the time of sifting through the dozens of choices on the market…
…we have researched and ranked the five best robot lawn mowers based on price, size, and performance.
Even though robot lawn mowers aren't as new as they once were…
…they are still pretty new to the power tool scene and can be difficult to shop for.
You'll find high-quality suggestions from All Things Gardener…
…followed by a buyers guide with more information on how to select the best robot lawn mower.
Here are a few words from Rebecca before we move on to the next section…
In my opinion, this is the best robot lawn mower on the market. I've owned (and had) a few others.
If you're deciding between this one and one from another company, choose this one.
I've tried others and keep returning to Landroid.

I have a first-generation Landroid, and I am amazed
with the different improvements they've made to this version.
If you're in the market for a robot lawn mower that works well,
and can mow a lawn of about 0.25 acres, this is a good choice.
Let's get started…
Top 5 Robot Lawn Mowers
Let's go through them one by one…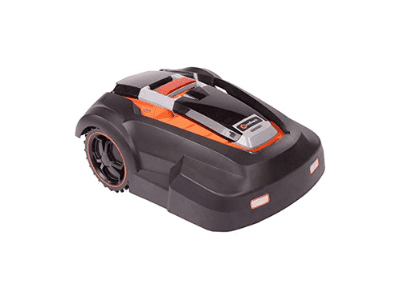 For the average homeowner, the MowRo RM24 from Redback is the best robotic lawn mower…
…because it's affordable without sacrificing quality or functionality.
It can mow an area of up to a quarter acre on one charge of its Samsung 28-volt lithium-ion battery.
We found it to be capable of mowing slopes of up to 30 degrees…
…(which is much steeper than our other top picks).
Every 48 hours, MowRo will cut your grass at a time you choose.
The brushless motor produces just 65 decibels of sound (about the volume of a conversation)…
…so you might even be able to run it at night without disturbing your neighbors.
Especially for families with young children and pets, the MowRo is safe.
You can rest assured that it will not start mowing unexpectedly…
…while children or animals are playing in the yard.
The little one will remain unharmed if he or she manages to get hold of your autonomous lawn mower.
The MowRo's blades are protected by a guard that allows grass to enter while keeping fingers out.
The mower's blades will stop immediately if they come…
…into contact with an object or if someone lifts it off the ground.
Specifications:
Voltage: 28 volts
Mowing area: 0.25 acres
Cutting width: 9.5 inches
Cutting incline: Up to 30 degree slope
Cutting heights: 1-2.5 inches
Noise level: 65 decibels
Pros:
Affordable compared to others
Has powerful battery compared to others
Can mow on steeper slopes than our other top picks
Easy to set up and program
Lots of safety features
Cons:
Not good for large lawns
Brand isn't well-known
Error: Unknown Link Type
You can use the WR150 Landroid L from WORX if your yard is too large for the MowRo RM24.
The mower can handle yards of up to half an acre and slopes up to 20 degrees.
This mower is smarter than many of our other top picks, as it has built-in Wi-Fi control…
…and an app for your phone that lets you check the mower's progress…
…measure your lawn, and edit your custom mowing schedule from anywhere.
With custom scheduling, MowRo has improved on its preprogrammed 48-hour schedule.
With the Landroid, you can cut your grass every day, every other day, or whenever you like.
Landroid provides you with a customized schedule based on the size and other characteristics of your lawn.
The rain sensor in the mower prevents the mower from running in the rain…
…(even though its casing is waterproof) to avoid the sloppier cuts that come from cutting wet grass.
The Landroid cuts more precisely than many of our other top picks…
…so it might be the best choice for yards with lots of landscaping and other obstacles.
Whenever a Landroid encounters an obstacle, it will bump it gently and then turn around.
In addition, its advanced AI technology lets it navigate narrow passages….
…better than other robot mowers.
Due to Landroid's "cut to edge" blade design, it mows closer…
…to borders and requires less edge trimming in the future.
Specifications:
Voltage: 20 volts
Mowing area: 0.5 acres
Cutting width: 9 inches
Cutting incline: Up to 20 degree slope
Cutting heights: 1.5-4 inches
Noise level: 63 decibels
Pros:
Smart AI technology
Easily maneuvers around obstacles and escapes tight spots on its own
Wide range of cutting heights to handle different types of grass and different terrain
Power Share battery compatible with all 20V and 40V tools from WORX
Cons:
Sometimes gets stuck in thick grass
Some users reported difficulties with installing the boundary wire
Prior to it becoming autonomous, the WR150 requires "babysitting" at first.
Keep reading…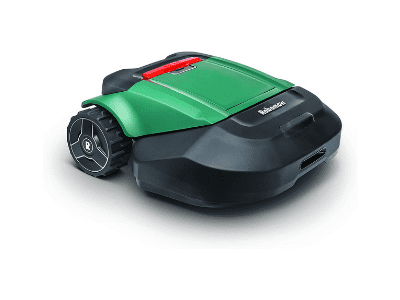 Robomow's RS622 is a good choice for larger yards of up to half an acre…
…with slopes of up to 20 degrees, like the Landroid.
An impressive feature of the RS622 is its 22-inch cutting width…
…which is twice as large as typical robot lawn mowers.
Due to its larger cutting deck, the RS622 will mow your lawn much faster…
…than the other models on this list.
Also noteworthy is its cutting height range of 0.8 to 3.5 inches…
…so it can handle a variety of terrains.
However, the RS622 does connect to Bluetooth and comes with a mobile app…
…that allows you to adjust the mower's settings remotely.
The RS622 can connect to Amazon's Alexa virtual assistant via the app…
…so it can respond to voice commands like other "smart home" devices.
A major disadvantage of the RS622 from Robomow is its noise level.
With full power, it can produce up to 74 decibels of sound.
Despite being significantly quieter than a gas lawn mower…
…it is still much louder than our other top picks.
That being said, the RS622 has an ECO mode setting that saves energy…
…extends battery life, and results in quieter operation.
Specifications:
Voltage: 26 volts
Mowing area: 0.5 acres
Cutting width: 22 inches
Cutting incline: Up to 20 degree slope
Cutting heights: 0.8-3.5 inches
Noise level: 74 decibels
Pros:
Large cutting width for faster mowing
Wide cutting height range
Powerful battery compared to others
Connects to Amazon Alexa
Has an ECO mode that uses less power and extends battery life
Cons:
Loud operation compared to others
Users reported Robomow's customer service is unhelpful if they have issues with the mower
Go on…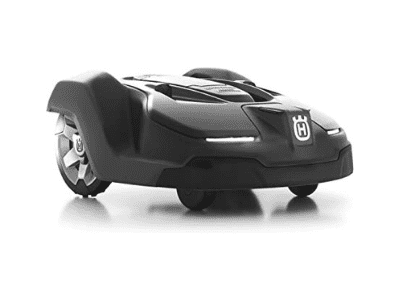 Husqvarna's Automower 450X is the best robot lawn mower for people…
…with big yards who don't mind splurging on a power tool.
With this mower, you can cut more than an acre in one cutting session…
…and you can even cut on slopes of up to 24 degrees.
Nevertheless, this heavy-duty robot mower comes at a premium price.
This machine alone costs more than $3,000 – and that doesn't include the kit…
…for installing the boundary wire (which you have to buy separately).
Husqvarna is a high-quality brand you can trust, and they packed the Automower 450X…
…with features that are worth its high price tag.
The mower's GPS navigation helps it navigate narrow passages, complicated obstacles…
…and uneven terrain on its own.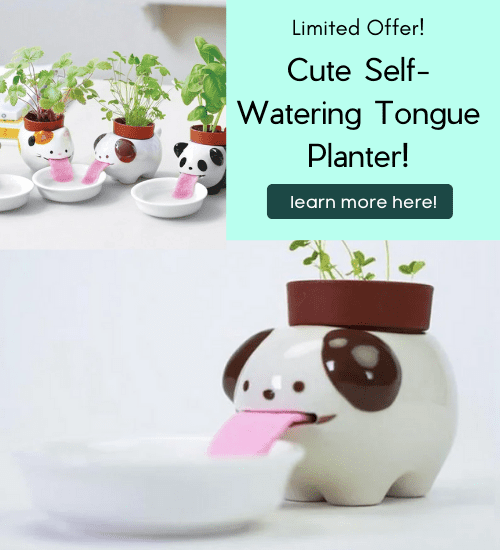 With the Automower Connect app, you can check in on your 450X from anywhere.
With the app, you can track and control the mower from afar.
In addition to its ability to handle large and intricate yards…
…the Husqvarna Automower 450X is also extremely quiet.
It has a maximum noise output of 59 decibels, which is the quietest mower on this list…
…so you can run it at any time without disturbing anyone.
"The fast charge time (60 minutes) and long run time (270 minutes) on this mower makes it a great choice for large landscapes. "

Mark Wolfe – Writer
Specifications:
Voltage: 18 volts
Mowing area: 1.25 acres
Cutting width: 9.4 inches
Cutting incline: Up to 24 degree slope
Cutting heights: 0.8-2.4 inches
Noise level: 59 decibels
Pros:
Works for large lawns of more than an acre
Top-notch GPS-assisted navigation
Quiet operation
Cons:
Expensive
Have to purchase installation kit separately
Weak battery compared to others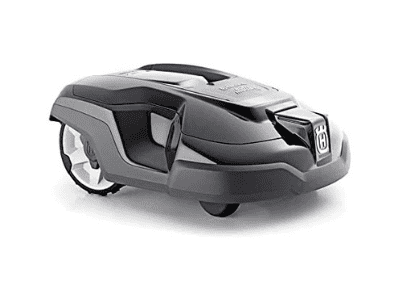 Husqvarna AUTOMOWER 310, Robotic Lawn Mower
Smart home meets smart lawn - manage your lawn with the touch of a button and maintain a yard your neighbors will envy; the Connect@Home app allows you to set and adjust your Automowers cutting schedule with ease (Bluetooth connectivity works up to 100 ft)
Do you want a Husqvarna brand product without paying a high price?
At a price of around $1,000, the Automower 310 model may be right for you.
This model is suitable for small lawns up to a quarter acre, and it can climb slopes up to 22 degrees.
While the 310 isn't as powerful as the 450X, you can still rely…
…on Husqvarna's superior engineering and decades of experience building high-quality lawn mowers.
The Automower 310 cannot be controlled from anywhere, unlike the 450X.
However, the docking station is Bluetooth enabled, and you can change settings…
…from within 100 feet of the docking station with the accompanying Connect@Home app.
Despite not having built-in GPS, the 310 also lacks security features and navigation capabilities.
Although it isn't as fancy as our top pick from Husqvarna…
…the Automower 310 is a good mower for small yards. It will give you a clean cut…
…and even return fine grass clippings to your yard to enrich the soil.
In addition, like its cousin the 450X, this mower runs quietly enough…
…(maximum 60 decibels) to run at your convenience.
Specifications:
Voltage: 18 volts
Mowing area: 0.25 acres
Cutting width: 8.7 inches
Cutting incline: Up to 22 degree slope
Cutting heights: 0.8-2.4 inches
Noise level: 60 decibels
Pros:
Inexpensive compared to others
Quiet operation
Reliable Husqvarna name
Cons:
Not good for large lawns
Weak battery compared to others
Perhaps you are wondering…
Factors to Consider While Shopping Robot Lawn Mowers
Robot lawn mowers haven't been around too long, so nobody can blame you…
…if you're not familiar with them enough to know exactly what you want.
Even though we can't tell you definitively what's best for your lawn…
…we can explain what some of the specs you'll see on the product page of a robot mower mean.
We used the following factors to choose our top picks…
…and you should consider them when comparing various models:
Voltage
First, you should know how much battery power a robot mower has.
Battery voltage affects mower power output. The higher the voltage, the more powerful the mower.
The mower will be able to handle thicker and longer grass if it has more power.
Therefore, a mower with a 28-volt battery (like our top pick) would be better suited…
…to mowing overgrown lawns than one with an 18-volt battery.
Mowing Area
This might be the most important number for you to pay attention…
…to when you're talking about robotic mowers. A robot mower's mowing area is its maximum yard size.
You will only be able to mow part of your lawn if you choose a robot mower…
…with a mowing area of a quarter of an acre.
In contrast, if your yard is only a quarter acre and you buy a mower designed for an acre or more…
…you're probably spending a lot more money than you need to.
Smaller mowing areas generally result in lower prices.
Cutting Width
With any lawn mower, the cutting width (the size of the cutting deck)…
…tells you how much ground the machine can cover in a single pass.
Wider cutting widths mean getting the job done faster.
Due to the fact that you will not have to do any work yourself…
…speed isn't as important with a robot mower as it is with other ones.
Cutting Incline
Robotic lawn mowers have a maximum cutting incline…
…which is how steep a slope they can climb.
We measured slope in degrees, but you'll find that some product pages list percentages instead…
…(which you can easily convert to degrees with an online calculator if needed).
Make sure you know the slope of any incline in your yard…
…so you can choose a robot lawn mower that can climb it.
Cutting Heights
There are multiple cutting height settings on most lawn mowers…
…whether robotic or not, so you can choose how tall you want your grass to be.
You adjust the cutting height by raising or lowering the cutting deck…
…usually with a lever or dial on the mower.
Mowers with a wide range of cutting heights can handle a wider variety…
…of terrain and types of grass than others.
Noise Level
If you live in a neighborhood with close neighbors…
…you should consider how much noise your lawn mower makes.
All robot lawn mowers run on batteries, so they are much quieter than gas mowers.
Gas lawn mowers usually produce about 90 decibels of sound…
…while robot mowers range from around 60 decibels to 75 decibels.
However, even louder models (such as the Robomow RS622 from our list) are quieter…
…than the level at which OSHA recommends hearing protection (85 dB).
Although all robot lawn mowers are fairly quiet, you'll want to choose one of the quietest models…
…if you plan to schedule your automatic mowing at night (unless you want to disturb yourself).
Price
You probably already know that robot lawn mowers are much more expensive…
…than push lawn mowers or self-propelled lawn mowers.
It's only fair that you have to pay a hefty price to never have to mow the lawn again.
Robotic lawn mowers usually cost over $1,000, and some are even more than $5,000.
The higher-end mowers typically cost more because they have a larger mowing area and/or more high-tech features.
Sum Up!
The lawn is one of the latest human tasks to be automated.
With robotic lawn mowers, the grass can be mowed at just the right height on its own.
This gadget allows you to schedule when the lawn will be mowed and how much lawn will be cut each time.
A robotic lawn mower is cheaper to operate than a gasoline-powered mower…
…makes almost no noise, and emits no greenhouse gases.
Even better? It works automatically without you having to exert yourself.
You don't need to spend your summer Saturdays mowing the lawn with a robot lawn mower.
It is also possible to hire a professional lawn care service instead of a robot to maintain your lawn.
Conclusion
We have some of the best robotic lawn mowers on the market…
…if you decide this is the right choice for you.
Based on what you know about your lawn and the information from our buyers guide…
…you should be able to choose a robot lawn mower that will let you set it…

…and forget it when it comes to mowing your lawn.