What's The Best Time Of Day To Water Plants?
There always seems to be a lot of confusion among gardeners if I ask them when to water their plants. Myths abound about when and how to water plants. In this article, I dispel common myths about when and how to water plants.
When watering plants, it is best to do it in the morning before the sun gets hot. Ensure the foliage has dried by nighttime, reducing the risk for plant diseases, so your plants can absorb water without excessive loss due to evaporation.
Why Should You Water Your Plants In The Morning?
The goal of every gardener is to have their plants thrive and look their best, and yet it can sometimes be difficult to know how to keep your plants looking their best. Nevertheless, when we think about it, the most sensible strategy is to water in the morning.
Watering plants in the morning has many benefits. Here are a few of them:
The early morning watering keeps excess evaporation to a minimum, which helps to prevent water waste.
It takes plenty of time for the leaves to dry on the plant before sunset, so fungal and bacterial diseases are prevented.
Water is absorbed by plants at full capacity during the daytime, so more is absorbed by the roots instead of being lost to the soil.
Whenever you water your plants, the water will begin to be absorbed by the soil, which will enable a large amount of it to be removed quickly from the roots. The morning is the best time to water your plants, since their growth and metabolism will be increasing and they will have an increased demand for water.
The sun will also be relatively cool in the morning, which in turn will make surface water less likely to evaporate, ensuring that your plants receive enough water.
The heat of the day will cause the excess water on the leaves and stems of your plants to evaporate as the day progresses. This is important, as it means that after the day ends, your plants won't have excess water on the leaves and stems. Mold and bacterial diseases thrive in moist environments, so plant leaves that remain wet overnight are prone to acquire nasty diseases that will fast decimate your beautiful plants.
Is It OK To Water Plants In The Evening?
I have said that it's important to water early in the morning, but you should never forget the reason you water in the first place. The plants in your garden need lots of water, and while morning watering is generally best, if your plants are thirsty you should water them at any time, rather than waiting for the ideal moment.
If you are watering during the evening or at night, however, you will need to exercise a bit more caution. Ideally, you should take care to water just around the roots and avoid getting water on the leaves, where it will pool inside the foliage.
If your plants are really thirsty, and the soil is dry, you should water them rather than letting them dry out more. Watering onto dry soil will lead to fewer problems. In situations where nighttime watering is combined with overwatering, the risks are much greater as the plant is already at risk, and watering at night only makes the situation worse.
You should be extra careful when watering houseplants at night. The main reason for this is ventilation, which causes the rate of evaporation to be higher outside, due to the movement of air. Indoor ventilation can be poor, which means the humidity levels near your houseplants can be very high, and with the decreasing temperatures at night, evaporation can cease entirely.
Consider improving the ventilation for your houseplants, which would help you reduce the risk of problems in the evening in terms of wet foliage. If you can't open a window, you can put a fan on nearby, which would make the environment more pleasant in the evening.
Best Time To Water Plants In Hot Weather
The ideal method for watering your plants is the same in warm and cool weather, however contrary to common belief, hot weather requires more watering than cooler weather.
In hot weather, there's a belief that water droplets act like magnifying glasses and scorch your plants. Fortunately, this myth is false. If your plants can tolerate hot weather when the foliage is dry, they won't suffer when the leaves are wet.
When it's hot, watering isn't recommended due to the high rate of evaporation. Humidity is often low during hot weather, and evaporation is a common occurrence. In this case, your plants will use less water than you provide for them, thus evaporating more than they use in the first place.
In the face of so many water shortages worldwide, it's inefficient to water your plants in the heat of the day, which eats up a large amount of water.
Best Time To Water Indoor Plants
Indoor plants require much more attention when watering than outdoor plants. Without rainfall, your plants are totally dependent upon you for water and wellbeing. Additionally, with lower ventilation, indoor plants are even more sensitive to overwatering and watering at inappropriate times of day.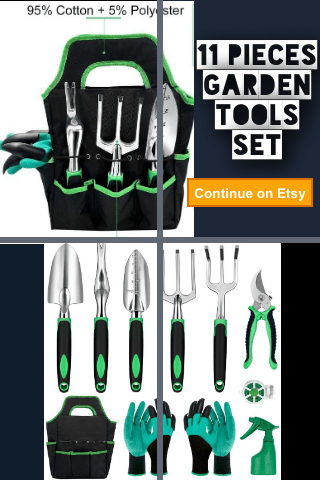 It is best to water houseplants in the morning, in the same way outdoor plants need water. There is no schedule for watering houseplants because every environment and plant is different.
It is therefore important to watch the response of your plant to your care. Be aware of any signs your plant needs water, and monitor the condition of the potting medium and foliage.
My houseplants will often need water when the weight of the pot reaches a certain point. If you repeatedly lift the pot to check its weight, you'll soon be able to tell fairly easily when the roots are dry.
Also, make sure that the soil is moist by putting your finger in it. This will allow you to learn how much moisture plants require in their pots and water it appropriately.
How Often Should You Water Plants?
Plants should be allowed to dry out naturally before they are watered deeply. Most people cannot resist overwatering their plants.
When plants are repeatedly watered, they cannot develop deep roots.
Generally, people have two extremes when it comes to how often they should water their plants. First, there are people who are well-intentioned, such as myself, who fail to realize too much water can be damaging to their plants.
We all have neglected or omitted to water our plants at some point. It is nevertheless very easy to forget or get out of the habit when it comes to houseplants. Buying a beautiful house plant at a store, putting it in a prominent place, and then totally overlooking it is so simple.
When I visit my friends or families, this often happens to me, and I have a nasty habit of watering their houseplants while I am there. I hope people will take this in good spirit!
I have to inspect the indoor plants at my work regularly to determine if they are being neglected or abandoned. I regularly go on unofficial plant rescue missions.
Do I Need To Water Drought Tolerant Plants?
A plant that is adapted to live in hot, arid climates can probably survive with less water, but it needs water during times of extreme humidity. They're also likely to have underdeveloped roots when they're first planted, so you'll need to provide extra care to make sure they grow big and strong.
Should You Water The Leaves Of A Plant?
Watering leaves can eliminate dust, but rain will do this for your outdoor plants, so you don't need to water them. Some plants can absorb water through their leaves, but the vast majority gets absorbed through their roots.
It is ok to water the foliage of most types of plants during the day, as this won't harm them. However, after dark, gardeners should avoid watering the foliage, as this will create fungal or bacterial diseases.
What Causes Plants To Wilt?
If you check for signs that your plants need watering, you may see that they begin to wilt, but this simply means that the leaves aren't getting enough water, not that the soil is deprived of water.
Plants are susceptible to wilting because of root rot that results from overwatering. Because the roots cannot absorb the excess water, they wilt.
There are many other causes of leaf wilting, such as diseases and pests that affect water absorption, which may not necessarily indicate that plants need more water.
The soil, leaves, stems, and flowers of your plants can give you a clue if they need water, and wilting can indicate this as well, but multiple factors will be necessary to check. Be proactive by treating pests and diseases.