Many people tell me they would love to grow more plants in their homes and offices, but they don't have a green thumb or even a yellow thumb. Regardless of whether you're a beginner, you can make things easier on yourself if you choose plants proven to be easier to care for than others.
Choose plants resistant to bugs as well! By doing this, your gardening experience will be much more enjoyable as you won't have to battle mites, scale, ants, flies, snails, or the dreaded fungus gnats.
Try these 12 houseplants that bugs don't like, because they are easy to grow and will survive even the worst brown thumb plant killer. Give them a try!
NOTE: The leaves of most plants on this list are naturally toxic, which is one of the reasons bugs avoid them. Since most of these plants are also toxic to animals and even children, if you are a pet owner or have little ones who like to chew on plants, watch out for those which are safe for your pets and children.
The Plants
Sansevieria
Sansevierias, commonly called mother-in-law's tongues or snake plants, are actually the toughest houseplants around. If you can kill one, you're a plant assassin. Their leathery leaves are in pretty cream, yellow, and green variegated patterns. They grow straight upright and can reach several feet tall.
Plants of this genus prefer a shady place, though they will grow in nearly any kind of light. Don't overwater them. Overwatering is about the only way to kill one. Once every 10 days is sufficient, and during the winter you can water the plant once a month. Put one in a gorgeous tall pot as a showpiece or group several.
Bugs do not like the hard leaves and so avoid them. Do not let your pet or kids chew the leaves because they are poisonous.
Aglaonema
Bugs tend to leave the Chinese evergreen alone because it's super disease-resistant. There are green variegated leaves and flowers that resemble a calla lily. It can withstand almost any lighting condition. The flowers are followed by green berries that turn red-orange.
The more silver that is in the leaves, the more light your plant needs. Shaded varieties may be fine. However, never place the plant directly in the sun. You'll only have a need for natural light about six to eight hours a day if it is in a ceiling floodlight six to eight hours a day.
Water it every seven days and keep the soil a little moist, but you can let it dry out occasionally. This plant likes to be warm and it appreciates humidity. The only thing that can hurt this plant is a draft. Your Chinese evergreen may be suffering from a nasty draft since its leaves started turning yellow. Try moving the plant to a new location.
Pets are poisoned by Chinese evergreen, so it is best to keep it far away from them or in households without pets.
Bromeliads
It is estimated that there are over 2,000 varieties of bromeliad. Pineapples are bromeliads, too, but we recommend you not bring one into your home. Choose a decorative bromeliad instead. A bromeliad has thick, fleshy leaves winding up from a center bowl that forms a small natural vase. Insects rarely bother bromeliads due to their toughness.
Plant diseases pose little problem for this plant. It's foliage comes in a variety of shades. It will survive without direct sunlight, and it's even fine in artificial light, however, the more indirect light it gets, the more colorful its leaves will be. When in low light and the potting mix is just barely moist, don't keep the center of the plant filled with water. Water by pouring water into the center of the plant pot whenever the potting mixture looks dry. There are many simpler ways to water a plant. This plant is known to survive weeks without water without being watered in the winter.
Another reason we love bromeliads is that they're one of the only plants on the list that aren't poisonous.
Aspidistra Elatior
There is a reason why this plant is called the "Cast Iron" plant – it is tough as expected. This plant thrives under nearly any circumstance: heat, cold, arid or humid conditions, low light or partial shade. It is a pest resistant champion.
It thrives in cool filtered sun, and should be kept evenly moist in its soil. Water thoroughly when needed, and then leave it alone. 93 species of this plant have been reported. Most have shiny dark leaves up to 24 inches long. It's easy to propagate from cuttings. Cut a leaf and place it into potting soil, in which you'll eventually have a new plant.
Additionally, the Cast Iron facility is non-toxic.
Cissus
A cissus is also called grape ivy or kangaroo vine. It's also safe for pets and children. It will tolerate cooler temperatures and drafty spots. Nearly any place except the direct sun can be used. It grows aggressively, so make sure nothing can be left in its way. It is a small green plant with small green leaves, that will grow fine in a decorated pot.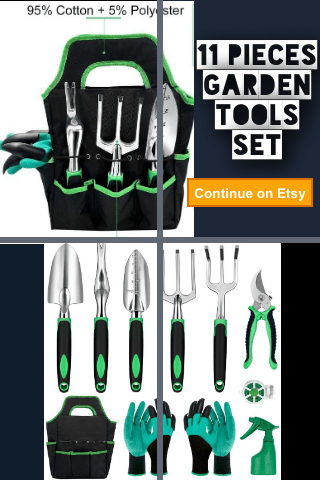 The bright colors of Coleus leaves bring the rainbow into your home.
Coleus Blumei
These plants have wild colored leaves in virtually every color of the rainbow. They bloom in bright sunlight and require moist soil, so they are perfect for people who can't keep themselves away from the watering can. Coleus plants are not harmful to people, but this one can make pets sick quickly, so beware. It's one of those tough plants with leathery leaves, and insects shouldn't have to work so hard for a meal.
Dracaena
They're big and tough plants with long, spear shaped, leathery leaves that come in many colors, including green and yellow, as well as stripes, burgundies, and white. Anything short of outright neglect will easily allow it to survive indoors, even under less than ideal conditions.
Many dracaenas thrive with enough filtered light. Some live just fine with fluorescent light. Choose a hybrid that is compatible with your growing location. Soil moisture should be adequate but not soggy. Because they are humidity-loving plants, they are perfect for a kitchen or bathroom. Their leathery leaves repel insects, but poisonous to pets.
Citronella Plant
An African geranium variety, bred by a Dutch botanist through crossbreeding with the Citronella grass, this plant is in the geranium family. This plant's leaves smell like citronella, which is usually used to repel mosquitoes. You rub the leaf on your skin and it will help keep mosquitoes away naturally.
You can grow it indoors. It gets about a foot tall and tolerates either full sun or part shade. Citronella plant leaves have a strong citrus aroma, so they naturally repel mosquitoes. Consider growing this in pots on your porch or patio.
Culinary Herbs
Almost all pests are terrified of the strong scents and flavors in most herbs. Basil, chives, chamomile, and mint are among the strongest repellents. Mint is one of the few herbs that can be grown in rectangular boxes in your local garden center.
Growing mint on its own is best since mint is very aggressive and will attempt to push out its neighbors. Cooking herbs generally require good sunlight and drainage. The taste of fresh herbs is incomparable when used for cooking or tea in a sunny window.
They are completely safe for your animals, even though you don't want them to eat them all.
Catnip
Readers who are cat lovers should take note of catnip. It contains a chemical compound known as "nepetalactone," which is said to drive cats crazy. It turns out this stuff is also a natural cockroach deterrent! Plants like this one grow in the same type of bright solar conditions, and get to be around six inches tall. Plant it in a pot and cut it back as needed to keep it small.
Pests can usually be kept away with small amounts sprinkled in corners and baseboards, or simmered with water in small amounts and then sprayed. However, you must remember that while the cockroaches will not be attracted by the roach spray, the cats will not want to play!
The plant is nontoxic to humans and other pets.
Crassula Arborescens
This plant is known as the jade plant. It comes in many colors and varieties. All have smooth, fleshy succulent leaves that are toxic and nasty tasting for insects because of their sap. Jade plants grow rapidly, some times too quickly as they will outgrow a container in a matter of minutes. The good news is that you can cut them back pretty aggressively and grow new ones from cuttings.
It is an easy plant to grow, and though it likes the sun, it can also grow in medium light. It is best grown in a window. It can withstand nearly any temperature. Pet owners should re-pot their jade plants often to keep them healthy. This plant is one they should stay away from because of its toxicity to cats and dogs.
Venus Flytrap
You wouldn't want to encounter too many insects around a plant that eats insects. The Venus Flytrap (Dionaea muscipula) is indigenous to the Carolinas and the East Coast. The leaves of the plant make a trapping structure triggered by tiny hairs on the surface. When a bug touches one of the hairs on the leaves, the leaf trap closes. You'll be startled to see it snap closed after about 20 seconds if there's another contact. The plant then digests the insect.
Venus flytrap developed this adaptation to compensate for a lack of nitrogen in the soil in its native moist soil. Almost six inch tall, these plants can be grown easily inside. They repel flies, gnats, and parasites well. They like sun and moist soil.
Closing
This is the perfect time to indulge in some indoor gardening thanks to all the rain and cool weather we've had recently (and snow for our readers elsewhere). Try a few of the plants on our list. You must remember that they can all clean your indoor air. Being successful with just a few houseplants can inspire you to try a few more, and having something green and growing near you during the winter is great for your wellbeing.