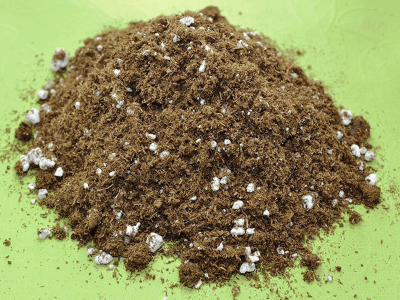 The start of a new growing season is near…
… and you are thinking about all the materials you will need…
… to give your plants the best start possible.
There is no ingredient more important than the soil you are using…
… to ensure that the plants grow well…
… as it supplies them with crucial nutrients.
As a matter of fact, good soil does not grow on trees…
When it comes to selecting an appropriate growing medium…
… it takes a lot of time, effort, and money.
You could haul bags of compost or purchase an expensive starter soil mix…
Whatever mix you use for soil or wherever you get it from…
… you'll think twice about tossing it away.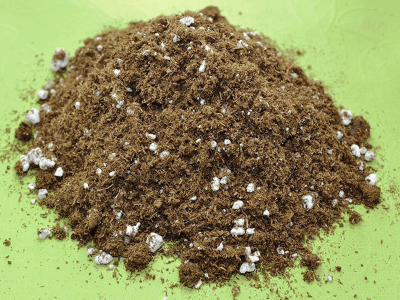 Hear it first from Paul!
I've noticed that my plants haven't been growing well…
The first thought that came in mind was the fact that the plant's soil…
… has never been changed before.
I changed the soil so that the plant can have renewed nutrients…
Now the problem is, what should I do with the old soil?
If I just poured it out on my garden lawn, it would've been for no use either…
… since there's nothing more to absorb from the soil.
So I surfed through the net, and typed "what to do with old potting soil?"…
… and out of my expectations…
… turns out that old potting soil can be reused!
How surprising, right?
Could you use your soil more than once a year?
Here, we'll discuss how, why, and when reusing potting soil is a good idea…
… and whether your plants actually benefit from it.
What Is A Good Soil Composition?
It is common for a high quality seed-starting mix…
… or sterile growing medium to contain three main ingredients.
These ingredients are Nitrogen, Phosphorus, and Potassium…
A Light Material Like Peat Moss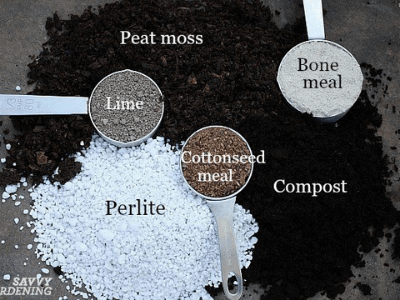 In contrast to your yard dirt, which can consist primarily of clay or sand…
… the soil in your garden is lighter if you do this.
Coir is sometimes substituted for peat moss by some brands…
Coco coir is a fibrous material extracted…
… from between the inner and outer shell of a coconut.
It is becoming more popular as a potting soil ingredient…
… because it retains water better than peat moss and re-saturates more easily.
Furthermore…
It is organic and sterile, making it a top choice…
… for environmentally conscious gardeners and growers.
Nevertheless, it has its own disadvantages…
… before eschewing peat moss altogether.
This compound is more expensive, it is prone to compacting…
… and it retains more water than peat moss.
Soil Nutrients
Most often, nutrients will come in the form of perlite…
… or vermiculite in a store-bought potting mix.
These granules are found mixed into seed starter mixes in white, puffy form…
Essentially, they are minerals that have been heated…
… and have puffed up like popcorn.
Vermiculture is a good organic alternative to worm castings…
Castings from earthworms are called worm castings..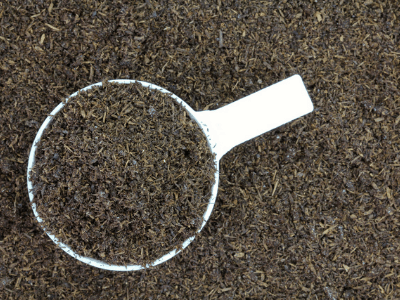 By excreting beneficial bacteria and minerals…
… the earthworm excretes a product that is immediately available…
… to the roots of the plants after moving the organic matter through their system.
Castings from worms are used for a number of purposes…
… including controlling the pH levels of the soil, adding nutrients…
… cleaning the soil of heavy metals and chemicals, and retaining moisture.
It's possible to buy them or you can make your own…
… using a variety of resources available online.
Compost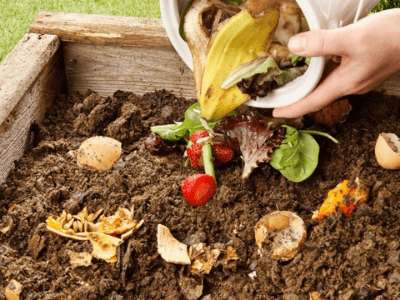 Many gardeners make their own compost by mixing together…
… two parts carbon-rich materials like dry leaves or eggshells…
… with one part nitrogen-rich material like grass clippings or food scraps.
You can produce nutrient-rich products at home…
… by using the right combination of organic materials, moisture, air, and time…
In the event you don't have the time, space, or materials to compost…
… you can purchase bagged compost.
It contains ingredients that will enrich any soil mix…
… with tons of nutrients, helping it grow healthier plants.
You should always consider including the three essential ingredients…
… in your potting soil whether you make your own or purchase one.
Since a fabric pot does not have a drainage issue…
… you can use soil that is a bit denser…
… than those used in plastic, clay or metal pots.
However…
What Are The Risks Of Reusing Potting Soil?
You put together your perfect soil mix once…
… and it yields excellent results for a season…
… so what's the reason not to use it again next year?
Since you first mixed up your soil…
… several things could have changed in it…
… which will make it a less suitable environment for future plants.
Over the course of a season, soil captivates organic matter…
… such as roots and leaves, depletes nutrients…
… and becomes home to insects, nematodes, and pathogens such as bacteria.
Weeds also thrive and grow, as well as their seeds…
If soil is not treated properly before reuse…
… all of these things can cause problems in the second growing season…
… and even proper care may not be enough to restore soil to its original state.
Reusing Soil With Roots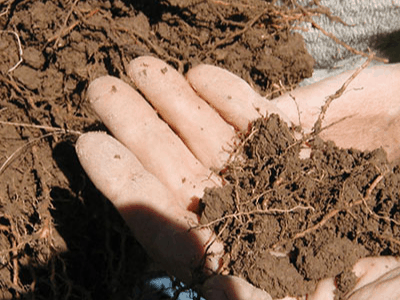 If your plants were healthy the previous season, chances are they will have…
… a large root system when you remove them from their container.
When you plant these roots in the soil they will usually cling…
… to the material in the container and leave behind a stringy mess.
It's not just the roots that get left behind…
… when plants are grown outdoors.
Other dried up organic matter you may find includes…
… leaves, grass, nuts, shells, and feathers…
… that have fallen or blown in from trees.
While organic matter such as leaves can be beneficial…
… in composting or when placed on top of potting soil to reduce evaporation…
… they are not useful in potting soil when they are simply taking up space.
Depleted Nutrients
Growing plants in soil is possible because the soil offers…
… a great environment for roots to absorb water as well as nutrients.
The problem arises when you are restricted to planting in a pot…
… since the soil in that pot will quickly lose its nutrients.
In open spaces like gardens, plants have the option…
… to send their roots further out in search of additional minerals…
… as soon as those nutrients are used up.
In place of those nutrients lost…
… the grower must replace them with additional nutrients.
It is also important to understand that different plants…
… require different amounts of each mineral present in the soil.
Some plants, such as tomatoes, require a lot of phosphorus (P)…
… whereas others, such as flowers, need a lot of potassium (K).
Therefore, if tomatoes are planted in the soil the first season…
… they will deplete the soil's phosphorus.
Planting tomatoes in that same soil the following year…
… will result in lackluster plants that cannot produce…
… due to a lack of soil nutrients.
So when we get asked "Can I use dead plant potting soil?", we tell them yes…
The answer depends on how long the plant has been dead…
… how long the soil was in use beforehand, and what you are growing…
To improve your garden, you could add some nutrients…
… and change the type of plants you are growing.
Weeds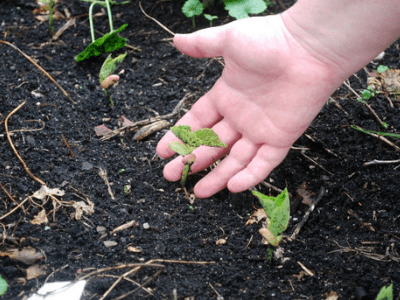 In addition to weeds, weed seeds may also pose a problem…
… for container plants that are raised outdoors.
Wind can blow seeds into the soil, animals can drop seeds into it…
… or seeds can be already in the ground…
… and await the right conditions to germinate.
Small enough to be hard to see, they can even be impossible to see at times…
It is possible for seeds to be buried deeply in the soil…
You mix the soil before planting the next season's crops…
The seeds will rise to the surface and germinate there…
They can not only annoy you by requiring extra weeding time…
… but also rob your plants of nutrients…
… and physically hinder their root systems from spreading.
Insects
Despite the fact that some beneficial insects may not pose a threat…
… the majority of insects that overwinter in your soil are harmful to your plants.
Plant roots and plants are fed on by shrubs…
… after they burrow into the soil, overwinter, and then emerge in the spring.
Plant-parasitic nematodes, a microscopic round worm, live in soil…
… and can cause plant damage and death…
… when they burrow into roots and burrow into the soil.
During the spring, some insects will lay their eggs in the potting soil…
… and hatch when temperatures warm up…
… to feed on the growth of the new plants in the container.
Pathogens
One of the worst issues is what you can't see…
… such as plant pathogens, such as bacteria, viruses, and soil fungi.
Despite being easily contracted, they can also be…
… very difficult to eliminate if they are given the right conditions.
If there is any chance that there are soil-borne pathogens or insects in the soil, the best thing to do is start with fresh soil.

Amy Enfield, Ph.D., Associate Product Manager for The Scotts Miracle-Gro Company
The symptoms of plant pathogens differ greatly…
… as there are so many types of them.
A plant pathogen may present symptoms similar…
… to those of nutrient deficiencies, so they can be difficult to identify.
It is particularly easy for tomato plants to contract viruses and bacteria…
It is so easy for them to become infected with bacteria and viruses…
… that many growers get rid of the soil they grew their tomatoes in entirely.
This is why it is considered a hard and fast rule…
… that you should never replant tomatoes in the same soil…
… they were planted in the year prior, regardless of whether…
… you are using a container or are growing in a backyard garden.
If that's the case…
How To Get Your Potting Soil Ready For The Second Season?
Despite the potential complexities with reusing potting soil…
… there are nonetheless techniques that you can leverage…
… if you have a bit of patience and commitment.
In the long run, it can be very worthwhile in order to reduce the costs…
… associated with purchasing new potting soil or materials every year.
You need to be especially careful if your garden is large…
What is the proper way to prepare soil so that it can grow healthy sturdy plants for a second or third growing season?
When your container garden is done for the season…
… you should empty your pots as soon as possible.
You are sifting through the soil and removing any stowaway insects…
… weeds, or debris, just as you would in a backyard garden.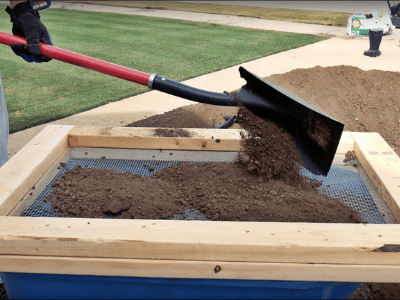 The opportunity to clean and dry your pots thoroughly…
… also allows you to ensure that they do not have any residual bacteria…
… fungus, or virus from the previous season.
Make sure you use a plant-friendly cleaner…
… that is both clean and disinfectant.
However, water alone won't sterilize the pots…
It may remove dirt and insects eggs, but it doesn't sterilize the pots…
For storing the potting soil from the previous season over the winter…
… you can use a large tub, or several tubs.
Store the soil from your tomato plants separately…
… so you will know which soil should not be used…
… for tomatoes the following season…
What is the best way to store potting soil over winter?
It is critical to sift through the soil before storing it…
… and check for insect eggs, larvae, and grubs.
Your new plants may not be infested with insects…
… the following season if you do this.
Sunbathing can also be used to ensure that any weed seeds…
… insect eggs or larvae, or pathogens are destroyed.
It can be done by keeping the soil in darkness plastic bags…
… or tubs until it has reached a very warm temperature.
Composting also acts to eradicate pests and seeds from the soil…
… so that they won't cause problems in the coming season.
No matter what measures you take to sterilize pots, burn seeds…
… and sift out roots and insects, there is still a possibility that…
… one or more of these problems may persist in the following crop.
While you can take some steps to reduce the risks…
… there is always the possibility of carrying over a problem…
… from last season to this season if you reuse potting soil.  
How To Sterilize Potting Soil?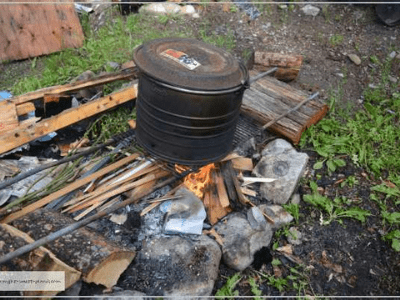 Pasteurization is one proven method for destroying pathogens, insects, and seeds…
Commercial growers can mainly use this technique…
… but it greatly reduces risk of organisms being carried over when reusing soil.
The process involves bringing the soil temperature to…
… 180 degrees Fahrenheit and maintaining it for 30 minutes.
Most organisms die when a soil temperature…
… of 212 degrees fahrenheit is reached, and it is regarded as sterile.
Growing soil at these temperatures for 30 minutes…
… in ovens is an option for home growers…
… but this can create an earthy odor.
Whenever possible, it is best to avoid reusing soil…
… that has a plant pathogen that can be passed onto other plants…
… if pasteurization is not an option.
Preparing soil before you plant the following season…
… is equally important as cleaning it the previous season.
As you prepare the soil for planting, you will need to add…
… enough nutrients to bring the nutrient content up…
… so your plants have a good start to the season.
To prepare your potting soil for planting, what should you add?
Plan on adding at least one-third new potting soil mix to your soil…
… that you have made yourself or purchased, along with one-fourth new compost.
The medium in fabric pots is heavier than soil put in plastic pots…
… as water retention is not so critical.
The soil can also be fluffed up with fillers like perlite or coir…
… if you feel that it is too heavy.
After you have added plenty of nutrients and made sure…
… there are no leftover organisms or organic matter, such as leaves and roots…
… you are ready to plant your new crop.
It is also a good idea to add a layer of compost and dried leaves…
… on top of the soil to help stop weed seeds from germinating.
By adding a layer to the seeds…
… sunlight will be blocked and germination will be prevented.
Still Not Sure…?
Having second thoughts about reusing soil?
Are you still unsure if this will benefit your plants?
In addition to reusing and recycling potting soil…
… there are plenty of other options.
You can use it to fill raised beds that have settled soil…
… or make established gardens and flower beds.
It can be used to fill in holes or gullies in your yard…
… that collect rain water or to grade the ground away…
… from the foundation of your home.
It can be added to your compost pile or bin at the end…
In the composting process, heat destroys living organisms…
… while decomposition returns nutrients to soil to be used in upcoming seasons.
It can be quite beneficial to reduce the expense and hassle…
… of buying new soil each season by reusing potting soil.
Your soil can be used for many seasons if you take the necessary precautions…
… to ensure that it is clean, sterile, and has the proper amount of nutrients added back in.
Spring Pots maintain their shape for easy filling and can be folded for simple winter storage.
To sum it up…
Reusing potting soil is a risky thing to try…
It may come with the risks of nutrition deficiency, pathogens, or weeds…
That doesn't mean you can't reuse them though…
In order for successful reusing, you should keep in mind several things…
… such as the importance of cleaning and sifting the soil before usage…
… and following a process of pasteurization to make sure of the cleanliness of the soil.
If you want to reuse old potting soil with another method…
… you could try mixing them with compost or just as additional fill up on garden lawn holes.
Anyhow, you've been helping yourself by reducing the cost of gardening…
Conclusion
So, yes – you can reuse old potting soil in a number of ways…
But, if you still have any doubts or questions to ask more on the topic…
You can certainly comment down below, or contact us…
Check out more posts on our website like this one here!
Have an awesome gardening journey!
Related Articles!