Try to experiment with new things. Most likely, you have extra orchid mix. But you wondered whether you can use the orchid mix with other plants. The following article reviews the characteristics of orchid potting mixes and how the properties affect one's other plants growth.
But, you still need a definitive answer for whether or not you can use the orchid potting mix on your other plants. Actually, it is designed so that water for plants can be drained quickly. In addition, it has a more open structure between its particles for orchid roots to grow and aerate. Such properties are not suitable for other plants. However, there are exceptions.
What is Orchid Bark?
In fact, orchid bark is bark that is used to cover orchids rather than bark that is harvested from orchids. It comes from several types of coniferous trees – but by far fir bark is the most common. There are varying names for it and sometimes it is referred to as simply "terrarium bark" or "reptile bark". It is mainly available in pellets, chips, shavings, and dust, but it is also used in various horticultural applications including mulches and dusts.
Orchid potting mix properties and its components
In the orchid potting industry, there are various orchid potting mixes manufactured by various companies. But what are common to all of these mixes is the water drainage properties. And the air pockets inside the mix.
A mixture of special materials such as fir bark, coconut husks, cottonseed, and peat moss is used by mix producers in order to produce these properties.
A special growing medium is needed because orchids have different roots from most other plants. They require a special growing medium.
As orchids do not need soil to absorb moisture from their roots, they do not need soil to absorb moisture from the air.
A plant needs a moist, airy environment in order for its roots to remain alive. That is what orchid potting mix provides.
How it affects other plants growth
These plants have the same moisture and nutrition absorption mechanism as air plants, i.e., they have the roots to absorb moisture and nutrients.
Scientists call epiphytic plants all plants that use their roots in such a way. In addition to that, there are plants like bromeliads that are semi-epiphytes. Such plants do well when planted in orchid potting mix.
Nevertheless, the other house plants, which represent the majority of them, all have normal root systems.
That means that their roots require a medium (soil) to be able to get nutrients and soak up water.
Moreover, their roots are tiny, and their roots cannot endure the spaces between orchid potting mix particles.
Other factors that make orchid potting mix inhospitable to other plants include its ability to drain water very rapidly.
As a consequence, the orchids will not receive enough water. Similarly, its nutrients are derived from the air, as mentioned earlier.
Conversely, other plants do not have such privileges. The orchid potting mix will not hold nutrients because it will be constantly washed away, because of its strong drainage properties.
Can I use Orchid Bark For other Plants?
There have been individuals who have specifically inquired regarding the use of orchid bark on their plants.
I then asked why they want to use it and they said they wanted to alter their potting soil's structure to make it better at draining.
While using bark will add some space through the soil, it will also accumulate extra moisture due to the fact that it is wood.
It will cause root rot if you use too much moisture. Instead, add perlite to make your garden drain better.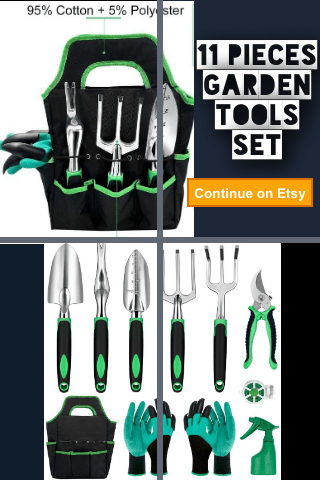 For most houseplants, use a 10%-20% potting mix. Or simply add stones at the bottom of the pot (under the soil at the base). This will enhance the drainage of the potting mix.
The Right Soil For Non-Orchid Plants and Epiphytes
Plants can be potted with three types of premixed potting mix – orchid, cactus, and succulent potting mix, and general potting mix.
A general purpose potting mix can be used for almost all potted plants, whereas orchids and succulents require a different soil mix.
In the previous section we talked about the needs of potted plants. They need a growing medium with the following characteristics:
There should be nutrients in it, and it should have the ability to hold them.
The roots receive sufficient air circulation around the roots.
A good balance of moisture and drainage is essential.
The roots need a medium that is light enough and thin enough to not suffocate and become compacted.
In order to meet the above requirements, all purpose potting mix producers use certain materials in certain proportions.
Materials like:
Peat Moss or coco coir
Among the potting mix ( base materials) the Peat moss constitutes the highest proportion. Peat moss is light and can retain enough moisture.
Furthermore, its properties allow air to move freely within the mix. Meanwhile, peat moss is an excellent base potting material. However, this material is not an easily renewable resource.
The natural way to form it takes much longer. Therefore, I prefer using coco coir. It gives similar results. It is also renewable and durable.
Compost
The mix in pre-mixed all purpose potting material also contains compost. It nourishes the plant.
Perlite
Also included in the mix is a small amount of perlite, which is used to enhance drainage and airflow.
Manure or worm casting
Manure or worm castings will also be added to the mix in small amounts to enhance and provide nutrients.
As you can see now, plants other than orchids will not be able to survive in orchid potting mix.
The orchid potting mix is inadequate in nutrients and lacks drainage properties. It is also excessively water absorbing.
Therefore the plant's tiny roots will be loose because the particles between them are incredibly thin.
Conclusion
Experimenting is a noble pursuit. Working with the potting soil components can be a lot of fun. You just need to be aware of the specific needs of your plants. And the elements of the potting soil. Then you can use the right elements at the right proportion in alignment with your plant requirements.