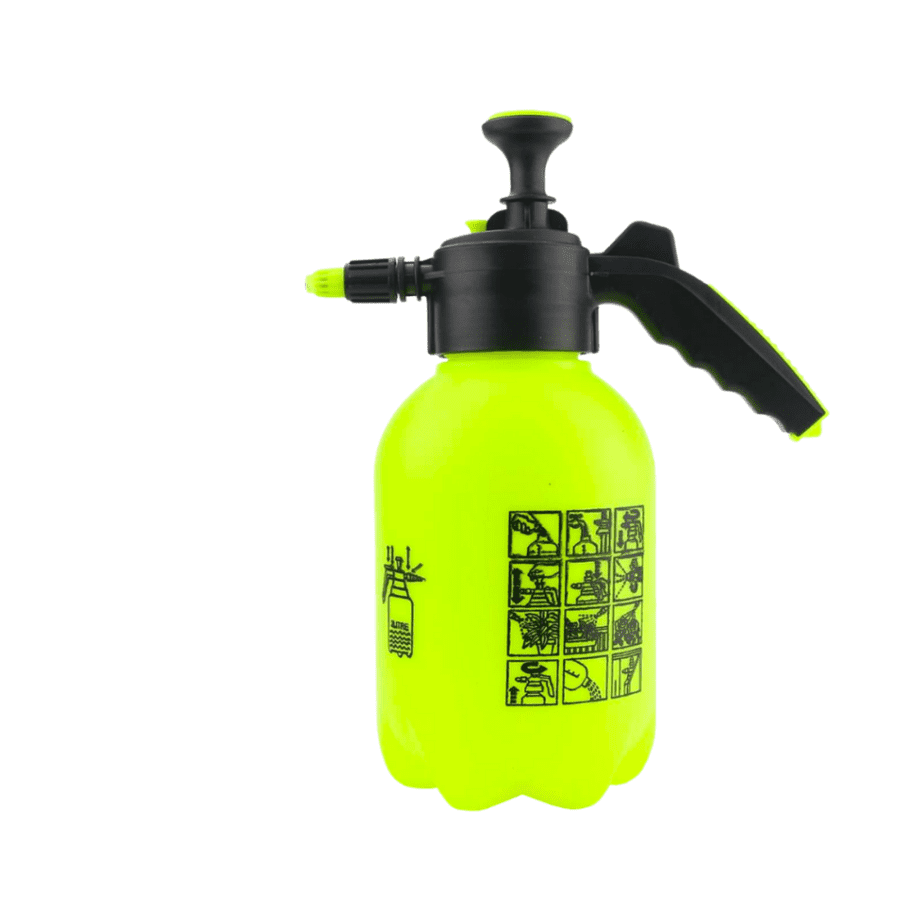 The health benefits of rice water are well known.
For hundreds of years, it has been utilized as a cure in Asian countries.
It's high in nutrients and can be used for a variety of purposes, including gardening and self-care.
What are the advantages of rice water for succulents, the year's hottest plant?
Hear it from Callum!
I've been living in Japan for quite some time.
It was difficult for me to adjust to rice as my primary source of carbohydrates at first.
But now I'm finding it easier to adjust.
Furthermore, I've discovered that rice water is frequently used.
I'm not sure how useful rice water is in daily life…
… yet my pals advised me to use it to water my houseplants.
Of course, I was taken aback at first because I had no idea how it would affect my plants…
…but as long as I follow these guidelines, my houseplants are fine.
So, how is it beneficial?
Rice water is high in antioxidants, vital vitamins, amino acids, minerals, and other nutrients…
Succulent plants and other houseplants benefit from these nutrients.
Rice washing water…is milky white, showing eroded protein and vitamin B1 which is abundant in rice. Admittedly, it will be rich of these contents. Vitamin B1 is a group of B vitamins, which have a role in plant metabolism in terms of converting carbohydrates into energy to move activity in plants. In addition, rice washing water has an effect on increasing the number of leaves and plant height. One of the contents of rice washing water is phosphorus which
is a macronutrient that is needed by plants.

Amalia Noviyanty and Chitra Anggriani Salingkat in The Effect of Application of Rice Dishwater and Manure as Organic Fertilizer to the Growth of Mustard (Brassica Juncea L.)
Rice water is good for watering plants since it provides enough nutrients…
…minerals and NPK fertilizer for plants to use while also boosting…
…a bacterial population that is in good shape.
This encourages healthy plant growth.
It can also defend against harmful pests when fermented…
…and can be put to a multitude of uses.
Check this out!
Amazing Facts Of Rice Water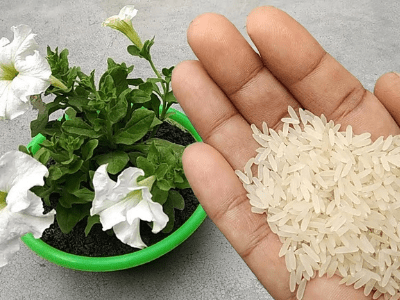 Succulents and other plants can be fertilized with rice water.
The starch and low nitrogen levels in the soil encourage the growth of beneficial microorganisms.
The vitamins and minerals aid in the enrichment of the soil.
It should never be substituted for store-bought products…
…nutrient-dense liquid fertilizers! A good fertilizer should be used…
…at least once a year, just prior to the start of the growing season.
Fertilizers are designed to be as effective as possible, so make the most of them…
…as soon as your plants start to grow.
Once or twice a month, add it to your fertilizer as a supplement…
…for the remainder of the year.
What Makes Rice Water So Special?
Rice is the end product of rice farming. It is frequently treated…
…as garbage and emptied into the kitchen sink, despite the fact that…
…that it has a wide range of applications.
It should never happen since when you soak or boil the rice…
… the starch is quickly released, resulting in starchy water.
It's frequently used for the following things:
Because it nourishes the body, it aids in the maintenance of good hair and skin.
Furthermore, they have been employed as natural fertilizers to aid in the growth of garden plants.
Acts as a natural insecticide and protects plants from pest manifestations.
There's this question..
---
Does Rice Water Go Bad?
Because it is a natural product made by cooking rice in water, it would spoil after a few days…
The rate of deterioration will be determined by the local climate, although they will deteriorate…
… after three to four days at room temperature, or up to a week in the fridge.
You're almost there!
Things To Keep In Mind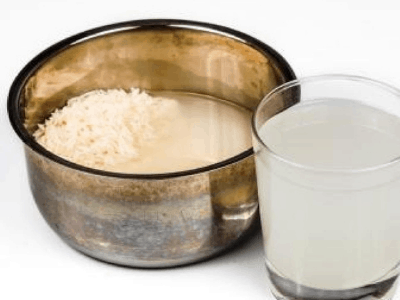 If you're watering green plants with rice and water, don't add salt to the mix!
They will not benefit from the extra salt, and it may actually harm them.
Rice water that has been boiled should be allowed to cool…
…to room temperature before being used to water plants…
When making the rice, avoid using artificially scented rice and instead…
…choose plain rice with a natural flavour.
---
What to Prepare Before Pouring The Rice Water To Your Plants?
There are several things you should prepare:
Rice
Rice of any kind will work for your plants!
Unscented rice, on the other hand, is the greatest because it is natural.
Before you cook the rice, we're going to dilute the water.
As a result, you'll require a…
Bowl
The bowl you require does not have to be stylish.
A simple plastic bowl will suffice!
It's great if the dish is as light as possible!
You'll need two bowls: one for the rice and another for the rice water that has been separated!
Rice Filter
If you want to consume all of the rice filter, you should bring a rice filter with you.
This is the most efficient approach rather than scooping them one at a time.
---
Bottle Sprayer or Watering Can
You can give the water to your pet after you've separated it.
…plants using a watering bucket or a bottle sprayer!
---
How To Make Rice Water Fertilizer For Houseplants?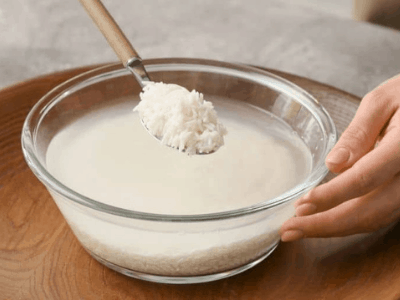 It's easy to create by soaking the rice in water for a few minutes.
Half to one cup of rice should be poured into the cup (uncooked, of course).
In a mixing basin, combine the rice and three cups of water.
To get the rice water, you'll need several combinations.
Wait for all of the rice to settle to the bottom of the pot.
Slowly strain it through a rice filter into a separate basin..
Finally, you may easily disperse them by placing them in a bottle sprayer or on your watering can.
You don't need to be concerned about the amount of rice water you'll use…
…become a living organism. Because they're all-natural, they won't hurt your plants!
---
How to Water Succulents Using Sprayers
The spray bottle can be used as long as it has been fully cleaned.
Rice water should be thin enough to squirt from a spray bottle…
…then halfway fill the spray container with rice water.
Both the top and bottom of the leaves should be sprayed or spritzed with the plant.
Rice water should also be sprayed on the topsoil.
Allowing the plant to absorb moisture and nutrients is essential.
…misting is best done early in the morning or late at night.
This also helps to keep the fluids from drying up too soon in the sun.
---
Ways To Keep Rice Water Stays Longer
Since rice water is a natural ingredients,
…it may go bad in several days.
However, you can prevent it by using a locked up seal box,
…and put it in the refrigerator.
It will stay up to a week!
Other than it is budget-friendly, we found this product will not leak anything from inside or outside, which is great to prevent the rice water to go bad
Finally
To Sum It Up
Rice water can be utilized to hydrate your plants…
…because it contains properties that improve soil health.
Because you currently consume rice on a daily basis…
…it doesn't require any additional effort.
As a result, you can dilute it several times with water…
…before applying it to your succulents.
Conclusion
Please do post any additional questions or concerns in the comments section below.
You can also reach out to us directly using the contact form.
See more of our articles like this one here!
I'm hoping you're now able to properly care for your plants and…
…and make them big! Have a wonderful day gardening!
Thank you for your interest in reading this article. Bye!
Related Articles!