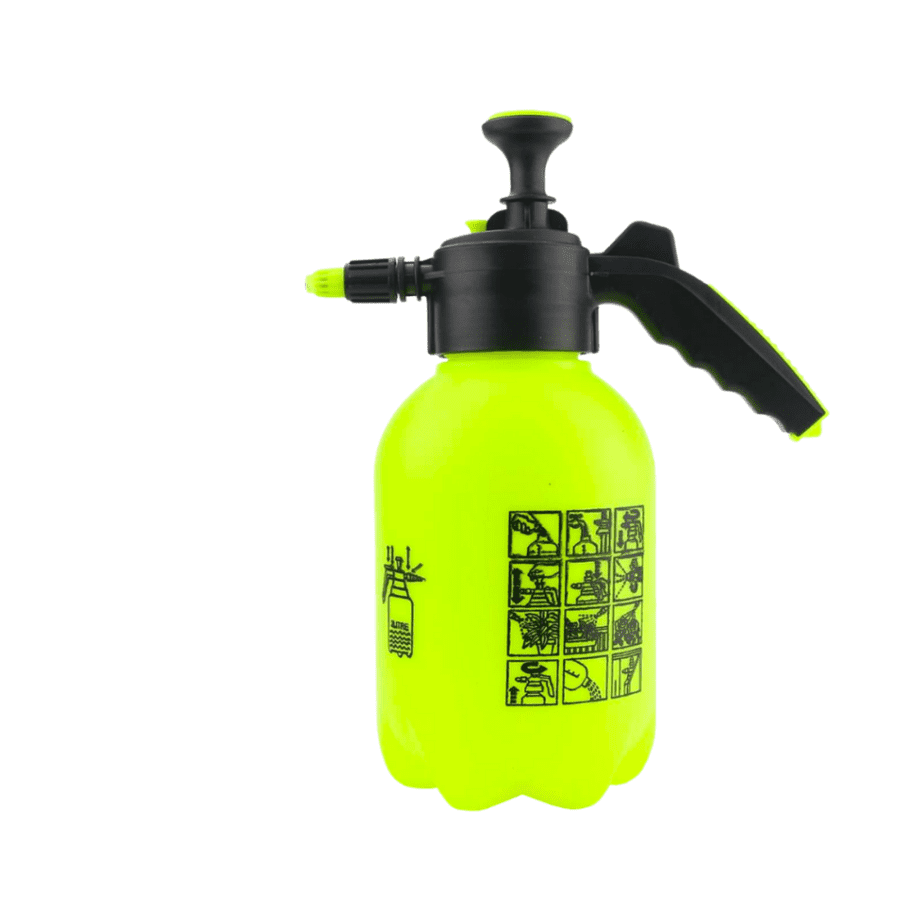 The health benefits of rice water are well known…
… and it has been used as a remedy in Asian countries for hundreds of years.
It is incredibly nutritious and can be used for many things, including gardening and self-care…
What are the benefits of rice water for succulents – the trendy plant of the year?
Hear it from Callum!
I have lived in Japan for quite some time now…
At first, it was hard for me to adapt with eating rice as the main source of carb…
But now, it's been easier for me to adapt…
Moreover, I have also found that rice water are usually used too…
I'm not sure how beneficial rice water is for everyday life…
… but my friends told me to water my houseplants with it.
Of course it strikes me at first, since I didn't know how it will affect my plants…
… but I just follow these recommendations and my houseplants are doing fine.
So, how is it beneficial?
Rice water contains a variety of essential vitamins, amino acids, minerals, and antioxidants…
… which provide nutrition for succulent plants and other houseplants.
Rice washing water…is milky white, showing eroded protein and vitamin B1 which is abundant in rice. Admittedly, it will be rich of these contents. Vitamin B1 is a group of B vitamins, which have a role in plant metabolism in terms of converting carbohydrates into energy to move activity in plants. In addition, rice washing water has an effect on increasing the number of leaves and plant height. One of the contents of rice washing water is phosphorus which
is a macronutrient that is needed by plants.

Amalia Noviyanty and Chitra Anggriani Salingkat in The Effect of Application of Rice Dishwater and Manure as Organic Fertilizer to the Growth of Mustard (Brassica Juncea L.)
You can promote the growth of your succulents by watering them with it…
This will make the soil fertile and promote better growth…
What Makes Rice Water So special?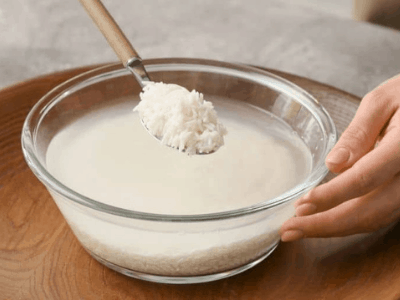 Rice is the end product of rice making. Although it can be used for several purposes…
… it is commonly treated as waste and drained through the kitchen sink.
It should never happen since when you let rice soak or boil it…
… the starch is readily released so that the water becomes starchy.
It is commonly used for the following purposes:
It helps in maintaining healthy hair and skin because it nourishes the body.
In addition, they have also been used to contribute to the growth of garden plants as natural fertilizers.
Defends plants from pest manifestations and acts as a natural pesticide.
Can You Water And Fertilize Succulents With Rice Water?
With rice water, you can fertilize succulents and other plants…
The starch and low levels of nitrogen support the growth of beneficial bacteria in the soil…
The vitamins and minerals help enrich the soil…
It should never be used in place of properly balanced liquid fertilizers that you can buy at a store…
A good fertilizer should always be used at least once a year before the start of the growing season…
Fertilizers are prepared in an optimized way, so make sure to use one well before your plants grow…
You can use it occasionally, perhaps twice a month, as an addition to fertilizer during the rest of the year…
Pros of Using Rice Water for Fertilizing Your Plants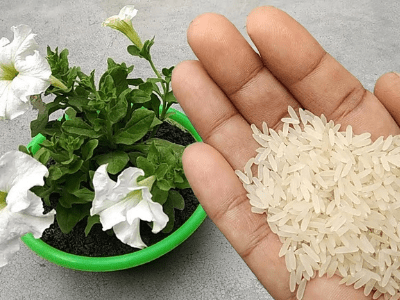 Plants can benefit from the addition of natural fertilizer to the soil…
… and it offers essential vitamins and minerals to help build healthy roots.
It is mainly rich in starch and has very low levels of nitrogen, phosphorus, and potassium…
… along with traces of other essential nutrients, making it ideal for use in fertilizers.
Nitrogen, phosphorus, and potassium alone can cause plant damage if applied regularly…
The proper bloom of the plant depends on proper levels of phosphorus in the soil…
Succulents prefer a low nitrogen soil composition…
The solution can be used in a controlled amount to promote the growth of beneficial bacteria…
They can then assist in breaking down the organic matter in the soil…
… and get rid of the odor created by the compost.
Things To Keep In Mind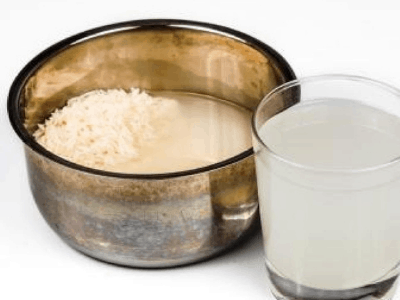 If you are using rice and water to water green plants, do not add salt to the mixture…
They will not benefit from the excess salt, and it can harm them…
Rice water that is prepared by boiling should be cooled to room temperature before being used to water plants…
When preparing, do not use rice that has been artificially scented…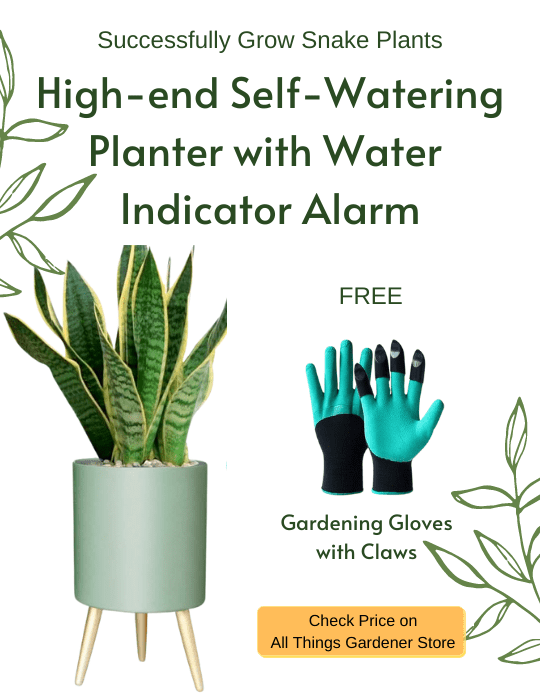 … rather, use plain rice that has a natural flavor.
How To Make Rice Water Fertilizer For Houseplants?
A simple method of making it is to soak the rice in water for a while.
Pour half to one cup of rice into the cup (uncooked, of course).
Make sure the rice is thoroughly rinsed to remove any impurities.
After adding three cups of water, mix all the ingredients together in a bowl.
After an hour, let the mixture stand undisturbed.
You will find rice sedimenting at the bottom of the pot. Slowly pour the it into a separate bowl.
In this case, you should collect any excess water after everything has been done and place it in a separate bowl…
If you wish, you can boil the rice normally…
What Kind Of Rice Is Used For Rice Water?
It is not necessary to use a specific kind of rice for preparing rice matter. It can be:
White
Brown
Basmati
Jasmine or any other kind of plain rice
Whenever possible, avoid using flavored rice, as it contains fragrances and scented flavors…
… that are not required for plant growth.
In fact, always opt for plain varieties when making rice water fertilizer for succulents and other green plants…
Should You Dilute Rice Water First?
It's always a good idea to dilute rice water numerous times with water for safety's sake…
For example, if you have 1 cup, dilute it further with 3 cups of water…
Dilution should be performed using rainwater or distilled water rather than tap water…
… since tap water contains chlorine, unwanted minerals, and chemicals, which harm your succulent.
How Often To Water Succulents With Rice Water?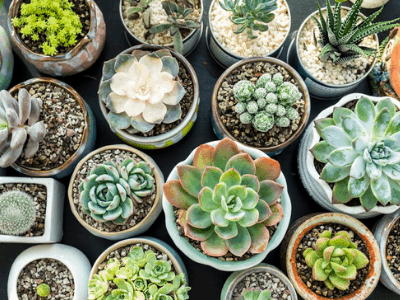 Rice watering once every few weeks or once a month will suffice…
… since most succulents need fertilizer at least once a year.
Rice water won't magically boost the soil…
… and you won't be seeing any tremendous change in the plant growth in the short term.
However, it is a healthy process to adhere to and helps in keeping the soil healthy…
Healthy Practices For Using Rice Water
Rice water contains starch, which encourages the growth of beneficial bacterial populations in soil…
… although frequent use can create enormous bacterial and fungal growths…
… which are detrimental to human health.
If you cannot find fresh rice water, then use stored rice water or fermented rice water instead…
A good practice for rice water dilution is to add more water several times before applying directly to the soil…
Make sure you keep an eye on your succulents…
… and see how they respond to the homemade fertilizer.
Rice water is usually effective in watering green plants and will cause no stress, although exceptions can happen…
There are many factors to consider when watering succulents with rice water…
… including their age, the quality and pH of the soil, and many others.
So when experimenting with rice water, always keep an eye over your beloved succulents…
Can Cooked Rice Be Used As Fertilizer?
In addition, cooked rice can encourage the growth of loads of bacteria in the soil…
… some of which are beneficial while others may be harmful.
If you would like your plants to benefit from rice nutrients…
… the rice water will best provide these nutrients to your soil because it contains all the nutrients of the rice.
Does Rice Water Go Bad?
It is a natural product obtained by boiling rice with water, so it will go bad after a few days…
The rate of decay will depend on the local climate, but they will go bad…
… after about three to four days at room temperature, and up to a week in the refrigerator.
To sum it up…
You can hydrate your plants using rice water, which contains properties that improve the soil's health…
Since you are already consuming rice on a daily basis, it does not require any additional effort…
Therefore, you can dilute it several times with water before applying it to your succulents…
Recommended Item to Apply Rice Water Smoothly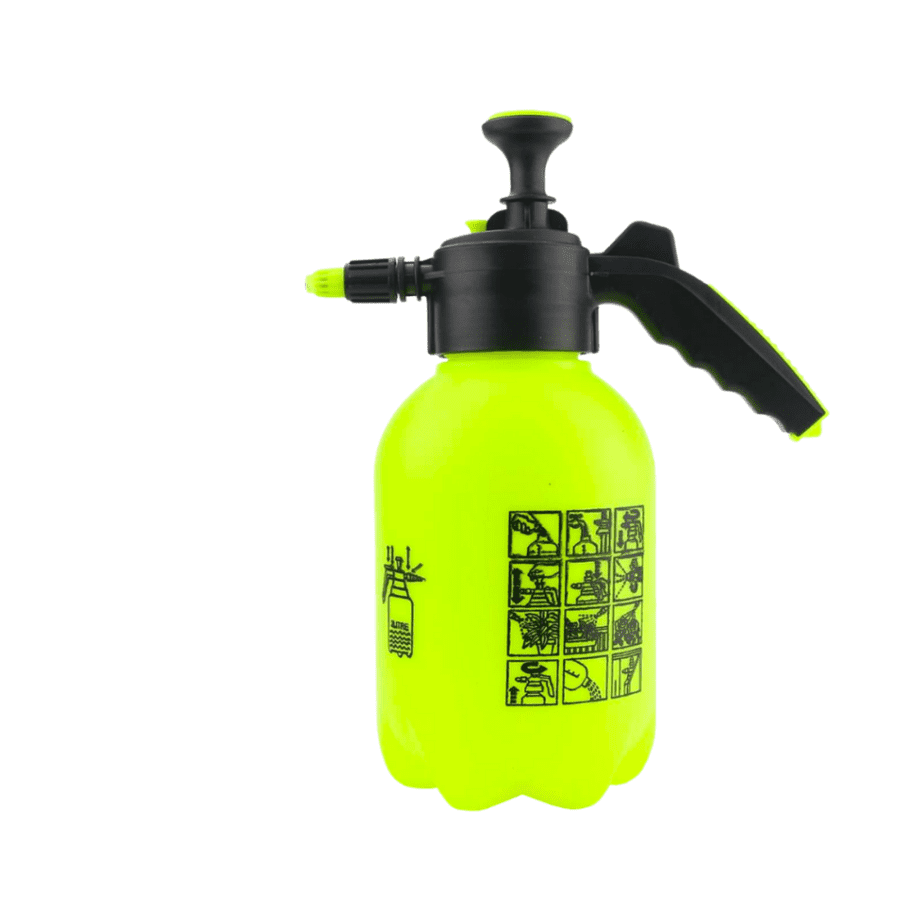 Garden Sprayer
Garden sprayers are often used to apply neem oil, extra nutrients to keep the plants safe from pests or molds.
Usually, a sprayer nozzle could be changed depending on however you'd like to apply.
Price: $14.00
on Amazon: $16.90
on Walmart: $18.90
Conclusion
If you still have any questions on the matter, you can comment down below…
You can also engage with us personally from the contact us section…
Check out more of our posts like this one here!
I hope you can now take care your snake carefully and grow it big!
Have an awesome gardening journey!
Thanks for reading this article! Bye!
Related Articles!