There is a related plant to Sansevieria trifasciata (snake plant) called Sansevieria zeylanica. Due to its native status in Sri Lanka, it is widely known as "Ceylon bowstring hemp". A hardy, rugged plant with sword-shaped, fleshy leaves, it naturally grows in drier areas. Like Sansevieria cylindrica, Sansevieria trifasciata laurentii, and other snake plant varieties, this species can be used both indoors and outdoors. However, it can be challenging to grow this tough and rough plant away from the environment where it naturally grows. I'm going to tell you how you can correctly raise Sansevieria zeylanica snake plants.
Sansevieria Zeylanica Vs. Sansevieria Trifasciata?
In terms of growth habits, appearance, and other characteristics, these two species are very closely related. These reasons make Sansevieria zeylanica difficult to distinguish from Sansevieria trifasciata. Despite the widespread belief that these two plant names are synonymes, they are actually different species. The Ceylon bowstring hemp is just as strong and beautiful as Sansevieria trifasciata (mother in law's tongue).
Each species has dark-green, long leaves that are upright, sturdy, and sword-shaped. There are pale-green wave-like stripes on the leaf surface. Leaf patterns differ slightly between these species. For the untrained eye, however, it might be difficult to tell the difference. There is also a distinction between mature height and mature width. Optimal conditions allow Sansevieria trifasciata to grow up to 6 feet tall. An adult Sansevieria zeylanica appears to grow to a height of 2-3 feet.
Uses and Benefits
Sansevieria zeylanica is an excellent indoor plant. Besides its attractive appearance, it is also very hardy and drought-tolerant. Despite temperature fluctuation and low light, it can survive. This plant is easy to grow, hard to kill, and low maintenance.
However, the benefits don't end there. Even at night, Sansevieria zeylanica is capable of absorbing carbon dioxide and releasing oxygen. Furthermore, it reduces the impact of airborne allergens by absorbing harmful toxins. The amazing features of this plant make it an excellent choice for bedrooms.
The bowstring hemp plant is grown for fibre production on a commercial scale. Sansevieria zeylanica leaves are used to produce fiber in tropical countries where it is primarily cultivated. Mats, coarse cloth, sails, and paper pulp can be made with this fibre.
Herbal ointments are traditionally made from the dried rhizomes and roots of Ceylon bowstring hemp. As a purgative, tonic, expectorant, and anti-fever remedy, its roots are useful. This plant's aqueous extract may have antifungal properties. As a result, it treats wounds.
Plant Growth and Size
It is possible for Sansevieria zeylanica to grow to a height of 3 feet under ideal circumstances. Leaves on this plant are upright, pointy, and stiff. By creating new shoots through their rhizomes, rooted plants will multiply quickly. Rhizomes are underground stems that grow horizontally and help plants expand. Potted plants do not have much room to spread out. To maintain the plant's size, you can trim it or divide it and repot the parts. Every two to three years it needs to be done. Bowstring hemp is generally easy to grow and grows at a slow to moderate rate.
As with many Sansevierias, this species can be kept as an indoor ornamental plant. Despite this, it can thrive in an outdoor garden as well. Light conditions and gentle sunlight a few hours a day seem to promote growth and flowering in this plant. Zeylanica snake plants grow actively during the warmer spring and summer months. Mature plants bloom in late winter and early spring. These plants are in a resting state during cold winters.
Soil
The species of Sansevieria zeylanica is native to dry areas of Asia. Plants of this type are also found growing near rocks. It's important to keep tropical plants' roots dry. They can rot their roots if they sit in wet and soggy soil. In addition, it will bend, yellow, or mush the leaves. Therefore, choosing a loose, fast-draining, and gritty soil is really important. Providing the soil is well drained and has a pH range between 6 and 7, this plant can adapt to a variety of soil types. Overwatering is less likely to happen on sandy soil due to the way excess water drains.
A soil mix can be made by adding perlite, coco coir, pumice, or sand to regular or garden soil. Soil will drain better with these additives. Zeylanica snake plants do well in a potting mix intended for tropical plants, succulents, and cacti.When replacing soil, don't forget to do it right away. When a nematode problem occurs, or when a fungal infection occurs at the soil line.
Pot
The right pot not only looks good but also enhances the beauty of your plants. Popular indoor pot materials are Terracotta, ceramic, and plastic. Then there are the different sizes and shapes. For outdoor plants, wooden planters or concrete pots look nice. Additionally, you can choose unique materials such as metal or glass.
Pots should have a proper way to drain water. If your ornamental pot does not have drainage holes, you can use a double potting method. In addition, the container needs to be proportional to the size of the zeylanica snake plant.
Watering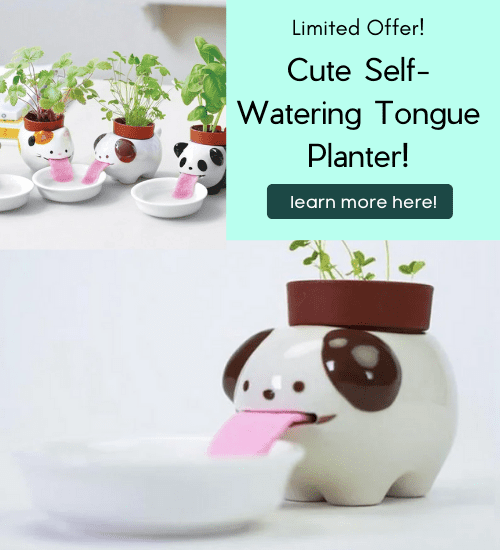 In spite of its drought tolerance, Sansevieria zeylanica can survive without being watered every day. The amount of water your plant needs depends on many factors, such as its size, the season and other environmental conditions. Plants can be watered every week during the warmer months. In sunny spots or in a hot, dry climate, your plants may need more water.
The zeylanica snake plant requires very little to no water during the colder seasons. Each month or every few months you can water them. It is best to water the plant in the morning so that the excess water can evaporate throughout the day. Winter nights that are extremely cold should not be irrigated. A plant like this cannot also be overwatered.
To determine if your Sansevieria needs water, check how moist the soil is. Put your finger 1-2 inches into the soil. Touching it should feel dry. Wait a couple of days if the soil is still damp.
When watering, pour the water close to the soil surface or around the pot edges. Soak the soil completely until water begins to drain through the drainage holes. Plants in the ground should be watered slowly and deeply to a depth of at least 4-5 inches.
Let the water drain freely from potted plants. Once the drain tray has collected water for 20-30 minutes, discard it. Do not let the plant sit in water.
Sunlight
Regardless of the light intensity, Sansevieria zeylanica will thrive. Such plants seem to benefit most from bright but indirect sunlight. Direct sunlight, however, is too harsh all year round. When keeping them outside, keep them partially or fully shaded. It is possible for intense light to make the leaves pale and lose their patterns. As Sansevieria zeylanica grows in deep shade, its color may become darker.Sunny windows are the best option for indoor plants. You can place the plant near a window behind a sheer curtain, where it will receive bright light but not too much sun. Especially in the morning or evening, a few hours of mild direct sun are good for the plants. If there isn't much natural light, make sure there is bright artificial light.
Temperature
Temperatures above 60F are too high for Sansevieria zeylanica. If the temperature is between 60 and 75°F (15-24°C), then the plant is most at ease. Keep plants away from extremes of heat and cold for best results. Shade your outdoor plants to keep them safe from the heat.Cold hardiness is not a strong suit for the Ceylon bowstring plant. If the weather is too cold, the plant will go dormant, preventing it from growing. Leaf damage is more likely in temperatures below 50°F. Plants should be kept inside during winter months. You can cover in-ground outdoor plants with heavy cloth if the temperature drops below 50°F (10°C). As a result, some warmth will be retained and frost will be prevented.
Diseases and Pests
Sansevieria plants are hardy and not very susceptible to many pests and diseases. Occasionally, however, they may be attacked by mealybugs or spider mites. Zeylanica snake plants are commonly attacked by these two kinds of insects. Their actions make plants appear unappealing by sucking the plant juices. Cotton swabs soaked in alcohol or insecticidal soaps can be used to get rid of them.
Also, fungal diseases and soil that is poorly drained can cause root rot. To prevent fungus infections you can mix in some fungicide in the soil. By keeping foliage and roots dry and clean, pest attacks can be avoided. By providing enough light, fertilizer, and water to your plants, they will become stronger and can easily fight off diseases.
Fertilizer
In general, Ceylon bowstring hemp does not require supplemental feeding. When too much fertilizer is applied, it can be damaged. In fact, many people do only one slow-release granular feeding per year. It is best to do this during the growth season, which is spring to late summer. During the growth period, half-strength fertilizer is more than enough.
Use a balanced general-purpose fertilizer on your plants. Fertilizers in liquid or slow-release granule form are excellent options. Use organic fertilizers sparingly, such as cow dung, manure, and worm compost. Add a handful of organic feed to the potting soil mix.
Propagation
As with snake plants, sansevieria zeylanica propagates by seed. Viable vegetative propagation methods can be used to reproduce these plants. Planting rhizomes, dividing root balls, or taking leaf cuttings are all reliable methods of creating new plants. Using zeylanica snake plants as a source of seed, you can grow them quickly.
Make sure the plant is old enough before removing it from its container.
Check the roots and rhizomes to see where they are naturally separated. If the roots are damaged, remove them.
Cut the plant in half with a sharp, sterilized knife. More than two plants can be made for larger plants.
Put each section in its own container. Thoroughly water them.
Repotting
The bowstring hemp plant prefers to be slightly root bound. Plants can outgrow their containers and need transplanting. Normally, this can be done every two to three years. Repotting the plant will make it look neater. In addition, it ensures the plant gets enough water and nutrients, making it stronger and more resilient.
The container should be of an appropriate size. The pot should be 1-2 inches wider than the current one.
Cover drainage holes with pebbles or rocks at the bottom. After that, add enough soil to cover it.You can gently open up the roots with your fingertips after removing your plant from its old pot.Put the plant in its new pot at a similar depth. The remainder of the container should be filled with soil mix.In the end, water the plant thoroughly and wait for the soil to dry before watering it again.
Maintenance and Grooming
In addition to being hardy, Sansevieria zeylanica requires little maintenance. With minimal care, it grows well and doesn't require regular pruning or tidying up. Trim only the dead or damaged leaves.

Leaf regeneration may not be possible if the leaves are severely damaged by cold. As the pot becomes crowded, leaves on the outer side may fall over. Use a sterilized tool to remove the leaves from such plants to preserve their healthy appearance. Occasionally wipe the leaves to remove dirt and keep them clean.
More Related Articles for You!