Have you been trying to be a green gardener..
..and tried using natural alternatives for your houseplant care?
Try using coffee grounds for watering houseplants!
Hear it from Jim!
Drinking coffee is surely part of my lifestyle..
I drink them every morning before starting my day..
..just to be more alive in living the day.
However, I feel bad every time I throw away the waste..
..because I feel like I can still use it for something.
Hence, I tried putting them on top of my houseplants' soil..
..and try to see how it benefit them – as told in the internet.
Turns out..
Jim loved it! He can see somehow the coffee waste can be used as fertilizer..
But only when used in the right amount, since coffee grounds are mostly acidic..
..and not all houseplants like acidic soil.
Without further ado..
The Importance of Watering Indoor Plants With Coffee
The natural greenery indoor plants provide is a lovely addition to any home..
..but they need certain nutrients to keep their vibrant colors.
You can water indoor plants with coffee to help them accomplish this.
You can use coffee to water indoor plants because it contains nitrogen and other nutrients.
However..
..there are some important aspects you should consider..
..including how you should dilute the solution and when too much solution has been applied.
Benefits Of Coffee For Your Plants
In order for plants to survive, they must have certain key nutrients..
As a result, coffee is an excellent source of a few of those key components, like:
Magnesium
About 7 mg of magnesium can be found in a single cup of coffee.
Magnesium is important for leaves because it gives them their green color.
Your plant's chlorophyll requires magnesium in order to capture the sun's light.
Leaf chlorophyll that does not have enough magnesium will be unable to photosynthesize and die.
Nitrogen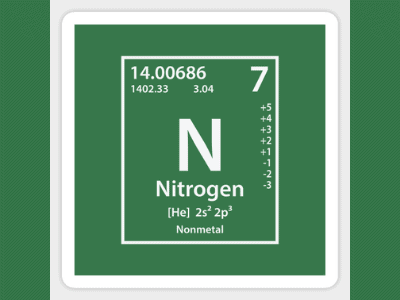 Nitrate is an extremely important nutrient for plants.
Their growth relies on its ability to synthesize proteins and chlorophyll..
..as well as other important elements of plants.
The main nutrient nitrogen is found in coffee at about 2%..
..making it an excellent source for this element.
Potassium
The amount of potassium contained in one cup of black coffee is around 116 mg.
Coffee provides an easy source of potassium for plants.
This nutrient has many benefits for plants including promoting growth..
..helping them fight diseases, and resist pests.
Here's our top secret that we'd like to share with you
Always Use Black Coffee!
You should always use black coffee when watering your plants.
Never use coffee that contains:
Furthermore, these additives are not only bad for your plants, but they can also attract insects.
Gnats flying around your house and their larvae attacking the roots of your plants are the last things you need.
As a result, given that you probably tend to drink black coffee…
..it is best to just use the leftovers in the pot and not from your cup.
This is an example of pure black coffee, we intentionally pick this one since it has no preservatives or flavorings, good for your plants!
Prices pulled from the Amazon Product Advertising API on:
Product prices and availability are accurate as of the date/time indicated and are subject to change. Any price and availability information displayed on [relevant Amazon Site(s), as applicable] at the time of purchase will apply to the purchase of this product.
Dilute The Coffee
A plant's preferred pH range can be drastically changed by too much coffee.
Since coffee is acidic, it will cause your soil to deviate from that range if it is not diluted.
Adding coffee to your soil can undermine its main purpose..
..increasing key nutrient uptake.
Thus, it is so important to dilute your coffee.
But what can happen if your soil is too acidic?
If that happens…
..you will be unable to use your coffee.
Optimal pH for Plants
According to the preparation and variety of coffee..
..coffee's pH varies from 5.2 to 6.9.
Coffee needs to be diluted with water to make it less acidic…
..as it is often much more acidic than this range.
As you can see…
..some plants do well in more acidic soil, but the majority of plants thrive in 5.8 to 7.
How to Dilute Your Coffee?
There shouldn't be more than 1/4 coffee in the water you use for your plants.
The rest should be water.
It is possible that the amount of water you add will be influenced by how strong your coffee is brewed.
If you prefer a large amount of coffee..
..you may need to add more water.
If you are using coffee for your plants..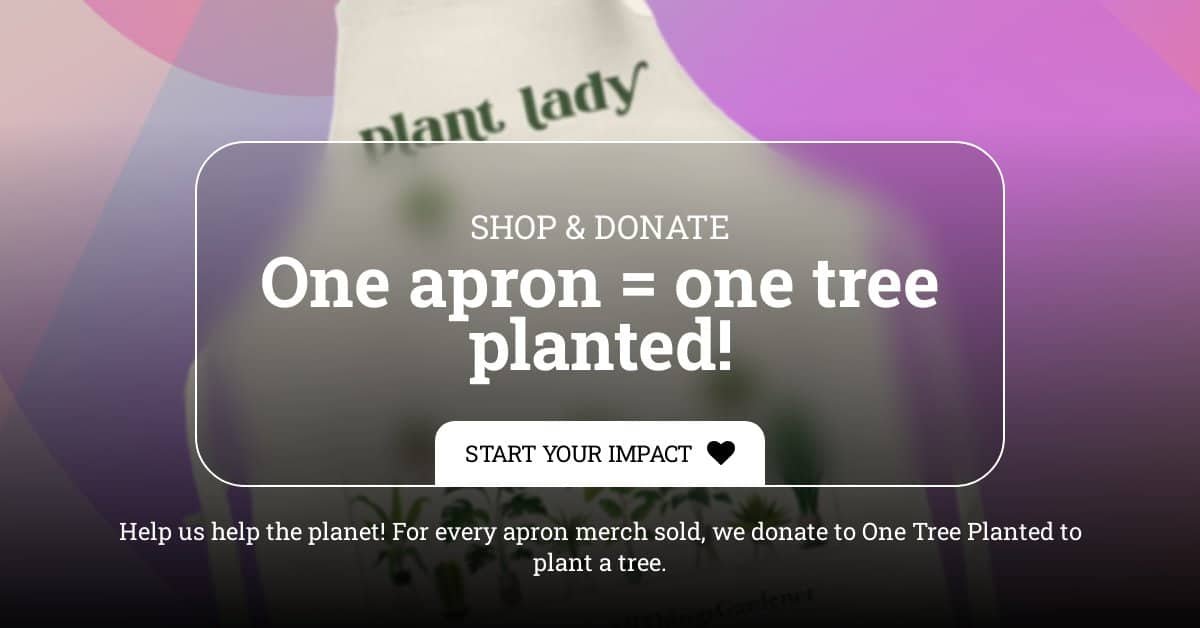 ..it should lack most of the caffeine and look like a weak tea.
Here are several frequently ask questions you must know..
How Much Should You Water Your Plants With Coffee?
Generally, when watering with coffee..
..you should give your plants about the same amount of water.
The amount will differ with each plant, of course.
If the water comes out of the bottom of the pot..
..then it did not absorb the water and you will have to water it again.
Don't overwater
1/4 of the pot's volume is the amount that you should use for your plant.
Too much coffee will result in soupy soil..
..so you will recognize that you have given too much to your plant.
How Often You Should Water Your Plants With Coffee?
Even diluted, coffee is extremely acidic..
..so you shouldn't use it to water your plants every day.
Only water once a week instead.
Coffee can be used to water plants that are watered infrequently..
..which can lead to longer intervals between waterings.
It is a good idea to not water your plants every time with coffee..
..even if you only have to water them once or twice a week.
Instead, use just water between each coffee watering.
How Do You Know If Your Plant Has Too Much Coffee?
Whenever you see your plant struggling..
..you should stop giving it too much coffee and stop watering it.
Excessive coffee will stunt the root growth and cause your leaves to yellow.
If the soil pH in your potted plant becomes too acidic due to the coffee..
..you may be able to correct it with basic materials such as lime.
Be careful not to add so much that your soil becomes too basic..
..as this might also harm your plant.
It may be necessary to remove the plant from the soil and plant it in a less acidic soil..
..if time passes and the plant does not begin to recover.
Can You Use Coffee Grounds With Coffee Watering?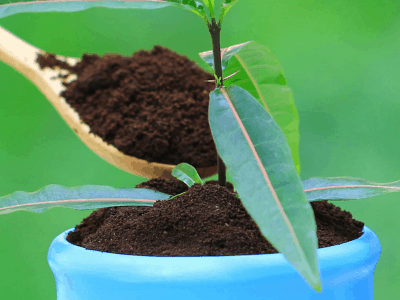 There are some potential benefits to adding used coffee grounds besides (hopefully, safely) increasing the soil pH.  Coffee grounds can increase the water holding capacity of the soil, which could be a good thing or a bad thing depending on the soil type. Coffee grounds are about 2 percent nitrogen by volume and composted coffee grounds can be a substitute for nitrogen-rich manure. Due to their nitrogen content, coffee grounds are considered green compost material and should be balanced with the addition of brown, carbon-rich compost material.  Be aware, however, that if your soil is already high in nitrogen then excess nitrogen can result in rapid foliage growth at the cost of flower and fruit production.

Erin Mahaney of University of California Agriculture and Natural Resources
The nitrogen contained in coffee grounds is also favorable for plant growth..
..but unlike brewed coffee, the grounds do not have an acidic pH.
Instead, they have a neutral pH.
Coffee grounds can be added to the soil of your indoor plants after they are watered with coffee.
Since coffee grounds don't contain acid, they won't create too acidic of soil..
..but they might create a too nitrogen-rich soil if you combine them with brewed coffee.
If you notice that your plant has not been flowering as it used to..
..you may want to scale back on your use of coffee grounds.
Plants that have too much nitrogen will appear healthy and green.
However, they will not be able to flower.
Why Are Coffee Grounds Not Acidic But Coffee Is?
In coffee grounds, the pH level is between 6.5 and 6.7..
..which makes them weakly acidic, but not nearly as acidic as coffee itself.
It has been shown that coffee grounds contain more acid than the coffee itself since coffee grounds are water-soluble.
This is why adding coffee grounds after water is so important to prevent acid from being released.
What About Brewed Coffee?
Combining the brewed coffee with the grounds will enrich your soil with nitrogen.
This is very beneficial for your plants!
However, the grounds also provide your plants with the following benefits as well.
Preventing slugs
Deterring cats
Deterring rabbits
The coffee grounds in your house may be an effective solution for pets and indoor plants that nibble at them.
We picked this strong dark brewed coffee since it will effectively prevent pests that might attacked your lovely plants..
Prices pulled from the Amazon Product Advertising API on:
Product prices and availability are accurate as of the date/time indicated and are subject to change. Any price and availability information displayed on [relevant Amazon Site(s), as applicable] at the time of purchase will apply to the purchase of this product.
Isn't That Easy?
When it comes to your indoor plants..
..you shouldn't throw away your coffee when you can make it a powerful source of nutrients.
However, always make sure to water down your black coffee before injecting it into the soil,
..as this will prevent poor pH levels.
Last but not least…
If you share your coffee with your plants, you can help them blossom while strengthening their stems.
Your indoor plants rely on you for the necessary nutrients to grow.
To Sum It Up
So yes, coffee grounds are beneficial for your houseplants…
..in some specific uses of course.
You can use coffee grounds to provide nutrients to your houseplants..
..or you can use it to repel slugs, cats, and rabbits.
Either way, remember to only use it once a week..
And don't overwater..
Conclusion
You can now try coffee grounds for your houseplants..
..and let us know how it went for you!
But if you still have any queries, you can comment down below…
… or contact us for personal engagements!
Check out more posts in this website like this one here!
Have an awesome gardening journey!
Related Articles!
Gardening is how I relax!
It's another form of creating and playing with colors🌱
My mission is to make people realize that even by growing a plant...
....it will make them believe in tomorrow🌸
And that's life most valuable moment!😍