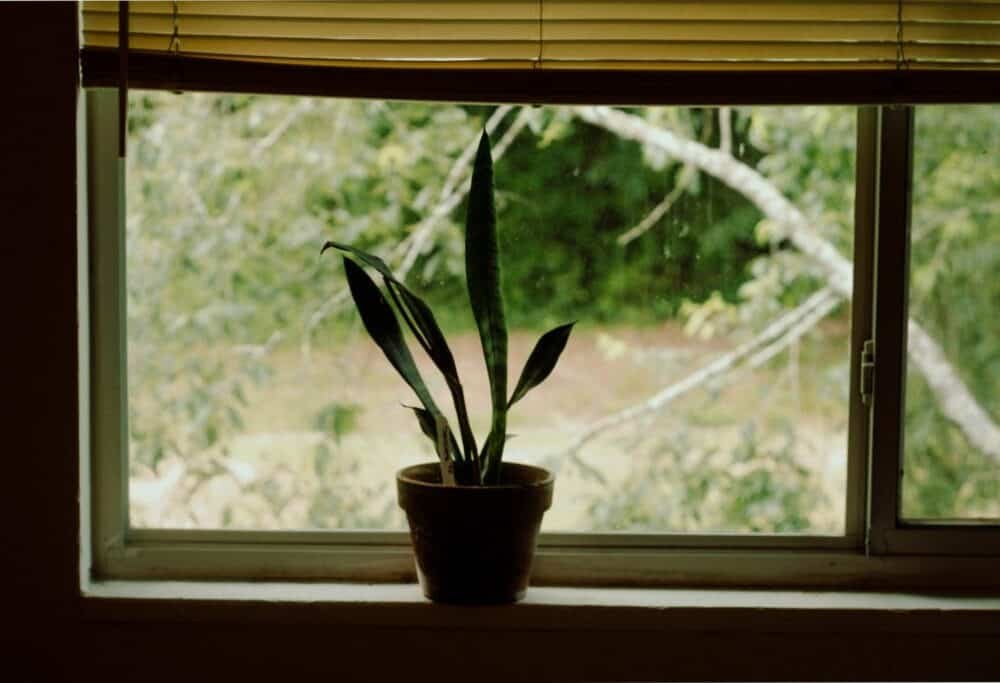 In addition to being great houseplants, Sansevierias remove toxins from the air..
..making a home free from airborne pollutants.
Snake plants grow easily because they are hardy..
..however there are still issues you will need to address.
What are the problems with snake plants?
Before we start..
Let us hear Dedy's story
I'm so excited that I bought my first common snake plant!
I've always wanted one, and now that the kids are finally old enough…
… to be left alone for a few hours at a time.
… I decided it was time.
Let's see… oh yeah!
The instructions say to water when the soil is dry?
Well, this morning it was not wet or even damp.
Hmmm..
Maybe they mean every other day?
Nope, says "every week."
Oh well, what do you know?
Common Snake Plant Problems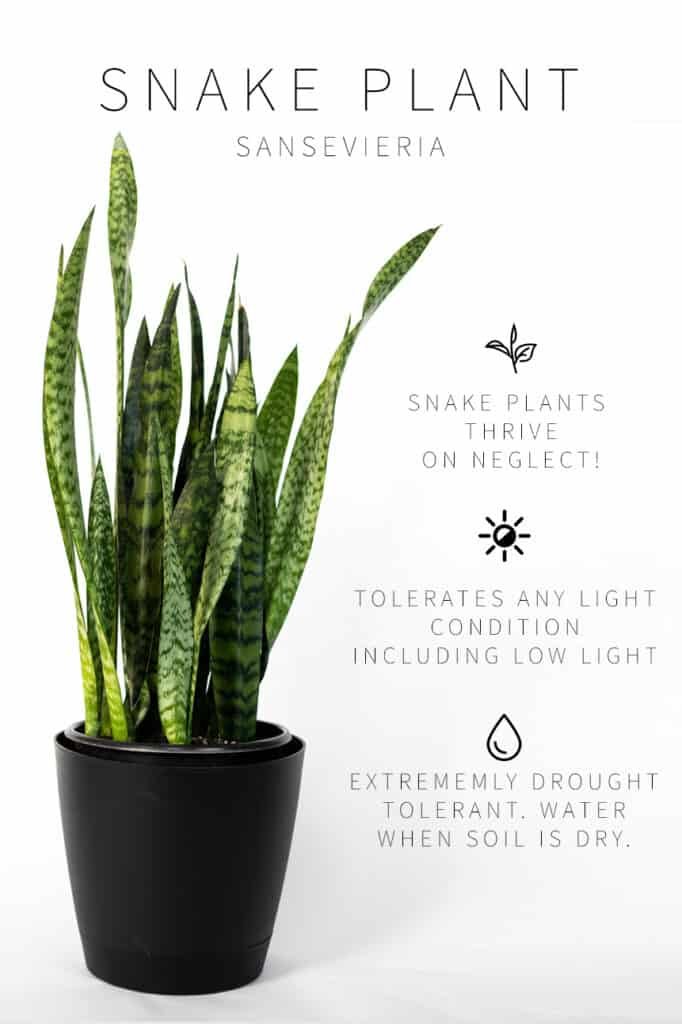 Slow Growth
Snake plants generally grow to a height of 1-4 feet..
..but you can occasionally find species that reach greater heights if grown in the right conditions.
A relative humidity of about 40% is ideal for this plant..
..meaning that it can handle fluctuations in light and temperature quite well.
Snake plants have the disadvantage that they grow minimally indoors (and at particular times of the year).
Additionally, the size of the pot restricts how far the roots can spread and impacts the growth of additional leaves.
The height of the leaves can be influenced by cutting off the tips of the leaves.
Plant varieties can be grown larger and taller when grown outdoors..
..but the type of plant to grow will also determine the height of the plant.
If you are looking to reduce instances of the plant's growth being slowed or stunted..
..you can take precautions to not damage the plant (especially its center).
Propagation Problems
There are several propagation issues with snake plants.
Some people prefer to use water while others prefer cuttings.
It is easy to propagate your plants with water..
..but there is an increased risk of root rot due to overwatering.
If you know how to perform a good cut, cuttings can also be used for propagating snake plants.
Performing a cutting incorrectly could result in injury to your plant.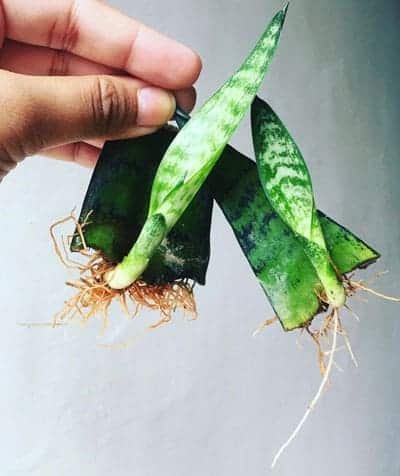 Root Rot Problems
Root rot and fungal infections are common problems with snake plants.
The majority of root rot cases are caused by overwatering.
The snake plant does not need much water.
You should water it about twice a month with minimal amounts.
A plant that is suffering from root rot can be identified by the following symptoms:
Smelly potting soil. If the roots of your plant or potting medium emit a foul smell, your plant almost certainly suffers from root rot. You can tell if the soil near the base of the plant is healthy by scooping some of it up (while taking care not to damage the roots) and placing it close to your nose. The smelly potting medium may pose a risk to your plant and require immediate attention.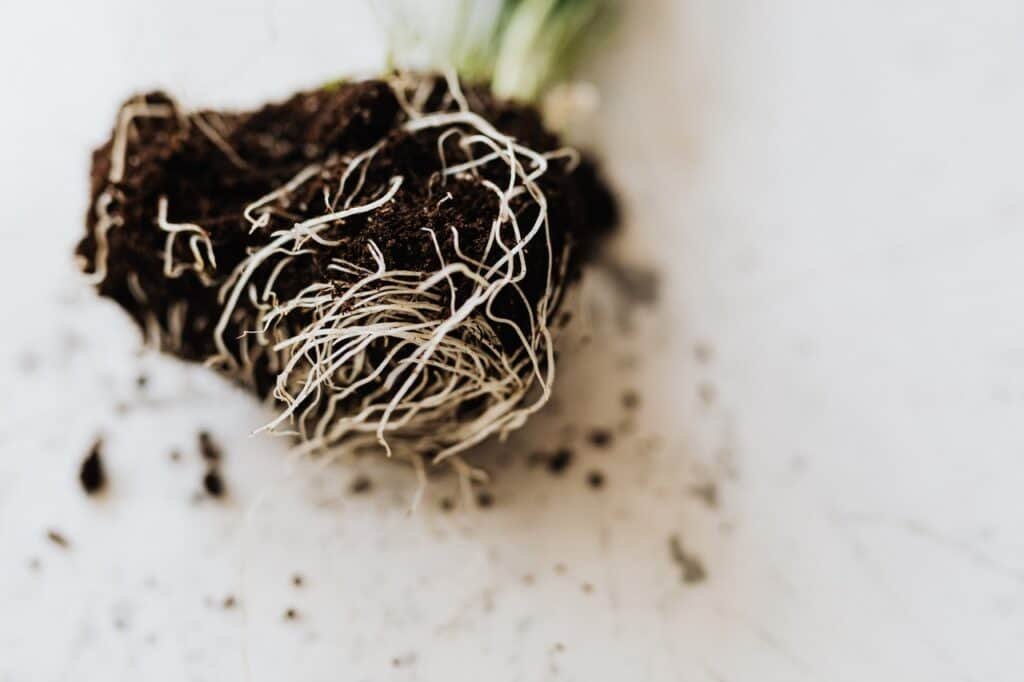 Mushy roots. If you dig a few inches beneath the soil, you can see crusty white rhizomes that are indicative of a healthy snake plant. Imagine that you suspect that your plant has a fungal infection. It's a good idea to check the roots.  The roots of snake plants usually become mushy, brown, or flaky if they are infected with root rot. By feeling the roots and observing their texture, you can learn more about them.
Yellow or brown leaves. Some snake plant varieties have a variegation on the edges of their leaves. Healthy snake plants' leaves are green. You might see yellow or brown leaves on your snake plant if it has been overwatered, infested with pests, or has root rot. Check the root cause of any problem with your plant before taking the appropriate action.
Check this out:
Overwatering Problems
The snake plant is extremely sensitive to the moisture content in the soil and overwatering is often a problem.
Despite their similarity to snake plants..
..waterlogged snake plants can take quite a bit of water, which is why they are easy to overwater.
As the plant enters its dormant phase in the winter, it requires minimal water.
Watering your plant is not necessary during the month long period.
Snake plants will suffer many problems if they are overwatered..
..including root rot, droopy leaves, and stunted growth.
In general, sansevieria should be watered minimally, letting the top inch of soil dry in between waterings.
That depends, however, on the rainy season and the potting mix used.
For those who are still unsure of how to water the snake plant..
..we recommend that you speak to a local botanical expert. 
Temperature Sensitivity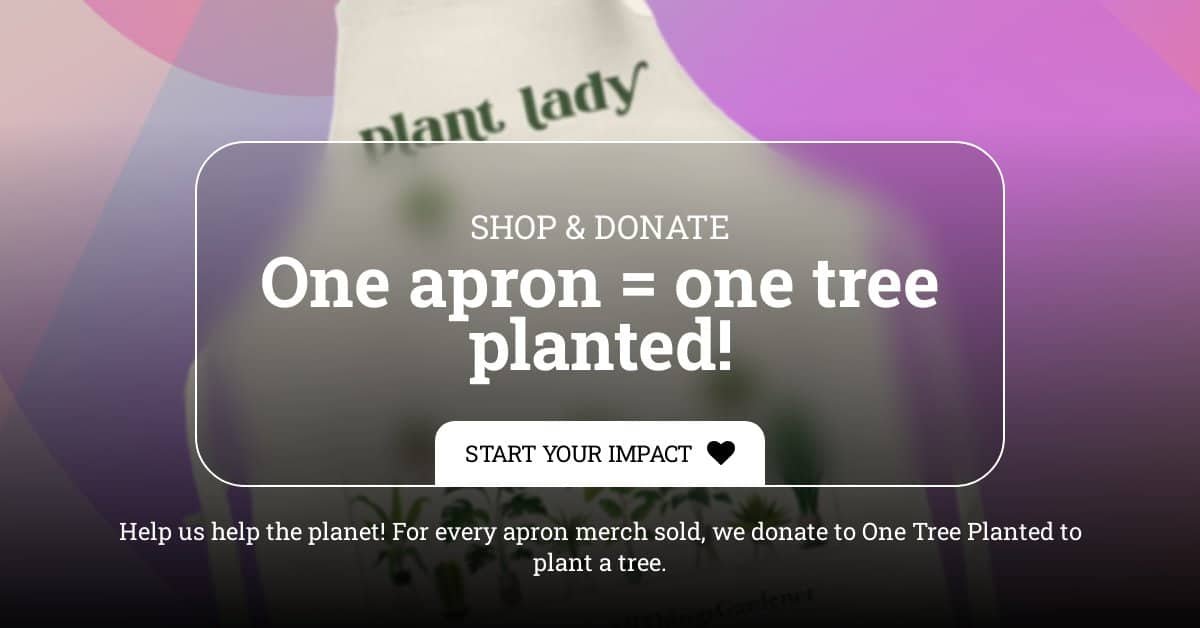 It is a hardy plant that does well in many climate conditions.
Despite their ability to withstand harsh conditions..
..these plants are susceptible to sudden temperature..
..and light Temperatures between 55° and 85°F are ideal for snake plants.-85 °F.
A plant might become traumatized by excessively high temperatures..
..which may cause brown rings to develop on the leaf surface.
A sansevieria plant with wrinkled leaves is also an indication of high temperatures.
In addition, the plants prefer indirect dim light and are quite tolerant of fairly dark, brightly lit areas.
Using artificial lighting is not a problem and they are a good plant to grow indoors.
"In frames or flats (shallow boxes) indoors a covering equal to the seed's own diameter is sufficient, because in the latter situations the moisture and temperature can be artificially regulated".

GRACE TABOR, Author of A PRACTICAL HANDBOOK ON THE ELEMENTS OF GARDENING FOR BEGINNERS
Leaves Falling Over
Leafs of snake plants have long green pointed leaves that make them stand out among the others.
There is a possibility that the leaves will droop, turn white, or fall over.
The snake plants show signs of poor health..
..and you must act immediately to determine what is causing it.
Falling snake leaves can be caused by a number of factors:
Too much water. In snake plants, overwatering remains a significant issue. Plants store water in their leaves; thus, they become heavy and droopy if they absorb too much water.
Light problems. Low light intensity is no problem for snake plants for a considerable amount of time. Nevertheless, if the leaves are kept in a dark room for too long, they may start to fall. Despite their preference for low and medium levels of natural light, the plants are also able to thrive with artificial lighting sources such as fluorescent and incandescent lights.
Potting issues. Snake plants can fall over if their potting material is poor. You can also determine the health of your plants based on their pot size. A large pot becomes a breeding ground for fungi and can cause root rot and overwatering. It is known that small vessels will cause root-bound (where the root system becomes entangled, affecting water and food intake).
Keep reading…
Curling Leaves
Straight sword-shaped leaves characterize a healthy snake plant.
The curled leaves of snake plants are a sign of ill health, negligence, pest infestations, or overwatering.
To solve your plant's curling issue, you need to identify what is causing it.
Shrimps are a common pest that can cause your plants' leaves to curl..
..and leave black spots on them after feeding on them.
To check for such sites on your plant, you can use a magnifying glass.
When the leaves seem healthy, keep them, but remove those that are dead or too damaged and discard them.
It is also a good idea to wipe the leaves with a cotton band periodically..
..in order to keep pests away and maintain a clean and shiny look.
Other Disadvantages Of Snake Plants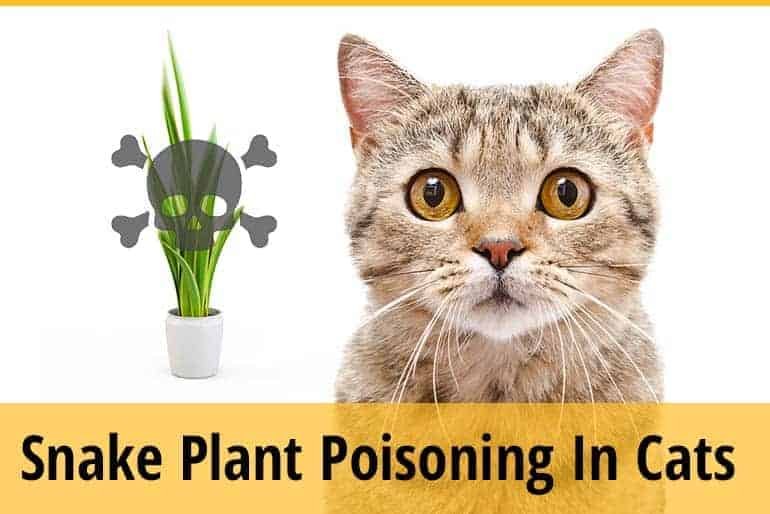 Snake Plants are Toxic to Cats
Animals such as cats and dogs are poisoned by snake plants.
Because the leaves are bitter, pets cannot ingest too much of the plant..
..thus keeping its toxicity at a moderate level.
A cat suffering from snake plant poisoning will often suffer from symptoms..
..such as drowsiness, diarrhea, nausea, and vomiting.
The most likely scenario is that your cat could have ingested snake plant leaves..
..if you observe similar symptoms in the animal (and you happen to have snake plants nearby).
You almost there…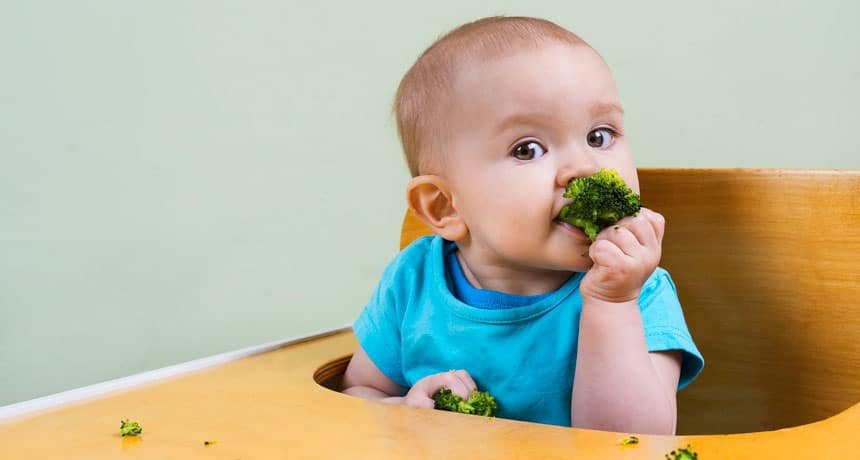 Sanseveria are Toxic to Humans
Humans are also at risk from snake plants..
..especially children who may not realize the harmful effects of the plants.
Ingestion of snake plant leaves can cause snake plant poisoning..
..if a child consumes more than two bites (given the bitter taste of snake plant leaves).
Poisoning by snake plants results in gastrointestinal problems, nausea, vomiting..
..as well as rashes in the mouth and nose among humans.
Usually, the issue fades over time..
..however, if it is more serious, you should consult a medical professional.
Sums Up
Finding the right moisture level for snake plants is a common problem.
It is easy for the plant to absorb more water than it needs, resulting in ill health over time.
Root rot, stunted growth, poor quality culture, and leaf drop are also problems that are frequently encountered.
There are still other disadvantages associated with snake plants.
Its leaves are mildly toxic to cats, dogs, and other pets in your home.
Leaves of a snake plant are bitter and difficult to eat.
Conclusion
Among the most common snake plant problems are overwatering..
..temperature sensitivity, falling leaves, root rot, slow growth, and propagation difficulties.
Sansevieria is also toxic to cats and children.
..making it less appealing as an indoor plant.
Check out more of our posts like this one here!
I hope you can now take care your snake carefully and grow it big!
Thanks for reading this article! Bye!
Gardening is how I relax!
It's another form of creating and playing with colors🌱
My mission is to make people realize that even by growing a plant...
....it will make them believe in tomorrow🌸
And that's life most valuable moment!😍