With the exception of water, most plants require sunlight to survive. Succulent plants, which are highly adaptive and commonly grown indoors, are sometimes regarded as confusing regarding their light needs.
How can succulents survive without sunlight? Succulents are photosynthetic plants, which provides their energy through photosynthesis. Therefore they cannot survive without sunlight. Most low-light tolerant succulents can survive under grow lights i.e., without adequate sunlight exposure.
If you grow a low light succulent, it can survive without artificial lights even under poor exposure to sunlight. However, it will not grow vibrantly, and it will probably barely survive even if it does manage to survive.
Why no succulents can live without light?
Succulents need sunlight to make food and to obtain energy that enables them to carry out various activities that further assist them to stay alive.
The process of photosynthesis is what allows plants to make food, but they must receive enough light to do so. Thus, when the sun's rays are blocked, the plant will move to lower light levels in order to survive.
Even though succulents have adapted well to water deficiency and have evolved well to conserve every last drop of water, the succulents have not necessarily evolved that much to put up with lack of light in their habitats.
Species like Orobanche members grow in very low light conditions and have thus adapted to the conditions by not relying on photosynthesis for their food and instead have switched over to parasitism.
Because of this, no succulent can live without sunlight entirely. In low light conditions, most succulents will die of starvation, whereas others may live but not thrive under such conditions.
How long can succulents live without sunlight?
For the most part, succulents can survive without light for a period of 10-14 days without major signs of stress. After that, the territory becomes somewhat unknown and completely depends on the variety of succulent.
Due to their extreme growth requirements, succulents are quite hardy in comparison to other plants. This depends entirely on the type of succulent. They may survive for several weeks without sunlight before succumbing again.
If you attempt to grow full sun succulents that need 6 hours of bright sunlight (most cacti) in a completely dark room, you will see acute signs of malnourishment within a week and they will die within another few days.
You might expect your low light succulents to last longer if you keep them there. Nevertheless, longer means it can take anywhere between 8 days to 16 days for them to begin showing signs of discomfort.
Therefore, if you think about shipping succulents from one place to another in a completely dark box, try to do that within a period of 7 to 10 days.
What happens to succulents in low light?
The succulent will become leggy if sun exposure is too low, and its growth or development will cease. Its leaves will eventually lose their color and it will eventually die. 
Plants such as succulents are generally highly tolerant. They will attempt to fit into a low-light environment at first. The succulent will show signs of etiolation, whereby it will progress towards the light source, within a few days if the availability of light is really low.
These are desperate attempts to try and reach for more light by getting taller. Stretching out is an indication that your plant is in poor health and you should move it immediately.
The plant will show signs of stunted growth and leaf discoloration.
The leaves will look pale and generally turn yellow because the chlorophyll pigments start fading due to the lack of sunlight. Shortly they will start falling off.
The plant will lose its vibrancy and appear unhealthy. Food production will decrease as the sunlight decreases, so the succulent will start losing leaves and branches, as it won't have the energy to maintain every single one of its parts.
So How Much Sunlight do Succulents need to thrive properly?
Most succulents thrive when they receive indirect sunlight for about 4 to 6 hours a day, though not all succulents require the same amount.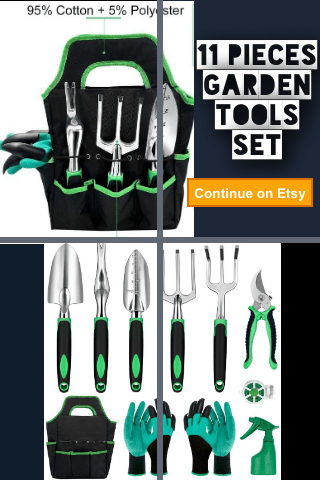 Some prefer more than 6 hours of sunlight, while others can deal with less than 2 hours of light.
The type of succulent required will determine how much sunlight it needs. Indirect sun is preferred by some, while full sun is preferred by others. So you should bring home succulents accordingly.
If you intend to grow succulents indoors, you may want to place them near south or east-facing windows because they receive the best amount of sunlight and are able to grow effectively there.
Which succulents dont need high sunlight?
Usually, succulents of color need more sunlight than succulents of a green color. But the majority of greener succulents won't survive in an area without moderate amounts of sunlight. however there are a few low light friendly succulents that can survive even in gloomier of locations.
These include:
Snake Plants
Aloe Vera
Jade plant
Kalanchoe
How to Grow Succulents Indoors Without Sunlight?
Planting succulents indoors with artificial lighting or grow lights is the best way to grow succulents without sunlight. Despite this fact, grow lights are not required.
LEDs or fluorescent light bulbs can be used. Plant growth is supported as long as the light source is a mix of blue and red wavelengths.
For humans, sunlight provides various vitamins, but for plants it only serves as a food source . The sun is required to shine on them for a required length of time, and they'll be happy.
You can choose between two types of light, blue or red (favors overall foliage development) if you want to get more creative. It will be just fine to use an LED or fluorescent light.
Timing of the Artificial grow lights for succulents
Your succulents should be placed in dark rooms if you do not have access to artificial light.
Keep an eye on their exposure to the light so that they aren't exposed to it for a whole day, as succulents need darkness too.
A good rule of thumb is that the light needs to be on 12 to 16 hours to help the succulents grow to the fullest.
A variety of artificial grow lights with timers are available for growing succulents indoors. You can easily mimic seasonal lighting with the timer. In summer, the light hours will be longer, and less in winter.
How Close should you keep the succulents to the light?
Lights should be placed between 6 to 12 inches away from succulents however many people recommend placing them closer. If it is too close it will suffer from heating issues. If it is too far it will not receive enough energy.
Some Extra Tips
A good drainage system is essential. Soaps made from cactus mix soil, which is rich in inorganic components, are much more likely to suffer from root rot since they won't get proper sunlight.
Use a moisture meter to monitor when to water, and only water when the soil is really dry.
______________________________________________________________________________________________________________________________
There are still many recent and interesting articles about Snake Plants..
..as well as other unique information from All Things Gardener..
For further information and other inquiries..
..you can contact us here