Snake plants or Mother in law's tongue are some of the most popular houseplants both indoors and outdoors. Although your mother-in-law's tongue plant does not grow rapidly, there will come a time when it will outgrow its container. The plant's leaves will spread out of the pot, and the foliage may seem damaged due to the edges of the container. Through their rhizomes, ground-grown plants can also spread rapidly. This may require that you divide your snake plant and root it to avoid the overgrowth.
Do Snake Plants Need to be Divided?
It is first important to understand why and how to divide a snake plant. Many Sansevieria varieties grow upright and rarely spread, but some of them can also grow horizontally. In particular, snake plants that grow outdoors in favorable weather conditions can reproduce more rapidly. In order to proliferate, their rhizomes (underground stems that spread horizontally) and roots are critical. It is necessary to divide outdoor plants in order to control their growth.
A potted snake plant, however, does not have much room to spread, yet it still grows. As a result, they may become pot-bound very quickly. When snake plants' roots cannot spread, they must be divided despite their liking to be rootbound. Plants become uncomfortable and distressed when this occurs. Stunted growth can result from this. Due to its size, the plant might not receive enough nutrients and moisture from the soil mix.
If the outer foliage constantly comes in contact with the rims of the container, it could be damaged. Roots crowded inside the soil make the soil dense and difficult to drain. Since snake plants like loose soil, this is particularly detrimental.
In order to maintain potted plants, they should be divided every few years or transplanted into a bigger container.
Benefits of Dividing Your Snake Plant
It is free of cost to propagate snake plants by division if you have an existing snake plant. Plant division refers to separating plants by their root-balls. You have to divide your plant into as many plants as its size allows. It is easier to separate a smaller plant into half, but a larger one can be divided into 4-5 babies.
Propagation of snake plants is most easily done by dividing and rooting them. Since the roots are intact, the new plants will begin growing immediately.
Plants that are pot bound often have stunted growth. If your snake plant overgrows its pot, dividing and repotting it will promote healthy growth. After dividing the roots and planting them in separate pots, your plants grow stronger.
The old soil is also replaced when you divide the snake plant. Adding pumice or perlite may make your potting mix more breathable if it is slightly compact. Replacing old and dense soil is a good idea.
What Is the Best Time to Divide and Root a Snake Plant?
You can divide your snake plant at any time if it has matured enough for you to create baby plants. When your snake plant shows signs of overgrowth, it is time to divide or repot it. These signs will tell you if your plant needs more space:
Roots are poking through the drainage holes in the pot.
You can see roots growing on the surface of your container.
The containers are bulging outward. The interior of plastic containers bulges particularly easily if there is not enough space for the roots to grow.
Cracks are forming in clay or terracotta pots.
It looks like the foliage is stuck in the pot. The plant is also hard to remove from the pot.
When you observe any of these signs in your plant, you know it's time to divide it. The spring and summer are usually the seasons of active growth and flowering for Sansevierias. So, springtime seems to be a good time to divide a snake plant. The plant will have some time to adjust in its new home. Spring and summer are the best times to allow it to grow and expand. If necessary, this can be done at any time of year.
Snake plants can typically grow out of their container every 2 to 3 years. This really depends on the rate at which your plant grows and the size of the pot. Keep an eye on your plants while they are in their pots.
Preparation
When you decide to divide your snake plant, it's time to do it. In order to complete the procedure, you will need the following items.
Pot
It will be necessary to keep the new plants in pots, containers, or planters. You should choose a container with adequate drainage. Make sure there is a bottom drainage hole in the pot. As a result, excess water will be removed and drainage will be smooth. The best pots are those with stands, trays, and drainage saucers.The size of each pot depends on the size of the plant sections. If it's not too big, use the current pot. Although, be careful when watering, as big containers may lead to overwatering problems. Ideally, the root ball should cover at least half of the pot. Considering the height of Sansevierias, consider the depth of the container as well. When the container is too shallow, the plant may become top-heavy and topple over. Terracotta is porous, so it has an advantage over other pot materials.
Potting Soil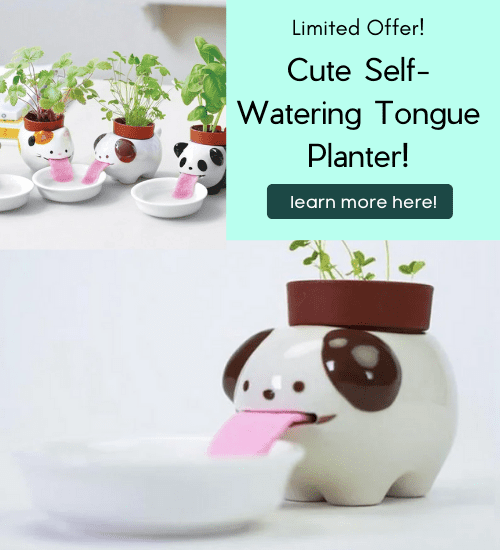 During this time, you may want to replace the potting mix, as it tends to become dense and compact over time. Snake plants prefer dry conditions. A compacted soil may hold more water, making it much easier to overwater plants. Sansevieria plants are prone to rot in soaked soil for a long time. Snake plants need a loose and free-draining medium.
Snake plants do well in soilless potting mixes made for tropical plants. You can mix equal amounts of cacti and succulents potting mix and perlite. By mixing together pumice, coco coir, sand and perlite, you can make your own potting mix if you have regular soil. The soil can be supplemented with extra nutrients and microbes by adding compost or manure. Don't overdo it with fertilizers.
Tools
For this project, you will need a pot and soil along with the following equipment:
A dull knife is used to release the plant from the container.
Pruners or shears – Pruners, shears or a knife are necessary to cut rhizomes and roots.
Gloves – for keeping your hands clean.
Garden trowel – for scooping up soil and digging.
Putting a piece of cloth, mesh tape, marble, rock or pebble on the drainage holes in a pot prevents the soil from escaping.
What Is the Best Way to Divide and Root a Snake Plant?
We'll start by dividing a snake plant once everything is prepared. Follow these simple step-by-step instructions to divide and plant a Mother in law's tongue.
Remove the Plant from Its Pot Or the Ground
The first step is to separate the plant from its container. Thorough watering can help loosen the soil from roots. Once you have scraped off the soil from the edges of the container, use a knife to remove it from the container. Place the pot on a horizontal surface and thump it gently on the sides. Take the plant out of the pot by pulling it. To get the plant out of the pot, turn it upside down and gently smack it. Use a trowel to loosen up the soil around snake plants that are planted in the ground. While doing this, be careful not to damage the roots or leaves.
Examine the Roots
Once the plant has been removed from the soil, pull away as much soil as possible until you can see the root structure. Establish strong, well-developed roots. Plants that have few or weak roots are probably too young for division. You should wait a few months for the roots to grow. Plant leaf cuttings in water or soil if you still wish to create new plants.
When looking for snake plant root rot, be on the lookout for signs. Mushy and dark patches on the roots are signs that the rot is already present. It can be easily fixed, however. Simply trim off the rotten parts with a clean and sterilized knife or shears. Additionally, you can cut off large, bulky roots that wrap around the entire root ball. Keeping the plant in its new pot will prevent the plant from overgrowing.
Divide the Roots into Sections
Identify the place on the root where it can easily be divided after the damaged portions of the root are removed. You can cut off smaller portions of a root ball, or you can make equal portions from the whole root ball. Decide how large of a section you want based on the size and number of pots you have. Make sure that each section has at least a couple of healthy leaves and long rhizomes (white parts) and some roots. Sharp pruners, a knife or a handsaw will all work.

Plant Each Section in a Separate Container
Make sure the drainage holes of a container are completely open. After that, you need to cover the holes so that the soil won't fall through. Cloth or mesh tape can be used to cover the holes. Another option is to layer rocks, marbles, or pebbles. Then add a thin layer of potting mix. Determine the approximate depth at which soil should be poured before planting. After that, place the plant at the same depth it was before. At least 1 inch of space should be left between the pot rim and the top soil surface of the root ball. Don't pack the soil too tightly. Add a thin layer of decorative rocks or marbles on top.
More Related Articles for You!