Have you ever consider making your own potting mix for your houseplants? If you haven't, read on and find out why you must give it a try!
Benefits Of Making Potting Mix
There is no need to purchase store-bought bulk bags of potting soil when the same mix can be easily made at home. Making your own potting mix has several advantages.
Cheap
You can make your own homemade potting mix at home using inexpensive ingredients, which you can use in many different homemade potting mix recipes. Commercial mixes are pricey, so I suggest making your own.
Fun
You can make your own potting soil simply and easily. If you have children, this is an excellent way to involve them in the process. Mixing tactile materials is the kind of fun that children and adults alike will enjoy.
Full Control
The best part about making your own is that you can use high-quality, organic ingredients, and reduce the use of chemicals and other additives commonly found in commercial brands.
Flexible Amount
Potting mix that you make yourself enables you to purchase just the amount needed for that purpose, whereas commercial products require you to purchase on a standard basis.
Customizable
When you assemble your own mixes, you don't have to stick with the same formula for every plant. You can create potting soil according to the plant's needs using a few key ingredients.
Homemade Potting Soil Ingredients
In order to explain what each ingredient is for, I will provide a quick description of each one below. So that you'll be able to decide which one is best for you.
If you are looking for these organic ingredients, they are easy to find at any garden center or home improvement store.
Peat Moss
Every potting mix recipe begins with an essential ingredient, and peat moss is one of the most popular. It breathes and retains moisture.
It is important to know that peat moss is acidic; thus, unless you're growing acid-loving plants, you'll need to add 1 tablespoon of garden lime to every gallon of peat to make the pH a neutral 7.
You should also pre-moisten peat before using it to make potting soil, since it is typically packed dry (since it is lighter).
Coco Coir
Often used as a base ingredient, coco coir is a sustainable alternative to peat moss. It is derived from the coconut processing industry, which is why it is more environmentally friendly.
In addition, it is neutral, so there is no need to add lime to it, and you will not have to worry about the acidity.
Since coco coir is usually sold as a compressed block, you'll need to break it into pieces and moisten it before you use it. Once you moisten it, it will expand, so add water to your recipe before measuring.
Compost
Compost is a perfect way to inject essential nutrition into your homemade potting soil. You can add homemade compost, mushroom compost, decomposed manure or worm castings. You must be sure your own has been heated properly if you choose to use your own. Otherwise, it could contain insects and weed seeds, and you do not want to add them to your mix.
Perlite
If you've purchased potting soil but wondered what the white stuff in it is, it is called perlite. It is used in potting soils to prevent compaction, and to ensure proper drainage.
Coarse Sand
Several types of plants need quick draining soil mixes, and sand can provide both. It increases drainage while keeping the mix workable.
Vermiculite
By incorporating vermiculite into your DIY soil mix, you will benefit from its ability to retain moisture, as well as reduce soil compaction.
Almost all soil mixes contain it, particularly if you are prone to forgetting to water your plants. The only exception are mixes for growing succulents or cacti.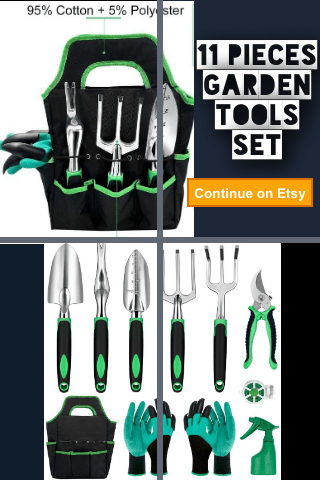 Gypsum
In addition to retaining soil aeration, this natural amendment breaks up hard or heavy soils and helps keep the mix pliable.
Additionally, garden gypsum provides calcium, a minor nutrient needed for a wide variety of fruiting and flowering plants, such as vegetables.
Blood Meal
Other organic nitrogen sources which are often present in commercial mixes include blood meal. This promotes healthy, lush green foliage growth.
Planting annuals and perennials and growing generous amounts of leafy vegetables also works great with this soil amendment.
Garden Lime
It is also referred to as crushed limestone or garden lime, and it is widely used for raising soil pH and neutralizing acidic soil.
If you use peat moss in potting mix, you can add it to that. Unless of course you are using it for acidic soil loving plants.
DIY Potting Soil Recipes
We have gathered several different homemade potting soil recipes so you can select the one that is best for the plants you are growing.
Cactus and Succulent Soil
This mix provides all types of succulent and cactus plants with structural and drainage support, and is great for both indoors and out. It is suitable for all types of succulents and cacti.
3 parts potting soil
2 parts coarse sand (use 3 parts for cactus plants)
1 part perlite (pumice)
Houseplant Potting Soil
These lightweight and odorless DIY potting mixes can meet all your indoor plant needs with just a few common ingredients.
2 parts pre-moistened peat moss or coir
1 part perlite or pumice
1/4 – 1/2 part vermiculite
1 tablespoon ground limestone per gallon (if you use peat moss)
Basic Outdoor Container Potting Soil
A reliable water-retaining indoor and outdoor container mix, this nutrient-rich mix is perfect for summer pots and planters.
2 parts peat moss or coir (pre-moistened)
2 parts compost or composted manure
1 part perlite
1/4-1/2 parts vermiculite
1 tablespoon garden lime for each gallon of peat moss
How to Mix Potting Soil
The ingredients for your homemade potting mix are simple to find, and you will only need a few supplies that you can find in your house.
Supplies Needed:
DIY potting soil ingredients
Measuring container (your "part")
Shovel or trowel
Garden tub, wheelbarrow, potting tray, or bucket
Safety mask (so you don't breath in the dust)
Water
Don't worry about how you measure a "part" too much. You can use a measuring cup, a soil scoop, or a bucket as long as it's most convenient for you.
A potting mix recipe is essentially a ratio-based collection of materials. The materials in the recipe are proportional to the quantities in the description.
Make sure that you wear a safety mask when handling and mixing your own potting soil.
You will need all of your ingredients, and then you can simply measure them out using your measuring cup, and pour each ingredient into the mixing container.
Stir the ingredients with a trowel or shovel until well blended. If the ingredients seem dry, add enough water as you work to moisten them as you go.
If you mix your homemade potting soil up well, you can immediately use it, or you can store it for later.
Storing Leftover Homemade Potting Mix
Making your own potting soil offers the advantage of making what you need at the time, but if you have leftovers or would like to make a larger batch, you can easily store it for future use.
You can simply place it on a shelf in your basement, garage, or shed. You should simply make sure you store it in an airtight container, so that no bugs can get into it. A five gallon bucket with a tight fitting lid works well for this. You should label each bucket with a description of what type of homemade soil it contains, because they will all look similar after being mixed.