Do Snake Plants Attract Bugs?
The snake plant is a hardy plant that thrives in almost any condition. However, pests on the snake plant can be a nuisance. But why do bugs attract snake plants? Also, how can we deal with these bugs? Let's find out.
Snake plants are plagued by gnats, spider mites, aphids, and whiteflies. Poor air circulation, overwatering, and high humidity is factors that contribute to pest infestations. Keep pests at bay by not overwatering, regularly checking for them, and using neem-based organic repellent.
If you follow the proper treatment, you can beat those stubborn pests and get your snake plant back healthy and thriving. Keep reading to learn more about those pests and their solution to save your snake plant's life.
---
Common Bugs in Snake Plants
Previously, we discussed whether snake plants attract snakes, but this time we will discuss snake plants that attract bugs. However, check it out here if you haven't already: Does Snake Plant Attract Snakes? Here Are Some Super Interesting Facts for You!
Below is a list of bugs that love snake plants:
---
Identification Signs:
Flat scales, oval in shape, broader at the hint end.
Adult scales are 3-4 mm long, and 2 mm wide.
Covering made of molted skins.
Feeds under his protective layering.
Does not produce honeydew.
Feed by inserting needle-like mouthparts into the plant tissue and sucking out sap from the plant.
Inhibit photosynthesis by blocking light.
---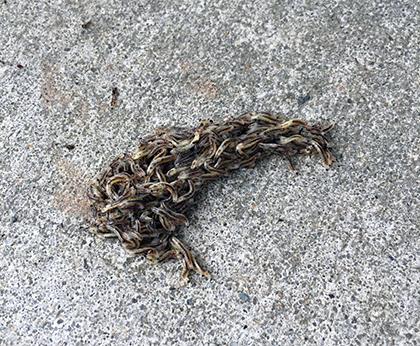 Identification Signs:
small, delicate-bodied flies with long legs.
harmless as they do not bite or feed.
It creates a nuisance in the group.
It feeds on algae, fungi, and plant roots.
have a shiny black head.
whitish to the transparent body.
More noticeable during fall and winter –
Loss of vigor
Yellow leaves
Decayed plant matter
Poor growth
damage to seedlings, young plants, and cuttings.
---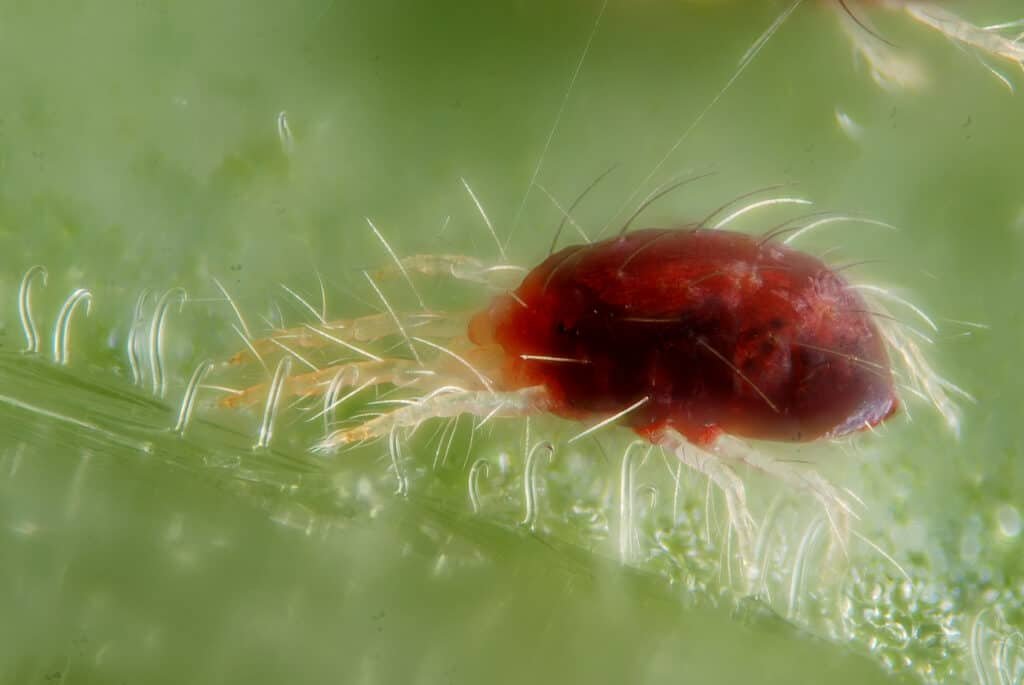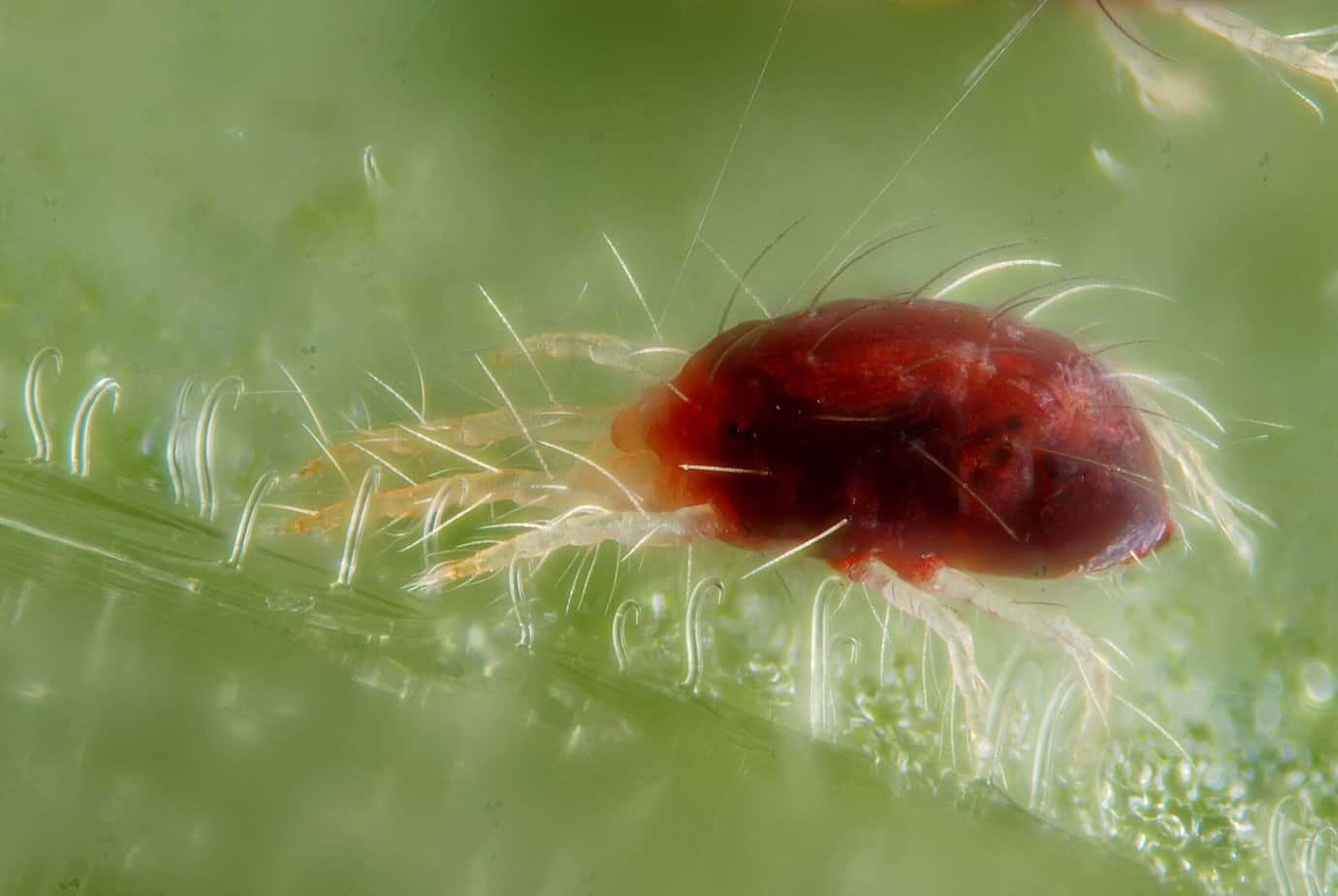 Identification Signs:
patterns of silvery dots or stippling on the leaves.
Target the stomata of leaves.
It is difficult to see with the naked eye.
found on the undersides of leaves.
reddish-brown or pale in color.
Pierce the leaf tissue and such plant fluids.
Tiny spots on leaves
Holes in the leaves
---
Whiteflies (Aleurodicus dispersus) are annoying insects and create a problem for the plant's health. They secrete honeydew, which increases the risk of fungal diseases and attracts other bugs.
Identification Signs:
Merge with the color of the leaves they are stuck with.
---
Aphids
Identification Signs:
Secrete honeydew leads to black sooty mold.
Comes in different shapes and sizes.
---
How can there be bugs?
Various factors can lead to bug infestations, such as:
---
High Humidity
Keeping snake plants in high humidity levels can be problematic. Firstly, snake plants prefer a high humidity level; if this is the case, then they should be monitored promptly.
In humid environments, pests thrive as they require some moisture for their bodies; They also cannot survive for long in hot weather. In high humidity, pests naturally gravitate to these areas and plants.
Snake plant leaves that have been in high humidity for a long period of time also show signs of yellowing and wilting, and pests get perfect conditions to thrive and slowly build their homes in such plants.
---
Overwatering
When you overwater your plants, the soil suffers as they don't have time to dry out. Snake plants also do not like to stay in the water; it leads to root rot.
As a result, overwatering in a pot attracts bugs, and bugs will thrive there as well. As a result, the plant is poisoned, and the owner is forced to toss the plant completely.
In addition to providing the plant with appropriate cultural conditions, good drainage is also important when watering. If the pot doesn't drain properly, the water won't drain out completely and keep the plant flooded.
---
Poor Ventilation
If snake plants are grown in an area with inadequate air circulation, they will not thrive. If they are grown in a group or in an area with aerated soil, they will attract pests.
As a result, fungal and bacterial growth, as well as root decay, are favored. The soil will not dry out quickly, so it presents the perfect conditions for pest attack.
---
How do you get rid of bugs?
When snake plants become infested with bugs, they can be treated in various ways. It's best to handle this problem immediately.
It's possible to treat bugs with either an organic or chemical method; you choose.
---
Prune and Isolate
Begin by separating the infested plants from other plants. Prune the visible infested sections and damaged leaves and destroy them completely.
Please make sure to disinfect and clean the area where the infested plant was previously and sanitize your hands.
---
Spray with Plant-Based Miticides
Several plant-based miticides contain natural ingredients that are harmless to the plant and help fight pests.
Spritz the solution on the entire plant, but always test it on a leaf in order to avoid any harm.
Here are some effective sprays you can use:
Pyrethrum: A naturally occurring sweetener derived from a chrysanthemum is poisonous to insects because it targets their nervous system.
Cinnamate: This chemical is made of cinnamon oil and is effective in eliminating all stages of pest infestations. Spray the solution onto the infested plant every three days for two weeks to eradicate the unwanted pests.
Neem oil: Neem oil is an effective way of keeping insects at bay. This oil is derived from the seeds of the neem tree and also works as a repellant. You'll have to apply it regularly to the plant for effective results.
Rosemary oil: Rosemary essential oil is perfect for preventing the growth of plant pests. Simply dilute it with water and spray it all over the plants. Rosemary essential oil is non-toxic to humans and plants alike.
---
DIY Herbal Tea Miticide
Tea with cinnamon and cloves is an excellent way to treat pests. Mix 1 tbsp of cinnamon and 1 tbsp of cloves with a quarter cup of water. Boil the liquid, cool it down, and add the crushed garlic.
Mix the tea with a splash of dish soap and pour it into a spray bottle. Spray the leaves with the herbal tea every three days until complete relief.
---
Household Chemicals
If you would rather make your own medicine instead of buying fancy miticides, you can use these items to produce homemade insecticides:
Rubbing alcohol: Rubbing alcohol can be very effective in deterring pests. If you mix 1:1 alcohol and water for a solution then you can spray it directly on your plant's leaves.
Dish soap solution: Mixing 1 tbsp liquid dish soap with 1 liter of water creates a spray. Spray the plant with this solution and then wash with plain water. Do this regularly for full effect.
Always read the instructions and precautions on the label of chemical pesticides, and insecticides, before using them on the plant to ensure its safety.
---
Showering the Plant
Getting rid of them can be accomplished by treating the plant with a bucket of room-temperature water, washing down the plant from the underside of the leaves.
Water the plant and ensure that the excess water is completely drained. Keep the plant in bright indirect sunlight for at least six hours a day.
---
Removing the Plant
Although we understand you are going through a challenging time, suppose those pests still linger after you have tried everything possible.
It may be necessary to remove the infested plants and start over by disinfecting the areas where the plants were kept and thoroughly cleaning them.
---
Prevention Tips!
Keep the snake plant in a healthy environment to prevent a pest infestation.
Humidity and moisture are ideal conditions for pests.
It is vital that the plants stay hydrated by not drowning.
Avoid misting the plant.
Keep the humidity level around the plant at about 40% in order to keep pests at bay.
Occasionally spray miticides onto the plant to expand its immunity, which will keep pests at bay.
You should use neem oil spray as a preventative measure.
Avoid over-watering and over-fertilizing the snake plants. Doing this makes the plant vulnerable to pests and can also support fungal growth.
The leaves should be cleaned every few days without keeping them moist.
---
More Related Articles