What causes root rot in snake plant?
A snake plant's foliage absorbs water and is drought tolerant. Due to the fact that they have very few issues, these are gaining popularity among beginners.
Because it is a succulent, it does not like too much water and too much feeding. Root rot occurs easily.
There are numerous reasons for root rot, and we will list some of the common issues faced by hobbyists.
Let's check out the possible causes of root rot.
Overwatering
During the winter months they may go up to two months without water. The snake plant hates being overwatered and is able to survive for up to three weeks without water.
That's how water sensitive snake plants are.
The soil must be completely dried out before watering the snake plant, so we must be cautious when watering it.
Feeling the surface of the soil before watering a snake plant is a good rule of thumb.
Excess moisture in the snake plant's soil can cause the top-soil to become moldy when it's overwatered.
As a result of this mold, the soil is unable to provide the desired amount of nutrients to the plant.
A moldy environment not only invites fungi and microbial diseases to the plant, but also invites a root rot.
A root rot can be caused by these pests.
Feel the soil and follow a watering regimen.
Inadequate drainage
In addition to the watering issue, we ought to take one more consideration into account.
Idle water collected on the tray should not be left on the snake plant. The idle water will cause overwatering.
It would also be a good idea to check the drainage holes to ensure that they are not blocked. The excess water will not ooze out of the pot if drainage holes are blocked.
The holes in your plant might not be blocked, but one may never know if one overwaters it.
That's a mistake any professional can make at some point in their career.
Your drainage holes might be the reason for keeping the soil constantly soggy. Constant wet soil will cause normal root rot since it will cause the plant to be overwatered.
Overfertilization
If you've noticed yellow tips, leggy growth, and stunted growth, you've likely been overfertilizing.
If you answer yes to the question then the plant is likely to have been overfertilized.
It is necessary to fertilize snake plants in order for them to grow healthy.
Do not fertilize the snake plants during their dormancy period. However, the amount of feed should be very small and diluted.
The presence of increased salt in the soil can lead to greater growth due to overfertilization or fertilization spikes.
The plant may be stressed and might develop root rot when provided with excess feed.
Size of the pot
Plants are often kept in pots too small for their size.
When we keep too many pots, what happens to them?
Plants placed in oversized pots will need more water because bigger pots require more water.
Because of this, the plant is unable to ooze out excess moisture, and the soil remains moist all the time.
There is a direct relation between the size of the plant and the size of the plant.
The ideal size of the pot for our snake plant is a 2-gallon pot if its length is one foot.
A smaller pot will cause the roots to have difficulty taking in the correct amount of nutrients from the soil, resulting in slower growth.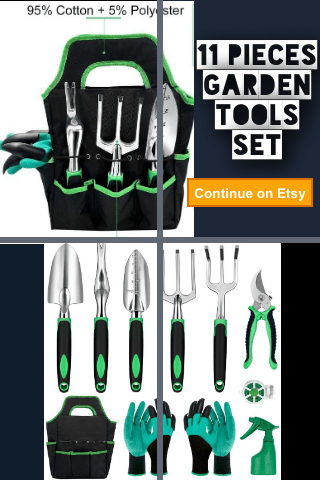 Type of potting soil
The snake plant grows best in a mixture of cactus soil and compost in well-aerated potting soil.
Snake plants will benefit from using well-drained potting soil that provides a good drainage system and prevents overwatering.
We should repot our snake plant with a fresh mixture of cactus soil if the soil that we are using has been damaged.
In order for plants to grow, they must take in the correct amount of minerals and nutrients from the soil.
Also, make sure there is no pungent smell coming from the soil.
Other causes
Whenever you purchase a plant, always check it to see if it's in good condition. It may be that you've selected one that's already suffering.
When you order online and travel to the plant, you will be stressing it, and if we stress it more, it will cause a root rot situation.
Occasionally, we fertilize the plants right after purchase.
Watch out!
It is possible that the snake plant's owner fertilized it just a few days before, and adding extra feed will act as a catalyst.
So make sure to inspect before fertilizing.
One more crucial factor overlooked during pruning is disinfecting the pruners/scissors/clippers.
Consequently, always sterilize scissors before use in order to avoid spreading pests from one plant to another.
Finally, do not attempt to resolve all the issues at once. Give the plant time to adapt to the changes.
How to fix root rot in snake plant?
We can remedy root rot issues by repotting them in a new pot. However, if the problem has worsened, propagating the plant may help.
The plant can still be saved at an early stage. Thank you for suggesting repotting as an option.
We need a few things in order to perform the repotting of a snake plant;
Potting soil and cactus soil
Compost
Scissors
Disinfectant or rubbing alcohol
A new pot
Bleach( if we choose to use the older pot)
The repotting of the snake plant should be our first priority.
The snake plant should be pulled gently from the container. Try to be extra gentle with it here, because we don't want it to cause any harm to the roots.
Roots should be free from soil that surrounds them.
Alternatively, you can run running water over the snake plant to flush it out.
Disinfect the scissors using disinfectant and remove any brown and mushy roots.
Besides the roots, be sure to also look at the leaves.
Leaves that are yellow or brown should be discarded, as they are now an extra load for the plant and will not do much good.
In the case of a brand new pot, the bleach solution does not need to be used.
Clean the pot thoroughly with bleach solution in case we are using the same pot.
Leave the pot to dry out for about 2 hours.
Make sure you place some stones at the bottom of the pot. This will help prevent blockages of drainage holes. Add the mixture of potting soil, cactus soil, and some compost to the pot.
Install the snake plant in the middle and add another layer of soil above it. Do not exert excessive pressure while doing this; we want the roots to be intact.
Ensure that the soil is devoid of air pockets by gently tapping the pot.
Water the newly potted snake plant. Check if the drainage holes are working and get the watering just right.
After potting the snake plant, it should not require any fertilizer for about a month.
Allow the plant to adapt to the situation.
When the snake plant's root rot is in its early stages, it will thrive once again with all your love and nurturing.
The snake plant should not be stressed after repotting and should be placed in an area with enough bright light.
How to prevent root rot in snake plant?
The snake plant is one of the easiest plants to care for since it requires minimal attention. It is the perfect choice for forgetful gardeners.
Root rot can, however, be prevented by following some guidelines. They include:
Don't overwater your snake plant.
Make a watering regime.
Always feel the soil before watering.
No extra feed and no feed during the winter.
Use of fresh potting soil and cactus soil.
Check for the drainage holes.
Getting the temperature and the humidity right.
Misting during the winter to maintain humidity
Right-sized pot.
Snake plants should never be moved from one extreme to another.
Snake plants should not be allowed to stand on still water.
Our snake plants will thrive and show healthy growth if we follow the above instructions.
Is it necessary to test the plant's strength, even though it's very sturdy?
Always be on the lookout for the signs and signals your plant might be sending you. They might need your attention once in a while.
Our in-law's tongue doesn't complain or demand anything that cannot be fulfilled.
How can I make my snake plant grow faster?
Tips on how to make your snake plant healthy:
Providing the snake plant with bright sunlight
The soil should always be dry before watering. Feel the soil before watering.
Use disinfected scissors/pruners once in a while to keep the snake plant in shape
When propagating the snake plant in any way, select only healthy cuttings from the snake plant
You should never add fertilizer to your snake plant during the winter, and make sure that it gets regular misting to maintain the humidity.
Keep your snake plant away from cold drafts, as they may suffer stunted growth.
Your snake plant will thrive and be healthy if you follow these tips.
Please share your Snake plant experience with us.
______________________________________________________________________________________________________________________________
There are still many recent and interesting articles about Snake Plants..
..as well as other unique information from All Things Gardener..
For further information and other inquiries..
..you can contact us here