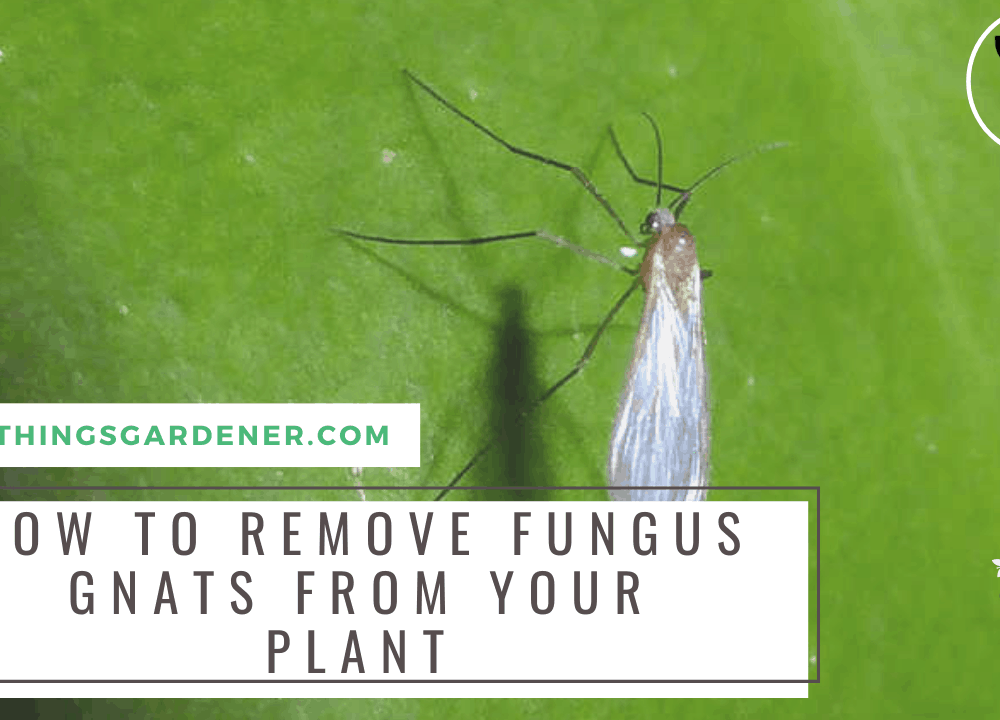 Get rid of fungus gnats instantly! Personally, I have tried all of the recommended methods, but without success. Find out how I get rid of fungus gnats successfully and efficiently!
There are easy, natural ways to get rid of fungus gnats. Here I share with you why you are never free of these swarming insects, and I share with you what I use.
Plant Gnats aka Fungus Gnats
These gnats are attracted to rotten or freshly picked fruits and vegetables, organic materials, and liquids like soda, wine, and vinegar.
The fungus gnat is a fruit fly-sized insect pest that mostly affects indoor houseplants.
These insects range in size from 1/16 to 1/8 of an inch (1.5 to 3mm), which is about the same size as a fruit fly.
In comparison to fruit flies, fungus gnats have a thinner body with longer legs and antennae.
Normally, you will see fungus gnats flying nearby your plants since they are weak flyers.
In the growing medium, fungus gnat larvae can be controlled using insecticides and biological controls.
A fungus gnat larva develops in the growing medium of houseplants and is considered a minor pest.
Typical room temperatures (65 F to 75 F) enable the life cycle (from egg to adult)..
..to be completed in three to four weeks with continuous reproduction occurring year round. 
Habits And Life History Fungus gnat larvae typically live on top of the growing medium..
..within the first couple of inches, depending on how moist the environment is.
Often found around overwatered houseplants, these are caused by the decay of organic matter in the soil. 
Additionally, be sure to remove containers with decaying plant matter..
..such as decayed bulbs and roots, which provide an excellent source of food for fungus gnat larvae.
The systemic insecticide imidacloprid also kills fungus gnat larvae when applied to the growing medium.
One biological control option for controlling fungus gnat larvae is to apply entomopathogenic nematodes..
..to the growing medium as a drench.
Insect parasitic nematodes are tiny roundworms that enter larval fungus gnats through natural openings..
..such as the mouth, anus, and breathing pores.
Larvae of fungus gnats die within three or four days.
An effective nematode against fungus gnat larvae is Steinernema feltiae.
You can detect the presence of fungus gnat larvae by inserting 1/4 inch slices..
..or wedges of potato into the growing medium.
An adult fungus gnat resembles a delicate little winged critter that's grayish black and smaller than a fruit fly
..or a small mosquito.
They prefer humid, moist conditions. 
Despite being harmless, the adults leave eggs and when they hatch..
..the larvae feast on fungi, plant roots and other organic materials.
As a result, they are serious pests to seedlings and cuttings you wish to root. 
Watering your plants might cause adults to take flight.
While adults gnats are just irritating..
..their larvae feed on roots, causing leaves to turn yellow and drop or even killing entire plants.
You may notice these nuisance pests more during the cooler months of fall and winter..
..as outdoor plants are moved inside and as shorter, cooler days slow plant growth..
..causing them to retain more moisture. 
Here we have story from Maria about her experience encountering fungus gnats in her snake plant
Let us hear Maria's story
I'm not sure what I was expecting when I first saw the word "gnats" on my plant.
But this, this is something else entirely!
Tiny little bugs congregating around my plant and gorging themselves on it.
They're in the soil, they're climbing up to the leaves even going so far as to fly right into your face…
.…if you try to get closer for a better look!
It's like a horror movie; these things were starting out small and innocuous…
…but they've already grown over time into some sort of gigantic creature that has taken over my snake plant.
And now all of their eggs are hatching too. In no matter of time, I go to the storage, searching for the anti-bugs spray.
And I spray it all over my snake plant. I take the remaining egg and put it outside.
After that I put my snake plant in my bedroom so I can keep an eye for it from another pest that want to coming in.
It's OK for them to be there in small numbers but it's not OK when they become unmanageable,"

Jason Chongu, Indoor plant expert
The interesting part…
How do gnat bites feel and look?
An allergic reaction to the saliva of the gnat is what causes gnat bites to appear like mosquito bites.
Gnat bites typically cause bumps that look like:
small
red
painful
very itchy
swollen
Additionally, you may notice bleeding where the gnat bit your skin. Sometimes, the bumps turn into blisters filled with fluid.
Is there a treatment for gnat bites? 
If you have a minor reaction to gnat bites, you can treat them at home. Your symptoms will disappear within a few days.
The following five treatments are the most effective for treating gnat bites.
1. Soap and water
Wash the bites gently with mild soap and cool water. This helps to clean the area and soothe any irritation.
If the bites are rubbed, they may worsen your symptoms. After washing the bite, gently pat it dry.
2. Cold compress
You can use a cold compress to ease irritation and swelling.
cloth or towel soaked in cold water
ice pack wrapped in a moist towel
ice cubes in a plastic bag
frozen bag of vegetables with a moist cloth wrapped around the bag
Use the cold compress several times throughout the day for best results. Never apply ice directly to your skin.
3. Anti-itch creams
Itching can be relieved by applying a thin layer of hydrocortisone cream to the affected area. Creams containing corticosteroids treat gnat bites by reducing irritation, redness, and itching.
If you are experiencing minor skin irritations, you can try calamine lotion.
Both treatments are available without a prescription. Be sure to read the directions before using.
4. Antihistamines
These drugs may reduce itchiness and irritation caused by insect bite reactions as well as allergic reactions.
Buying antihistamines without a prescription is possible since they are available over the counter. Make sure you follow the directions on the package.
5. Elevate the affected area
You may benefit from raising the body part that was bitten if you were bitten on your arms or legs. This will help decrease swelling and move blood away from the area.
Why Fungus Gnats Persist
You can't eradicate fungus gnats all at once since they are present in all new plants you buy and potting soil you use.
Gardeners can't escape it, and organic gardeners especially can't.
It's part of the circle of life. It is common practice to store potting soils purchased at garden centers…
…big box stores, and so on together; the potting soils are moist…
…and full of conditions that are ideal for fungus gnat reproduction. 
It is not the fault of anyone.
It is not because you overwater that you have a fungus gnat problem. I roll my eyes whenever I hear someone say that.
As an example, from the outside my house no longer had the fungus gnats.
I was disgusted to find out that they were in the home again.
I follow a consistent schedule of watering and make adjustments accordingly as the environment…
…and the season change.
I then realized that I had purchased some herb plants on clearance at a big box store…
…and had placed them on my kitchen window sill until I had time to re-pot them…
…and introduce them to the greenhouse. As it turned out the fungus gnats were infested.
Additionally, be sure to remove containers with decaying plant matter..
..such as decayed bulbs and roots, which provide an excellent source of food for fungus gnat larvae. 
Go on
Getting rid of fungus gnats has not been easy.
During my research on how to get rid of fungus gnats I found many methods that sounded good but didn't work when I tried them.
Drying out the soil. 
My Peace Lily such as the spathiphyllum (Spathiphyllum) had its leaves turned brown and showed signs of this stress.
Also, newly rooted cuttings need to be always kept moist to thrive…
…so letting them dry out to two inches in the first place would be a death sentence for them.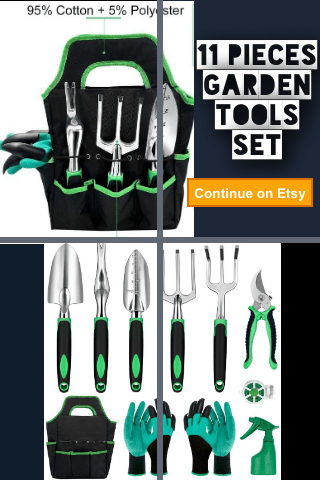 We are talking about the constant moistness but not drenched.
Replacement of topsoil with sand.  
The larvae can be found even buried deep in the potting soil if you get it infested. 
It is thought that the sand will deter the fungus gnats from laying eggs and continuing the cycle…
…however if you remember the reasons why they persist above, then it is just added work.
However, when I tried it, the rascals started getting into the bottom drain hole rather than the top.
One thing I haven't tried is an organic soil drench. Neem, I have it but I don't use it in my home…
…since I don't like its odor or beneficial nematodes.
The main thing is…
How to get rid of the fungus gnats.
Although it sounds crazy, sometimes I pasteurize my soil before potting up plants…
…or cuttings if I see an excess of fungus gnats. Does that always happen?
It is not a cure-all, but it has been effective for a wide range of problems.
You wouldn't need to pasteurize if you buy pre-sterilized seed starting mix…
…but I needed to start seeds at a larger scale, so I was going to make my own compost mix.
Besides getting rid of the larvae that may be present in just about any potting soil out there…
…it will also get rid of the lingering bacteria that will contribute to damping off when it is time to plant seeds. 
Temps in this range will kill any undesirable organisms without harming any beneficial ones. 
It is more likely that you will see these pests during the cooler months of fall and winter..
..when outdoor plants have been brought indoors and shorter, cooler days cause plants to retain more moisture. 
The use of Bti drenches to saturate outdoor plants may not be the best option..
..so drop mosquito dunks labeled as safe for pet and wildlife use in a watering can or bucket.
Pour the water over the soil of your outdoor plants after removing the dunk, saving it for later use.
Yellow Sticky Trap can also Stop tiny fungus gnats from swarming around potted plants with a sticky yellow trap.
Yellow is the color most attracted to gnats, and yellow cards are covered with sticky adhesive and can be used to trap them.
Next up…
What Is the Best Pasteurization Method?
Repotting plants doesn't require pasteurization any more, I explain why at the end of this article.
Heat the oven to 200 degrees Fahrenheit. Add up to 4 inches of your potting soil to a large baking pan…
….I like the large aluminum ones at the Dollar Store and place a meat thermometer in the center of the tray…
…deep into the dirt. Place the tray in the oven and keep an eye on the dirt's temperature.
Whenever the dirt reaches 160 degrees, bake for 30 minutes. Allow the dirt to cool completely before using.
I sometimes pour boiled water, through a wire sieve, through the soil when I am in a hurry.
Last but not least
My Easiest and Main Weapon against Fungus Gnats
Amazon is where I get my yellow sticky traps.
There are a variety of yellow sticky traps, including ones that you can hang, so pick one that works for you.
If you only place yellow sticky traps and do nothing else, you will not be able to eliminate your fungus gnat problem.
Flying adult fungus gnats should be captured with sticky traps so that they cannot lay eggs in your potting mix and continue the life cycle.
This yellow paper is what keeps the fungus gnat population down so it cannot lay eggs.
I don't use the spikes that come with the packages. I peel the paper off to reveal the sticky stuff.
When watering, I found that gnats swarming from that edge of the pot when I laid the sticky side up.
I set out traps around the beginning of March when I observe an outbreak of brown aphids on my house plants.
Within a few days they start piling up on the traps.
I keep sticky traps out in my greenhouse to control fungus gnats all year round. 
So fungus gnats have to be brought in constantly since I use bags of potting soil….
….or make my own organic compost in my greenhouse.
In my greenhouse I will not use Neem drench either because of its unpleasant odor.
This really has been the easiest and most effective way to control the fungus gnats.
Fungus Gnats as well as White Fly, Aphids and Leaf Miners can be controlled with these products.
Better bang for the buck! There are people who make their own traps…
…however I don't think it's worth the hassle to me.
There have been some comments that the traps can also catch beneficial insects…
…but I have not found that to be the case. I mostly catch fungus gnats and one spider recently.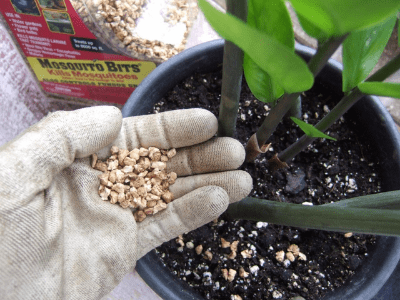 Fungus gnats require temperatures between 70 and 75F for optimal development.

According to Cornell University
Because you need to attack fungus gnats on all fronts in order to control them.
3 STEPS TO CONTROL FUNGUS GNATS
There are three main steps you need to follow in order to effectively control fungus gnats
Treat Potting Mix to Kill Larvae
Even if you only see fungus gnats occasionally, once you start catching them you'll realize just how many you have!
Despite the fact that adult fungus gnats are harmless, larvae in the potting mix, if present in large numbers, can cause root damage to plants, especially younger ones. 
Capture Adult Fungus Gnats With Traps
In addition to controlling the moisture in the potting mix, you will also need to trap any adult fungus gnats. 
Yellow traps attract adult fungus gnats, which stick to them after landing and cannot fly away.
You can make a similar homemade fruit fly trap with vinegar and dish soap instead.
Add a few drops of dish soap to a bowl of vinegar and leave it uncovered on your countertop..
The soap cuts the surface tension of the vinegar so the flies sink and drown.
Make Your Own Alcohol Spray As tempting as it may be to buy over-the-counter pesticides..
it is recommends a safer alternative.
Instead of dangerous and toxic pesticide spray, use 91% isopropyl alcohol in a spray bottle..
It is effective at killing the flies on contact and less harmful than conventional pesticide..
Treat Potting Mix To Kill The Larvae
The last step is to treat the potting mix to kill the larvae to prevent them from becoming flying, adult fungus gnats. 
Flying adult fungus gnats should be captured with sticky traps so that they cannot lay eggs in your potting mix and continue the life cycle.
Easily control pesky, adult fungus gnats, thrips and other flying insects without the use of toxic chemicals.
An Exterminator explains how to get rid of fruit flies easily
We asked a pro for eco-friendly tips on how to keep these pests at bay.
Make sure your window screens are in good repair.
Fruit flies are tiny, so they can enter your home through even the tiniest openings-in particular, those around your windows. "One of the easiest ways to prevent fruit fly outbreaks is to have functioning window screens," Wong (pro eco-friendly) says. "You should also seal any gaps around your windows, particularly those around air conditioners."
Keep Fruits and Vegetables Off Your Countertops
The fruit fly, like moths drawn to a flame, is drawn to, well… fruit. That's why Wong suggests avoiding keeping your produce out on the counter. Whenever you buy ripening fruits, store them in the refrigerator as eggs can be found in them. On countertops, fruits and vegetables should be washed well and covered.
Your kitchen, drain, and trash cans should be thoroughly cleaned
As soon as fruit flies invade your living space, Wong suggests deep cleaning your kitchen to remove all conditions conducive to their growth. It is important to clean out your kitchen, drain, and garbage disposal with boiling water, he says. "It is also important to keep garbage disposals and sinks clean, and empty trash cans often, especially if they contain food items or empty alcohol bottles."
Making a Vinegar Trap with Apple Cider
Because fruit flies can't resist the smell of vinegar, Wong recommends making a homemade trap to reduce your population. Cover the opening of the glass with plastic wrap and a rubber band and pour a little apple cider vinegar in it," he says. "Poke holes in the plastic cover for the fruit flies to enter. Once inside the glass, they won't be able to exit."
Make your own dish soap trap
When plastic wrap isn't available, Wong recommends using vinegar and dish soap instead. You can use dish soap to cut the surface tension of vinegar and get the flies to sink and drown. "Leave a bowl of vinegar uncovered on the counter," Wong recommends.
You can make your own alcohol spray at home.
While it may be tempting to buy over-the-counter pesticides, Wong recommends a safer alternative. He suggests spraying 91% isopropyl alcohol in a spray bottle instead of dangerous pesticides. "It kills the flies on contact and is less harmful than conventional pesticide."
______________________________________________________________________________________________________________________________
Sum Up
See having Snake plant is good choice for you to have! It's cool, its famous, it's easy to have and care!
What else do you need? In this pandemic time like this, is a good choice for you to have an new activity…
…and having snake plant is a good choice for you to have!
Conclusion
Last thing for sure. This plant need to be care carefully, remember plant need the "love" too.
Alright that's all for today! Do you have any questions about all of this?
Or do you want to add some method for getting rid fungus gnats away from snake plant?
Let me know your recommendation from the comment below.
I hope you can now take care your snake carefully and grow it big!
There are still many recent and interesting articles about Snake Plants..
..as well as other unique information from All Things Gardener..
For further information and other inquiries you can contact us here
Thanks for reading this article! Bye!
More Articles For You To Read