It is a flying insect similar to a gnat that lays its eggs in the soil of houseplants, where it hatches into larvae. Fungus gnats are dangerous to houseplants. In damp soil, the larvae can damage young plants' roots very quickly. When they turn into flying insects, the gnats spread fungal diseases to other plants in your home.
The best way to kill gnats in houseplants is to interrupt their lifecycle. Neem oil, hydrogen peroxide soil treatments, beneficial nematodes, and pyrethrins are all effective for eliminating gnat eggs and larvae. Flying gnats can also be caught and killed with yellow sticky traps.
These irritating insects are not only infesting your plants but also irritating you in your home. Thus, getting rid of fungus gnats on houseplants will help your plants stay healthy and stop the infuriating flies from bothering you.
How to Eliminate Fungus Gnats and Larvae in Houseplants
If you notice tiny gnats flying around your plants, you need to act right away. You can use some pesticides to kill off the bugs quickly, but you may not want potentially dangerous chemicals in your house.
There are several natural ways to eradicate fungus gnats from house plants. Here's a list of some helpful natural solutions:
Hydrogen peroxide may be used to kill fungus gnat larvae. The solution consists of saturating the soil with hydrogen peroxide and flushing it to kill off the larvae. This breaks their life cycle.
Neem oil to suppress houseplant flies. Neem oil is an organic insecticide that works by disrupting fungus gnats' hormones. You can use it as a soil flushing agents and to make homemade insecticide sprays.
Yellow sticky traps kill flying gnats. Gnats can be attracted to the yellow color and will die when bound to the traps. These effective gnat solutions discourage breeding and reduce levels of gnats.
The beneficial nematode Nematoda can kill fungus gnat larvae, and because they feed on them, they are not harmful to your plants, but they do destroy the tiny bugs in the houseplant soil.
An apple cider vinegar fungus gnat trap combines ACV with dish soap and sugar to attract pests.
Plant flies can also be killed with Diatomaceous Earth (DE). The naturally occurring silica powder in DE will kill flies as they emerge from the soil.
Fungus Gnat Overview
These tiny insects in the Sciaridae family feed on fungus in potting soil where they may affect the health of growing plants. Fungus gnats can carry fungal diseases to other plants, so it's necessary to get rid of them from houseplants.
What Are the Symptoms of Fungus Gnats on Plants?
When your houseplants are healthy, there may only be a few flies, so spotting fungus gnats is challenging. Of course, sighting minuscule flies is a sign of a gnat infestation.
You may find larvae and eggs of gnats on your houseplants if your potting mix contains the insect's eggs and larvae. Common symptoms of gnats on houseplants include:
Weak plant growth
Leaves that begin to turn yellow
Plants that start to die
Life Cycle of Fungus Gnats
It is important to understand the lifecycle of fungus gnats to get rid of them effectively. They have a short lifespan and reproduce rapidly, making it imperative to get rid of them as soon as possible.
Fungus Gnat Eggs
It takes an adult gnat about a week to lay over three hundred eggs. The females lay their eggs beneath plants. After four to six days, the larvae emerge, and the little grubs begin to feed on organic matter.
Fungus Gnat Larvae
The larvae of gnats live in the soil and consume decayed plant material. In just a matter of weeks, they can reach a length of 0.25 inch (6 mm). Unless there is enough organic matter in the soil or your plant has a fungal disease, the tiny white grubs will begin to devour your plant. Once they reach full size, they become pupae. The first three forms of the life cycle all take place in houseplant soil.
Fungus Gnat Flies
Following the pupal stage, which lasts three to four days, the adult gnats emerge from the soil and the cycle begins again. You must eliminate each stage of the gnat's life cycle to get rid of gnats permanently. You must not only kill the little flying pests, you must eliminate their larvae and eggs as well.
How To Get Rid Of Fungus Gnats
What are the best gnat control methods? We'll look at some possibilities. You may need a combination of methods to permanently eradicate these insects.
Water Houseplants Sparingly
Water your houseplants properly to eliminate fungus gnats. These insects need moist soil for their eggs and larvae to thrive. Water your houseplant after the soil has dried out by 2″ (5 cm). But don't water on a set schedule; wait until the soil is about half-dry before adding water.
There are two reasons why moist soil favors fungus gnats:
Unless the gnats and larvae have access to moisture, they will die.
Egg laying female gnats are attracted to damp soil in order to lay eggs. Dry soil in plant pots will not entice these pesky gnats.
During the winter, watering should be less frequent than in the summer.
Yellow Sticky Stakes
In order to effectively combat these tiny insects, you will need sticky yellow strips . These traps make it easier to capture adult fungus gnats and prevent them from laying eggs. Place yellow strips horizontally at the soil surface. Traps catch more flies the more you use them. While yellow sticky traps catch adult gnats, you should also check for gnat eggs and larvae in the soil of your houseplants.
Hydrogen peroxide
You can use hydrogen peroxide 3% to kill soil gnats in their egg, larval, or pupal stages. This common household solution kills these bugs on contact. Killing the eggs and larvae stops new bugs from developing and breaks the gnat life cycle.
Houseplants can be protected from gnats with a hydrogen peroxide drench. Here's how you use hydrogen peroxide to kill bugs in potting soil:
Your houseplant's potting soil should be dry to the top two inches (5 cm).
Hydrogen peroxide (3%) and water should be mixed one part each.
Hydrogen peroxide has antifungal and sterilizing effects that help to sterilize potting soil and kill larvae quickly. For this reason, you should thoroughly water plants with this solution and let all the liquid drain.
Other Ways to Sterilize the Potting Soil
In order to sterilize soil for plants in containers, several methods exist. These methods require that you remove the plant from the container, remove soil from the roots, and immerse the entire plant in soapy water. Once the soil is sterilized, rinse your plant and repot it.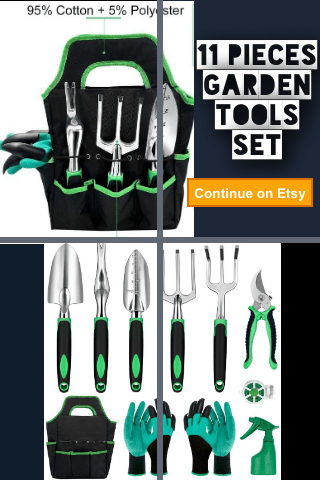 The potting soil should be sterilized after preparing your plant. Here are some methods:
Microwave method. In the microwave, heat moistened potting mix for 90 seconds. The temperature needs to be between 160°F and 180°F (71°C – 82°) to kill soil bugs.
Sun method. After four to six weeks, remove the potting soil and place the plant outdoors in the sun.
Most houseplant owners choose not to search for these methods. It is often preferable to discard the infested soil and use a fresh, sterile potting mix instead.
Neem Oil
When it comes to natural pest control, neem oil can be useful. You can use it to combat gnats, fruit flies, and many forms of houseplant pests. Neem oil will not harm you or your plants.
Neem oil acts as an effective, safe alternative to pesticides because the oil slows the growth of eggs, larvae, pupae, and helps prevent female gnats from laying eggs in soil. In addition, the oil makes most plant pests die off naturally.
Neem oil soil drench to kill off gnats
If you want to eliminate soil bugs, you can soak your soil in natural neem oil. Let the top part of the soil dry before applying the neem oil.
To prevent fungus gnats, you should eliminate their life cycle as follows:
One gallon (3.7 l) of water should be mixed with four teaspoons of neem oil and one teaspoon of liquid soap.
Thoroughly mix the oil and water.
Water your plants with the neem oil and allow it to drain.
The neem oil drench should be used until no signs of gnats are visible.
Neem oil natural insecticidal spray for gnats
Neem oil can be made into a natural gnat spray with the following steps:
One cup of neem oil and one teaspoon of liquid dish soap should be added to a quart (1-liter) spray bottle.
Fill with water and shake well.
Spray your plant leaves and stems once a week and leave to dry.
Flying gnats should eventually die after exposure to neem oil.
Food Grade Diatomaceous Earth (DE)
This mineralized fossil dust may be sprinkled over potting soil to kill plant flies that emerge from the ground. The microscopic silica cuts through the outer skin of gnats. The good news is it will not affect your houseplants, pets, or humans.
What you need to know about using diatomaceous earth to kill gnats:
Wear a mask as a precaution to prevent breathing in dust.
The powdered DE should be sprinkled on top of a dry planter and allowed to take effect for two weeks.
If the little black flying bugs do not disappear after watering, apply DE again.
When using DE, the soil must always be dry, so dry out the top layer of soil before applying.
Pyrethrin Sprays to Get Rid Off the Small Flying Bugs
Phyrethrin sprays are natural organic compounds that have insecticidal activity and are available online or at garden centers. They will help eliminate gnats, their eggs, and larvae. The best way to repel flying gnats is to lightly mist the leaves. If you have soil bugs, spray the top two inches (5 cm) of soil with water.
Apple Cider Vinegar (ACV)
If you want to control fungus gnats, you can use vinegar traps. Although vinegar won't eliminate all fly gnats, it will reduce the number. But you need to combine vinegar traps with other natural fungus gnat control methods.
Here's how to make an apple cider vinegar trap for gnats:
Mix 2 tbsp. ACV, 1 tbsp. sugar, and 1 tsp. liquid dish soap with 5 fl. oz. (150 ml) warm water.
Ensure that all ingredients have been thoroughly dissolved.
Place ACV near areas where gnats fly in small containers.
Gnats should be attracted to the trap by the sugar and vinegar, and the dish soap will prevent them from flying away.
Cinnamon Trap
Several people claim that cinnamon powder can kill gnats and gnat larvae. They believe that cinnamon is antifungal and destroys pathogens in the soil where larvae feed. With time, the larvae will die and you won't have any flies anymore.
No scientific evidence indicates that cinnamon gnat traps work. But you could give it a try by scattering cinnamon on an infested pot plant. Even if the cinnamon trap fails to eradicate larvae and flies, the room will have a pleasant smell.
Environmental Fungus Gnat Control
Use biological controls against fungus gnats to eliminate gnat eggs or tiny soil pests. Bacteria or microscopic worms can be introduced into the soil to eradicate gnat eggs.
Bacillus thuringiensis var. israelensis
The bacteria Bacillus thuringiensis also known as Bti is effective against mosquitoes and gnat larvae. If you want to use Bti to eliminate gnats, you must apply the Bt strain israelensis.
You should mix bacillus thuringiensis var. israelensis according to the manufacturer's instructions, apply it to your soil, and repeat the application after two weeks. Repeat this process if the bacteria do not kill the larvae within two weeks.
Beneficial nematodes
In addition to natural pesticides, beneficial nematodes can also be introduced to the soil if you're battling other soil-dwelling bug infestations. Nematodes are tiny, beneficial worms that hunt and destroy larvae in the soil.
If using multiple methods to eradicate gnats, it is imperative to combine their effects. For instance, a hydrogen peroxide drench will also kill nematodes. You can then add nematodes to the soil two weeks after the peroxide flush.
How to Prevent Fungus Gnats
Once you have successfully eliminated fungus gnats from your houseplants, you must make sure they do not return. Here are a few effective tips to avoid them.
Control soil moisture. Plants should be watered properly. This usually means waiting until the soil is dry before watering. Also, water in pots thoroughly so that the water drains out of the container. Frequent shallow watering leaves roots dry and creates gnat-friendly conditions.
Inspect new plants. It is important to inspect new houseplants for signs of pests before bringing them into your home, as well as to isolate them for two to three weeks to prevent other plants in your home from becoming infected.
Mulching. When mulch is applied to the top of plant pot soil, female insects will not lay eggs. Mulch keeps moisture in, so always test the soil's moisture level before watering.