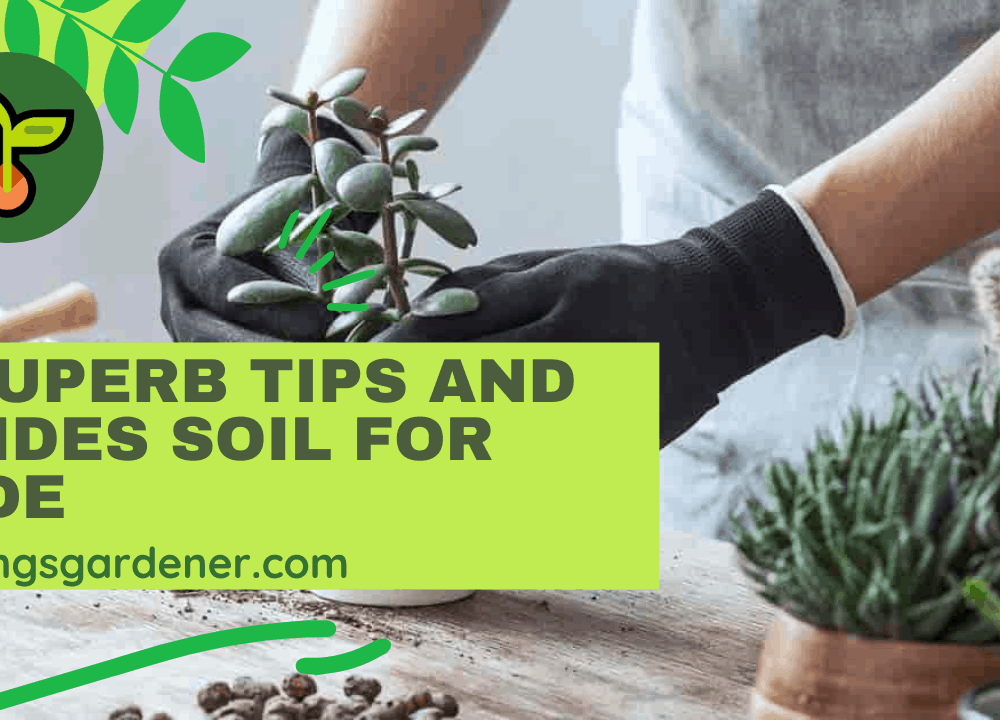 If you are looking for houseplants to accentuate and decorate areas of your home, we recommend the use of jade plants.
These succulent plants are ideal for people in small spaces, such as apartments and condos.
Jade plants don't grow very large, so they're ideal for smaller living spaces.
Jade plants are one of the species people refer to as "money plants."
Supposedly, having these plants in your home changes the energy of your household, bringing you good fortune.
Jade plants are hardy, and they do well indoors, even with limited light and water.
A native of South Africa, this soft, succulent shrub tolerates the dry environment of hot, heated homes well.
Its beautiful, vibrant green leaves symbolize growth and renewal since they resemble jade stones…
…which are also a symbol of wealth and prosperity.
The reason they are so popular is because they are easy to maintain and to look after..
….and, of course, the luck they might bring to their owners.
Older plants may produce a cluster of white, star-shaped flowers if given enough sun.
These plants become more beautiful with age.
Plant a large Jade in a decorative container its branching growth habit is a stunning..
…tree-like accent for a bright room.
There are shiny, plump, spoon-shaped green leaves on its tree-like branches that are often tinged with crimson.
Jade plants are not a common component of herbal or alternative medicine…
…but in the olden days they were recommended for warts…
…by cutting them open and rubbing the leaf against the wart for several days until the wart fell off.
A jade plant that has pointed leaves is used in China for the treatment of diabetes…
…as well as treating nausea in some countries, and in some other nations, it is used to treat nausea.
When eaten, they cause only minor health issues like diarrhea and vomiting in humans and animals…
…according to researchers at the University of California.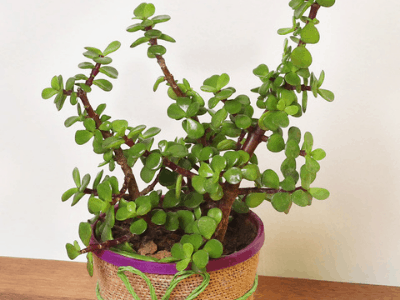 Here the we got the story from the reader. Johnny has the experience about choosing the right soil of Jade.
Let's hear the story
I was having a lot of trouble with my jade plant.
It seemed to be dying, wilting and withering at an increasingly rapid pace.
I researched plants extensively before purchasing it, so I knew that this wasn't normal.
I decided to google the problem and found out that it needs soil specifically for succulents!
This was perfect because most of my other plants are also succulents…
…and they had been taken care of just fine without any problems up until now.
So when I went back to the store where we got our plant earlier this week they said…
…that in order to change the soil you need a pot and some new soil as well as potting mix…
…which is different depending on what clay/soil.
Geez, being a gardener its kinda hard for me who don't know nothing.
Especially choosing the right soil for jade.
Let's jump into the topic…
You can grow your jade plant outdoors, but it basically it can be grown anywhere as a household…
…and look like bonsai plants and another plant. Jade plants are succulent plants that make them very durable…
….and simple to grow inside, they are also have long period to live. also, you can grow broken stem if you found one.
Jade plants fit well in most homes to the wet, dry conditions.
In the growing season (spring, summer) it is necessary to keep the plant watered and dried while sleeping (fall, winter).
However, the soil for jade should be allowed to dry up entirely between watering even in the growing season, as Jade is highly resistant to rot.
To avoid some problems like root rot that usually occur, it is crucial to choose or prepare a suitable soil for jade moisture and potting.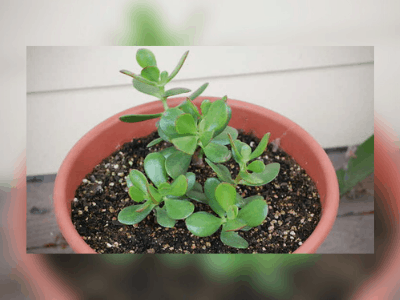 One of the biggest soil requirements for jade plants is the fact that the soil needs to drain rapidly.
This plant's native terrain is South Africa and it thrives in sandy, rocky soils with low fertility.
The jade plants do tend to become tippy due to their shallow roots and becoming top-heavy.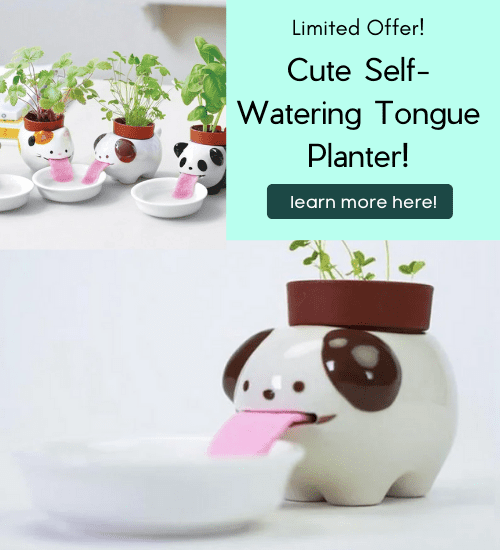 A slightly richer soil with a greater amount of organic matter will anchor the jade plant.
However, jade plants can succumb to nutrient deficiencies or toxicity when the soil is extremely low or high in pH.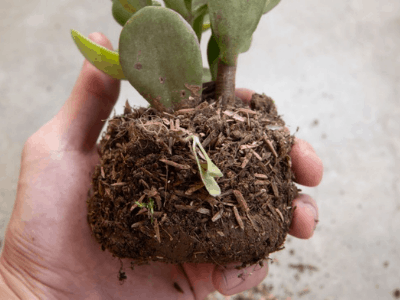 Next on…
Typically commercially available potting soil for jade mixes designed for succulents…
or cacti are appropriate for jade although the plant may benefit…
…from the addition of a small amount of organic matter.
A suitable soil for Jade would contain 1 part peat moss, 1 part organic matter, and 3 parts coarse sand.
Growing jade in the form of bonsai would require…
….a growing medium consisting of 1 part organic material such as coir or pet moss 2 parts crushed…
..cinder or pumice and 1 part crushed quartz decomposed granite or a similar material.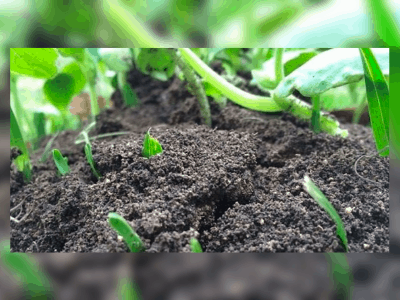 Here's the things!
Problems That Usually Occurred
Overwatering or heavy, poorly draining soil for jade is the most common cause of root rot in jade plants.
A jade plant with root rot can produce stems and leaves that are darkened and mushy, leaves that drop…
…and the roots that become mushy instead of light-colored and strong.
When left untreated, the jade plant tends to decline and eventually die.
A soil mix lacking organic matter and a limited ability to retain water may cause the jade plant to undergo drought stress.
When drought stress occurs, plants show stunted growth, leaf discoloration, leaf drop, and, under extreme conditions, mortality.
Keep going….
Jade plants enjoy an application of balanced houseplant fertilizer every few months when they are growing actively.
Salt builds up in the soil for jade after several years of growing jade and applying fertilizer occasionally…
…so the jade plant may benefit from extended waterings that leach out the problematic salts.
Any container used for growing jade should have several drainage holes so the plants can drain well.
Jade plants also benefit from occasional repotting into a slightly larger container.
Last thing!…
Make sure that the container you choose has at least one drainage hole and is no bigger than the root ball of your jade plant. (Jade plants don't mind being crowded.
Then fill the container 13% full with a good mixture of fertilizer and potting soil for jade that offers excellent drainage and a little food to help your jade plant grow.
Place the plant in the pot so that the root ball is about an inch below the edge of the container, to allow for watering.
More potting mix can be placed around the root ball and gently patted.
You can water your jade plant thoroughly and let it drain. Place a saucer under the pot and move the jade plant inside.
It makes a perfect plantation because it can gladly survive and grow in a pot for several years and grow up to three meters indoors.
This is an easy to grow robust plant that produces tiny, pink or white blooms during summer when properly cared for.
Jade plants have the only significant soil for jade requirement that the ground drain quickly.
The jade, which originates in South Africa, has been thriving in rocky, sandy, low-fertility soils. Its a good composition soil for jade.
Jade plants tend to become high-heavy and their shallow roots make them inclined.
The jade plant is best anchored by a slightly heavier soil containing more organic matter.
Jade plants may grow in acidic or light alkaline soils but in extremely low or high soil pH may suffer from nutrient deficit or toxicity
If you have a mixture of free drainage, each form of pot will keep your plant safe and happy.
Moist and water retentive commercial potting mixes
usually are bad for a succulent such as a jade plant's roots.
In order to grow jade plants successfully…
..not only must they be planted in the correct pot, but they have to be planted in the proper medium.
There is a risk of developing "wet feet" if the soil for jade retains too much moisture…
…which can cause fungus diseases and root rot…
..resulting in the wilting of the stems and leaves and the formation of circular black marks on the leaves.
But it is an entirely different plant thanks to its tropical characteristic…
…which distinguishes it from desert cacti even though cacti represent a distant relative of the jade plant.
Be sure that the jade plant is given enough water and its soil for jade must remain lightly moist at all times…
…in order to stay healthy and avoid becoming shriveled by dehydration and overwatered..
Due to this, the ideal solution is to use a suitable soil for jade that retains just the right amount of moisture for a tropical succulent.
Last thing for sure. This plant need to be care carefully, remember plant need the "love" too.
Alright that's all for today! Do you have any questions about all of this?
Or do you want to add some method for choosing soil for jade plant?

Let me know your recommendation from the comment below. Thanks for reading this article! Bye!