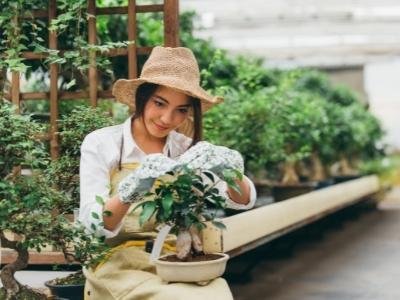 Have you wondering about grow tent pros…
….and cons that possible ? A grow tent is a relatively new invention…
….that has been gaining popularity in the past few years. It provides…
…the perfect environment for indoor gardening. Grow tents are known…
….to be discreet and effective. However, there are some pros and cons…
….to using grow tents. But before going deeper, here we have story…
…from Georgia about his experience using grow tent.
Let us hear Georgia's story
I've been growing my own food for a while now and I've found..
…that it's very rewarding. I've also found that it's not as easy…
….as people say it is. I started out with a small grow tent and I was able…
….to grow a few plants. I eventually upgraded to a larger grow tent…
….and it was fun having grow tent if you have no space for gardening.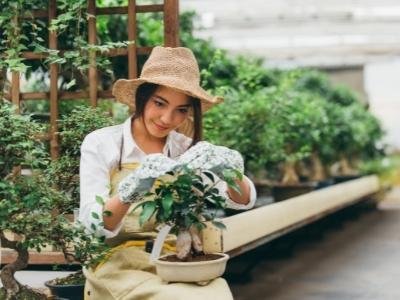 Grow Tent Pros And Cons
Pros Of Having Grow Tent
Uncomplicated Setup
Grow tents are small, reflective tents with built-in ducting…
….and ventilation systems. Lightproof, watertight, and equipped with airtight vents…
….the best grow tents come in a variety of sizes. Lighting and ventilation…
….can be hung from the ceiling and attached to the side walls of these rooms. The primary benefit…
….of growing under a grow tent is its portability, but there are a few other perks as well:
Many difficulties arise when attempting to set up a grow room…
….without the assistance of an indoor grow tent. Drilling holes in the ceiling…
….and attaching lights and fans by screws to the walls…
….is the most common method of achieving this effect.
No need to be concerned about any of it with a grow tent…
…..on your property. Lights and fans can be attached to the tent's framework…
….by means of brackets that can be found inside the tent. A grow tent…
….can be set up in as little as 10 minutes.
Small-Crop Crops Beginners Will Love
For one thing, it's simple to set up, which makes it an excellent alternative…
….for those just getting started. Getting the temperature and humidity…
….just right when growing indoors isn't always easy for a novice grower. Humidifiers…
….air conditioners, and heaters will all require some trial and error.
A grow tent is far easier to control the climate than a full-sized grow room…
….with windows, doors, vents and all the other trappings that come with it. Whether…
….you're a novice or a seasoned grower…
….with a small number of plants, this is the best option for you.
Insect control
There's no place for annoying pests and bugs in an indoor grow room…
….but you can't tell them that. You could lose your entire yield…
….if pests and parasites find their way into your indoor plant.
One of the worst things that can happen to an indoor garden…
….is to become infested with spider mites. They feed on plants…
….and can multiply exponentially in a matter of hours, and if left unchecked…
…..they can even work their way into the buds of plants.
Because a grow tent is totally sealed, pests like spider mites…
….are considerably less likely to infest your crop. Pest control using a tent…
….is the preferred method of most indoor gardeners, but you should..
…..still be on the lookout for them.
Keeps Odors from Surroundings
You may want to exercise some restraint in your garden…
…depending on what you're cultivating. As far as we're concerned here…
….the only thing that matters is whether or not you're growing tomatoes or zucchini indoors.
Despite the fact that cannabis cultivation is now legal…
….in many countries, including Canada, most growers still choose…
….not to make their activities known to the public. Find a skunky-smelling grow tent…
….in Canada and you'll be good to go.
If you share a home with others, live in an apartment complex..
….or just have close neighbors, using a grow tent to block out light and odors is a wise move.
Increased Efficiency in Using Electricity
There is no light leakage in the best grow tents, thus they are more energy-efficient…
….than traditional grow rooms. There's no need to worry about caulking…
….or venting ducts. In addition to saving you money, this method ensures…
….that your crop receives the most amount of light possible.
Indoor grow rooms utilize more than just light to power their systems. Climate control devices…
….like air conditioners, heaters, humidifiers, and fans…
….can use a lot of energy. The good news is that by utilizing a tent…
….you may make the most efficient use of the energy you do have.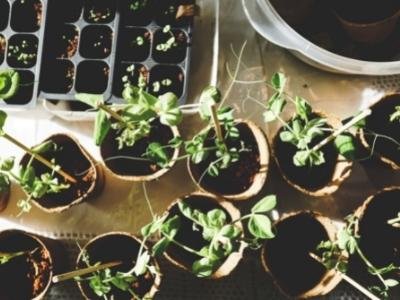 Disadvantages to Owning a Grow Tent
Provide Limited Space with a Grow Tent
If you're wanting to cultivate a large number of plants, grow tents…
….may not be the best option. Growing hundreds of plants requires…
….a sufficient quantity of room.
However, if you have sufficient room, there are a variety of grow tent sizes available…
….with the largest being up to 1020 feet (about 200 feet squared).
Proper Knowledge Is Required to Grow Tent
To get better outcomes, you must gain more knowledge about hydroponics systems…
…and indoor plant cultivation, which may be intimidating, especially for novices. You must…
….get acquainted with all system-related data. Additionally, the method requires…
….the farmer to invest significant time, energy, and effort into building…
….a thorough hydroponic tent system, grasping it, and performing…
….all of the operations necessary to achieve optimal yields.
Growing Plants in Grow Tents Requires Practice
As a novice, you should experiment with several hydroponics systems…
….to see which one is best for you. If you want to maintain the quality…
….and quantity of your plants, you should consider creating…
…hydroponic tent systems, whether little or big.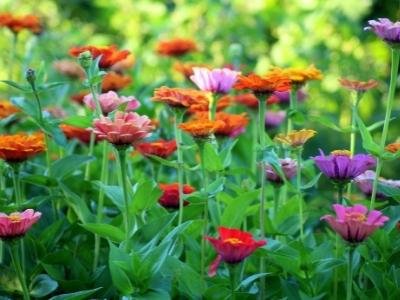 Our Pick For Grow Tent
VIVOSUN Grow Tent Complete System, 4×4 Ft. Growing Tent Kit Complete with VS1000 Led Grow Light 6 Inch 440CFM Inline Fan Carbon Filter and 8ft Ducting Combo, 48″x48″x80″
Complete Kit Included: 48x48x80-Inch grow tent, 6 Inch 440 CFM Inline Fan, carbon filter, 8 feet of ducting, 2 stainless clamps, VS1000 LED grow light, grow room glasses, rope hangers, 3x3-ft. elastic trellis netting, 5pcs 5 gallon grow bags, temperature humidity monitor, pruning shear, and digital timer
Prices pulled from the Amazon Product Advertising API on:
Product prices and availability are accurate as of the date/time indicated and are subject to change. Any price and availability information displayed on [relevant Amazon Site(s), as applicable] at the time of purchase will apply to the purchase of this product.
The VIVOSUN Grow Tent Complete System is an affordable, easy-to-use and easy-to-carry grow tent…
….that is perfect for anyone who's just getting their feet wet…
….in the world of indoor gardening. Here are the features that you can get from this grow tent: 
It comes with an all-in-one grow tent, a 6-inch inline fan, carbon filter and 8 feet of ducting. There are also two stainless clamps and a VS1000 LED grow light, as well as rope hangers, 3×3-foot elastic trellis netting and 5 gallon grow bags.
For optimum plant growth, the inner lights of the VIVOSUN grow tent are equipped with a double-stitched lined zipper and made of 100 percent reflective Mylar.
In terms of energy efficiency, the VS1000 grow lights are more efficient than traditional HID lamps and other plant lights on the market since they use the most recent LED plant light technology, such as the Samsung LM301H Diodes (which have a 2.75 umol/J energy efficiency rating).
Plants will thrive thanks to the solid support provided by elastic trellis netting. The grow bags provide great drainage and air movement. Pruning snips are ergonomically designed to be used by either right- or left-handed people. With the digital timer, temperature, and hygrometer, you can easily control your grow room's environment.
Rather of wasting time and money on pieces that may or may not be compatible or safe to use together, the tent is supported by sturdy metal poles that have been carefully treated for easy installation; Everything you need to get started with advanced growing is included in this VIVOSUN full system.
Prices pulled from the Amazon Product Advertising API on:
Product prices and availability are accurate as of the date/time indicated and are subject to change. Any price and availability information displayed on [relevant Amazon Site(s), as applicable] at the time of purchase will apply to the purchase of this product.
Spider Farmer Grow Tent Kit Complete 3x3x5 is a complete grow tent kit…
….that includes everything you need to grow your plants indoors. This kit includes…
….a 3x3x5 grow tent, a powerful LED grow light, a timer, a power strip…
….and a free ebook. Here are the features from this grow tent: 
Samsung LM301 diodes and a MEAN WELL driver are used; full spectrum light is excellent for all phases of development; light intensity may be adjusted through a dimmer switch; protective coating on LEDs helps prolong their life; no fan, no noise. Only 100w of electricity is required, which is 50% less than the other 1500 QB lights (SMD LEDs), Blurple lamps, or HPS. This light produces a high amount of light and penetrates the canopy uniformly, resulting in maximum yields. UL, CE, and ETL certified.
The 100% reflective Mylar interior maximizes the efforts of the grow lights; the heavy-duty 1680D Oxford cloth exterior adds durability; the reliable SBS zipper closes and opens smoothly; double stitching for strength and light protection; well-constructed with a strong and sturdy steel frame; plenty of openings for fans/vents/electrical cords; removable viewing mesh screen for viewing and removing humidity; bottom tray prevents water leakage on the floor and keeps the tent clean.
Combination of a quiet and powerful 4″ inline fan, RC412 Australian carbon filter, and flex aluminum ducting; extremely simple to install and operate; provides enough airflow and circulation.
As you compare the cost of individual products to the cost of our whole grow tent package, you'll see that our kit saves you money and time when compared to purchasing each item individually. User-friendly design; includes simple-to-follow installation instructions; straightforward to construct and use, even for novice growers. All components are interchangeable and precisely matched; everything is packaged discretely in a single box.
Purchasing a high-quality grow kit ensures that you get greater value over time. LED GROW LAMP provides a 5-year after-sales service via a local maintenance facility in the United States of America. Other accessories come with an excellent guarantee. Please feel free to contact us through email if you have any queries. Spider Farmer guarantees that it will always deliver superior customer care both before and after the sale.
Prices pulled from the Amazon Product Advertising API on:
Product prices and availability are accurate as of the date/time indicated and are subject to change. Any price and availability information displayed on [relevant Amazon Site(s), as applicable] at the time of purchase will apply to the purchase of this product.
MARS HYDRO Grow Tent Kit Complete is a complete package for growing your plants. This kit…
….includes everything you need for a successful grow with the most durable…
….high-quality materials. If you are looking for a complete kit for your next grow…
…then this is the kit for you. Here are the features behind it: 
TSW2000W grow light by MARS HYDRO 4x4ft, 48 "Six 5 gallon grow bags, adjustable rope hangers, and an x48″x80" grow tent with a 6″inline fan with speed controls and a 6″carbon filter.
It uses just 300 watts of power and has the greatest PAR/LUMEN (1122 mol@18) of any lamp of this size ", with its special reflective hood, is more energy-efficient than HPS grow lamps, making it perfect for all stages of growth and for denser harvests. 4x4ft veg footprint and 3x3ft bloom footprint are ideal for this. All phases of growth benefit from the use of a full spectrum grow light. Allows users to customize the brightness of the TSW2000W.
This 4x4FT hydroponic grow tent from Mars has a superior tear-resistant and light-locking 1680D canvas (all other brands only use 601D canvas), while the zipper teeth are 33% denser, resulting in a smoother, more durable zipper; the metal frame is 33 percent thicker, resulting in a safer, more stable frame, and it can support up to 154 pounds/70 kilograms of weight.
28000 revolutions per minute, 400 cubic feet per minute airflow, and 28 decibels of noise. Inline Fan with EC Motor, Metal Case and 3 Speed Control Settings, more robust and safe to use! Upgraded Inline Fan! 5 "With a 33-foot length of flexible ducting, this fan carbon filter is able to circulate air swiftly and efficiently to ensure ideal ventilation.
TSW2000W lamp with unique reflecting hood, hydroponics tent with 99 percent highly reflective mylar interior, gathering 33% more light, gathering 30% more produce!
Sum Up
The grow tent is a great way to start a garden because it is portable…
….and can be used indoors. It is also a great way to get a head start…
….on the growing season because it can be used to start plants indoors. The grow tent…
…is also great for people who live in apartments.
Conclusion
The grow tent is a great way to grow your plants and produce your own food. If you don't have…
….the room or the time to grow your own plants, then you should consider…
….getting a grow tent. Hope this article can give you a good information…
….about grow tent! Thanks for reading! Cao!
Our Latest Post:
---
Hello, I am Yoseph, in my spare time I become a gardener and music composer♬.
I love gardening because it is a wonderful way to feel grounded, calm and connected to the earth. There are many things about gardening that I enjoy; picking flowers in the summer, planting vegetables in the fall, and harvesting produce in the winter. I also love how beautiful my garden is, watching plants grow into tall trees or being able to see all of my hard work unfold every year??.
Its really help me to killing time and its also relaxing.