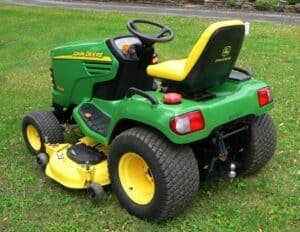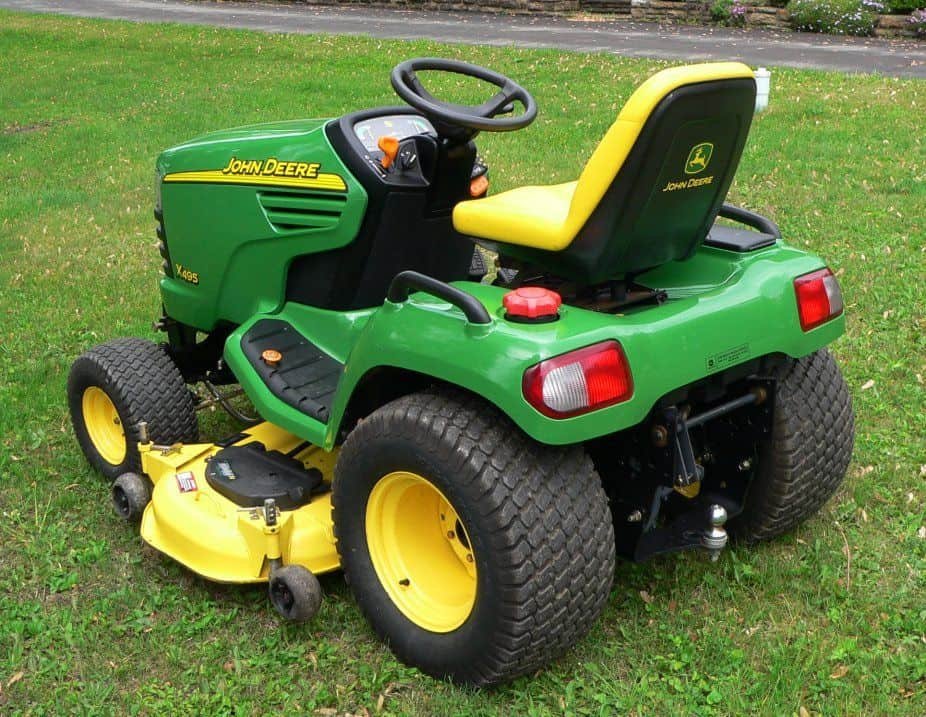 ---
Are you tired of mowing the lawn every weekend? Do you want to reduce your environmental impact, and save a bit of money in the process? Then you need to buy a used lawn mower! In this marketplace like Amazon serve so many things to sell especially new, cheap, and sale lawn mower.
But if you prefer to pick used or second stuff, In this guide we will teach you everything you need to know about buying a used lawn mower, from the basics to more advanced topics. We hope you find this guide helpful, and that it helps you get the lawn mowing done in a more efficient and sustainable way!
There Are Aspects You Must Aware
As the weather starts to warm up and people start gearing up for the busy season, many homeowners decide to buy a used lawn mower. Before you do, make sure to read our comprehensive guide to buying a used lawn mower, so that you don't end up making any costly mistakes. Here are the key points that you need to keep in mind when buying a used lawn mower:
1. Make sure to get a certified Used Mower
Finding a quality used lawn mower can be a daunting task, but it's one that is well worth undertaking. Not only will you be able to save a substantial amount of money on your purchase, but you will also be ensuring that you're getting a machine that is certified and in good condition. By doing your research and checking the specifications of each used lawn mower before making a purchase, you will be able to make an informed decision and avoid any unpleasant surprises.
In addition, you need to choose where is well prepared place to buy used lawn mower start from the reputation, how is the latest condition of used lawn mower, what kind transaction that used, and are the prices competitive enough.
2. Check the engine and transmission
Buying a used lawn mower can be a great way to save money and get a high-quality lawn mower that is already used and in good condition. However, before you buy, it is important to check the engine and transmission to make sure that they are in good working order.
Not all used lawn mowers come with a warranty, so it is important to read the details of the sale carefully before making a purchase. Furthermore, always check with the seller if there are any mechanical issues that may arise after buying the lawn mower.
What is must condition for engine on used lawn mower? On the first try, the engine should start after a few seconds and idle smoothly. It should not be able to smoke or stall.
Which type of transmission is best for your needs? When considering lawnmowers for sale, there are three sorts of transmiions to consider:
Manual Transmission: The most cost-effective option, although it might be difficult to use on lawns with frequent turns or slopes.
Automatic Transmission: Allows for easier operation and a more comfortable ride.
Hydrostatic Transmission: Works similarly to an automatic transmission, but instead of utilizing belts to transfer power from the engine to your lawn mower's wheels, it utilizes fluid, which delivers the smoothest ride, requires the least maintenance, and is the most durable.
3. Inspect blades, deck, and other moving parts
Check to see if the blades are sharp and in good condition, and if there are anyscratches or dents on them. Look for damage, dents, or holes on the deck's side and top. The more wear you observe on the mower, the more frequently it has been used. Is the metal corroded or the plastic faded? These might reveal how the unit was kept.
The deck should be level, which you can confirm by mowing to ensure the blades are cutting equally. Sharpening a dull blade is simple, but blades with major nicks or bent edges should be avoided. If there is excessive vibration while running the mower deck at low engine speed, it might indicate bent shafts or faulty bearings.
While all of these components may be replaced, it's important to assess how urgent the requirement is when determining the price the seller is asking for the used lawn tractor or mower. Examine belts for evidence of uneven wear or the beginnings of fibers/plys. Make that the idlers and driving pulleys are correctly aligned.
4. Check for parts on machine core and maintenance history
A secondhand lawn tractor's maintenance history is an important predictor of its likely future lifespan. These are the routine maintenance procedures that should be followed at all times:
Before starting the mower (every time!);
Check the oil.
After 2-3 mowings, clean the air filter.
An oil change, thorough lubrication, blade sharpening, monitoring pneumatic tire pressure, and changing spark plugs and the air filter are all part of a yearly tune-up.
Ask Frequently This!
When was it acquired for the first time? (Can you tell me how old it is?)
What was the frequency of its use? (Do you want to use it for personal or business purposes?)
How was it kept?
Why is it being offered for sale? (How did it come to be traded?)
Is it possible to get a copy of the maintenance receipts?
Is the product covered by a warranty?
Is there a way to get some money?
Conclusion
In conclusion, this presents a checklist of some of the points to look for when purchasing that used lawn mower. By having this list ready and waiting, you will be essentially prepared if contacted while in your home or yard going about a looking after tools / machines, etc.
---
Read More Related Articles