Sansevieria or (san-se-vi-ah) in the Lily family, also known as one of the world's most popular plants.
On the basis of molecular phylogenetic studies Sansevieria has been included in the genus Dracaena…
…which is native to tropical Africa in particular Madagascar, and southern Asia.
The 70 or so species formerly placed in the genus have been known by many common names….
…..including mother-in-law's tongue, devil's tongue, jinn's tongue, bow string hemp snake plant, and snake tongue.
According to the APG III classification system, Dracaena is a member of the family Asparagaceae…
…subfamily Nolinoideae (formerly the family Ruscaceae).
It has also been placed in the family Dracaenaceae. With its durability, the Sansevieria makes an excellent choice…
…for apartment dwellers who typically have difficulty with houseplants due to limited lighting.
They should take a good look at snake plants. As the most tolerant of all decorative plants…
…Sansevieria can survive the harshest growing conditions, abuse and neglect. 
Simply put, sansevieria is a tough houseplant to kill. Snake plants are versatile, classic houseplants with sword-like foliage.
The great thing about this plant is that it's a great plant for forgetful gardeners…
…and it's an excellent air purifier plant for indoor environments.
Despite being a resilient succulent that can grow from 6 inches to several feet, snake plants have a number of health benefits.
Household plants are often strategically placed for decoration and to maintain good feng shui.
But did you know that some of these same plants also have some health benefits?
You might be surprised to learn that snake plants bring both health benefits and beauty to your home.
Keep reading to discover the snake plant's benefits, how to care for one, and how to keep it alive.
But before that, here we have story from Sally, about her experience having snake plant as her houseplant!
Let us hear Sally's story…
I looked around for a houseplant and finally settled on snake plant. I've heard that they have very low upkeep…
…so it was perfect for me. It doesn't need much light, which is good because my living room gets really dark…
….in the winter months. I love how it looks like ivy but without all the maintenance of actually having to water…
….and fertilize every week. Plus, I can still enjoy its leaves and flowers while everything else outside has died down!
It's very easy and enjoyable having snake plant around in your house, it also give you a fresh air…
….cause it can act as air purifier!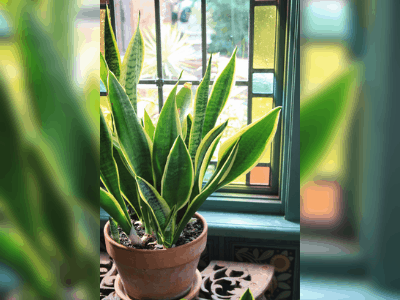 Belonging to the succulent family, Snake Plant can thrive without water in extreme climatic conditions, including summers. In winters these plants stay healthy when watered once in a month and more watering results in damaging or permanently killing this plant.

Ten Benefits Editorial, author from tenbenefits.com
Here's the main thing!
Why Choose This Plant? Is It Worth It?
Well, this plant is one of the famous houseplant that you will ever had. Recognizable and easy to care! Isnt that great?
The snake plant is native to Africa's tropical western region, from Nigeria to Congo where she goes…
…by the scientific name Sansevieria trifasciata;
However, she goes by a variety of other names. She is most recognized as "snake plant," or "mother-in-law's tongue"…
…because of the shape and the sharpness of her leaves.
In Brazil, they call her "Espada de São Jorge," because she is associated with the sword of Saint George…
…and in Japan, they call her "Tiger's tail". Like all famous people, the snake plant suffered criticism.
She was associated with bad luck. This is just a rumor. In fact, the plant was cherished in ancient times and was…
…believed to bring good luck in several countries.
In China, people who possessed this plant were subject to receiving eight virtue gifts from the Eight Gods:
which includes Prosperity, Beauty, Long Life, Intelligence, Health, Art, Strength, and Poetry.
This plant will attract positive energy and good luck to your home, giving you a feeling of well-being and a feeling of security.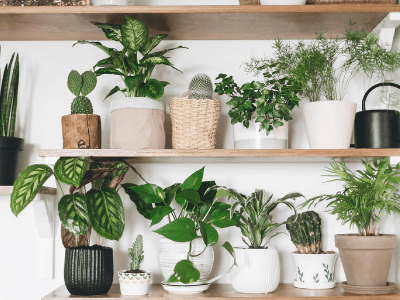 Go on…
Best Perks of Having Snake Plant
In spite of their spiky, sculptural leaves and low-maintenance requirements, snake plants are one of the easiest plants…
….to care for indoors. Their survival depends on minimal attention and they're easily adapted to new locations…
…and conditions. Knowing how to grow and maintain snake plants will ensure you keep them looking their spiky best.
Just follow these basic instructions and you'll be successful in growing snake plants.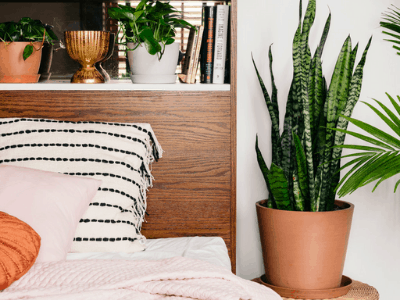 What's next…
Hard Though Plant That Ever Exist
The snake plant is very resistant to insect bites and humidity, and can go 2 to 3 weeks without being watered.
She prefers warmer climates as she was raised in extremely arid soils. Below 50°F can be dangerous.
Green beauty prefers to dry out before watering, so make sure to water it in moderation, especially during the winter.
It is the perfect plant for apartment dwellers because it does well in low light or dark areas and can survive…
…with a medium to indirect light.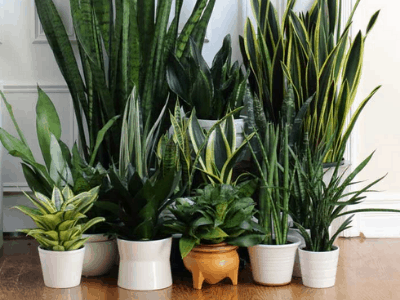 Last but not least…
Check out the top benefits of Snake Plants and why everyone should have them in their home, especially indoors.
Advantages Having Sansevieria Plant
Best Natural Air-Purifier
Snake Plant is an excellent choice for gardeners as well as health-conscious people because of its superior ability…
…to purify air compared to most other indoor plants. It filters other toxins from the air, such as benzene, xylene…
… trichloroethylene, and formaldehyde, and absorbs excessive amounts of carbon monoxide…
….and emits oxygen 24 hours a day, seven days a week.
Drought Resistance Plant
Being of the succulent family, Snake Plant can survive in extreme climatic conditions and thrive in summers, for example.
Winter waterings of these plants stay healthy throughout the year, but excessive water results in permanent damage or death of the plants.
Counters External As Well As Indoor Air Pollution
There are numerous ways to reduce indoor and outdoor air pollution and the best way is to plant.
According to a recent study, indoor air pollution can be just as bad as outdoor air pollution.
Generally, snake plants thrive indoors and outdoors, both areas being able to tolerate direct sunlight…
…which is something that very few other types of indoor plants can do.
Abundant Oxygen Supplier
A Harvard University report on the subject shows that snake plants or Sansevieria pose one of the highest oxygen…
…requirements of any indoor plant, which explains its health benefits for humans.
Oxygen provides a healthier home for snake plants, absorbing toxins and releasing oxygen.
They release moisture into the air while reducing allergies effectively.
Looks Great
Additionally, this unique plant excels upon its ornamental design that is very eye-catching…
…making it one of the best air purification plants. Its attractive looking foliage with green…
…yellow or gray hues on its foliage with no stems makes it a beautiful, interesting and desirable indoor plant.
Anti-Cancer Plant
As I previously stated, the Snake Plant's ability to absorb and remove toxic air pollutants and cancer-causing agents…
…such as benzene, formaldehyde, xylene, and toluene from the environment…
…makes it an effective treatment and prevention option.
Approved by NASA
The well-known NASA experiment performed in the year 1989 on indoor plants proved that plants…
….with more leaf surface area act as better natural air purifiers and the Snake Plant is one of them.
Because it is also a part of space equipment, this plant is also part of space equipment.
CO2 Night Absorber
Even at night, the snake plant helps to reduce CO2. It's because of Crassulacean Acid Metabolism (CAM)…
…which allows drought-tolerant, dry-climate, and succulent plants to perform a specific type of photosynthesis.
They open their stomata in the evenings to reduce water loss during hot weather.
Less Fertilizer Dependent Plants
Snake plants have earned a reputation as one of the most low-maintenance plants in the world.
It can withstand full sun, complete shade, as well as a lack of water and fertilizers.
In short, it thrives even if neglected for weeks or months, and organic fertilizers can be added once a month…
….if necessary. Cow urine, tea compost, compost, and cow dung manure, or any other organic fertilizer…
…you use for succulent plants, are the best fertilizers for snake plants that I have used and recommend.
Vastu and Feng Shui friendly
Because of its ability to absorb toxins and poisonous gases from the air, the 'mother-in-law plant'…
…is also regarded as a good luck plant, in addition to all of the other Snake Plant Benefits listed above.
In light of various research and studies demonstrating the immense benefits of Snake Plant…
…I hope that you would like to give this miraculous plant space in your home and trust me, you will never regret it.
Please remember: grow this plant in a container that permits good drainage and which contains good cactus…
…or succulent potting mix, which includes soil, sand, coco peat, compost, cow dung and wood ash.
See having Snake plant is good choice for you to have! It's cool, its famous, it's easy to have and care!
What else do you need? In this pandemic time like this, is a good choice for you to have an new activity…
…and having snake plant is a good choice for you to have!
Last thing for sure. This plant need to be care carefully, remember plant need the "love" too.
Alright that's all for today! Do you have any questions about all of this?
Or do you want to add more benefits of having snake plant in your house?
Let me know your recommendation from the comment below.
I hope you can now take care your snake carefully and grow it big!
Thanks for reading this article! Bye!
More Related Articles For You!