These days, stress and anxiety are one of the most common health problems. The lack of personal time and the stressful schedules make people fall into the grips of mental illnesses. Stress and anxiety can be relieved with meditation and yoga, but plants can also be used to treat such a problem. Maintaining plants in the home will not only clean indoor air, but also provide mental calmness to the people suffering from this mental condition.
Benefits of Houseplants to Reduce Stress & Anxiety
More than just acting as air purifiers within homes, some plants also play a role in reducing stress and anxiety as well as improving mental health. Several scientific studies have shown that indoor plants exhibit a wide variety of health benefits, including –
Lowers blood pressure
Increase mind alertness
Improve mental well-being
Increases productivity
Enhances perception
Lower anxiety levels
Lowers mild depression
Increase self-satisfaction

1. Snake Plant
NASA reports state that the Snake Plant is one of the most successful indoor plants for removing pollutants from the air. During the day, they not only clean the air, but also provide oxygen at night.
2. Aloe Vera
A powerful plant that has healing properties, Aloe Vera is known for its anti-inflammatory properties. Furthermore, the plant can be used to disinfect air in a home and to reduce stress and anxiety.
3. Money Plant
A money plant is the plant to pick if you are looking to infuse positive energies into your home to suffer from anxiety attacks. It also increases oxygen flow in the house and removes harmful substances and pollutants from the air. A money plant planted in front of a sharp corner on your home's exterior can reduce anxiety and prevent conflicts and sleep disorders, according to Feng Shui experts.
4. Jasmine
The jasmine shrub improves your mental state and sleep through the use of essential oils. When kept beside you while you sleep, it makes an excellent green companion for relieving anxiety symptoms. So, keep this plant in your bedroom and you will be able to sleep well without any stress and anxiety.
5. Lavender
A lavender plant keeps blood pressure low while lowering the heart rate, stress levels, and reducing the level of anxiety. Lavender is one of the most useful plants out there for treating anxiety. Its fragrance reduces the heart rate, 
Most lavender is used as an ingredient in the products used to treat stress and anxiety, such as room sprays and essential oils.
6. Areca Palm
You can get some amazing benefits from the Areca palm to reduce stress and anxiety. Air-purifying plants are very popular these days, they help to purify the air and improve the health of the people. In this way, it helps in calming down our mental and physical state and lowers our anxiety level.
7. Chamomile
The chamomile plant is often used to treat anxiety or as an ingredient in diffusers, room sprays, or teas. Although it is an amazing houseplant as it combats stress, negativity, and negative energies. If you're feeling shaken, the scent is wonderfully soothing and works like magic.
8. Basil
The scent of basil stems from the presence of a compound called linalool. With anti-stress properties and an adaptogen substance, it improves mental alertness, while purifying the air and bringing down levels of blood pressure and stress.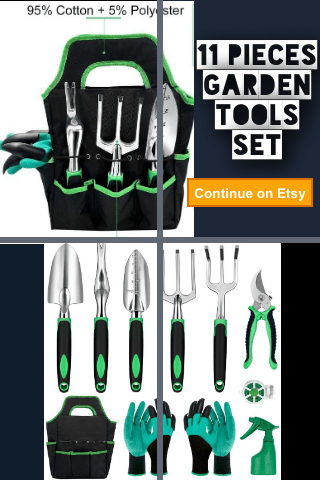 9. Peppermint
Studies have shown that peppermint lowers frustration levels and improves mental clarity. The menthol compound found in this plant is mainly used in bath products such as soaps and shampoos to combat muscle aches and pains. By keeping a peppermint plant in your bedroom you can maintain your energy levels at the end of the day.
10. Rosemary
Use rosemary inside your home to improve your air quality; it is a wonderful savory herb. Its rejuvenating fragrance reduces stress and anxiety and lifts the mood.
11. Chrysanthemum
Chrysanthemums, known for their bright and beautiful flowers, are a soothing plant that helps soothe anxiety and stress. Stress levels within the body can be more exacerbated by the plant's genes. Several benefits of Chrysanthemum teas include reducing stress and increasing metabolism.
12. Ferns
Ferns can also improve mental health and purify indoor air like other indoor plants. Plants like this reduce stress and improve breathing ability by acting as natural humidifiers.
The Final Note
Nature has blessed us with incredible indoor plants that detox your home and body, as well as improve your mental well-being. You will become more metabolically healthy and healthy in body and mind as you consume the above-mentioned plants.
______________________________________________________________________________________________________________________________
There are still many recent and interesting articles about Snake Plants..
..as well as other unique information from All Things Gardener..
For further information and other inquiries..
..you can contact us here