Symptoms of plant illness are often characterized by yellowing leaves. Just like people, plants can feel under the weather from time to time. Seeing yellow leaves should prompt you to put on your Sherlock hat and do some detective work to determine the cause and solution. Plant leaves can turn yellow for a variety of reasons. These include environmental conditions, cultural reasons, pests and disease, and even the medium in which the plant grows.
Common Reasons for Leaves Turning Yellow
Growing plants can be affected by many conditions. The temperature of the soil, the presence of chemicals, pH levels in the soil, the lighting conditions as well as the presence of certain pests and diseases can affect the health of plants. Many other factors impact the health of plants.
Yellowing leaves are a sign that one of these could be out of balance, or even that certain nutrients or chemicals have been used. Since plants cannot express discomfort or pleasure in the same manner as we can, they can express discomfort via physical expression. When they are not pleased with a situation, they can signal their dissatisfaction by turning over leaves. In this way, you can start triaging your sick plant once you discover why its leaves have turned yellow and nurse it back to health.
It's possible for yellow leaves on plants to indicate that too little or too much rainfall or nutrients are affecting plant performance.
Alternatively, your plants may be in too much or too little light, resulting in scorching and fading or yellowing as a result of their inability to photosynthesize. Both conditions can result from blatant physical damage.
A yellow leaf can be caused by many different factors. Older foliage tends to be yellower and often withers before it drops off. It is quite common for many types of plants to lose older leaves as new ones appear.
Winter dormancy is another common condition that produces yellow leaves, but a wide spectrum of autumnal colors may be experienced, such as reds, oranges, bronzes, and rusts.
Why Plant Leaves Turn Yellow in Containers
Because container plants are closed environments, it is important to carefully control the conditions. There are specific requirements for each species of potted plant, including the amount of space, where moisture should be stored, nutrient in the medium, light and temperature requirements.
Our houseplants often have yellow leaves caused by nutrient deficiencies or excessive salt, resulting from too much fertilizer. A change of soils or leaching with large volumes of water may be required to restore the balance. It is understood that transplant shock is of consequence when soil is changed, resulting in yellowing and shedding of leaves.
Indoor plants are often tropical in nature, and changing the location of a plant can affect its leaves, resulting in yellowing leaves and dropping off the specimen. Often caused by stress, this can also indicate low lighting or being exposed to a draft.
Potted plants can also suffer from excessive pH levels, a condition known as chlorosis. pH meters are a useful tool for ensuring the correct growing conditions.
A second cause of yellow water spots on plants is overhead watering, which can also be found on gloxinia African violets and other species with slightly furred foliage.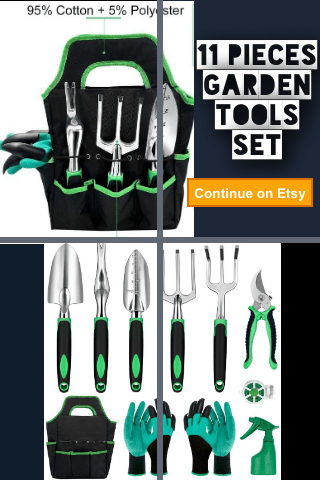 The Diagnosis
In case you've ever had plants that were troubled, you might have noticed yellowing leaves as a sign that the plants were in distress. It can be difficult to diagnose your sick houseplant because of its many possible causes, including underwatering, overwatering, or a pest infestation. Here's a step-by-step guide to helping you diagnose your plant.
Step 1: Check for "Moisture Stress"
Play plant therapist and check for signs of stress on your plants if their leaves are yellowing. You can tell if your plants are stressed by too much or too little water. Test the amount of water a plant is getting by pressing your finger about an inch into the soil (don't test just the surface of the soil because it tends to dry out the fastest).
The Diagnosis. Incorporate a glass of fresh water into the soil an inch below the surface if it is parched. Give your plant a drink of water immediately, and keep in mind to water it regularly. If the soil feels wet below the surface, then you may have enough water on your plant or you may be overwatering it. Check for signs that your plants have root rot, such as a mildew-y smell. The plant's roots will not sit in a pool of water if your watering schedule is altered and the container you use has better drainage. If your plant is overwatered, lower your watering schedule and give it a container with better drainage.
Step 2: Look for Unwelcome Critters
In addition to over- and underwatering, insect infestations can be responsible for yellowing leaves if you've already eliminated those two causes. The mealybugs or spider mites on your plants may cause problems, though they may be difficult to detect with the naked eye.
The Diagnosis. If pests are present, you may notice other signs of infestation after a closer inspection. For example, do you see tiny holes on the leaves? This may indicate spider mites are munching on the leaves. Is there a layer of fluffy white wax on your plants? The culprit in these infestations is probably mealybugs. To solve this problem, try rinsing off your plants, pruning the wilted leaves, or spraying with insecticidal spray or neem oil.
Step 3: Let Them Soak Up the Sun
It's also possible that your plant's leaves are yellowing because it's not getting enough sunlight. It's possible to make sure your plants are getting enough sunlight if you don't have much natural lighting in your apartment.
The Diagnosis. Consider relocating your plant permanently to a sunny spot if it's in a shady corner, or let it soak up the sun near a window for a couple of hours. If the plant is sensitive, it can have a difficult time setting up after a relocation. So, pay close attention to how the plant behaves after a big move. You might ignore this, but even if you're not home to take advantage of the sunshine during the day, remember that your houseplant is situated next to a window with blackout curtains – they need those sunlight.
Step 4: Protect Them from Cold Drafts
Several varieties of houseplants are tropical, so they have a hard time dealing with cold temperatures and drafty rooms. You shouldn't be surprised if you notice your palm tree's leaves turning yellow when kept next to a drafty window.
The Diagnosis. Be aware that a cold could be affecting your plant, and that drafts are not restricted to the winter, and an over-active air conditioner can also be the cause. It is also worth mentioning that the colder the environment, the less often you might need to water your plants because the moisture in the soil won't evaporate as quickly. A cold draft may not only make your plants chilly, but may also make them water-logged.
Step 5: Make Sure They're Well-Fed
Even if your plants appear to be getting all the nutrients they require from the soil, if their leaves are turning yellow, they may have a nutrient deficiency interfering with photosynthesis.
The Diagnosis. Adding nitrogen to your plants can prevent leaf yellowing, but if the new leaves are very light green, it could indicate a nitrogen deficiency. The correct amount of this nutrient in your plant food will restore your plant's lushness in no time. Provide your plant with the recommended amount and follow the feeding instructions to avoid fertilizer burn.