Houseplants add beauty and vibrancy to any room and are excellent accent pieces for any interior. Taking indoor plants home can be challenging, mainly because we don't know how to arrange them to achieve that picture-perfect look we see in magazines. Here are some tips on how you can use houseplants to refresh your interior design, whether you already have a large collection or are about to purchase your first one.
The Benefits of Houseplants in Your Interior Design
Our connection to nature is rooted in the fact that plants inspire happiness. The color they add to our world, and the fresh air they provide in our homes, makes us feel good. If you're unsure whether you should have houseplants in your home, consider the amazing benefits they provide!
Aside from being attractive pieces of interior decor, houseplants contribute to an overall aesthetic that improves the ambiance of any room. You can use them to add texture to a room, as well as add contrast to it. There are also thousands upon thousands of choices you can make with them, so there's no shortage of what you can do with them. 
In addition to the obvious aesthetic benefits of houseplants, the right interior design will provide your home and its occupants with many other benefits. The presence of lush, green houseplants has been clinically proven to make us feel at ease, which is helpful for improving our moods and reducing stress. Living spaces and workspaces benefit greatly from this quality!
Indoor plants also help to improve air quality by absorbing toxins and chemicals in our homes and replacing them with oxygen. Many plants have these amazing air-cleaning properties: Golden Pothos, English Ivy, Chinese Evergreens, and Aloe Vera, to name a few!
Picking Plants for Your Interior Design
In order to figure out how to decorate with houseplants, you'll have to choose plants that are appropriate for your room! You may want to consider the following options:
Large plants for open areas and floors.
Small plants for desks, windowsills, shelves, and other compact spaces.
Shade-tolerant houseplants, like Snake Plant, Spider Plant, ZZ Plant, and Calathea to brighten up dark corners and low light rooms.
Trailing houseplants, like Ivy, Pothos, or String of Pearls for elevated spots, such as shelves or hanging containers.
Accent plants with unique shapes and colors, such as Croton, Coleus, Tillandsia, or Rex Begonia to use as interesting focal points.
Herbs and other edibles for the kitchen. 
How to Arrange Indoor Plants
Choosing pieces you like and arranging them in an attractive, balanced design can be very different things, just like the rest of your indoor decor. In addition to picking some new additions, you'll also need to figure out how to arrange plants indoors to enhance your interior design. 
First and foremost, consider your plant's needs. Although you think you have found the perfect place to plant your new Ficus, it won't last long if the location is a vague hallway with few windows. When you want your houseplants to boost your interior design, you have to keep their needs in mind, including light, temperature, and humidity levels. You won't even have time to notice that the lush leaves are turning yellow. 
Then, choose the right pots. As important as selecting plants that suit your home is, selecting decorative pots will have a similar impact on the overall look. The aim of arranging your indoor plants in the right pot is to complement their shape and style while staying consistent with the general decor of your house.
Fill open spaces with large houseplants (and small spaces with little ones). When crammed into small spaces with large, leafy plants such as Umbrella Trees, Dracaenas, and Fiddle Leaf Figs, the space will become too crowded. It will make much more of an impact in open living spaces, such as lofts with high ceilings and minimalist living rooms. In contrast, compact houseplants, like succulents, air plants or herbs, are ideal for smaller rooms, such as a bedroom or a kitchen. 
Group plants of different sizes and shapes. By grouping plants of different heights, widths, and shapes, you can create a more visually appealing display than keeping plants of similar heights together. 
Arrange plants to create depth. Rather than placing your houseplants single-file like they are part of an assembly line, group them closely instead. Stagger their pots by placing the taller and larger plants in back, followed by the smaller ones in front. The use of furniture, such as tables, plant stands, ledges, and windowsills, can even create a more dramatic appearance. Choosing the right fixtures will add depth and interest to your interior design while enhancing the style of your chosen pots and the surrounding space.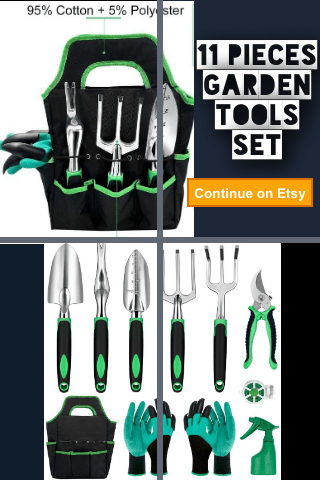 Arrange plants in odd numbers. In the interior design industry, one of the first things you'll hear is that odd numbers are best. There's just something appealing about uneven groups and, surprisingly, they will balance your design if you use them correctly. Even numbers are still useful for symmetry or to create a formal display, but odd-numbered groups are aesthetically more appealing. 
Pair plants with complementary colors. It's wise to pair plants that display similar or complementary colors, just as each room in your home likely has a particular color scheme or aesthetic. Plants that only produce foliage are relatively versatile, but think about combining them with bright blooms or leaves that are colorful. When you're going for a bold look, you can get a little more adventurous with the arrangements. 
7 Indoor Plants Design Lovers Adore
A home isn't complete without some gorgeous greenery. Although some of us are lucky enough to have a backyard or balcony, most of us want or need houseplants to bring the outdoors inside. As well as adding life and color to any room, houseplants are also a trendy addition to any decor scheme. The presence of plants in your home helps purify the air and adds a cozy, lively feel to the space.
No matter what type of indoor plants you're looking for, we've got you covered. Our picks for the best indoor plants below will turn your home into a stylish sanctuary and add character and texture to the space.
Olive Tree
It helps to give your home a Mediterranean feel by placing an olive tree in it. Plants like this are among the best we have ever grown. The olive tree likes to grow in warmer climates and southern exposures. It is possible to switch them from indoor to outdoor plants during the summer. Soft slate greens and light feathery leaves give this plant a delicate appearance, thus making it perfect for those who prefer a more minimalist look.
Cacti
It doesn't take a green thumb to take care of these guys. As a low maintenance plant that's easy to care for and a plant that purifies the air, cacti are a good choice for people new to plant keeping. Its popularity has grown beyond its usual warm-weather surroundings, where it has been a fixture in southwestern and Californian design. 
Rubber Tree
In a room with moderate light and a love of modern eclectic decor, the rubber tree is the perfect addition. Adding to the Pinterest-perfect vibe of any room is the deep green plant, which grows potentially high and has a unique shape. The soil should always be moist, and the leaves should be wiped every now and then to keep its appearance fresh all year round.
Kentia Palm
Kentia palms do best when grown indoors in moderate to low light. Designers such as Justina Blanekey, known for her iconic jungalow style, adore the slender palm that adds a stunning element to any room.  Known for its bamboo-like leaves, the kentia palm is a wonderful plant to bring leafy, towering greenery into your home. 
Fiddle Leaf Fig
For good reason, the fiddle leaf fig is referred to as one of the "it" or "little black dresses" of houseplants. The leaves of this plant have a distinctive violin shape, while the color and height add a pleasing balance to any room. A fashionable ficus can be a bit temperamental, but when properly cared for and flourishing, they make a great addition to a house.
Snake Plant
As well as their interesting shape and cool patterned leaves, snake plants, also known as mother-in-law's tongues, offer more than that. Additionally, this hardy plant is capable of purifying the air. In the fall and winter, avoid overwatering the soil and allow it to dry between waterings.
Bird-of-Paradise
Known for its large leaves and enormous height, the bird-of-paradise is often mistaken for the banana plant. Bird's beak plants have flowers that look like (you guessed it) birds. Bird-of-paradise plants adorn the interior of any space with bright colors and unusual shapes. Water it regularly once or twice a week and provide it with plenty of direct sunlight.