How a cordless lawn mower work? What exactly is it? What is the difference between a corded lawn mower and a cordless lawn mower? And how do you keep a cordless lawn mower in good working order?
If you're asking yourself those questions, you've come to the correct place. Make sure you've read this article as well: Best Cordless Riding Mower.
How a cordless lawn mower work? First of all, you should understand this.
---
What is it?
A lawn mower (also known as a mower, grass cutter or lawnmower) is a machine utilizing one or more revolving blades to cut a grass surface to an even height.

Wikipedia
A cordless electric lawn mower is a terrific method to mow grass without having to lug around hefty batteries. This lawnmower is also known as a cordless electric lawn mower or a lawn mower that runs on batteries.
When opposed to gas-powered lawnmowers, cordless electric lawnmowers have various advantages. They do not contaminate the environment, save time and energy, and are quieter.
Furthermore, they are simpler to use and maintain. Cordless electric lawn mowers are now commonplace in both residential and commercial settings.
Do you know the difference?
---
Corded Lawn Mowers vs. Cordless Lawn Mowers
---
Cords Electric Lawn Mower
The cords on corded electric lawn mowers must be attached to a power source before they can be utilized. The corded variant has an advantage over the cordless model in that it has an unlimited run time. It remains powered as long as it is plugged in.
On the negative, if this is what you have, you may have to deal with long tangling cords. There's also the matter of cord length to consider.
If you have a larger yard, you may need to purchase longer cables to complete the task. It's for this reason that they're better suited to smaller lawns.
---
Cordless / Battery-Powered Lawn Mower
This means that, unlike corded models, they do not have an infinite run time, and grass-cutting time may be limited if the battery runs out.
One of this mower's key features is its long range. Because they are not linked to a fixed power source or limited by the length of a cord, they can cut much further away.
This feature makes the cordless mower ideal for lawns or yards with a larger area. Solar power is used in some of the newer cordless models.
This model has solar-powered battery and can be charged for free or at a low cost.
---
How a Cordless Lawn Mower Work?
A cordless lawn mower is now possible thanks to today's technology advancements. Lawn mowers powered by batteries are called cordless lawn mowers. You can read how to keep cordless lawn mower batteries.
They produce less noise, use no gas, require less maintenance, and emit no fumes. They're a lot easier to get started with and keep up with. Most importantly, this sort of lawn mower is an excellent way to reduce air pollution in the environment.
That's the answer to how a cordless lawn mower work.
Did you know that newer cordless electric lawn mowers use around the same amount of power as oven toasters?
---
Clean And Store Electric Lawn Mowers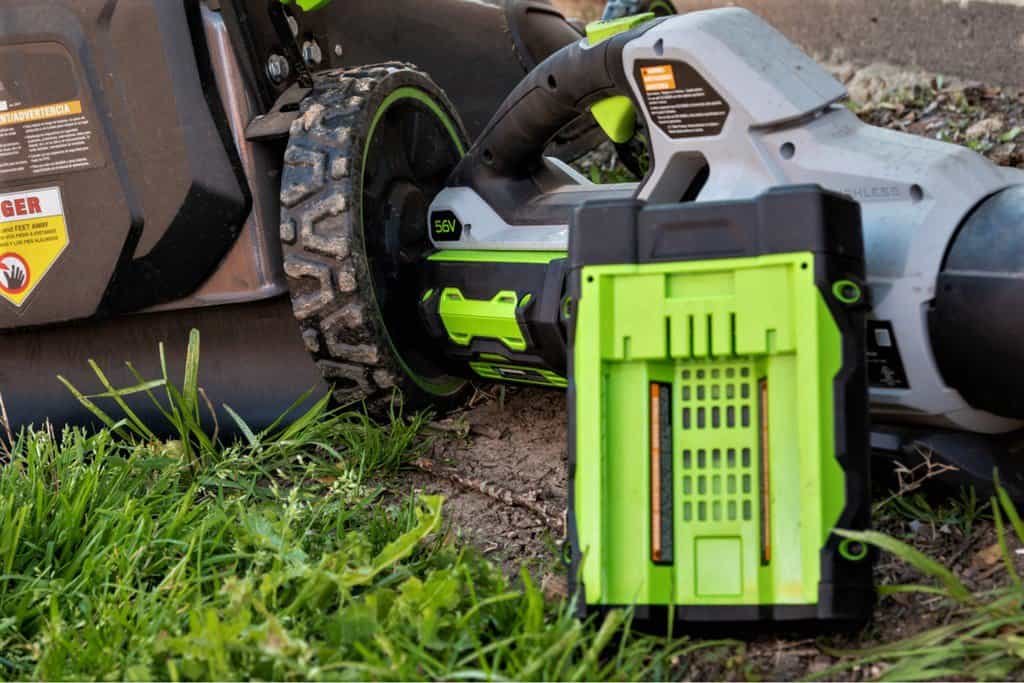 After you know how a cordless lawn mower work, then you must also understand these.
---
Cleaning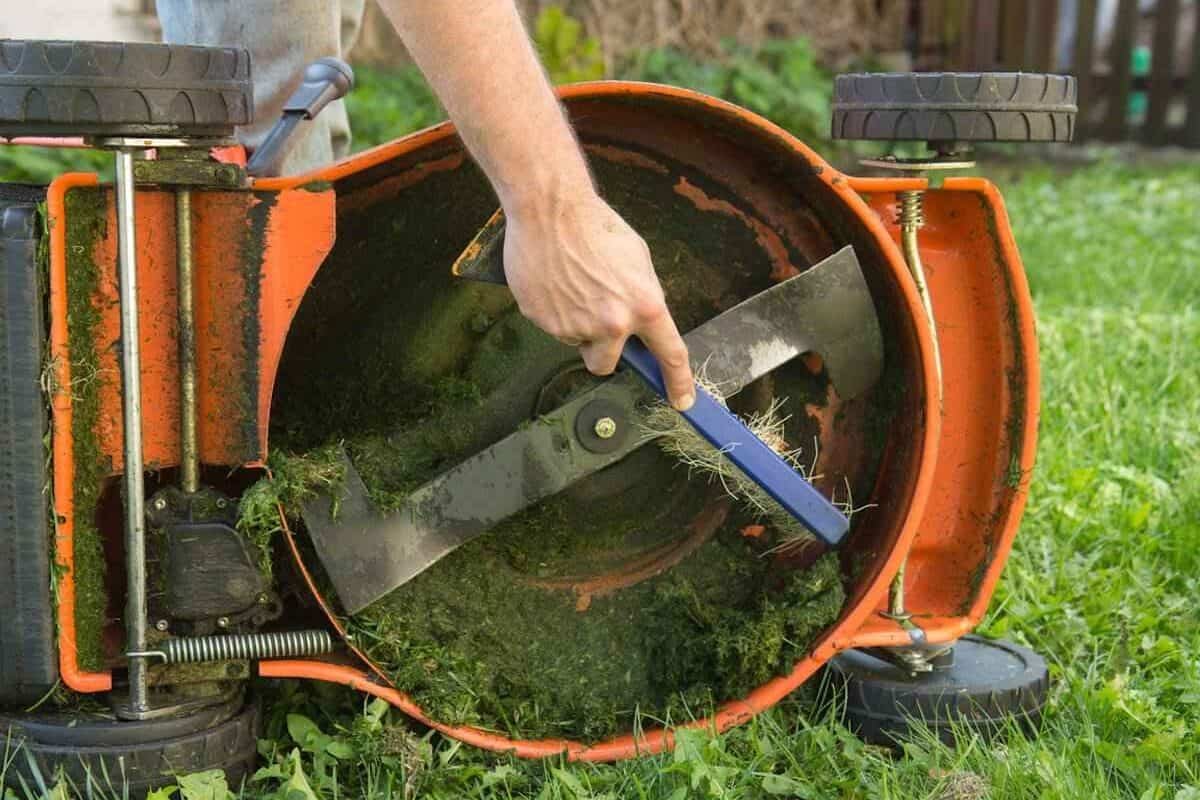 The optimum time to clean your electric mower, whether cordless or corded, is after each use.
First and foremost, never clean a mower while it is running! The mower can now be cleaned after users have switched off the power, removed the cord (if necessary), and/or turned off the power switches and turned the key to the 'off' position.
Wiping off all grass trimmings with a wooden stick or plastic utensil is a good way to clean the blade. Blades can be harmed by metal tools.
After cleaning the blades, give the mower deck, ventilation system, wheels, and power system a once-over to remove any residue. When cleaning the inner workings of an electric lawn mower from grass, grime, and other debris, a soft, clean cloth is an invaluable tool.
Make sure that all screws and fasteners are snug so that the mower runs smoothly the next time it is used.
---
Storage
When it comes to electric lawn mowers, it's better to store them indoors after each usage. However, some people choose to leave their lawn mowers on their porches, which is fine as long as the mower is kept cool and dry.
An electric lawn mower should always be cleaned properly for the winter, removing any dirt, debris, and grass cuttings. They should be wiped down with a soft cloth as well.
An electric lawn mower should be stored indoors, whether in a shed, garage, or other enclosed and heated space. An electric lawn mower should never be stored near a water heater, furnace, or gas cans.
Learn tips on how to store cordless lawn mowers over the winter.
---
Few Pointers for Good Maintaining
---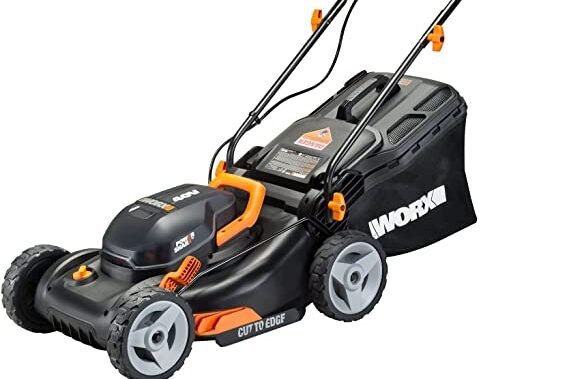 Maintain a clean machine
Clean the mower deck and remove debris from the engine screen after each use. After every 25 hours of operation, replace the air filters. After 50 hours of operation, change the oil. Spark plugs should be replaced after 100 hours of use.
---
Use the appropriate gas
Use only new fuel, and make sure you use two-cycle gas for two-cycle engines and four-cycle gas for four-cycle engines.
---
The blade must be treated with respect
Check that your blade is securely fastened, that its cutting edges are sharpened on a regular basis, and that it is appropriately balanced.
---
Sum Up
That's all the answers "How a cordless lawn mower work?" They produce less noise, use no gas, require less maintenance, and emit no fumes. They're a lot easier to get started with and keep up with.
Simply follow the instructions we provided to keep your cordless lawn mower in good working order. You can find more about cordless lawn mower in our blog.
---
More Related Articles
How a cordless lawn mower work