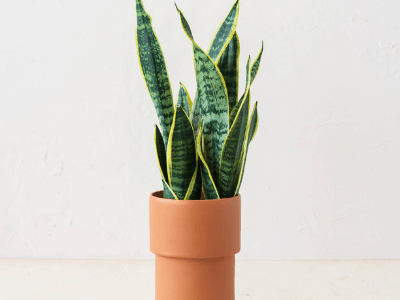 Little History About Snake Plant
Sansevieria or (san-se-vi-ah) in the Lily family, also known as one of the world's most popular plants.
On the basis of molecular phylogenetic studies, Sansevieria has been included in the genus Dracaena…
…which is native to tropical Africa in particular, Madagascar, and southern Asia.
The 70 or so species formerly placed in the genus have been known by many common names…
…including mother-in-law's tongue, devil's tongue, jinn's tongue, bow string hemp, snake plant, and snake tongue.
According to the APG III classification system, Dracaena is a member of the family Asparagaceae…
…subfamily Nolinoideae (formerly the family Ruscaceae).
It has also been placed in the family Dracaenaceae. With its durability, the Sansevieria makes an excellent choice…
….for apartment dwellers who typically have difficulty with houseplants due to limited lighting.
They should take a good look at snake plants.  As the most tolerant of all decorative plants…
…Sansevieria can survive the harshest growing conditions, abuse and neglect.
Simply put, sansevieria is a tough houseplant to kill. Snake plants are versatile, classic houseplants with sword-like foliage.
The great thing about this plant is that it's a great plant for forgetful gardeners and it's an excellent air purifier plant…
….for indoor environments. Despite being a resilient succulent that can grow from 6 inches to several feet…
…snake plants have a number of health benefits.
Household plants are often strategically placed for decoration and to maintain good feng shui.
But did you know that some of these same plants also have some health benefits?
You might be surprised to learn that snake plants bring both health benefits and beauty to your home.
Here we have story about Jasmine, about her story of her snake plant after having it for years, it's starting to bloom!
Let us hear Jasmine's story
I was so happy when I got my first snake plant! It just sat in a corner of the living room, drooping.
So I put it near the window where it could get some sunlight and water it every day.
And now, all these years later, she's grown up to be this big most beautiful plant!
She's still not as tall as me but she has that really unique green color and you can always find her…
…at home because she likes to soak up all that light from the window.
And today, the most thing that I really waiting for, its starting to bloom! Man, I don't know what to say.
This is the best feeling that I have ever experience of it!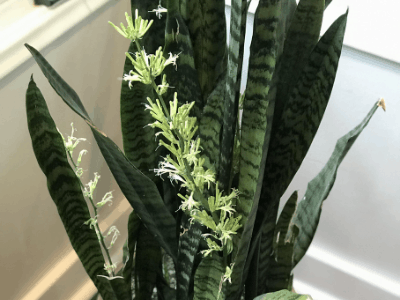 Yes, they do. Though mother-in-laws tongue flowers are extremely rare, these hardy houseplants can have flowers.

Heather Rhoades, author from gardeningknowhow.com
Here's the main thing…
Snake plants have adapted to grow in dry climates, but many succulents are too short to stand upright.
Tropical plants are known for their beautiful large leaves and colorful variations.
Leaves with a thick, buttery yellow edge are commonly found, while others have striking dark green stripes. 
We also love this plant, since it complements pretty much any style of decor and looks great in arrangements!
It's no secret that succulents are hardy, and snake plants are no exception.
They're one of the easiest succulents to take care of, so we recommend them to beginners…
….and people with small thumbs.
If you don't water your snake plant for a month, it won't die, so don't let your inexperience…
…with gardening keep you from owning this marvelous plant!
Despite the fact that snake plants are tough, you still might need our help to keep your plant looking its best.
The following article will give you information on what makes snake plants so popular along with helpful care tips…
….with a few fun snake plant facts thrown in for good measure, so keep reading!
The snake plant is native to Africa's tropical western region, from Nigeria to Congo…
…where she goes by the scientific name Sansevieria trifasciata;
However, she goes by a variety of other names. She is most recognized as "snake plant," or "mother-in-law's tongue"…
…because of the shape and the sharpness of her leaves.
In Brazil, they call her "Espada de São Jorge," because she is associated with the sword of Saint George…
…and in Japan, they call her "Tiger's tail". Like all famous people, the snake plant suffered criticism.
She was associated with bad luck. This is just a rumor. In fact, the plant was cherished in ancient times and was…
…believed to bring good luck in several countries.
In China, people who possessed this plant were subject to receiving eight virtue gifts from the Eight Gods:
which includes Prosperity, Beauty, Long Life, Intelligence, Health, Art, Strength, and Poetry.
This plant will attract positive energy and good luck to your home, giving you a feeling of well-being…
…and a feeling of security.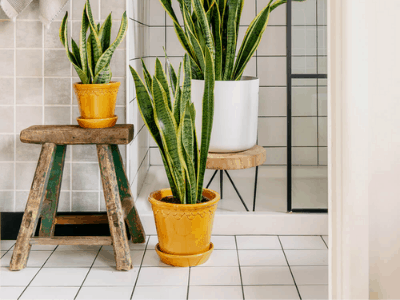 Go on…
The snake plant is very resistant to insect bites and humidity, and can go 2 to 3 weeks without being watered.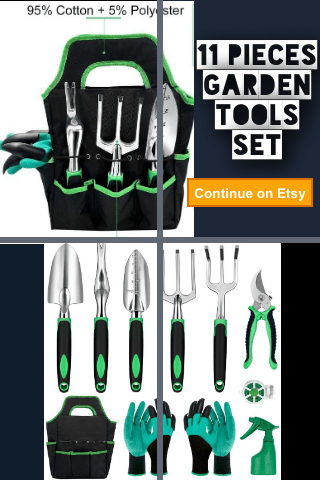 She prefers warmer climates as she was raised in extremely arid soils.
Below 50°F can be dangerous. Green beauty prefers to dry out before watering…
..so make sure to water it in moderation especially during the winter.
It is the perfect plant for apartment dwellers because it does well in low light or dark areas…
…and can survive with a medium to indirect light.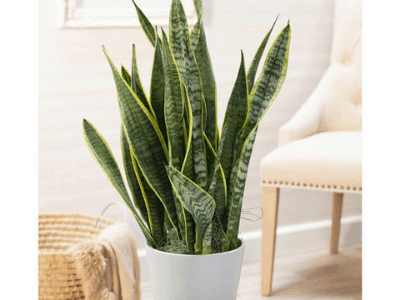 Most people don't realize this rugged, ubiquitous houseplant (Sansevieria trifasciata) can sometimes flower.
It occurs once annually, usually in the spring, and usually only with plants that live outdoors all year round.
Does Anything Special Need To Be Done With The Flower Or Snake Plant?
It's likely that you've seen Mother-in-Laws Tongue or Snake Plants in public places and on your grandmother's windowsill.
The plants can withstand a great deal of neglect, but multiply very quickly.
Neglect is what often spurs the plant to bloom, even under low light conditions.
Keep going..
How do I get it blooming?
'Moonshine' Sansevieria blooming! Can you imagine that?
The sansevieria 'Moonshine' has been in my garden for years.
There has been a window with a similar view in the same place since the beginning of time.
My plant has been with me for over 21 years, but I'm not sure how long I've had it. In the last few months…
…there has been no change in the plant's condition except for the up-potting last autumn as it broke out of the pot.
The part of the plant growing that is blooming is farthest from the sun.
One thing I can think of is that before I up-potted it, that side faced the sun and it was already in bloom.
You are right, I should turn my plant regularly to make sure all sides get the same amount of sun…
….if I had turned it more often, I might have had more than one bloom stalk.
How Do You Get Your Snake Plant To Bloom?
The only thing that makes plants bloom is the sun/electric light.
Most people assume that a plant that is not blooming needs fertilizer.
The nutrients contained in a fertilizer are referred to as nutrients or nutrients.
Your plant doesn't bloom when you use it. It is merely a booster if you are using bloom booster fertilizer.
Not a bloom "maker". This causes the bloom color to be all that it can be, makes them bloom larger…
…and last longer for a longer period of time.
A plant's food is made by the sun or through electric light, and this is what makes a plant bloom.
The sanseveiria flowers are dripping with nectar.
Next up…
What Does The Flower Look Like, And How Big Does It Get?
It blooms when it reaches a certain height, but the flowers do not have spikes or stalks of their own.
There are small, cream, or white honeysuckle-like flowers on flower stalks as high as 3 feet tall…
…which cover the stalk in small, greenish, cream, or white flowers.
Does It Have A Fragrance?
A deliciously sweet and sticky nectar appears on the blossom stems at night when the blossoms are fragrant.
Blossoms are closed during the daytime and open after dark.
How Long Do Snake Plants Flowers Last?
There are no details available regarding how long the bloom will last.
The flower stalks may naturally die back, and if they do, cut them off to save energy and present a tidier appearance.
Can The Flower Be Used In Flower Arrangements?
Despite their showiness, these flowers are rarely durable enough to be used in flower arrangements.
Take advantage of them where they are.
Last but not least..
Does The Snake Plant Die After Flowering?
After flowering, Sansevieria won't die. Orange berries emerge from the blossoms.
These Snake Plants surprised their keepers with blooms indoors.
______________________________________________________________________________________________________________________________
See having Snake plant is good choice for you to have! It's cool, its famous, it's easy to have and care!
What else do you need? In this pandemic time like this, is a good choice for you to have an new activity…
…and having snake plant is a good choice for you to have!
Last thing for sure. This plant need to be care carefully, remember plant need the "love" too.
Alright that's all for today! Do you have any questions about all of this?
Or do you want to add some method for getting your snake plant blooming?
Let me know your recommendation from the comment below.
There are still many recent and interesting articles about Snake Plants..
..as well as other unique information from All Things Gardener..
For further information and other inquiries you can contact us here
I hope you can now take care your snake carefully and grow it big!
Thanks for reading this article! Bye!
More Related Articles For You!