Plant Nutrients Simplified
Plant fertilizer can have a major impact on the health and growth of your plants. But how does fertilizer work, apart from following instructions on the package and waiting for results? The purpose of this article is to explain how fertilizers help plants grow, what the components of such fertilizers are, and how they should be used.
A fertilizer is an organic substance that contains nutrients essential to the metabolism of plants. Fertilizer is applied to the soil or sprayed on the leaves of plants. Through their roots or leaves, the nutrients are then absorbed by plants and drive all of the processes within their cells.
Talking about fertilizer can be a lengthy process, since it has many ins and outs. However, it's crucial to have a good understanding of what fertilizer is, why plants require fertilizers, and how to choose and use the appropriate type of fertilizer. Understanding fertilizer fundamentals will help you use it properly and ensure optimal growth of your plants.
What Is Fertilizer?
The purpose of fertilizers is to supplement plant nutrition and promote plant growth. Fertilizers are either natural or synthetic substances that are used in soil or directly as part of plant tissues.
In addition to animal manures, commercially available fertilizers also include highly decomposed kitchen waste and yard waste, as well as a variety of other organic products.
Why Do Plants Need Fertilizer?
It doesn't matter what type of plant you grow, it has certain nutrients it must have for growth. The nutrients will vary in their requirements and have a range within which they will achieve optimal growth; too little may cause deficiency problems, while too much may cause toxicity.
These nutrients aid in the plant's most basic cellular functions, which in turn make it grow and are regarded as essential nutrients. A plant's growth will be affected if any of the essential nutrients are present in insufficient amounts or are absent completely, even if all of the other nutrients are available in sufficient amounts.
These nutrients are naturally occurring in the soil, but they can vary in quantity based on other factors such as parent material, organic matter content, and local climate. These nutrients are sometimes added to commercial potting soil during manufacture.
Both garden soil and potting soil have the potential for losing nutrients over time as they are taken up and used by plants or leached from the soil. During periods of low soil nutrient levels, it becomes essential to add back these essential nutrients as fertilizers in order to promote optimal plant growth.
The Role Of Individual Nutrients
The macronutrients and micronutrients that plants require are divided into different classifications according to their relative amounts.
Macronutrients
Plants require macronutrients at larger amounts, meaning they are typically involved in major processes, such as photosynthesis and respiration. They are also important structural components of cells. Nitrogen, phosphorus, and potassium are primary macronutrients because they are present in all living organisms, along with calcium, magnesium, and sulfur.
Nitrogen
Most of us are familiar with nitrogen, because it is the nutrient necessary for the most significant plant growth. Nitrogen plays a fundamental role in the growth of plants. It also contributes to the development of amino acids and chlorophyll, as well as completing many enzymatic reactions.
Phosphorus
Phosphorus is an essential component of DNA and RNA, which are messengers of genetic information in cells. Due to this, phosphorus is needed for root growth and flowering, which is the process in which new cells are formed and differentiated into specific parts of the plant.
Potassium
As opposed to nitrogen and phosphorus, potassium only plays a very indirect role in plants. Instead of acting as a structural component, potassium stimulates enzymatic reactions that are needed for overall plant health and growth.
Calcium
It is a fundamental component of the cell walls, supporting their strength and forming them. Calcium also contributes to a number of key enzymes and metabolic processes. Plants without enough calcium will grow in an irregularly shaped or destroyed manner. Calcium deficient plants are also more susceptible to heat, drought, and pests.
Magnesium
Among magnesium's many functions as an essential component of plants' photosynthetic processes, it has a major role in forming chlorophyll. It is crucial for many enzymes that are involved in photosynthetic processes.
Sulfur
The amount of sulfur required for human health is not as great as that of other macronutrients, although it's still important. As the plant experiences metabolism, sulfur is converted into organic molecules such as vitamins and compounds responsible for the characteristic smell of onions and garlic.
Micronutrients
Despite the fact that micronutrients — iron, manganese, copper, molybdenum, zinc, nickel, boron, and chlorine — find themselves in much smaller amounts within plants, they perform the same functions as macronutrients. As a result of their enzymatic activity, it's important for your plant to receive the appropriate ratios of micronutrients when fertilized.
Iron
It functions in many enzymes involved in photosynthesis, including chlorophyll production. It plays an important role in energy transfer and nitrogen fixation.
Manganese
Besides contributing to the formation of chloroplasts, the organelles within plant cells that are responsible for photosynthesis, manganese also influences seed germination and crop maturity.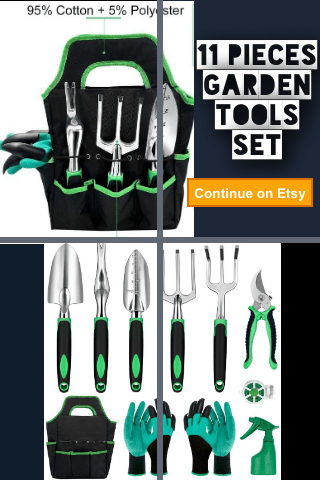 Copper
In addition to activating enzymes involved in lignin production and photosynthesis, copper is also essential for the metabolism of carbohydrates and proteins in plants.
Molybdenum
It is responsible for the production of two enzymes involved in the nitrogen metabolism, a process in which nitrate is converted into ammonia for use in amino acid synthesis. Nitrogen-fixing bacteria, which are found in legumes, depend on an abundant supply of nitrogen from the atmosphere to enable plant growth.
Zinc
The mineral zinc functions as a component in many enzymes and regulates plant hormones, especially auxins.
Nickel
Nickel acts as an enzyme catalyst, aiding in nitrogen metabolism and nitrogen fixation. Instead of converting nitrate, nickel is part of an enzyme that turns urea into ammonia. Among the essential elements, it is the only one required in the smallest amount.
Boron
Plants use iron for sugar transportation, amino acid production, cell division, flowering, fruiting, and cellular division.
Chlorine
Plant leaves are turgor regulated by chlorine, which maintains the pressure within cells to keep the cell walls rigid. Chlorine also aids plants in resisting disease and helps with photosynthesis.
Applying Fertilizer
You can fertilize your plants to help them grow when their soil or potting mix lacks certain nutrients. It is not a remedy for everything wrong with your plant, so you should be careful when you do it.
When plants show signs of slowing down or stunting you should evaluate other issues such as watering, lighting complications, and insect pests and diseases. If fertilizer is applied incorrectly, it can cause permanent damage to the plant.
Then you can try fertilizing your plants to overcome poor growth if these other causes have been eliminated.
Keep in mind, though, that plants require specific levels of the plant's essential nutrients, so it's important not to over-fertilize and over-feed them.
Basic Guidelines
Considering the wide range of fertilizer products available and their different nutrient concentrations, there is no single rule for fertilizer application. The frequency and rate of application are determined by the product itself, however you should note these basic tips:
The label will tell you how much and how often to apply fertilizers, or you may be able to apply them less frequently. A little bit of something is good, but too much of it is harmful. Overfertilizing plants often causes more harm than not providing them with enough nutrients.
The plants need fertilizers when growing actively rather than dormant during the winter months. Growth slows during the cooler months and fertilizers are not necessary.
No matter if your garden is in the ground or in containers, water your plants well after applying fertilizer.
Plants suffering from recent transplanting/repotting or insects and disease need some time to recover before fertilizers can be applied. You should wait a few weeks after such an event before fertilizing again.
Special Considerations
Fertilizers work differently under different circumstances. Certain growing conditions must be considered when deciding how to apply fertilizers. To ensure your plants receive full benefit from the application, you must avoid damaging them during the process.
In-Ground Planting
It is important to maintain the soil pH at a proper level for the availability of nutrients. As the pH rises, many of the macronutrients become unavailable, which creates deficiencies; the micronutrients become more accessible which increases the odds of micronutrient toxicity.
Potting Soil
You should wait at least four weeks after planting to fertilize container plants; lot of commercial potting soils contain fertilizer that is added during manufacturing, and fertilizing before the nutrients have been depleted will have toxic effects.
Container Gardening
Potted plants require more frequent watering than garden soil, which leaches nutrients faster and requires fertilizing more often. Therefore, adjust the fertilizer dosage well below the label recommendation.
Herb Gardening
Whether you are growing herbs in containers or in the ground, fertilize gently and use low-nitrogen fertilizers. Nitrogen encourages plant growth, so too much fertilizer hinders growth, reducing oil concentration in the leaves and subduing their flavor.