How Plants Can Increase Productivity in the Workplace
Plants play a more significant role in the workplace than most people know. Research suggests they can boost productivity and have a positive impact on employee well-being. In addition to their pretty appearance, plants bring a feeling of calmness and peace to the table. But that's just the tip of the iceberg. Find out why plants are good for your productivity and what types of plants to choose to create a natural haven at your workplace.
They clean the air
The people who live in busy cities may not be aware of this, but air pollution almost always reaches greater levels inside buildings than it does outside. There's a consensus among scientists that increasing the quality of air indoors directly affects health and performance, so whether you're chronically stressed, burnt out, or just not feeling your best, plants can provide the perfect solution. When photosynthesis is occurring, indoor plants reliably reduce VOCs (volatile organic compounds) and create more oxygen than carbon dioxide, thus improving indoor air quality. The benefits it has on mental and physical health are well-known, and as a working environment that promotes productivity, it is certainly worthwhile to invest in office plants to reap their benefits.
They provide an oasis
It is unavoidable that workplace stress is a regular occurrence, but it is also important to reduce the chances of this occurring as much as possible. You can decrease stress levels at the office (without spending a lot of money, of course) by decorating your space with plants. No need to worry – no one says you need to drown in a jungle to produce results – just keep it slick and sophisticated, just like your work ethic! Our recommendation is to add one plant per square metre, which may enhance cognitive function and psychological engagement among employees. People who love nature can certainly benefit from having their own quiet oasis where they can relax and be happier.
They have a huge impact on mood
You can find the reason why office plants have become so popular by asking yourself what comes to mind when you think about them. It's no surprise that for many people, nature is the top attraction; it's not surprising that our unique physical world contains flowers and birds, making us feel better while also being good for our health. The color green is thought to be one of the most calming colours, so colour psychologists recommend that you wear it. There are so many reasons to enjoy Mother Earth that incorporating plants and greenery into your office space is only a good thing. In addition, we guarantee you will notice a significant increase in productivity because everyone is so happy!
They help reduce noise levels
For peace and quiet, plants will provide you with a welcoming work environment. Instead of blocking out noise, they absorb sound waves, which make background office noise less distracting. As a result, productivity and profitability in your business are increased while only a small investment is required. Plants in small pots are perfect for tabletop displays, but larger plants should be placed at the edge and corner of your office, so as to reap the benefits of their presence. If you love flowers even more than this, there's always the option of installing a focal floral centerpiece on the table (if you have the space, of course).
They can boost creativity
Attention restoration theory might be new to you. We knew nothing about it until we started researching this piece! Nature-inspired imagery – even just images of the natural world – can reportedly cause the brain to switch to a different processing mode, allowing employees to feel relaxed and better able to concentrate. The result will be greater levels of creativity at work, which will enhance effectiveness and enhance efficiency. Coexistence with greenery encourages workers to achieve their daily task more accurately, as well as improving their memory and attention span up to 20%. Therefore, do yourself and your staff a favor and buy some plants for the office today. The sooner you do this, the sooner you'll have a happier, more productive workforce.
7 Indoor Plants To Enhance Productivity
The barriers of urban life can sparsely provide you with some quiet places to concentrate, yet everyone needs a calm and peaceful environment to concentrate. In such cases, plants can become your best friend. Plants can not only boost productivity and concentration, but can reduce stress and improve the air quality, allowing you to concentrate better. It is important to consider what kind of plants you want. Well, we would recommend creating an aura that is relaxing, helps you concentrate, and also improves the air quality in your room. Luckily, we've got you covered with a list of great indoor plants that will enhance productivity.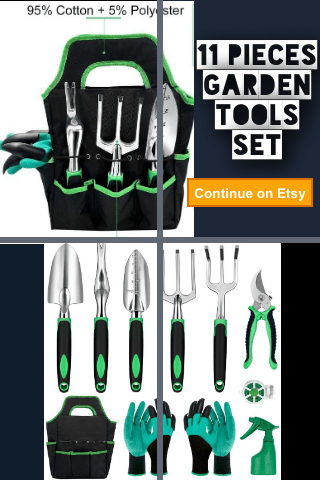 Asparagus Fern
This plant belongs to the lily family, but its needle-like leaves are called cladodes, which perform the process of photosynthesis. Although the frilly, feathery asparagus fern appears fuzzy and soft, each spur is sharp and can create a thorny mess. It is recommended to cultivate asparagus fern in a medium to bright spot with temperatures between 60-75 degrees. These plants grow up to two feet tall and wide, preferring evenly moist soil.
Cordyline Terminalis
Besides being attractive and colorful, this plant is also known to increase concentration levels and is an ideal plant to have in your workplace. As long as the soil is evenly moist, these plants do not need continuous watering. Direct sunlight is not required. Beautiful leaves make these plants very successful at creating a peaceful and positive atmosphere, enabling you to focus and work effectively.
Lucky Bamboo Plant
Your workplace will be blessed with positive energy if you have these plants and they are great air purifying plants. This tropical water lily is referred to as Dracaena Sanderiana. Native to Africa, these plants also bring good fortune to those who live in their vicinity. Ideally, the plant needs at least one to three inches of water to thrive and well-drained soil to grow under perfect conditions.
Snake Plant
This plant not only provides amazing health benefits, but it also makes the perfect workplace plant. With the power to purify the air around us, the snake plant works overtime to make our living environment healthier. Houseplants are good at burning carbon dioxide and releasing oxygen from our environment. Some plants can do this throughout the day while others carry out this essential task only when it is dark. But a snake plant maintains the health of your home and keeps it cleaner by working all day and all night.
Peace Lily
In addition to their attractive appearance, these flowering houseplants also have excellent air-purifying qualities that make them stand out from other plant species. Cleansing the air and providing the rooms with plenty of healthy oxygen is how the plant works. It is designed to create an attractive and tranquil environment for concentration since peace lilies prefer moist soil and do not require heavy watering. It is possible for these plants to thrive in indirect sunlight and in rooms with lower levels of light.
Weeping Fig
You will want to decorate your workplace with the Ficus Benjamina if you wish for it to have a tropical look. In addition to providing beauty and statement to your indoor spaces, these plants also increase air quality and add positive vibes to your surroundings. It thrives in indirect bright light and requires frequent watering, making it one of the best plants for concentration.
Phalaenopsis Orchid
It's no surprise that orchids are considered ideal indoor plants for your workplace due to their healing and stress-relieving properties. The interesting flowers help to purify the air, reduce carbon dioxide levels, and create an optimal productive environment.