In addition to the numerous proven health benefits of plant-based diets…
… did you know that plants can also help improve your health by just being inside your home?
Hear it from Franny!
I've always had houseplants in my house…
This is because my granny told me…
… that houseplants are essential for stress relief.
My granny knows that I am always stressed out due to work…
Hence, when I am building this house…
… my granny insisted to install loads of houseplants for me.
At first, I didn't really realize how they impacted my mood…
But especially due to this pandemic…
I can feel how having houseplants indoors…
… let me feel calm during my work from home day to day.
So…
Yes, NASA experiments in 1989 found that certain houseplants…
… are able to remove chemicals such as benzene and formaldehyde…
… from the air, improving the quality of air in a home.
It was discovered that a number of different houseplants can act as natural air filters…
In addition, a study has found that being in a plant-filled environment…
… reduces stress and improves blood pressure and heart rate.
Let's find out…
How Plants Improve Your Mental And Physical Health
Imagine leaving the house looking out the window at a tree or holding a fragrant bouquet…
Do you feel peaceful or joyous? If yes, you might agree that plants have the power to heal…
Scientists have shown gardening, whether indoors or outdoors…
… has positive effects on physical and mental health.
Anyone of any age and skill level can benefit from gardening…
… and surrounding himself or herself with nature.
Physical Benefits of Plants and Gardening
The physical benefits of plants can be seen in a number of ways…
For example, you can add fresh air and calmness…
… to the environment just by adding a single houseplant.
Here are five great reasons to welcome plants into your home or community.
Boosts Air Quality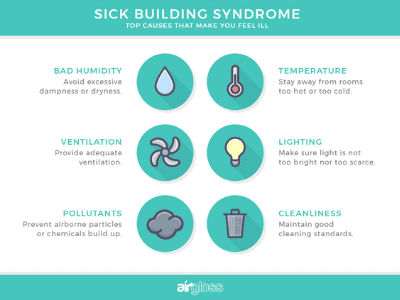 Plants help clean the air in an office or classroom…
… as they look beautiful and can also reduce air pollution.
Most urban residents spend the majority of their time indoors…
… where pollution can be several times higher than outdoors.
A sick building syndrome can affect individuals' health…
… due to indoor air pollution, causing symptoms such as headaches…
… dizziness, loss of concentration, and throat irritation.
In indoor air, there are over 300 pollutants…
… called volatile organic compounds (VOCs) which plants help to remove.
For example, this article suggests that plants are able…
… to remove high levels of benzene in just 24 hours…
Outdoor plants help reduce air pollution…
Promotes Exercise
Children and adults in the United States do not get enough exercise…
… leading to a variety of health issues, ranging from heart disease to depression.
The Physical Activity Guidelines for Americans recommend…
… that children and adolescents get 60 to 90 minutes…
… of moderate to vigorous exercise each day.
It is recommended that adults and children…
… get 150 minutes of moderate-intensity exercise a week.
Exercise can help reduce their risk for heart disease…
… cancer, diabetes, anxiety, depression, and other serious conditions.
Furthermore…
Working with plants can help individuals stay in shape or improve their current conditions…
The exercise involved with gardening is both fun…
… and easy to incorporate into your daily routine.
Children usually like working with soil and learning about plants…
They may not even realize they're exercising as they dig…
… move soil, or water plants in the fresh air.
In addition to enhancing motor development and strength…
… gardening can also help prevent childhood obesity.
For example, according to Harvard Medical School…
… a 30-minute gardening session can burn 135 calories for a 125-pound person.
Encourages Healthy Eating
Getting the recommended amount of fruits and vegetables every day…
… can be challenging, especially for those who hate their taste.
According to the Centers for Disease Control and Prevention…
… Americans do not eat enough fruits and vegetables.
Approximately one in ten adults does not consume…
… the recommended amount of fruit or vegetables every day.
Gardening encourages individuals to improve their eating habits…
Children and adults will be happier, healthier…
… and more energetic when getting a regular supply of nutrients.
Homegrown food tastes good and is more appealing…
… because of the time and effort it takes to grow and harvest.
Growing and harvesting food locally allows parents…
… and children to choose the foods they desire to grow…
…and they don't need to worry about pesticides.
Interesting, right?
Among the many tasty crops children can grow are cherry tomatoes…
… zucchini, radishes, as well as tasteful herbs.
A child will likely feel excited to eat what they have grown…
According to Saint Louis University research…
… families who grow their own food create a healthy food environment.
Children who are served homegrown food are twice as likely…
… to consume five servings of vegetables and fruits each day…
… than those who don't or rarely consume homegrown produce.
Adding homegrown produce to the diet not only provides children…
… and adults with the nutrients they need, but they also make the food more tasty.
Growing produce is also a simple way to encourage children and adults to eat more healthy foods…
Decreases Risk of Illness
According to a study performed at Washington State University…
… indoor plants are highly comfortable and can reduce the risk of getting sick.
For example, plants can reduce dust in rooms by as much as 20 percent…
The study demonstrates that plants also eliminate particulates from the air…
Adding plants to your living room may help add humidity to the air…
As a result, you may experience less dry air in your room…
The study also suggests greenery can reduce the likelihood…
… of respiratory problems, runny noses, and itchy eyes.
Researchers have also found that indoor plants can be beneficial to mental health…
… assisting in the healing process for hospital patients.
According to a 2009 study, patients staying in hospital rooms…
… with plants and flowers had lower blood pressure, higher pain tolerance…
… lower anxiety, and less fatigue than their counterparts who stayed in rooms without plants.
This study supports the therapeutic value of plants…
Psychological Benefits of Plants and Gardening
The benefits of being around plants and gardening are often overlooked…
By spending time with plants and gardening…
… individuals can reap a variety of psychological benefits.
Here are some of the mental health benefits of being around plants and gardening…
Improves Mood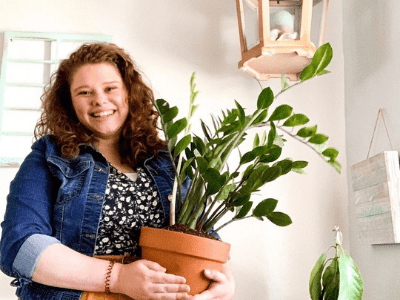 The study found that people feel happier and more optimistic…
… in surroundings rich in trees and greenery.
Why is that?
Take a look at four hospitals in the San Francisco Bay Area…
A survey found that 79% of the patients who spent time in a garden…
… felt more relaxed and calm, 19% felt more positive…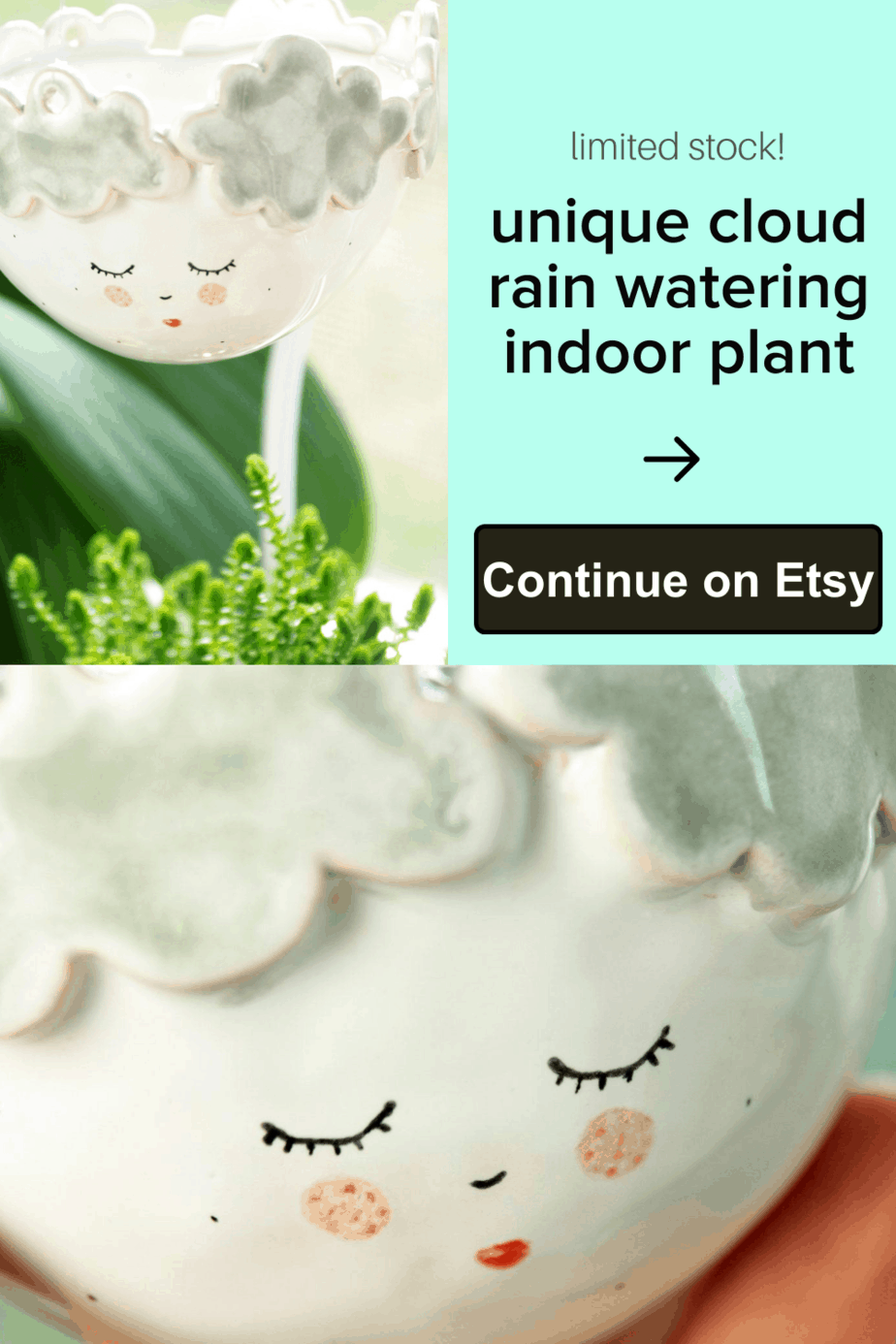 … and 25% felt refreshed and more physically energetic after doing so.
As well, flowers incite positive emotions…
For instance, in one 2005 study women who received flowers…
… reported better moods three days after receiving them.
Moreover…
Elderly patients who received flowers also reported improved moods and episodic memory…
Having a plant on your windowsill at home may help create a more peaceful environment…
… but gardening can increase your happiness even more.
Gardening reminds us of our connection to nature…
… and allows us to focus on the bigger picture, which can reduce depression symptoms.
Additionally, the physical activity of gardening…
… releases happy chemicals such as serotonin and dopamine.
Lastly, working with soil boosts our mood…
A 2007 study found a soil bacterium called Mycobacterium vaccae…
… released serotonin that helps prevent depression.
Relieves Stress and Anxiety
Indoors or outdoors, being surrounded by plants and flowers…
… can help you unwind without any worries or conflict.
The activity encourages living in the moment, and stimulates just about every sense…
When you stop to smell a magnolia tree, your cortisol levels drop…
A study published in the "Journal of Physiological Anthropology"…
… compared the performance of a group of participants…
… in computer tasks to that of a group of participants transplanting indoor plants.
After completing their assignments, the groups switched…
Researchers determined that the subjects felt more relaxed…
… and comfortable after the plant transplant…
… than they did after completing the computer task.
They concluded that people might be able to reduce psychological…
… and psychological stress by interacting with plants.
Journal of Health Psychology published a study…
… comparing the effects of outdoor gardening and indoor reading. Both decreased cortisol levels…
However, stress levels decreased significantly more with gardening…
Furthermore, participants retained a fully positive mood after gardening…
Prolongs Attention Span
Gardening and being around plants can improve attention span…
… which can benefit concentration and learning.
For example, a study published in the "American Journal of Public Health"…
… examined the impact of green or natural settings on children…
… with attention deficit hyperactivity disorder (ADHD).
Researchers found that green settings significantly reduced symptoms of ADHD…
… in comparison to other settings and many children…
… should take advantage of spending time in nature.
There are an estimated 6.1 million children with ADHD in the United States…
In addition to helping children achieve academically through gardening…
… a study published in the Journal of Horticultural Science demonstrated…
… how gardening activities can be incorporated into science curriculum.
Science achievement tests found that gardened students…
… scored significantly higher than students in conventional classrooms.
Boosts Self-Esteem
It's common for adolescents and young adults to suffer from low self-esteem…
It's normal for them to compare themselves to others online…
… or to feel pressured to look or act a certain way.
A technology break can be a great opportunity for children and young adults…
… to reconnect with nature and the world outside. Gardening is an excellent way to do this!
Growing plants provides children with the opportunity…
… to see their own transformation as a child grows into a young adult.
Children can also learn that their looks do not matter…
… nor do mental health issues, they can be nurturers…
… and contribute their love and attention to the world.
A child can grow a sense of self-worth through gardening…
… regardless of social pressure, as well as feel proud to harvest beautiful produce.
Children can enjoy eating the vegetables they grew…
… or seeing colorful flowers from their gardens and gain the confidence that owns it.
10 Plants That Will Improve Your Health
You can improve the quality of air in your house or apartment by adding these 10 great indoor plants:
Golden Pothos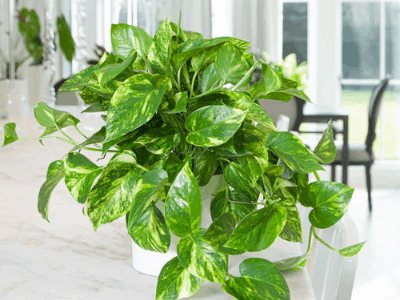 A famous houseplant, pothos is known for being hardy…
… and is extremely hard to destroy.
While they aren't among the most powerful air-purifying plants…
… they are easy to grow even if you haven't been blessed with a green thumb.
Pothos is an air purifier as well, so if you want the benefits of houseplants…
… but aren't great at maintaining them, this is a great place to start!
English Ivy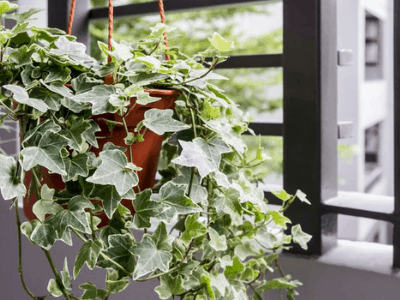 English ivy is particularly beneficial for absorbing mold in the air…
It's a lovely outdoor plant that adds a rustic charm to old buildings…
But let's face it, ivy can also help cleanse the air inside your home…
This plant prefers bright light and slightly dry soil, so put it somewhere sunny!
A study by Hilary Spyers-Duran found that English ivy can be used…
… to absorb an impressive amount of airborne mold when grown with moldy bread.
Boston Fern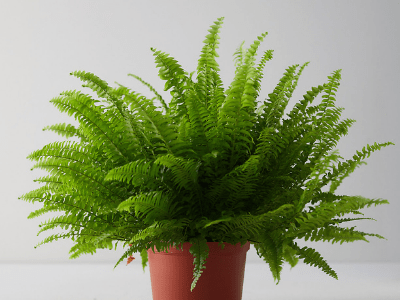 As part of NASA's list of air-purifying plants, Boston ferns…
… are known for their ability to remove compounds…
… like formaldehyde, plastics, and cigarette smoke from the air.
The fern leaves absorb the compounds…
… and convert them into substances that the plant can use.
Peace Lily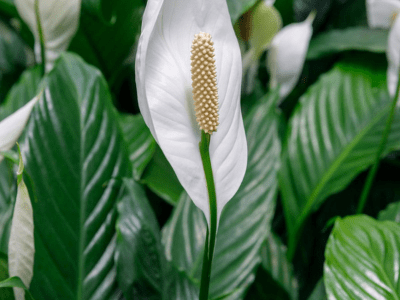 It has been found to be great for absorbing organic compounds…
… like formaldehyde, carbon monoxide, and benzene.
Peace lily is another plant that NASA has found to be good for this process…
Often called "closet plants," peace lilies thrive in indirect light…
Put your peace lily somewhere where it can get indirect light and provide you with clean air…
This is a good plant for anyone with limited natural lighting…
Aloe Vera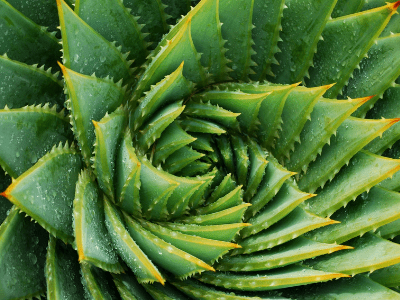 You might already know about the health benefits of aloe vera for the skin…
… but the plant can also be used to purify the air and remove airborne compounds…
… resulting from paint or cleaning agents. It can also be used to treat sunburns!
Snake Plant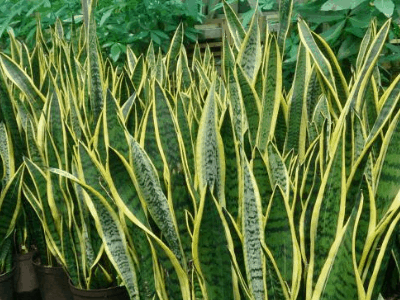 In addition to absorbing CO2, snake plants also recycle pollutants from the air…
… such as xylene, toluene, and trichloroethylene.
Snake plants are beneficial in bedrooms because they increase the air quality while you sleep…
Rubber Plant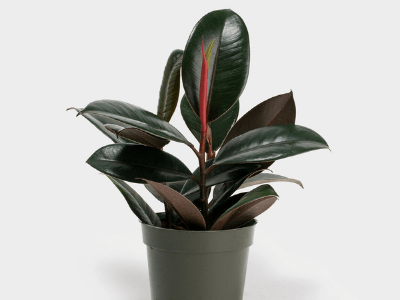 Are you looking for a slightly larger plant to clean the air in your home?
Rubber plants are easy to maintain and don't have to be damaged as often as some other plants…
Their large leaves absorb so much air that they turn it into nutrients for the plant or compounds for the soil…
Gerbera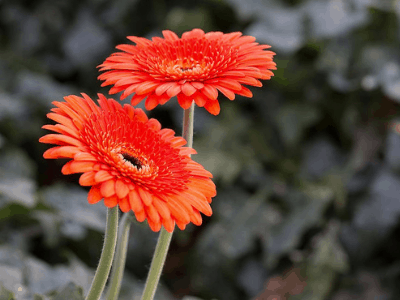 A NASA study revealed that gerbera daisies were the best at removing benzene from the air…
Like snake plants gerbera daisies absorb airborne compounds…
… and produce oxygen at night, which may benefit people with sleep apnea.
Azalea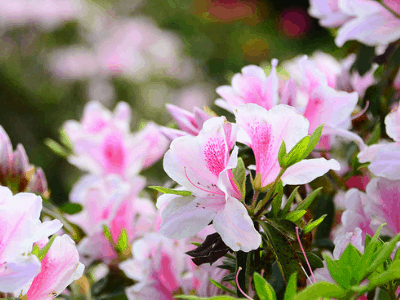 While azaleas are nice flowers to add color to your home…
… they can also help improve the air quality by removing formaldehyde.
Just ensure that your azaleas have moist soil and are kept misted…
Mass Cane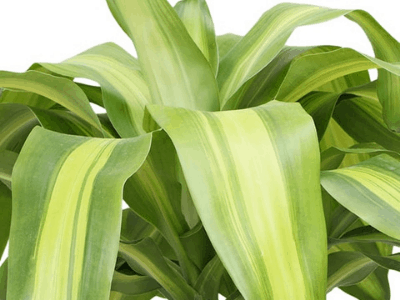 The mass cane plant is ranked as the best plant for removing formaldehyde…
Known as the corn plant, it is a brilliant houseplant for people who are attempting…
… to keep their office or home clean, while at the same time being attractive.
To sum it up…
The article above had proved to you…
… that houseplants can improve your overall health.
It can improve physical health, such as improving air quality…
… and also mental health, such as boosting self-esteem.
There are also 10 different kinds of houseplant you can choose from…
… to be installed in your house for better health!
Conclusion
Prove these benefits by yourself by purchasing a houseplant…
Then, comment down below if you have any queries…
… or contact us for further information!
Check out more of our posts in this website like this one here!

Have an awesome gardening journey!
Related Articles!