Do you know that you can braid a Sansevieria cylindrica?
I know right, very shocking and unique to hear of it…
But it is actually a thing, and the result add aesthetic to your home…
Hear it from Greg!
My wife is a snake plant lover, a very big fan of them…
She has like tens of snake plants that she has collected at home…
I wanted to give her another snake plant for her birthday…
… but it seem so ordinary and for what more should she get another one?
Hence, I look up for snake plant related gift ideas for my wife…
… and I got struck on a braided Sansevieria cylindrica!
Just by hearing the name of it sounds exactly right for her!
To make it even special, I purchased a new Sansevieria cylindrica…
… and I braid it myself! There's a step-by-step guide I found on how to braid them.
Wondering where to find the guide?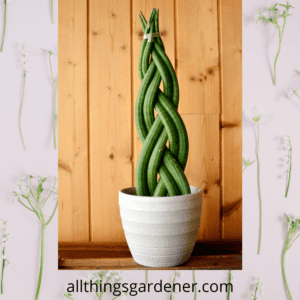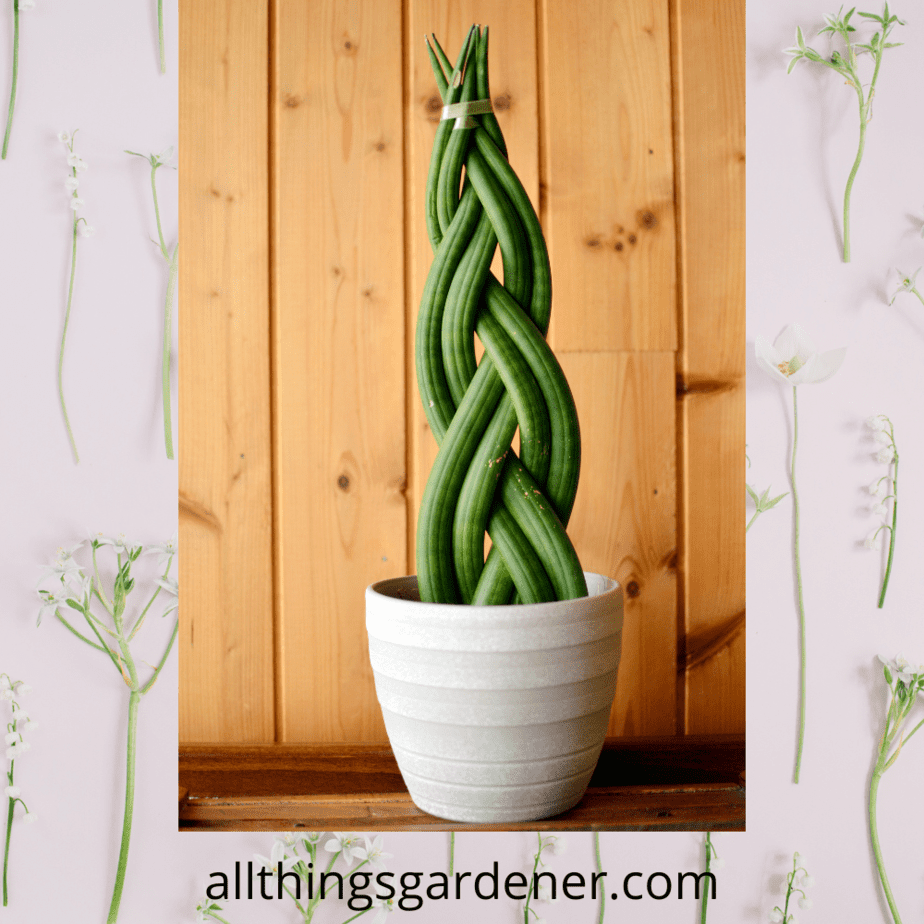 You're in the perfect place to start!
Throughout this article, you will get on the care guide of this type of snake plant…
… and also a guide to how to braid it step-by-step!
Often called the cylindrical snake plant, the African spear plant…
… also known as Sansevieria cylindrica, the leaves are upright, gray-green, and faintly striped.
The leaves are cylindrical in shape, although their tips are thin…
A long, delicate flower spike will sprout from the center…
… of African spear plants when grown in optimal conditions.
They're best planted in the spring, and they're generally a slow-growing succulent…
… also they have rich advantages if you own them.
Cylindrical Snake Plant Care
Generally speaking, African spear plants are very low…
…maintenance!
They will survive if you forget to water or feed them…
… and they'll thrive being confined in a pot.
In fact, it is more likely that you will ruin their lives…
… with overwatering or overfeeding than it is to harm…
…them by neglect.
In the growing season (spring to fall)…
They'll appreciate semi-regular watering and occasional…
…fertilizing.
And over the winter, plan to avoid fertilization and water…
…minimally.
Moreover…
You can also support new plants by cutting off offshoots…
… that sprout from the soil and planting them separately.
Wait until these babies are at least 6 inches high before…
…separating them from the main plant and planting them…
…separately.
Plants grown in containers need to be moved likely every couple of years…
…once their roots start growing out of their pot.
If they need more room, just move them to a bigger pot…
Choosing a heavy, shallow, wide pot makes sense as it…
…will anchor the weight of the leaves…
… otherwise, your plant may easily topple over.
Make sure there are enough of drainage holes in the pot.
Light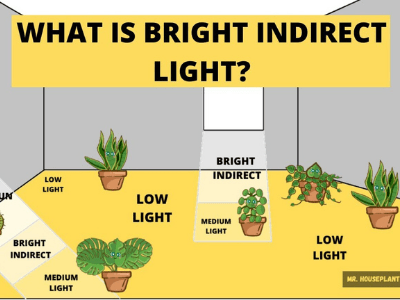 Although the plants can withstand low light, they prefer full…
…sun and brilliant filtered light.
They react better in the morning than in the afternoon sun.
If placed indoors, they will require a bright north-facing window.
Too much light can result in the yellowing of the leaves…
…while not enough light will result in inferior leaf growth.
To prevent this from happening you can also use Full LED Spectrum Light
Soil
A succulent plant like this prefers a well-draining potting mix…
… containing a sandy texture that doesn't retain any moisture.
Water
Despite being so drought tolerant, African spear plants…
… have quite weak roots that will rot under too much water.
Between waterings, the soil should be allowed to dry out…
… and then the plant should be watered deeply every wee…
…to every other week.
Please empty the saucer of any excess water that comes through the drainage holes…
… if you're growing a plant in a container.
In the winter, you should water your plants once a month…
… rather than once a week as during the growing season.
Temperature and Humidity
You should keep these succulents at a temperature above…
…50 degrees Fahrenheit.
They grow naturally in hot, dry climates, so a cool environment…
…could hurt them…
This includes keeping them away from cold drafts, such as air…
…conditioners.
Humidity shouldn't be an issue if the soil isn't saturated.
Fertilizer
African spear plants are tolerant of lean soil,
…and they do not require much fertilizer…
Feed them with a succulent fertilizer diluted to half strength..
…monthly from spring through autumn…
During winter no fertilizer is required.
Braiding a Cylindrical Snake Plant
It's a low-maintenance plant, similar to its relative the snake plant. However, it is far more adaptable. This plant, like fortunate bamboo, can be braided to give it a unique look. Its leaves stack similarly to those of a bowstring hemp plant.

Kevin Espiritu, Founder of Epic Gardening
The time needed: 20 mins
Materials
Cylindric Sansevieria (also called Cylindrical Snake Plant or African Spear)
Tie such as twist ties or rafia
Bowls (2)
Cloth to wipe scissors, dry roots, and for water spills
Potting Soil to repot your braided snake plant
Soil Scoop for repotting
Plant Pot to pot your braided snake plant in
Pumice Stones to add to potting soil to help with drainage
Water to rinse roots
Instructions: Step by Step
Select a Cylindrica Snake plant of 12"-14" that has at least 3 stems to be able to be braided.
Remove plant and roots from the pot and rinse the roots to remove dirt.
Dry them with the cloth.
Stack plants on top of each other in the direction where stems are facing you and roots are facing away from you.
Grab your tie and cut approximately 18″ with the scissors to secure your stacked plants just above the roots.
Braid your snake plants.
At the end of the snake plant's leaves, tie the long stems together with a rubber band.
Replace the rubber band after tying your tie tightly.
Take your plant pot, potting soil, and pumice stones and get started.
Using your soil shovel, place your newly braided Snake Plant in your container.
Further Braided Snake Plant Care Steps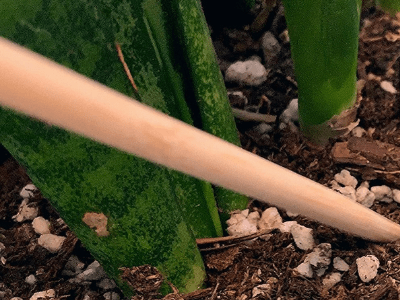 Water thoroughly while Cylindrica is growing…
Before watering again, allow the potting mix based on Petal Republic's ideas…
…cause they have special tricks to practically dry out.
This drought-resistant shrub doesn't require much water…
If your Cylindrica stems continue to grow longer, you can add to your existing braid…
At any point, you can remove it completely and let it grow to fan out again.
To sum it up…
Caring for a Sansevieria cylindrica is like caring for any other snake plant…
Additionally, you can braid them as home decor or gifts to your loved ones…
The above "how to braid" guide will surely help you out on the task…
… for any pre or post-care, you need to make.
Conclusion
If you happen to have any queries on the matter…
Comment down below or contact us!
Check out more posts in our website like this one here!
Have an awesome gardening journey!
Frequently Asked Questions Around How To Braid Sansevieria Cylindrica
As the summer season approaches, many people are eager to plant…
…their gardens with succulent plants.
One of the most popular succulent plants is sansevieria cylindrica.
Though this plant is easy to grow, it's important to keep it healthy…
…and beautiful. In this article, we'll discuss how to braid sansevieria cylindrica…
…how to prune sansevieria cylindrica, and whether or not you should unbraid…
…sansevieria cylindrica. By following these simple tips, you'll ensure that your…
…braid sansevieria cylindrica stays healthy and beautiful all year long!
How do you grow Sansevieria cylindrica straight?
Keeping Sansevieria cylindrica (Gardenia) healthy and beautiful is a challenge.
There are a few methods to try, but the best way to keep it growing straight…
…is to plant it in water and then transplant into soil when it's large enough.
Alternatively, you can start with clumps of plants and root them directly into…
…soil once they reach a desired size. Growing Sansevieria cylindrica this…
…way will keep it healthy and beautiful all year long!
How do you propagate Sansevieria cylindrica puppies?
Propagating Sansevieria cylindrica puppies is a simple process that can…
…be done by taking cuttings from a healthy plant and rooting them in water…
…or soil. Keep the plant healthy by watering it correctly and fertilizing it…
…regularly, and once the cutting has taken root, transplant it into the desired…
…pot or garden location.
How do you prune a Sansevieria cylindrica?
Sansevieria cylindrica (Gardenia) is a succulent plant that is easy to take care of.
All you need to do is follow a few guidelines every time you prune it. First, remove…
…any dead or damaged leaves. Next, cut off the branch or stem at a 45-degree…
…angle below the leaf surface. Make sure the stem stays intact so the plant can…
…regrow quickly. Finally, water and sunlight are the plant's main food sources…
…so make sure to give it the right amount of both.
Should I Unbraid my sansevieria cylindrica?
Keeping sansevieria cylindrica (Gardenia) healthy and beautiful is a must.
One way to do this is by unbearing it every few weeks. If you're not sure how to…
…unbear your sansevieria cylindrica, consult a garden expert. Untwisting the plant…
…will also stimulate new growth, making it look sleek and beautiful.
Never stop growing!
---
Related Articles!