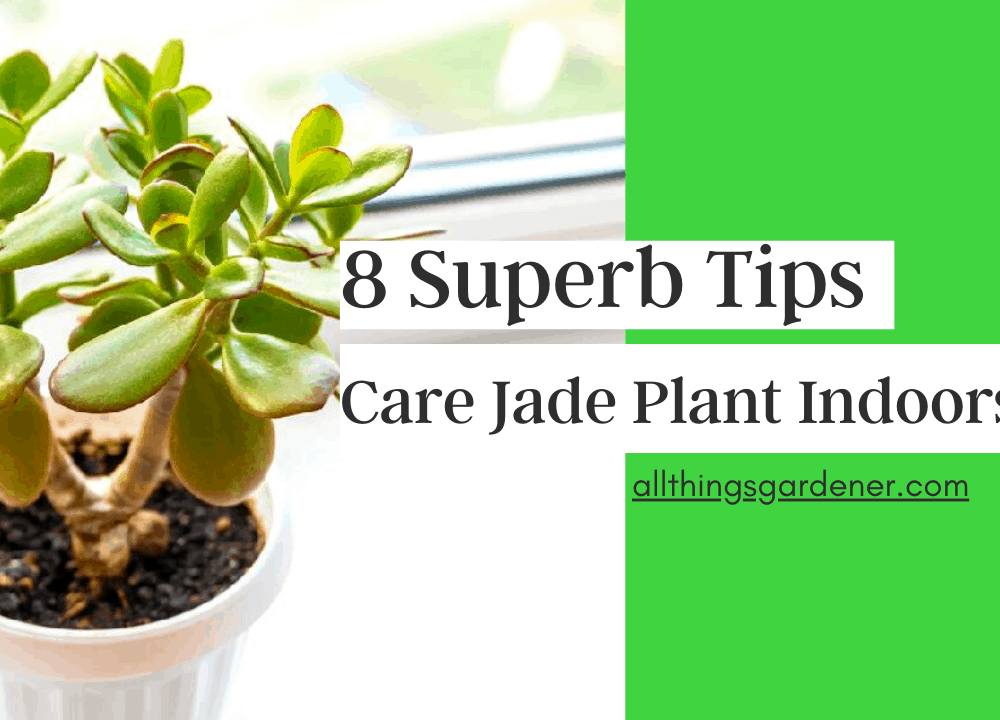 Jade Plant Indoor, Is That Possible?
If you are looking for houseplants to accentuate and decorate areas of your home,
we recommend the use of jade plants.
These succulent plants are ideal for people in small spaces, such as apartments and condos.
Choosing jade plant indoor as your houseplant is a good choice for you to have!
Jade plants don't grow very large so they're ideal for smaller living spaces.
Jade plants are one of the species people refer to as "money plants."
Supposedly, having these plants in your home changes the energy of your household, bringing you good fortune.
Jade plants are hardy, and they do well indoors, even with limited light and water. 
A native of South Africa, this soft, succulent shrub tolerates the dry environment of hot, heated homes well.
It's beautiful, vibrant green leaves symbolize growth and renewal since they resemble jade stones…
…which are also a symbol of wealth and prosperity. 
To know more about why you should have this plant, you can click this link
Here's the things
The reason they are so popular is because they are easy to maintain and to look after,
and of course the luck they might bring to their owners.
Older plants may produce a cluster of white, star-shaped flowers if given enough sun.
These plants become more beautiful with age. Plant a large Jade in a decorative container;
its branching growth habit is a stunning tree-like accent for a bright room. 
There are shiny, plump, spoon-shaped green leaves on its tree-like branches that are often tinged with crimson.
Jade plants are not a common component of herbal or alternative medicine…
…but in the olden days they were recommended for warts by cutting them open and rubbing the leaf…
..against the wart for several days until the wart fell off.
A jade plant that has pointed leaves is used in China or the treatment of diabetes…
..as well as treating nausea in some countries and in some other nations, it is used to treat nausea.
When eaten, they cause only minor health issues like diarrhea and vomiting in humans and animals…
..according to researchers at the University of California.
Here's the story of Vanya, of her experience having Jade Plant indoor for the very first time
Let us hear Vanya's story
I remember the time when I first bought a jade plant, It was so small, just about the size of my palm!
Well, as you may know, it's not too hard to keep these plants alive and well though they require some special care.
Fortunately for me, I found out how to do this through reading up on some articles online.
You see, these plants are famous because they can survive in so many different environments;
whether it be indoors or outdoors.
So long as there is adequate sunlight and water available then they'll fare pretty well anywhere!
All in all though, the best place for them is inside your house where you have easy access to them every day!
When grown indoors, jade plants produce fleshy oval leaves on thick stalks…
…and can rapidly grow into a shrub-like plant that reaches a height of 5 feet. 
This hardy succulent requires little care, making it a great plant for beginners…
…but it is also very attractive for more experienced gardeners. 
In order to avoid becoming top-heavy and tipping the plant pot over plants do require special care.
Jade plants require bright light from a sunny location such as in a south-facing window.
If a sunny location isn't available you may place your plant near an artificial light source.
When using fluorescent lighting, choose a two-bulb fixture and use one cool white bulb…
…and one bulb with a full spectrum of light to provide a full spectrum of light for the plant. 
These perennials live for years, and they make the ideal housewarming gift.
Jade plants feature thick and woody stems with oval leaves giving them the appearance of a small tree…
…rather than a houseplant. 
A jade plant should be protected from cold drafty windows during the winter months by either pulling a shade…
…or curtain over the window, especially at night or by moving the plant away from the window.
During the summer, you should keep the soil around your jade plants moist as they tend to dry out quickly.
However, you should allow the soil to dry out between waterings to prevent root rot in your jade plants.
Jade plants will also thrive outdoors in heat zones 10 and higher.
When you live in a climate that has warm summers, but cold winters pot your jade plants…
…and bring them inside during the wintertime when temperatures drop below 50°F.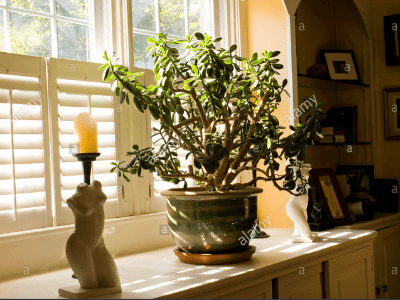 Tips for Planting Your Jade Plants Indoor
When planting your jades, pick a large pot that's easy to move around your home.
While jade plants don't have extensive root systems, they might get top-heavy causing the container to fall over.
Always ensure that you use a light and loamy potting soil for your plants.
You need to make sure that the soil drains well and that the pot has drainage holes to allow water to drain…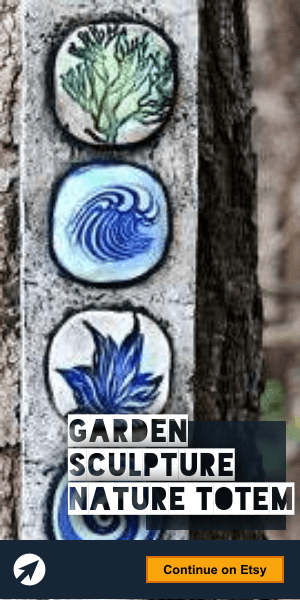 …from the roots normally. Overwatering the plants can result in root rot.
Use a general potting mixture and add some perlite in a 3:1 ratio to enhance drainage.
You can purchase pre-mixed all-purpose potting mixes for cactus or succulents that are also ideal for jade plants.
Do not water jade plants right after planting, contrary to most other plants.
Let the plant sit for four to seven days before giving it its first watering. This allows the roots time to adapt to the soil.
Their care requirements aren't as demanding [as other plants]. They require bright, indirect sunlight to thrive, and if they don't receive that, that's usually where they'll start ton wilt and die and dry and shrivel up"

Danuelle Doswell, co-founders of Grounded
Soil for Jade Plant Indoor
A succulent-specific blend is your best choice when selecting a mixture for your jade plant indoor to live in.
In order to prevent excessive moisture from accumulating and contributing to fungal growth…
..the soil should ideally have a neutral to slightly acidic pH level and drain well.
If you decide to use an all-purpose potting mix add some perlite to aid drainage.
You may also use a terracotta or clay vessel to support your jade plant indoor wick moisture from the soil.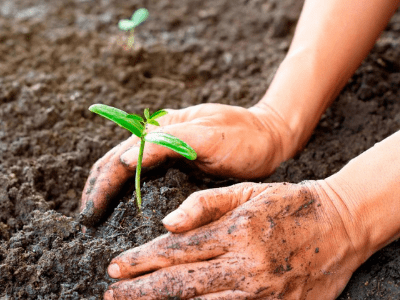 Light for Jade Plant Indoor
Jade plant indoor should be placed in a southern window with at least four hours of direct sunlight.
Some types, such as those with variegated leaves thrive in indirect light, while others thrive in direct sunlight.
In the winter, keep jade plants indoor away from windows to prevent frost damage.
Over the summer, either keep the plant out of direct sunlight or switch it to a sunny location outside.
Water for Jade Plant Indoor
The most critical aspect of caring for a jade plant indoor is to properly water it.
It is vulnerable to root rot if it is allowed to dry out entirely or if it is watered too often.
It is recommended that you water when the top soil is dry to the touch rather than on a schedule.
During the summer, I water mine every week to ten days and once a month during the winter months.
A thriving jade plant indoor needs proper and efficient drainage in both the soil and the pot.
I've seen a lot of long, leggy Jade Plants in containers that don't have adequate drainage.
In a terracotta pot with drainage holes use a succulent/cactus blend.
Fertilize for Jade Plant Indoor
During the growing season, many people underfeed their succulents. Feed your jade plant with a controlled-release…
..fertilizer at the start of the season or a weak liquid solution regularly for the best results.
On mature plants, use a balanced 20-20-20 fertilizer at one-quarter pressure, and on young plants…
…use a fertilizer with less nitrogen..
Temperature and Humidity for Jade Plant Indoor
Temperatures of 65 to 70 degrees Fahrenheit are ideal for jade plants.
Jade plants can withstand temperatures as low as 55 °Fahrenheit at night and in the winter.
Keep in mind that jade plants are not frost resistant if you keep them outdoors, bring them indoors…
…when the temperature drops below 50 °Fahrenheit.
Caring for Jade Plant Indoor
Dust may be removed by wiping the leaves down with a damp cloth on a regular basis.
If your jade plant becomes top-heavy place it in a larger pot and fill the gap with fresh soil.
This will provide your plant with the necessary help without the need to repot it.
If the plant appears leggy or spindly, pinch new growth…
…with your fingers to encourage the production of dense foliage.
Propagating for Jade Plant Indoor
New plants can be quickly propagated from a single leaf from a mother plant…
…which is well-known for its ease of propagation.
To do so, take a leaf or cutting that is at least two to three inches long and put it in a warm, dry place for several days.
You may plant the cutting scab-side down in a pot filledwith succulent or cacti mix once a scab develops…
…over the cut area. Place the pot in a dark, brightly lit area until the cutting has begun to send out roots.
Water the piece deeply and care for it as usual until it appears to be firmly embedded in the soil.
Common Pest and Diseases for Jade Plant Indoor
Jade plants, like many other houseplants and succulents are susceptible to a number of pests and diseases.
Mealybugs are the most common pest problem and they can leave white patches on the plant…
…especially where the leaves attach to the steams.
Since jade plants (and succulents in general) are especially vulnerable to insecticides and oils…
..you can use a cotton ball or tissue soaked in rubbing alcohol to wipe away mealybugs.
Other problems could involve a spider mite infestation or scale, all of which can be handled in the same way.
Having Jade plant indoor is a good choice for you to leveling your interior, or it just for adding some decorative…
…and create new atmosphere for you to have. Having a succulent plant, especially Jade Plant is a good choice…
…cause its easy to be care of especially when its come to indoor gardening.
Jade plant is a must plant that you must have!
Jade as a succulent plant, have a good resilience that can accompany you and besides it's easy to take care of it…
…for us who's kind of lazy, to take care general houseplant. It's a good choice for you to have jade plant indoor
So that's it! Now do you have any recommendation plants that are good to grow?
Or maybe you have a question about something that you read?
Either way go ahead and leave a comment below right now!
Thank you for dropping by. I hope this helps. Cao!