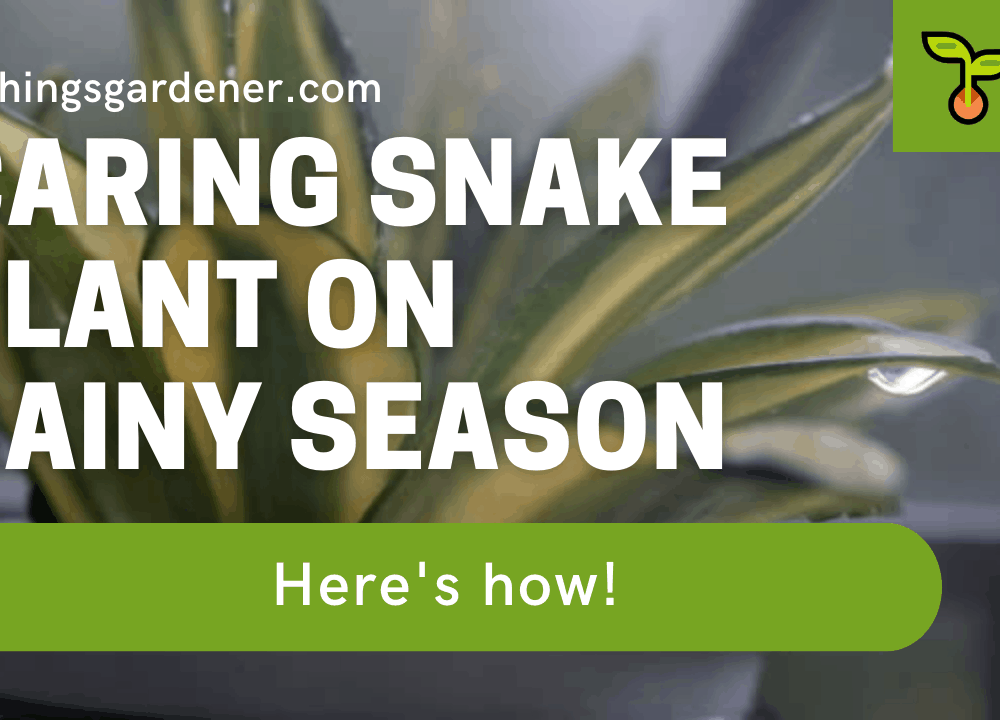 A Sansevieria is an easy-to-care houseplant. We've compiled a list of useful Snake Plant Care tips….
….so you can keep your plant healthy and alive to keep your plant growing.
It is rare to find a plant that is as tough as Sansevierias (Snake Plants).
Whether inside, in your garden, or on your balcony, these spiky beauties can handle almost anything.
Growing them is easy, but there are a few things to keep in mind.
Keep reading for Snake Plant care as a houseplant and you'll see how low maintenance they really are.
But here we have the story from Mark, about his experience reviving and taking care of snake plant…
in rainy season which he have 0 knowledge about taking care of this plant in rainy season.
Let us hear Mark's story
I thought my snake plant was going to die.
The leaves were drooping and the soil was dry…
…which made me feel really bad about neglecting it so much during this last rainy season.
I went to Google for help on how to care for a snake plant.
It said that I should give it more sunlight and water, but I didn't want to see my poor little plant…
…wither away in the sun all day long because of being covered with raindrops every other hour….
….or so, so what did I do? I put up some screens at night time when there was still enough light around…
…just enough for it not to be too dark out anymore. After that, I watered the plant more often.
Every day even it's so boring. But for the sake of my little buddy here, I will do everything for it to life.
And finally it paid off, it's coming back to life!
I never expecting this and now I'm so proud of my self!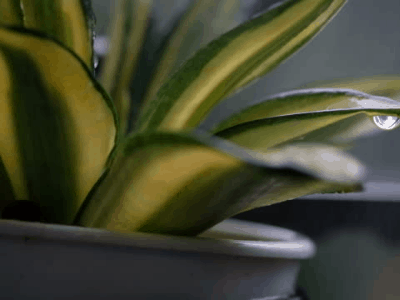 An occasional soaking of the soil is not a problem as long as it is allowed to dry out thoroughly subsequently and generally. It is soil that stays wet for a week or more that can cause problems.

Will Creed, professional experience caring for indoor plants in homes and offices
Okay Lets Jump Into The Topic!
What to Do If It Rainy Season Comes?
If your drought-loving succulents and cacti have been standing in the rainy seasons, you may be panicking.
Since excess moisture is not a succulent's best friend, the thought may be dancing in your head that it will die.
There is no need to panic just yet, relax. Even large amounts of rainwater are adequate for succulents.
Besides drainage and temperature, there are other factors you need to take into consideration…
…before you start to worry about your precious plants.
Here's the things…
Benefits of Rainwater in Rainy Season
Getting a little rain won't hurt healthy succulents and cacti, and you may even benefit from too much rain…
….for your garden. So you need to be care if rainy seasons starts to coming
Plants like succulents need water infrequently but they also need deep water.
Having a hot and dry spell, a heavy rain may be just what your plants need to spring back to life.
Water from raindrops hydrates your plants as nature intended.
Contrary to tap water, rainwater does not contain any additives such as fluoride or chlorine.
The additives are designed to make the water safe for human consumption, but they are not ideal for plants.
In areas with 'hard' water, the water that comes out of your garden hose may contain a number of minerals…
…that could affect the pH of your soil.
As well, softened water can contain a higher salt concentration than most plants prefer.
In addition to its lack of minerals and additives, rainwater can be used to cleanse the succulents.
The rain will wash dirt and dust off your plant's leaves, allowing them to receive more sunlight.
It should be noted that unless you live in an area where the water is unsafe to drink…
…it is unlikely that these additives or minerals will harm your plants.
Some gardeners, however, choose to collect rainwater so that their plants can be nourished later.
Therefore, some plants can receive the benefit of rainfall even during periods of drought or dryness.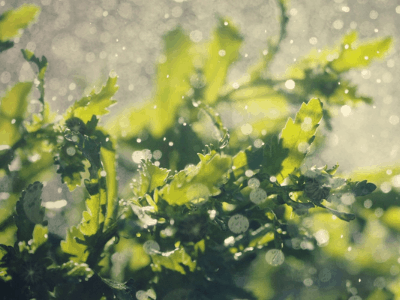 Next up....
Soil and Drainage In Rainy Seasons
Planting your snake plant in the right soil will make the biggest difference in whether or not…
…they survive a heavy downpour. Typically, succulents prefer well-draining, coarse soil.
Well its sure a real thing when we are facing rainy seasons for snake plant.
If the soil holds too much moisture for too long, the roots will rot.
Providing your snake plant were planted into the proper type of soil, there shouldn't be much for you to worry about.
If snake plants are part of your landscaping or outdoor garden…
…you may want to consider planting them in a way that encourages drainage.
A slight slope or berm has been found to be successful for some gardeners when planting succulents.
A particularly heavy rain can destroy or erode parts of your garden…
…but for an occasional shower this can help your succulents dry out faster.
Whenever you are concerned about standing water, you can always move snake plants planted in containers.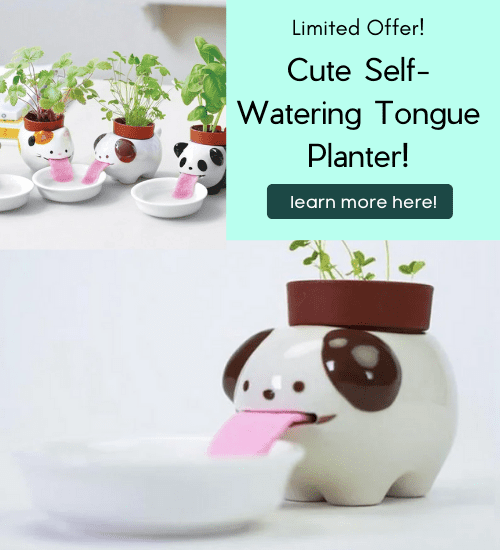 Getting puddles under your plants can cause root rot, so it might be best to avoid placing your pots….
…on the ground in the first place.
You may want to consider placing your pots on an elevated surface, such as a potting table or shelf.
Go On…
Temperature For Rainy Seasons
However, some succulents can survive frigid temperatures, while others can be quite sensitive to the cold.
During an overnight frost you may need to cover your plants or bring them inside if they have been rained on.
As long as you do not expect temperatures to drop below freezing, you should have nothing to worry about.
A frost following a heavy rain can be fatal to delicate succulents.
In freezing temperatures, the water within the plant can freeze and expand, damaging the plant's cells.
Ice on the outside of the plant can cause even more irreparable damage.
After a rainy day and frosty night, you might be concerned about the fate of your succulents.
However, with the right temperature and amount of moisture, your succulents may be able to survive a post-rain frost.
You don't have to throw the plant out just yet if some of the leaves or sections are damaged.
As the plant grows, the damaged leaves or sections will eventually be replaced by healthy growth.
Preparing for Rainy Season
Even though succulents prefer climates with relatively low rainfall…
…you can grow them in more rainy environments if you prepare them correctly.
Keeping a close eye on the weather forecast can help you make the best decisions…
…for your garden before the rain starts.
You can easily move snake plants that are in containers when the weather turns grim.
Just bring them inside or place them in a place where they will be covered from the worst of the winds.
The plants can always be moved after you feel they've had enough rainwater if you prefer them to receive a little rainwater.
The protection of succulent gardens from the rain can be a little more difficult when they are outside.
By covering your plants with a tarp or a piece of plastic, you might be able to shield them from some of the moisture.
The plants should be able to absorb moisture from the soil around them….
…but hopefully the tarp will cause the rainwater to pool far enough away from them to prevent root rot.
You might consider covering your outdoor succulents to prevent them from sitting in standing water.
Last but not least…
After Facing Rainy Season
It's usually recommended that snake plants be planted in containers with drainage holes…
…but many gardeners are unable to resist planting their succulents in adorable or interesting…
…containers without adequate drainage.
It may be worthwhile to do some pouring of excess water on plants in containers without drainage holes if possible.
The soil will dry out more quickly if you tip the container without letting the plant fall out.
In addition to these methods, you might want to think about adding drainage holes…
..to your pot to keep it safe from future rainstorms.
Consequently, if you have pots sitting on saucers after a heavy rain…
…make sure you empty the saucer of accumulated water for them to dry out.
It might also be prudent to set the saucer aside for a few days…
…giving the pot enough time to dry out before putting it back in place.
You might wish to try placing the containers in a particularly sunny area…
…if you're concerned about them drying out after a rainstorm, or if they're planted with less-than-ideal drainage.
The plants will evaporate water more quickly if you give them as much sun as they can handle…
…without risking damaging their leaves.
As long as you've done your homework on basic snake plant care and have planted your snake plant…
…and other succulent plants in well-draining soil and protected them from freezing temperatures.
It's unlikely that your plants will suffer any long-term damage from being left in the rain.
Cause the main biggest problems for all of the succulent variants is overwatered.
Enjoy the rainy seaons, and your plants will be grateful for the nourishing rainwater!
See having Snake plant is good choice for you to have! It's cool, its famous, it's easy to have and care!
What else do you need? In this pandemic time like this, is a good choice for you to have an new activity…
…and having snake plant is a good choice for you to have!
Last thing for sure. This plant need to be care carefully, remember plant need the "love" too.
Alright that's all for today! Do you have any questions about all of this?
Or do you want to add some tips and trick having snake plant in rainy season?
Let me know your recommendation from the comment below.
I hope you can now take care your snake carefully and grow it big!

Thanks for reading this article! Bye!
More Related Articles For You!