Getting out your gardening boots and doing a happy dance is the best way to welcome gardening season. The only downside are the pests which accompany gardening season. Among the many pests to be aware of, aphids are one of the most common.
The purpose of this lesson is to help you spot aphids in your garden, understand their lifecycle, how you can prevent them, and how you can treat an infested garden. It's time to get to work protecting your garden. Here's what you need to do:
What Are Aphids?
I remember my first few years of gardening as being overwhelming. I tried to identify each pest and understand how much of a threat they were to my garden.
The pests aphids can survive most anywhere in the world, so gardeners should be mindful of them since they can invade almost any planting zone.
They are typically green bugs with a soft body that can range in color from white, black, gray, green, brown, and pink depending on the species.
Depending on the color, you can identify what they usually eat. For example, you can have an aphid that only eats beans, another that eats cabbage, others that eat peaches, potatoes, apples, or melons. There are also aphid species that aren't particular and will eat anything you have in your garden.
Its antennae are on the front of its head, and its cornicles (two small tubes) protrude from the hindquarters. Most aphids are smooth, with a similar consistency to a gummy worm, but others are hairy.
The Aphid Lifecycle
It is the females of the aphids who lay their eggs in your garden during the fall, and they overwinter. The mother returns in spring and hatches the eggs.
During the growing season, the babies grow rapidly and reproduce over and over again, so you can have multiple generations of aphids in one season.
In the event that your garden becomes too crowded, aphids will typically grow wings to nest in other gardens. Aphids do not usually have wings, but they will grow them if you fail to maintain a clean environment in your garden.
There's a good chance you'll find more aphids if you see one. Aphids usually stick together, and you are unlikely to find a single aphid living alone.
Have Aphids Been Here?
Aphids will leave behind clues in your garden to let you know they have moved in.
It is easy to spot aphids when the leaves of your plants curl or become discolored after they've been sucking the juices out of them or feasting on them. They will often congregate on newly sprouted plants and flowers.
Additionally, the leaves or the surface under the plant will be coated with a sticky substance.
If you examine the underside of your plants, you may find aphids, and you may be able to see ants taking care of the aphids.
In the early stages of plant growth, if the fruit of your plants looks deformed, it most likely means aphids have taken up residence on the plant.
Inspect your garden for aphids if you notice your plants look weak, diseased, or have a sticky texture.
How to Prevent Aphids
Preventing aphids is easier than fighting them once they've settled in your garden. Here are some steps you can take to protect it:
Spray Your Fruit Trees
Fruit trees are susceptible to the egg-laying behavior of aphids during the fall. Eggs overwinter and hatch the following growing season.
Your harvest will be affected considerably if you fail to eradicate aphids from your fruit trees. Spray them before they begin blooming and at the end of the season.
Add Beneficial Insects
Insects are often misunderstood as an annoyance in your garden. However, some bugs can help you keep pests under control.
If you have a specific pest (such as aphids) in your garden, introduce bugs which eat that pest. They'll keep it under control without extra work or chemicals.
Companion Plant
Aphids are not fond of some plants; if you have a particular plant aphids appear to be attracted to, plant it near some plants aphids don't like.
It is possible to save your crops by using companion planting instead of spraying. Aphids don't like catnip, garlic, or chives.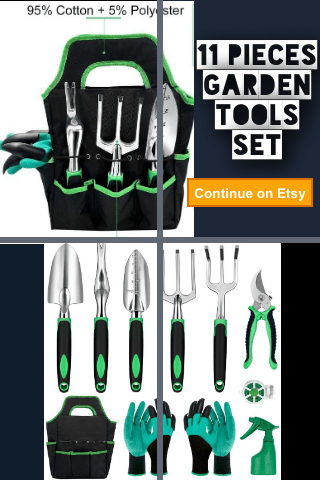 How to Treat Your Garden for an Aphid Infestation
Your garden was prepared as best as it could be during the fall. Bugs and eggs were removed, companion plants were planted, beneficial insects were added, and sprays were applied to ensure a healthy growing season.
However, aphids still managed to get into your garden. Unfortunately, you can't completely eradicate them, but there are ways to minimize their impact:
Spot Them Early
Aphid control in the garden depends heavily on when you spot them. If you catch them when they are fewer, your chances of eradicating them are greatly increased.
If you allow them to multiply, however, you'll suffer much greater damages. Catching them early is crucial if you want to make progress.
Look at the Age of the Plant
When you have aphid problems on your younger plants, you should take action as soon as possible. Aphids are sucking the juice from the inside of your plants.
A stronger, more established plant can withstand more damage than one that is younger. Since aphid activity is more common in younger plants, it is easier to kill them.
Give Them a Cold Shower
In order to defeat aphids, I often take out my aggression on them by watering my garden with my water hose. When I see them on the plants, I water them.
The aphids should be easily removed from the plants with a hard spray of cold water. It is likely that the aphids will not return to that plant.
Add a Little Flour
If you have an infestation of aphids, flour may also be your best option.
Use flour to protect your crops from aphids. The flour will suffocate them and they will die. It's an inexpensive way to protect your garden from a pest that's out to destroy it.
Oils and Soaps Can Help
Consider the following products if you'd like to prevent your garden from being plagued by aphids:
Neem oil
Insecticides
Horticultural soap
A Little Dishwater
Try rinsing the plants with cold water if it didn't do the trick, otherwise you can return with dishwater.
Spray your plants with water and dish soap. It won't hurt the plants or their fruits, but will cause aphids to dislodge themselves from the plants.
Diatomaceous Earth
Another natural way to eliminate aphids in your garden is to sprinkle diatomaceous earth on your crops.
You should only use DE when your plants are not blooming, as DE can also kill bees that pollinate your plants.
Get Rid of Ants
It has been found that ants and aphids symbiotically coexist. Aphids produce honeydew which the ants eat.
Ants feed on the aphid's food source and bring it into their nests at night, protecting it from other enemies. Ants are attracted to the aphid, thus bringing it into the nests at night.
Thus, getting rid of ants will decrease aphid activity. Sprinkle artificial sweetener, cinnamon, or cayenne pepper around your garden to keep ants away.
Spices are said to keep ants away from artificial sweeteners, and they are thought to repel them in the area.
In addition to diatomaceous earth, you can sprinkle it around your plants. It slices through the ants and kills them.
If you allow an aphid population to flourish, it can destroy your garden, so you need to carefully monitor them and deal with them right away.
You can save your gardening efforts by recognizing aphids, understanding how they affect your plants, or removing them once they have moved in.
We hope that these tips will help you have a beautiful, thriving garden this year and in the future.