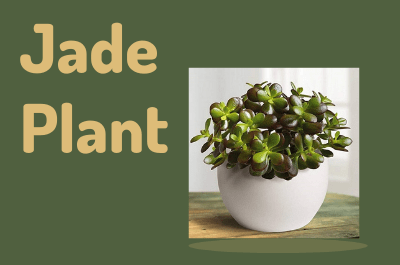 For all of you…. New home gardeners…
…who are really interested to know how to grow Jade Plant at home… but are not sure if you are capable of…
or even have failed several times in putting greatest efforts in answering how to grow Jade Plant at home or even have failed several times…
…as you find it difficult to keep on watering it or knowing the required techniques to make sure it does not go withered…
Don't you worry!
This blog is specially designed and thus suitable for you!
As we are going to discover how to grow Jade Plant at home in the simplest ways you will ever know…
…and surely won't make you fail!
Keep reading to see how these methods or tips on how to grow jade plant at home offered will help you a lot!
So, first thing first…
How to grow a jade plant at home?
---
Here's the deal…
Before knowing how to grow jade plant at home…
Let me explain the advantages of cultivating this unique plant…
If you're looking for houseplants to accentuate and decorate areas around your home…
…then we highly recommend the use of jade plants in your indoor garden.
To know how to grow jade plant at home is so easy and simple!
These succulent plants are ideal for people living in small spaces like apartments and condos.
Jade plants don't grow very large, making them the perfect choice for smaller living spaces.
Jade plants are one of the species people refer to as "money plants."
Supposedly, having these plants in your home changes the energy of your household, bringing you good fortune.
Jade plants are hardy, and they do well indoors, even with limited light and water.
These perennials live for years, and they make the ideal housewarming gift.
Knowing how to grow jade plant at home is beneficial for the new gardeners…
… as Jade plants feature thick and woody stems with oval leaves…
…giving them the appearance of a small tree rather than a houseplant.
When grown indoors, jade plants can reach heights of up to 4-feet,
and the best part?
they adapt to warm air conditions in the home without any issues.
During the summer season, it's vital that you keep the soil around your jade plants moist….
…as they tend to dry quickly in warm weather.
However, it's crucial to know how to grow jade plant at home….
…that you let the soil dry out between watering to prevent root rot in your plant.
Jade plants also do well outdoors if you live in a warm region of the United States in USDA zones 10 or warmer.
Jade plants won't do well in colder climates below USDA zone 8.
If you live in a region that has warm summers, but cold winters…
…then pot your jade plants and bring them indoors during the wintertime, and temperatures drop below 50°F.
Stated by one of the plant experts…
"What's really interesting about knowing how to grow jade plant at home is that this particular plant is that it uses a process called CAM photosynthesis. It opens its pores only at night, which means that during the day it holds in a lot of water, allowing it to be more drought-tolerant. Also, the lack of surface area on its small, round, and fleshy leaves helps it hold in water, too. The good news: This is an excellent houseplant for those who may forget to water their plants regularly."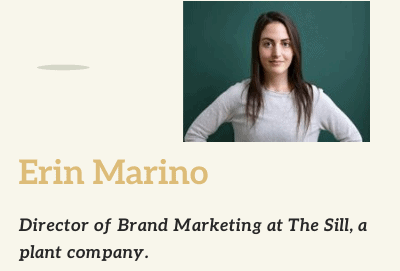 Now, let us hear the story from Sara..
I simply expect to be happy with my husband's mother.
She loves gardening and I know I need to do so…
So, I tried to grow Jade Plant as the easiest one;
….but things just get horrible!
To the point where my mother-in-law stopped me for it was useless and just a waste of time.
I feel desperate because I can't even make things simple for my family…
….even fail on knowing how to grow jade plant at home.
Sounds familiar?
Alright, now let's go back to the main topic of this blog about how to grow jade plant at home where it all inspired from Sara's story…
and I'm sure also from common people like us who might face it as what Sara did…
These two Jade Plant grow techniques will surprise you!
---
How to grow Jade Plant at home with just one leaf?
It is definitely easy!
Here's what you should know when it comes on how to grow jade plant at home!
When starting a jade plant from a leaf, start by selecting a healthy leaf from the plant…
Snip the leaf from the plant, lay the jade leaf onto a potting mixture of half vermiculite or perlite and half soil, water it, and you are done!
Simple, right?
But, before that.. you must make sure that you choose the right type to plant…
There are dozens of jade plant varieties for gardeners to choose from.
We recommend the following types for newbie jade growers:
"ET's Fingers"
This variety features tubular-shaped foliage with red tips.
"Tricolor"
Features foliage with cream and white variegation.
"Hummel's Sunset"
A popular variety with red and yellow-tipped foliage.
Guess what?
Here we provide you the detailed step by step of growing jade plant in two ways:
PROPAGATE JADE PLANTS AT HOME via LEAF CUTTINGS
---
I'm not going to lie to you on how to grow jade plant at home…
Leaf cuttings will take longer to show new growth…
…however it's still the easiest way in answering how to grow Jade Plant at home!
Step 1
Use a clean, sharp blade to remove a large, healthy-looking leaf from your jade plant's stem.
Step 2
Place the leaf onto dry succulent soil and leave it in a place out of direct sunlight until you observe root growth from the end of the leaf.
…..you can also use a mix of half succulent potting mix and half perlite or vermiculite to lighten up the soil texture…
…which can help with propagation success.
Apply optional rooting hormone to the cut end of the leaf to help the process along.
Step 3
Look for tiny new roots to sprout from the cut end of the leaf which can take as long as several weeks.
✨The original leaf will shrivel up as new growth appears.
Step 4
Place the rooted leaf in a small pot filled with a fast-draining soil mix such as a perlite-sand blend.
✨New growth will appear and the original leaf will shrivel completely as the roots are established.
PROPAGATE JADE PLANTS via STEM CUTTINGS
---
This is the truth about how to grow Jade Plant at home….
Jade plants are the easiest plants to propagate by stem!
Step 1
Use a clean, sharp blade to cut a thick stem with healthy-looking leaves that is three to five inches long.
Remove the leaves on the lower half of the stem…
Then set the cutting in a sunny spot for a few days to allow the cut end to form a callus.
✨You'll know this has happened when the cut portion is firm and lighter in color.
Step 2
Fill a small pot with succulent soil and poke a hole in the center with a long, thin implement.
To help new roots to grow, apply rooting hormone (powdered or liquid will work) to the bottom inch of the callused stem.
…..you may skip the rooting hormone…
…..but your cutting may take longer to root.
Gently place the stem end into the soil, then pat down the soil around the stem so that the cutting stands up on its own.
Step 3
Keep the cutting out of direct sunlight until after new growth appears, which should be in three to four weeks.
Then, gradually move it closer to a window with bright sunlight.
Water sparingly during this time.
HOW TO AVOID YOUR JADE FROM THESE PESTS AND DISEASES?
---
However, it's a totally different case when it comes on how to grow jade plant at home…
If you're growing your jade plants indoors…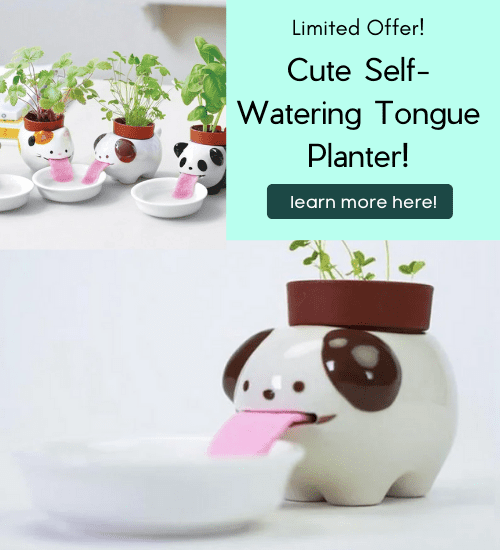 …then the chances are that you'll never have a problem with pests or disease in your plants…
…unless you overwater the jade and initiate the onset of root rot.
However, if you're growing your jade plants outdoors…
This is crazy…
…then you'll need to pay attention to the foliage for signs of scale or mealybugs hiding under the leaves or on the lower stems of the plant.
If the leaves start to wither or shrink, it's a sign that the plant needs more water.
"Indoor air can be as polluted and deadly as outdoor air. It can even lead to the "Sick Building Syndrome," allergies, dizziness, headache, nausea, and lack of concentration are some of the symptoms. Whereas proper ventilation is the best way to prevent this, introducing air-purifying houseplants like the snake plant, golden pothos, spider plant, dracaena, aloe vera, and the jade plant also works."

– Barbara H. Smith, HGIC Horticulture Extension Agent, Clemson University
ALSO, HOW TO AVOID A LIMP JADE PLANT?
---
You'll know if your jade plant isn't getting enough water because the leaves will shrivel…
…but they quickly rehydrate when you water the plant.
In winter, try watering your jade plant by spraying it with a generous amount of water from a spray bottle…
…or by drizzling water from a squirt bottle such as those used for dishwashing liquid.
Here's the interesting part when it comes on how to grow jade plant at home…
Make sure you clean and thoroughly rinse the containers before using them to water your jade plant.
Spraying the plant also helps prevent spider mites, which are common problems with jade plants.
The best way to rehydrate the plant in winter is by watering it lightly two or three times rather than flooding the pot with water.
"The most common problem of jade plant is mealybugs — a white mass of cottony froth that attaches itself at the juncture of the leaf and stem. An easy way to control an outbreak is by using cotton swabs and rubbing alcohol and going after the pests one at a time. Another ailment, though certainly less common, is sudden limb breakage. In this unusual malady a major limb falls from the plant without warning. Several stem rotting diseases can cause the problem and is usually a sign of overwatering."

– University of Arkansas Division of Agriculture
WHEN & HOW TO REPOT JADE PLANT?
---
The jade plant has a really shallow root system…
So if you do need to repot it, you don't want to place it in a container that is too large the water won't reach the roots.
Just keep in mind that after a year…
…the nutrients in the soil will have been depleted, so you might want to fertilize it in the spring and summer months.
Then every two to three years, you can repot.
On the other hand…
…when it comes on how to grow jade plant at home…
…as soon as you notice the plant starting to push itself out of its container…
…you'll know the root system has outgrown the pot.
WHEN & HOW TO PRUNE JADE PLANT?
---
The only time you need to prune jade plants is…
.. when you see dead, dying, or shriveled branches.
If that happens, just snip them off.
You might think to yourself…
…that this will be one of the major problems in answering how to grow jade plant at home.
Jade plants are really forgiving and will just keep growing wherever you cut.
You can also prune to shape them like bonsai trees if you'd like.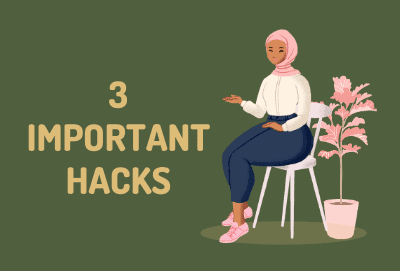 First…
GIVE YOUR JADE PLANT LOTS OF SUNLIGHT
---
The jade plant requires at least 4 hours of sunlight every day.
Indirect sunlight positions such as south or west facing windows are ideal.
More established plants are able to tolerate full sun positions.
However, these may become too warm during the summer months.
If these houseplants don't receive enough light they can become leggy.
Growth may also slow or become stunted.
If you struggle to find a position with enough natural light, try placing the plants under grow lights .
Artificial solutions are easy to provide and just as effective as natural light sources.
The Money Tree does best in bright, indirect light positions.
Well, is it true?
This is what you have to pay attention on how to grow jade plant at home…
If you place the plants in a sun filled position…
…try shading the plants by placing blinds in the window.
Ideally the temperature should be no lower than 75 ℉.
Plants thrive in conditions warmer than this.
Don't place the plants in a position where the temperature regularly falls below 65 ℉.
At night the temperature should range between 50 and 55 ℉.
Remember, the jade plant is not frost tolerant.
Any plants that are placed outside for the summer should be returned to a covered position when the temperature begins to fall to around 50 ℉.
In the winter months remember to protect your plants from the drop in temperature.
This is easily done by moving them slightly away from cold windows and drafty areas.
You can tell your jade plant is happy when the edges of the leaves turn red… exactly like this one below!
Second…
DON'T OVER WATER IT!
---
Jade plants are succulents (they hold water in their leaves)…
….so they don't do well when sitting in constantly moist soil, so let the top 1 to 2 inches of soil dry out between waterings.
Indoors, this will probably mean watering once every 2 to 3 weeks but be sure to check regularly!
"Never over water your plant. Succulents are designed for drought conditions, so a little water goes a long way. you should not let your jade plant grow any taller than three feet. The plant will require less water in the winter than it does during the growing months of spring and summer. "
A good tip to keep in mind on how to grow jade plant at home…
If you see blisters forming on the leaves…
…the plants are getting too much water, so ease up on the frequency and amount.
If you've moved your jade plants outside for the summer, bring them under the porch…
…or into the garage if it is supposed to rain steadily for more than a couple of days in a row so they don't stay waterlogged.
Why is this important on how to grow jade plant at home?
During the winter, jade plants will grow more slowly and may not need to be watered as often.
Third…
MAKE SURE YOU FEED IT…
---
Here's how!
About a month after planting, begin feeding jade plants…
…which is designed to instantly give succulent plants just the right kind and amount of food to grow beautifully.
Just apply directly to soil (follow the directions!) and water as normal.
Use 2 pumps for small pots and 5 pumps for larger pots (over 6 inches in diameter).
LET'S CREATE MORE JADE!
---
Has one of your friends fallen in love with your jade plant?
Good news: These plants are ridiculously easy to multiply when it comes on how to grow jade plant at home…
Just break off a piece, strip off the lower leaves, and let the bottom of the cut piece (called a cutting) dry out for a couple of days.
Dip the cut end in Dry Powder Rooting Hormone and stick it in some potting mix, then give it to your pal.
That's it!
Tell them to keep the soil lightly damp, then start watering regularly when they give the cutting a tug and feel some resistance…
…which will mean it has grown roots and can take up water.
You can also propagate jade plants by simply sticking a picked leaf in the soil and waiting for roots and little leaves to grow at the base.
Congrats!
Now you are able to know how to grow Jade Plant at home!
Aren't you?
Conclusions
---
I hope this post shows you how to grow jade plant at home in the simplest ways as Sara has done!
Now I'd like to know what you have to say.
Which technique from this post are you ready to try first?
Either way, let me know in the comments section below.

Or if you have any questions on how to grow jade plant at home, don't hesitate to contact me!