Indoor plants require humidity to flourish, but it is often not talked about since it can't be seen. Indoor plants depend on humidity for growth and health. This post gives information about the humidity that different house plants need, along with typical levels that we are used to in our homes.
It's likely your new houseplants spent weeks or even months in a warm, humid greenhouse before we brought them into our homes. In comparison to the conditions in a greenhouse, the indoor air in most homes is quite dry, especially in winter when the furnace is running. In order to ensure the longevity and health of your plants, it is important to learn and practice the proper methods of humidity houseplant care. 
Humidity for Houseplants
In order for houseplants to thrive, humidity for them must range from 40 to 60 percent. Plants suffering from stress when humidity levels are too low are harmed. When you don't have a hygrometer to measure humidity inside your home, you can look for signs that your houseplants are stressed.
It is generally the climate where you live that determines the humidity level. Naturally, colder places have drier air, while warmer places generally have higher humidity (unless you live in a desert). It is generally true that plants can adapt to lower humidity levels than they like, but there may come a time when they require more to give you their lush, flawless growth.
It is important to remember that low humidity can be worse in winter or when your home is continuously controlled by an air conditioner or furnace. These systems can zap moisture from your home. We can detect dry air by feeling tight and dry on our skin. Plants are even more sensitive than us to low humidity – so if you're seeing dry or tight skin, know that your plants are probably feeling dry too!
Houseplants that display these symptoms may need higher humidity levels:
It is common for plants to have brownish tips caused by dry air. This occurs because of dehydration, which is often mistaken for a lack of moisture. However, if the humidity is too low for the plant, it could be dry air.
It can be difficult for plants to grow leaves with straight or deformed edges if low humidity was present during leaf formation.
Measuring the Humidity
A hygrometer measures the humidity in an environment by comparing it to the air temperature. It is used in determining the temperature of the surrounding environment as well. Several types are available, including digital ones as well as analog ones. You should be able to find them in hardware stores or nurseries.
How to Increase Humidity
It is easy and beneficial to raise humidity levels in the home. Moistening plants, planting them in groups, and using a tray of water-filled pebbles are the most popular ways.
Misting, really?
Increasing humidity by misting houseplants is one of the most well known methods. Unfortunately, it doesn't always work as well as it should. Here's why:
You add water into the air when misting plants only for those few moments where you can see 'mist'. Even if you mist your plants three times a day, the overall humidity will be increased for a maximum of 15 minutes per day. The problem is that that's only 1% of the time; what about the other 99%? There is a lot that can be done to add humidity to indoor plants efficiently and with no action on the owner's part, which I'll discuss below.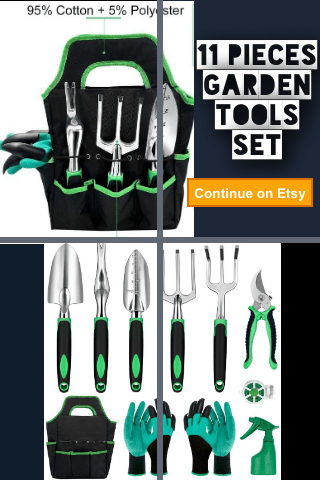 It's also important to remember that you're actually misting the plant's leaves. For most plants, when rain falls, they will close off the photosynthesis-related parts of their leaves. This closure can last an hour or more.
Misting your plants for a few minutes essentially prevents them from photosynthesis for an hour at a time! This is detrimental to house plants, who need the most light possible being indoors.
Group Plants Together
All plants engage in a process called transpiration. This involves the release of water vapour through the leaves. Each plant will benefit from this process by creating a moist microclimate.
Among the many advantages of placing houseplants in groups is their striking beauty, they also keep the environment more humid. Even more humidity can be achieved by placing a bowl of water at the center of the cluster, preferably one that includes a container of water nearby, so water can be replenished easily.
This solution is useful when you have multiple plants that need high humidity, such as tropical plants. Plants that don't require high humidity, such as succulents, can be stored somewhere else.
Pebble Tray (also called Humidity Tray)
The water vapor from the pebbles increases the humidity surrounding the plants. Place shallow trays with pebbles and cover with water. The pebbles shouldn't fully submerged. Place around plants or under them to promote good air quality.
You should remember to not allow water to touch the base of the pot if you use a pebble tray. The soil will be able to soak up the water, and most plants do not like to be constantly wet.
Humidifiers
Keeping plants healthy is one reason why some people purchase humidifiers. Humidifiers work best when they are run in one room in conjunction with the plants, rather than trying to humidify too much space with one machine. Humidifiers come in two varieties: warm mist and cool mist. Although warm mist is preferable to most tropical plants, cool mist works as well. Unlike warm mist humidifiers, cool mist pumps don't cause damage to paint or walls. Avoid blowing too much mist directly on houseplants by placing the humidifier away from them.
Vases of Water
A vase of fresh flowers or a pot of water near an air conditioner can increase humidity in the air. An excuse to create a humid environment is as simple as placing some small or large containers of water around your plants.
Shells
If you have seashells lying around, you can use them to add moisture to soil. Place them around the plant soil. When the soil is watered, some water will collect in the dips in the shell, which will eventually evaporate.
Humidity Houseplant Care
Often, humid rooms where you use a lot of water are a problem for plants. If you notice a plant in a bathroom, kitchen or laundry room is stressed by high humidity, move it to another part of the house. Those plants with symptoms of low humidity, however, will benefit from spending some time in the humid areas of your house.
Many houseplants come from humid jungle environments, so maintaining the correct humidity is crucial for their health. You'll be surprised at how your plants respond when humidity is adjusted, and you'll enjoy lush, flourishing plants.