How to make your soil drain water quickly?
For houseplants to flourish, they need the right living atmosphere. One of the most important elements of a houseplant's living environment is its soil. Most plants prefer dry soil most of the time, but certain types want their roots always in moist soil, like Peace Lilies. Occasionally, plants prefer moist soil, but this is not the rule.
You need to provide your dry-soil-loving plants with the soil they thrive in: well-draining soil. You can buy well-draining soil from the majority of plant shops, but was it possible to improve the soil you already have? Can soil be drained more easily than it originally did? That's what we're going to discuss in this plant care guide!
Below are a few ways you can enrich your soil to improve drainage:
Perlite
Perlite is a mineral that is similar to limestone, but is more dense, so it retains more water. You may have seen small white stones in a well-draining soil mix before.
There are thousands of varieties of perlite; this vulcanic glass is sold in gardening shops. It has huge air pockets that it can use for storing moisture, fertilizer, and oxygen for your plant. Water soaks up into Perlite very well and keeps the soil from becoming too dense, as it doesn't compact as well as soil does. Perlite keeps the soil from becoming too dense. By doing this, water will drain away more easily, but oxygen will also get to the roots of your plants.
Adding perlite to your soil can improve its drainage, making it an ideal place for plants that prefer a dry environment. Furthermore, mixing it with soil for use with your plants is extremely easy; you just mix it with your soil and start using it.
Leca
Leca is a collection of baked clay pebbles. When used in hydroponics gardening, these clay pebbles are extremely useful. They can also be used to improve the drainage of your soil mix. Leca helps to ensure the root systems of your plants receive more oxygen by helping your soil to have pockets of air.
Watering your plants perfectly with Leca is easy. Its roots are designed to regulate the moisture levels for their roots. Leca is also great for plants that tend to aerate themselves, because it only retains about 30% of its own weight in moisture. Another 70% of moisture evaporates and drains into the bottom of the pot. The soil would retain a lot more moisture, so Leca helps your soil to remain dry and light.
If you water your plant regularly, you will notice that plain soil will compact over time, making it more difficult for water to drain or for air to get to your plants. By adding leca, the soil becomes more structured without becoming compacted.
Pumice
A vulcano produces pumice similar to perlite. However, perlite is a volcanic glass, while pumice is a volcanic rock. The pumice medium is a great choice for hydroponic gardening. It can also be mixed with soil to help it breathe better and to improve your soil's shape.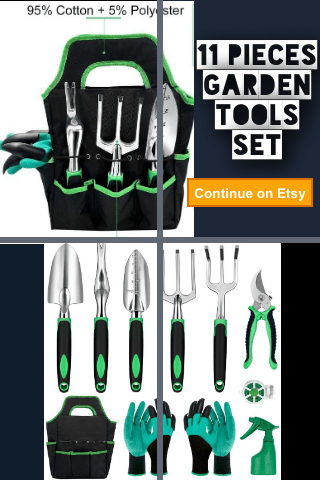 It can absorb excess moisture and provide excellent drainage and airflow for your plants. Pumice is very similar to perlite in their ability to absorb excess moisture. A lot of air pockets in pumice make it a great fertilizer retrainer, which makes it the perfect way to feed your plants. Pumice is far superior to perlite when it comes to soil structure maintenance. Pumice is much better than perlite at maintaining soil structure.
The enhanced ability to keep soil structure intact comes at a price, however: pumice is more expensive than other soil amendments such as perlite or Leca.
Wood chips
A good way to break up your soil in your garden is to use wood chips. These wood chips are big chunks that don't change in size very much. By watering plants in these larger chunks, the soil is maintained because the size does not change greatly when they are watered. Consequently, these chunks allow water to drain rapidly from the soil, which can hold on to only a small amount of moisture.
This larger chunky soil cannot compact, which means that it will dry out faster. It will dry out quicker because excess water will drain away much more quickly. A small amount of moisture is also absorbed by the wood chips, which your plant will absorb.
If you have access to wood chips, they are an inexpensive and effective way to improve soil drainage. Since the chips are made of organic material, they cannot stay in a damp environment for long. The wood chips can rot just like the soil and roots. To prevent this, you can mix the wood chips and perlite together for better drainage.
Rocks
Rocks may be the perfect solution for keeping your plants dry at all times. Rocks do not absorb any moisture, so their only job is to hold the structure of your soil.
A rock is also a great drainage method, because it doesn't absorb any moisture. All of the other techniques we've discussed have a little bit of moisture absorbed, so the soil is not kept as moist as it should be. The soil is the only part of the plant that absorbs moisture while the rocks simply ensure that the soil is stable and ensure that moisture drains to the bottom quickly. Cacti and succulents often need to stay dry, so they're perfect for this type of pot.
Conclusion
Throughout this guide, we discussed several ways you can encourage your soil to drain water more quickly. Some plants don't like sitting in moist soil for too long. We should prepare the soil so that the plants sit in a dry environment. In order to do this, we can add perlite, leca, pumice, wood chips, or rocks to the soil. If you choose to give your plants extra drainage in the soil, they will be more happy. They will need less water and will be able to dry out sooner if they have more drainage.
Thank you for reading this post! I hope it helps you to keep your plants healthy and beautiful!