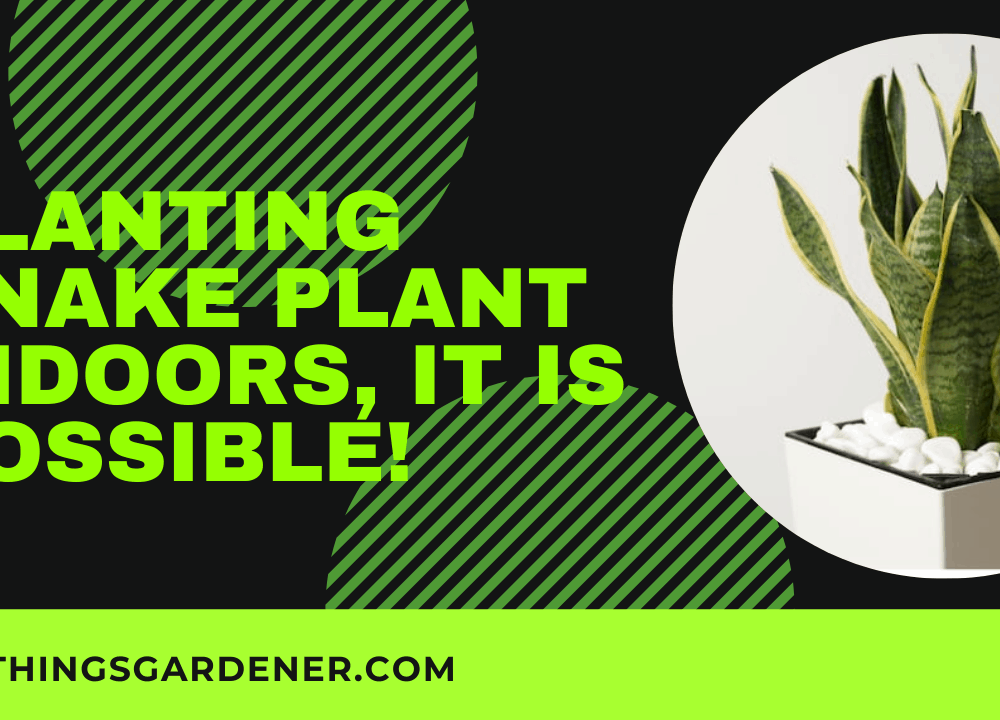 Sansevieria or (san-se-vi-ah) in the Lily family, also known as one of the world's most popular plants. 
On the basis of molecular phylogenetic studies, Sansevieria has been included…
in the genus Dracaena which is native to tropical Africa in particular, Madagascar, and southern Asia.
The 70 or so species formerly placed in the genus have been known by many common names…
…including mother-in-law's tongue, devil's tongue, jinn's tongue, bow string hemp, snake plant, and snake tongue. 
According to the APG III classification system…
Dracaena is a member of the family Asparagaceae, subfamily Nolinoideae (formerly the family Ruscaceae).
It has also been placed in the family Dracaenaceae.
With its durability, the Sansevieria makes an excellent choice for apartment dwellers…
…who typically have difficulty with houseplants due to limited lighting.
They should take a good look at snake plants. 
As the most tolerant of all decorative plants…
…Sansevieria can survive the harshest growing conditions, abuse and neglect. 
Simply put, sansevieria is a tough houseplant to kill.
Snake plants are versatile, classic houseplants with sword-like foliage.
The great thing about this plant is that it's a great plant for forgetful gardeners…
…and it's an excellent air purifier plant for indoor environments.
Despite being a resilient succulent that can grow from 6 inches to several feet…
…snake plants have a number of health benefits.
Household plants are often strategically placed for decoration and to maintain good feng shui.
But did you know that some of these same plants also have some health benefits? 
You might be surprised to learn that snake plants bring both health benefits and beauty to your home.
Keep reading to discover the snake plant's benefits, how to care for one, and how to keep it alive.
Now we have the story of Natalie, about having Snake Plant for her indoor decoration.
Let us hear Natalie's story
Natalie lifted the snake plant from its container and into her palm.
The dark green leaves, spaced in a way that was orderly yet not uniform, were spotted with brown patches.
In other words, it looked like it had been neglected for quite some time.
Natalie's heart broke as she thought of how sad this poor little guy…
…must be to have been left out on his own so long when he needed company of people or another plant to talk to.
She knew what it felt like because she too was often lonely even though…
…she had plenty of company around her all day at work and then again….
…when she got home after everyone else went off to bed.
Choosing snake plant for indoor decoration maybe is the good choice for Natalie.
If you're notorious for neglecting houseplants, are a new plant parent, or simply want to find something that's extremely low maintenance, consider adding a snake plant to your collection. 

Pamela Avila , writer, editor, and social media strategist Insider.com
Here's the interesting part…
So Now, What Can We Do About It?
Having Snake Plant Indoor
In spite of their spiky, sculptural leaves and low-maintenance requirements…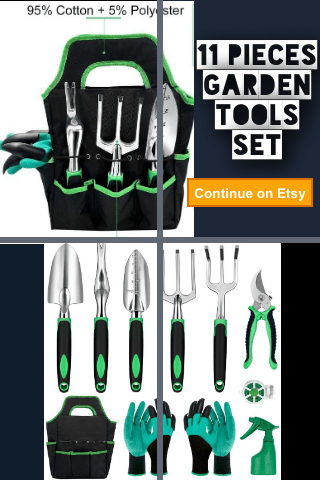 …snake plants are one of the easiest plants to care for indoors.
Their survival depends on minimal attention and they're easily adapted to new locations and conditions.
Knowing how to grow and maintain snake plants will ensure you keep them looking their spiky best.
Just follow these basic instructions and you'll be successful in growing snake plants.
Snake plants come in various forms, including tall spikes which resemble nest-like structures.
A snake plant is native to arid regions of Africa, where light is variable and humidity is low.
If that sounds like your house, then you're not alone.
Snake plants might be the perfect plant for your indoor decoration.
Sansevieria, the flowering plants that once grew out of these trees, are now known as an epiphytic group.
The snake plant is now classified in the genus Dracaena.
Don't worry though; many people including plant experts still call them sansevieria as the plant's common name.
All snake plants have similar needs, so feel free to experiment. Some of the most popular snake plants include the following types:
Several species of common snake plant are erect, sword-like green plants that have horizontal grey-green stripes on the leaves and sharp leaf tips.
Dracaena trifasciata 'Laurentii' has thick, narrow leaves with mottled green margins and bright yellow leaf tips.
Snake plant Bird's nest is called Dracaena trifasciati 'Hahnii' because it stays less than 6 inches tall with short, spiky leaves that form a nest-like rosette.
Moonshine snake plant (Dracaena trifasciata 'Moonshine') also goes by the name Silver Snake Plant. Its leaves are pale silver-green.
In contrast to flat, sword-like leaves, Cylindrical snake plant leaves have rounded, cylindrical shapes.
Beauty and style aren't the only benefits of snake plants.
NASA and university researchers have shown these plants help filter pollutants from air.
But you must aware that:
Be aware that snake plants are toxic to dogs and cats if ingested.
Its very dangerous for the pets, and can cause leading to death.
Train your pets to avoid houseplants and never chew or eat foliage from any plant indoors or out.
If your pet eats a snake plant leaf, contact your vet right away.
They do need emergency treatment to stop the spreading. 
Some people say that snake plants do best when neglected.
But that's doesn't mean that you can leave that plant behind and hope it will grow well.
That's overstating the case, but they can thrive with minimal attention.
Keeping their roots in arid Africa in mind will get you halfway to the ideal care for these plants.
Make sure you have good drainage holes in your containers and use coarse potting soil.
These requirements are simple to meet for snake plants, especially in indoor condition:
Light – Snake plants are versatile, but light extremes should be avoided for best results. Despite their tolerance for poorly lit environments and prolonged shade, they prefer bright, filtered light. Locations that are warm and protected from the direct heat of the sun are ideal.
Water – Snake plants can withstand drought conditions very well. Meaning underwatering is not as likely. But overwatering is a quick route to root rot. Water only when the soil feels dry about 3 inches deep during the active summer growing season. Water thoroughly. During winter, water only as needed to keep leaves looking and feeling firm.
Fertilizer – Because snake plants prefer poor, rocky soil, try not to overfertilize. Feeding the snake plant once a year with the 10-10-10 formulation – a premium plant food source for all-purpose plant food – will give it all the primary, secondary, and micro nutrition it needs. Then it keeps slowly eating for up to four months.
Plant repotting – Snake plants are slow-growing plants that require little repotting. It's time to repot when your container overflows with leaves or roots emerge from drainage holes.
Propagation – Repotting is the best time to start new snake plants. Division is the simplest way to propagate. Plant the individual rosettes that have been divided into separate root balls by gently pulling the roots apart. Some people like to share the new plants with others so they can nurture them.
Problems That Usually Occured
As mention before, dividing roots for a new snake plant and repotting it is the simplest way to start new snake plants.
If your snake plants aren't performing as well as you would like, don't worry.
Snake plants are strong and resilient. There's a quick and simple fix to many common snake plant problems:
The yellow snake plant leaves are a sign of overwatering. Let the plant dry out thoroughly before watering it again. Remove dead leaves at the base.
Root Rot, soft, mushy, discolored leaves reveal that snake plants have root rotted. Roots that are yellow-white and odorless are healthy; roots that are dark and sour are unhealthy. Divide the plant to try again. Replant the leaves with strong, healthy roots in fresh new soil and discard the rest.
Brown Snake. Several things can cause brown snake plant tips, including improper watering, sunburn, exposure to cold, and more. Make the necessary corrections to your plant care checklist right away.
Snake plant falling over isn't always bad. When plants splay open, they may need repotting or more light. If that's the case, proceed. If leaves are collapsing it's possible advanced root rot is to blame. Act accordingly after analyzing the underlying root causes.
Damaged Snake Plant. We can trim off snake plant tips that appear yellow, damaged, or thin on healthy, firm leaves. Maintain a natural look by following the leaf shape with sharp plant shears. Snake plant leaves stop growing when their tips are broken or cut.2 If you wish, you may trim the damaged leaf back to the soil and wait for a new leaf to develop.
See having Snake plant is good choice for you to have! It's cool, its famous, it's easy to have and care!
What else do you need? In this pandemic time like this, is a good choice for you to have an new activity…
…and having snake plant is a good choice for you to have!
The care for these low-maintenance plants is not difficult..
…so they can live on your balcony or patio or any part of your houses for many years.
So that's all of my recommendation for you to grow and care for your Snake plant indoors.
I am really happy to share this tips and guide for you guys, so now you guys know how to do it correctly.
Happy Gardening!