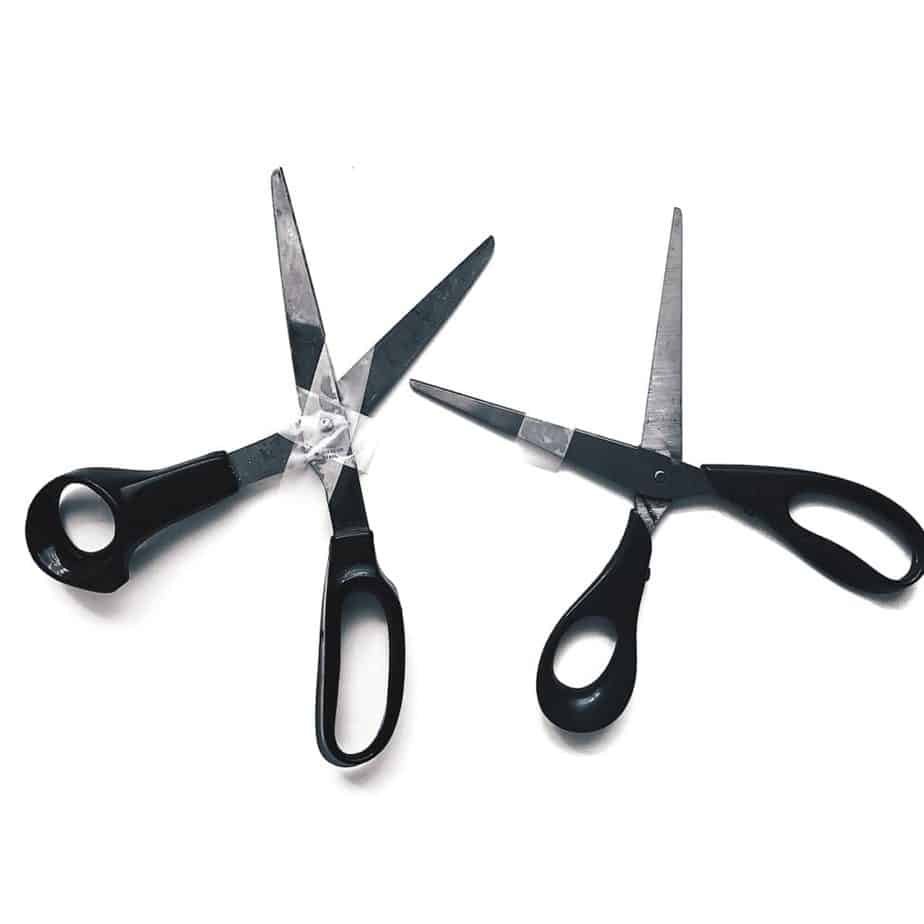 How to remove rust from pruning shears ? Rust is an inevitable part of gardening. It's inevitable. But, there are ways to remove it from your gardening tools so you can get back to your gardening duties.  So, you have come into the right place, read this article until end to know more how to remove rust from pruning shears. In this blog, we also have an article about best kebtek professional pruning shears that you might want to read about it.
What Is A Pruning Shear
A pruning shear is a garden tool that is used to cut off the branches of plants. It is typically used to cut off dead branches or branches that are too long. Most pruning shears have an adjustable blade, which may be rotated and set at different positions. There are also fixed-blade pruning shears available for specific jobs such as cutting roses and other types of flowers.
How To Remove Rust From Pruning Shears?
The best way to clean your pruning shears is to wash them by hand under running water. If you don't have access to a sink, then soak them overnight in soapy water. After soaking, rinse thoroughly and dry well before using again. Here's precisely what you need to do and follow in order to effectively resurrect your rusted shears.
Step One: Remove any dirt that has accumulated. First and foremost, you must remove as much debris and sap as possible. This helps to expose as much rust as possible that may be lying behind a coating of crusty dirt or sticky sap.  Pick off any big clumps with your fingertips, then use warm water, nail polish remover, and a sturdy towel to scrape off any residual layers as best you can.
Step two is to soak in vinegar. Pour 100 percent pure white vinegar into a bucket or small plastic container. Soak the rusted shears in the solution overnight, or for around 24 hours. The vinegar's acid eats away at much of the surface rust, making it incredibly simple to scrape off the following day. This is an excellent solution since it avoids the need for scrubbing, which might harm your metal instruments. So the less cleaning you do, the better. Always.
Step Three: Scrub Surface Rust  After soaking the rusted instrument in the vinegar solution for a day, remove it and scrub the surface region where you observe rust with the wire brush or pad (in my case, the wire pad). What didn't come off in the solution should be rather easy to scrape away with the coarse scrubbing tool.  Wipe away any residue with water and a towel after rinsing the instrument with additional vinegar. At this stage, you should have removed the most of the dirt and rust.
Step Four: Coat in Oil and Scrub WD-40 or another brand, wiping and generously coating the utilized surface as well as the operating elements such as the locking mechanism. Rub it into every nook and cranny you can find, then wipe away the excess with a clean, dry towel.  This helps to lubricate the tool for storage and avoids corrosion in the future. It's also useful to have done if you want to utilize it again. Cutting and trimming branches with a coarse, dry instrument may be quite damaging.
Step 5: Hone your skills Open the shears as wide as you can with a knife sharpening or metal file. Then, grasp tightly and position yourself so that you can observe the blade's angle. Scrape the file over the length of the blade in a quick movement away from yourself. Repeat until you're satisfied with the result.  Then, turn the blade over and rub your finger over the rear of it. The sharpening of the front will leave you with a coarse ridge. You should absolutely smooth this down since it will harm the shears every time you scissor them. So, simply smooth it out with the file a couple times across the back.
Step Six: Apply an oil coat. The excellent layer of oil will need to be reapplied after sharpening. Apply a liberal quantity to the parts you sharpened, then wipe away any excess with a clean, dry cloth. This is the last step in the procedure.
Step Seven: Properly Store This is quite likely the most critical aspect of the whole procedure. Properly storing your instruments ensures their life and ensures that your efforts are not squandered. There's no use in cleaning and safeguarding them if you're simply going to leave them outdoors and unclean again. After cleaning and sharpening the shears, keep them in a cool, dry area. If you put them in a toolbox, make sure it is kept in a cold, dry area. If not, silica packets may be used to absorb excess moisture and keep it away from your equipment.
Benefits Of Using Pruning Shears
So now that you've read about how to clean and care for your pruning shears, here's what you'll learn: 
They save you money because they last longer than other types of gardening tools.
They're easier on your hands and arms because there are fewer moving parts.
They don't require a lot of space.
They don't get damaged by frequent usage.
They protect your nails since they cut through branches rather than tearing them up.
They prevent blisters.
They prevent cuts and abrasions.
They protect the plants when cutting roots.
They help you avoid injury since the blades are designed to minimize damage
Our Latest Post:
---