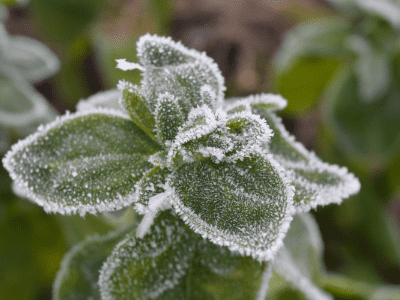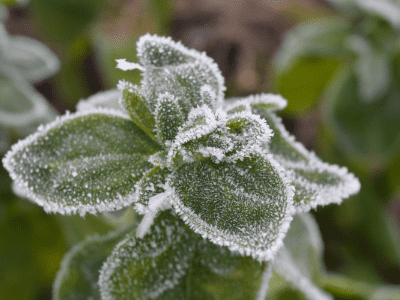 How to save a frozen snake plant?
Snake plants can still live after freezing only their leaves.
But if the entire root system is frozen to death, it is unlikely to recover.
Trim the frozen leaves and part of the roots using clean scissors if the roots are not dead.
Keeping them warm is important after taking rescue measures.
This is Charlie's experience.
I'm a very busy person, but I also have hobbies to take care of!
One of them is gardening and one of my favorite plants is the snake plant.
When the Winter comes, I wasn't used to checking the plants that I put outside.
Yes, I put most of my snake plants inside for the sake of air-purifying…
…but some of the bigger ones are outside.
I forgot about them, to be honest.
When I accidentally find them that day, I was so surprised to see them dying.
I panicked, instantly! They're my beloved and I have to do something eventually.
Although, because I was so lost about what I should or shouldn't do,
I figured it was too late to save them.
I ended up waiting for some miracle, but nothing was happening.
I decided to toss them out and grow a new one instead.
I wished I knew what to do before giving up.
You would want to know about them too, trust me.
Snake Plants are growing in popularity as house guests…
…thanks to their near indestructible qualities.
This unusual, easy-care houseplant is also known commonly as Snake Plant /
…Mother-in-Law's Tongue. In addition to its upright, erect leaf habit,
…this plant also blends in with almost every decor in the home,
…whether it's traditional or modern. However, due to habitual neglect…
…or is an accidental event, you may one day find that your lovely snake plant is frozen to death!
Now let's see what you can do if the situation has developed that way.
Cold Damage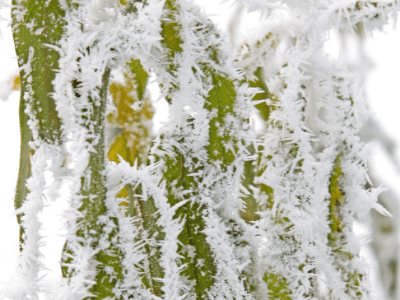 What is the definition of freeze or cold damage?
Depending on the type of plant and how exposed it was,
…the effects manifest in a variety of ways.
It's occasionally merely a case of foliage damage with cold burned leaf tips and discolouration.
Freeze damage to plants can even extend all the way to the roots or crown structure.
This is the most difficult type to recover from.
The issues arise when cells inside the plant components freeze,
…causing a cellular shift and an irreversible modification in the plant's tissue.
Plants transfer water out of cells to protect them from frozen crystals…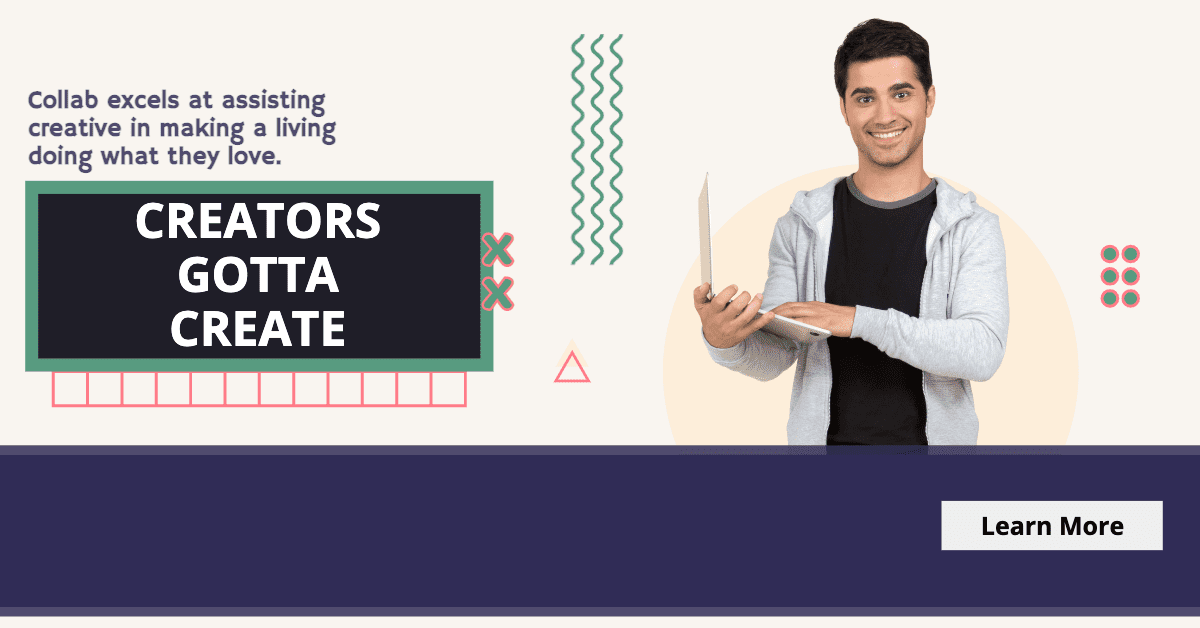 …inside the small membranes that rend the cells make up apart explosively.
The snake plant is a tropical plant that cannot withstand freezing or cold temperatures.
Growing snake plants requires a temperature of between 50°F (10°C) and (23°C) 75°F.
Curling as a sign of stress is their first reaction if the temperature is significantly lower.
After 1-4 weeks of being exposed to severe cold,
…snake plants develop white mushy areas on their leaves.
Snake plants can suffer from this problem if their leaves come into contact with a frosty window.
How To Save Your Frozen Snake Plants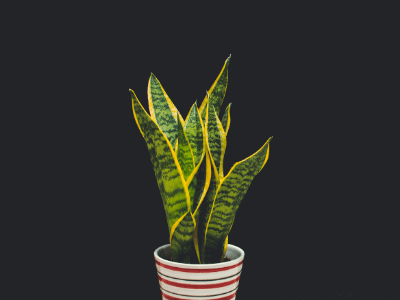 How to save a frozen snake plant? You can try these three methods…
…if the damage hasn't reached the roots.
Pruning
In case the root system is not completely dead, you can remove the frozen leaves.
Don't be hesitant to prune if the plant is frostbitten; simply cut it off.
Make sure that the scissors are disinfected before you use them.
Remove the stalks that have been damaged.
It's possible that the roots are still alive and will produce new ones.
We have to immediately bring all of the plants indoors after a sharp freeze.
Check the upper portion of the pots if they freeze and the leaves all start to die at ground level.
If the leaves appear to be in good condition, cut them off and store them (temporarily) upstairs.
You can re-pot them after a month or two when most of them have rooted,
…and wait for them to grow more.
Be careful in using your pruning shear though, make sure that they're sharp and ready to use.
If you're looking for a new pruning shear to use, here's what we have for you.
Prices pulled from the Amazon Product Advertising API on:
Product prices and availability are accurate as of the date/time indicated and are subject to change. Any price and availability information displayed on [relevant Amazon Site(s), as applicable] at the time of purchase will apply to the purchase of this product.
Disinfection
It is not allowed to enter the basin directly after trimming.
Disinfectants should be used for disinfection because otherwise,
…they will be contaminated after entering the basin.
Despite that, the old soil that was used before had better also be changed into new,
…and the plant that disinfects finally undertakes the basin.
Keep Them Warm
It is important to stay warm and to keep warm after taking a series of rescue measures.
Keeping the temperatures below 15 °C and not watering too much is the best practice.
It is possible that the plant will again become frostbitten if the temperature is still very low.
Protecting Your Snake Plant In Winter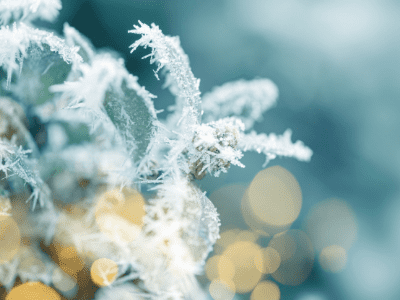 Now let's make sure that this pollution-fighting evergreen runs…
…at its best for you during the winter months. As a note of caution,
…here are a few things to keep in mind:
Light: 
From bright light to full sun. Despite its preference for bright light, it is also tolerant of low lighting.
But you can keep them inside the house without trouble with LED Full-Spectrum Lamp.
Water: 
During the winter, only water once every 10-14 days.
The water should be at room temperature. Water the sides of the container, avoiding the leaves while ensuring that all the roots are adequately hydrated.
The soil should stay moist in the growing season (Spring-Summer), but on the dry side during winter. The soil should be watered just enough to prevent it from drying out completely in winter. 
Humidity:
The mother-in-law's tongue will tolerate dry air as long as it is not exposed to drafts.
Temperature: 
Room temperatures, on average, range from 60 to 75 degrees Fahrenheit/16-24 degrees Celsius. Although it can tolerate fluctuating temperatures, it cannot withstand extreme cold. Don't wait for the frost to return to bring it indoors.
Fertilizer: 
The winter months are not the time to do this. During the growing season (Spring-Summer), feed succulent plants every 15-30 days with a balanced fertilizer. When autumn comes, reduce it by half.
Sum Up
How to save a frozen snake plant?
Snake plants can still live after freezing only their leaves.
But if the entire root system is frozen to death, it is unlikely to recover.
Trim the frozen leaves and part of the roots using clean scissors if the roots are not dead.
Keeping them warm is important after taking rescue measures. 
Conclusion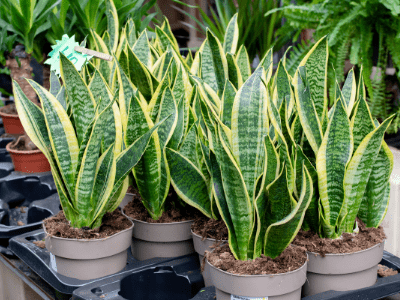 Now, this is where you step in.
Tell us your experience facing your frozen snake plants.
We'd love to know about that and it might also help others to find solutions!
More Related Articles